In the blink of an eye and with the giant comic "pow," the annual San Diego Comic-Con International is upon us. The big event, just a week away, will bring in the masses of fans, professionals, artists, creators, and more all descending on San Diego, California to celebrate the very best of pop culture.
With all those people crowding into San Diego, you're going to need a plan of the must-have items to bring with you. Here's the Daily Crate's list of just a few of the most important items to bring to the convention that will help you survive!
Comfortable Shoes
Shoes are at the top of this list because you're not going anywhere without comfortable shoes that will last you the entirety of the convention. Combine your walking with the amount of standing you potentially might do and you have yourself quite the equation for needing the perfect pair of shoes. We always recommend a good pair of running shoes that will keep your feet nice and cushioned, or get yourself some inserts for those favorite shoes of yours and your feet will thank you after the convention has finished.
Nerdy T-Shirts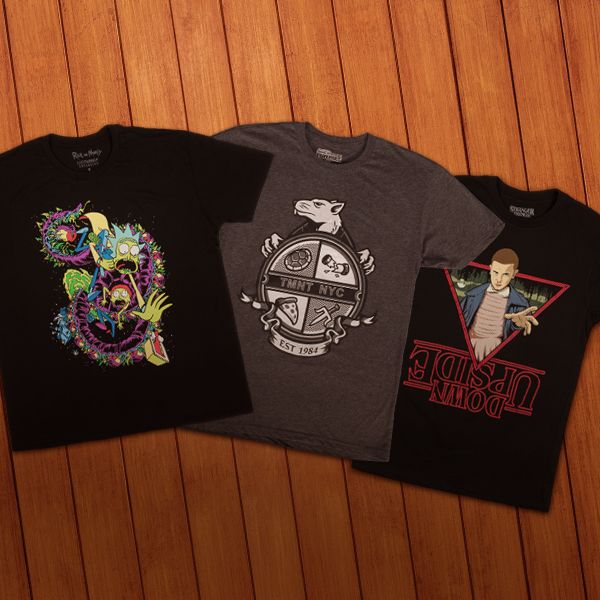 It wouldn't be a convention without all your nerdy garb and San Diego Comic-Con is no exception! Attendees of San Diego Comic-Con come dressed to impress even outside of the amazing cosplay that you are bound to see in attendance. But don't worry, Loot Crate has you covered. We see all the shirts that our Looters wear each year to the convention and we hope to see more of you walking the halls this year as well. We'll be keeping our eye out!
Deodorant
As of right now, the forecast for San Diego during SDCC is in the mid-70's to low-80's, which is a fantastic forecast for the convention. Even if it might not be overwhelmingly hot, you're going to want to make sure you keep from sweating too much in your nerdy swag. This is where deodorant comes in. Not enough convention goers like the word deodorant- do not be one of them. No one wants someone that smells of the wonders of body odor to stop by their booth and have a conversation or be stuck next to them in line waiting for a panel. Keeping your hygiene up throughout the con will make the convention experience for you and those around you one that doesn't stink.
Rechargeable Power Bank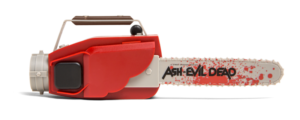 Need…more…power! Don't find yourself saying this at the convention when you can't find a place to charge your phone or electronics and the closest outlet is back in your hotel room. Outlets are hard to come by in the convention center (if they even work) so it's a good idea to bring along a rechargeable power pack with you. We recommend something a little more "groovy" like our Ash vs. Evil Dead Power Bank from the Loot Crate DX subscription. Don't have your hands on one of those, don't fret! You can still find plenty of options that will fit your power needs perfectly.
Sharpies
You never know who you will run into while roaming SDCC and the surrounding area of San Diego throughout the convention. Any chance is the opportunity to run into someone that you are a fan of. This is why we always recommend having a Sharpie or some sort of writing utensil on hand so you can snag that autograph. That said, do be polite if you do run into someone you want an autograph on the streets of San Diego. They are there to enjoy the convention as much as you are. If they decline, make sure to thank them for their time and be nice. Don't be a convention meanie!
Your SDCC Badge
One of the most important items on this list is the one and only SDCC Badge. Without this, you can't get into the convention itself. That means no panels, so autograph sessions, no exhibit hall floor. Besides getting you access to the convention itself, the city of San Diego transforms during the convention and many places have perks if you have your Comic-Con badge. Sometimes there might be a discount on food, other times you get access to off-site events, and other times it's just fun to wear it as a badge of honor. Not everyone is lucky enough to score one of those badges each year you know!
Patience
While not tangible, this one is up there with your San Diego Comic-Con badge. With that many people crowding into the convention center (over 100,000 people,) you're going to need to have patience. There will be lines. There will be confusion. There will be people very close to your personal space. You may end up in a line going to somewhere you were not even planning to go. But keep in mind that you are all in San Diego for the same reason. You all are there to have an amazing time celebrating the magic that is pop culture and the popular arts.
You only have a few more days to pack your luggage, get your last minute schedule planned out, and mentally prepare yourself for San Diego Comic-Con. If you need some tips on what to pack, check out a list of what to pack for a convention or if you need to check out where Loot Crate will be at San Diego Comic-Con, head to the exhibitor list here! 
---
---
If you need some more loot in your life to show up at your door during San Diego Comic-Con, sign up for this month's Loot Crate! This month, we're proud to TEAM UP and offer franchises such as Teenage Mutant Ninja Turtles, Bill & Ted's Excellent Adventure, Ant-Man and The Wasp, and Adventure Time! Sign up by the 19th at 9pm PT to get yours!