Well, it's that time of year again. The time when you have to decide what to buy your friends and family for Christmas. And who is easier to buy for than anime lovers? NO ONE. We are easy to please, all you have to do is slap a few mangas or figurines in a box and BAM, you're golden. BUT for those looking to really spice things up this year, here's a list of some of the coolest anime merch on the market. HAPPY HOLIDAYS!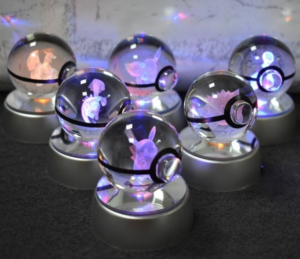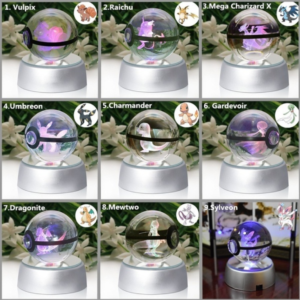 10. Pokemon Pokeball 3D Crystal LED Decor Night Light
Pokemon? In nightlight form? LIT (no pun intended). Who wouldn't want Squirtle lighting up their room and their life? This epic nightlight includes any Pokemon character you can think of!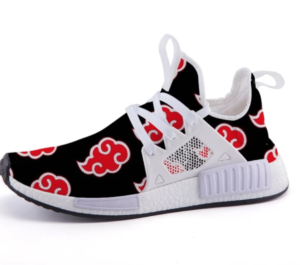 9. Akatsuki Naruto Custom Nomad Shoes
Feeling like going for a run? Didn't think so. That is why these shoes would be perfect! They will never get messed up. Plus you can wear them to cons in order to show some of that subtle Itachi love.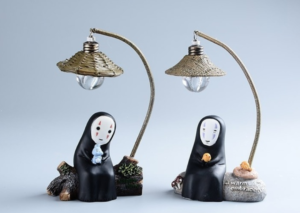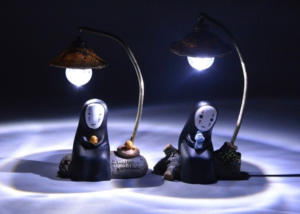 8. Japanese Kaonashi No Face LED Night Light Figure Studio Ghibli:
YES STUDIO GHIBLI! Another nightlight for our Spirited Away fans. One of my personal favorite items on the list because, let's be honest, it's LITerally so adorable (ok sorry I'll stop).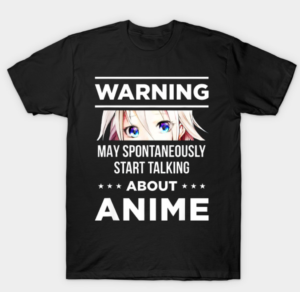 7. Warning May Spontaneously Start Talking About Anime T-Shirt
A good reminder for the boring people in your life. Put this on right after you finish Attack on Titan– that way you can warn the people around you that you are in full talking-about-titan mode.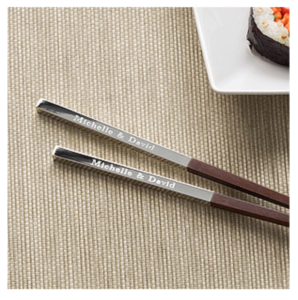 6. Personalized Chopsticks 3-piece set
Only the ultimate Otaku will truly appreciate the smaller things in life– like these personalized chopsticks! They can say whatever you want them to say… Dave, Ashley, Senpai… Waifu. The list goes on and on.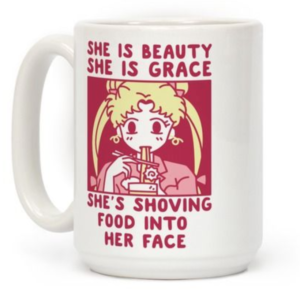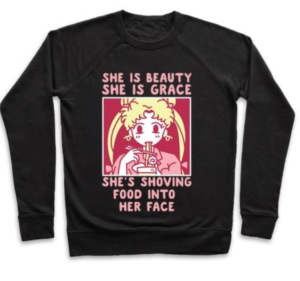 5. She Is Beauty Usagi
Coffee Mug and Tee
Already ordered!  This mug and tee describe me on a strangely deep level. I'm sure you have a few ladies (or guys) in your life who can relate as well. Also, Sailor Moon? YES.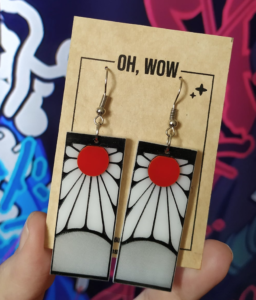 4. Tanjiro Earrings Hanafuda / Kimetsu no Yaiba / Demon Slayer
Hide Nezuko because you are sure to be targeted by Muzan Kibutsuji with these on… and the rest of the world because they are so darn AWESOME. I might just pierce my ears for this one.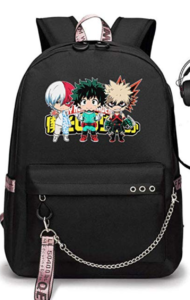 3.Anime My Hero Academia Student School Bag Laptop Backpack with USB Charging Port
Just a good ole backpack. JK! Chibi versions of Midoriya, Bakugou, and Todoroki are sure to make you love carrying this bag everywhere you go. Who knows? Maybe you'll want to go to school just to show off a lil.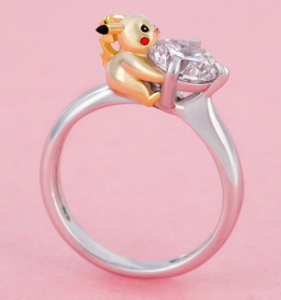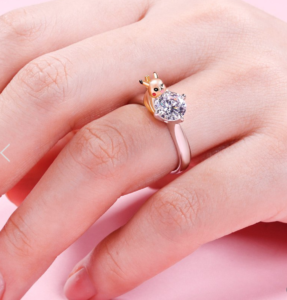 2. Jeulia cute round Pikachu Wedding Ring
For all you dweeby lovers there is even a ring for you! Fingers crossed your boyfriend gets the hint when you show him this because you thought it was "cool."  C'mon people! It's Pikachu hugging a diamond! What's better than that?
And you thought I wasn't going to plug? PSHHH… well I obviously am. Get a fun surprise assortment of official, exclusive items from the best anime & manga series (a $60+ value!) delivered to your door every month. Who doesn't want that?
---
---
So that is the end of our time together for this week. Be sure to let us know how awesome it is if you purchase any of the items above. Also, let us know if there are any cool Otaku inspired items you have found to add to the list! From all of us at Loot Crate, Happy Holidays!!!
ハッピーホリデー