WHAT IS UP ANIME LOVERS. I have assumed you clicked on this blog because you cannot wait to learn how to cook Hanasaku Iroha's omurice! I don't blame you, in fact you are in for a tasty and delicious treat! OKAY before we start this eggciting process (pun-intended) let me be 100% honest with you all, I HATE eggs. Like a lot. Like so much just the smell of them makes me want to barf. So with that being said I will be making this recipe but the final results will be tasted by a friend! Lets get started!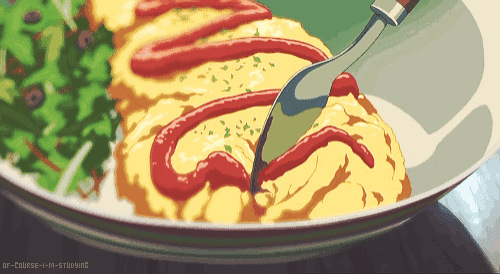 Course: Main Dish
Cuisine: Japanese
Cook Time: 30 Minutes (depending on how much you screw up)
Servings: 2 people
Ingredients:
1 cup of rice (white, brown, yellow, it doesn't matter)
3 eggs
Chicken (optional)
1 onion
2 long carrots
1 cup mushrooms
1/2 cup chives
1 Tbsp. whole milk
3 Tbsp. ketchup
Salt
Pepper
Olive Oil (or butter)
A strong arm for flippin this bitch on a plate
Step 1: Steam your rice! Maybe you have a rice cooker and that ish is easy as 1,2,3. BUT if you don't have a rice cooker I guess you'll just have to steam your rice the old fashion way. I don't have time to explain that so here's a recipe by Martha Stewart.
Step 2: Prepare your Ingredients! I chopped up the onion, carrots, mushrooms and chives into small pieces. I mention int he ingredient list to include a cup of each but honestly just put in as much as you like. You're gonna be eating this, not me.
Step 3: Sauté !! First the onions..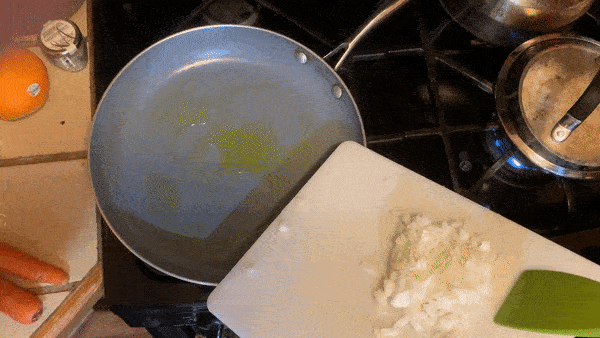 Next, the carrots…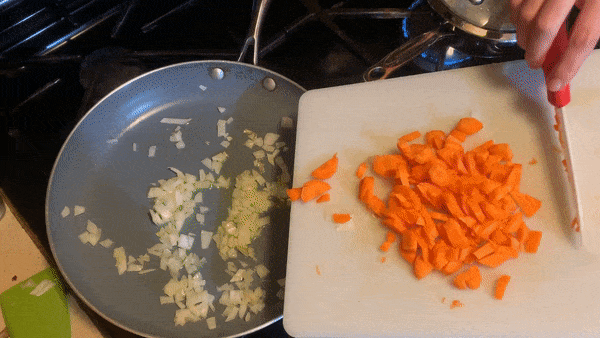 Then, the mushrooms…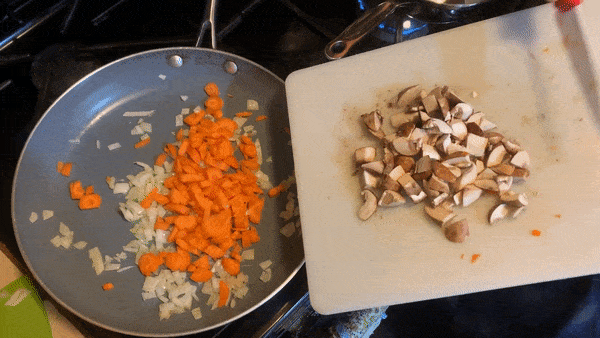 Lastly, Chives!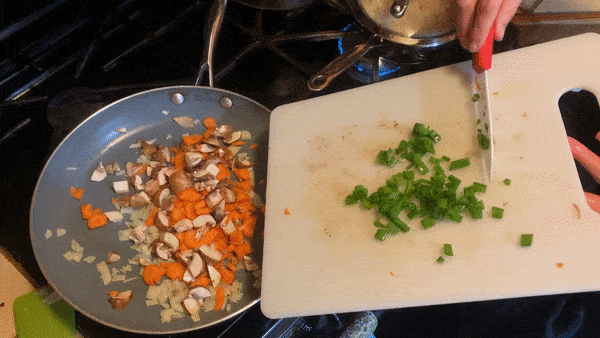 YAASSS Look at those ingredients workkkkk!
Step 4: After your steamed rice is finished be sure to slap it right in the pan!
Step 5: Mix your 3 Tablespoons of ketchup with your veggies and rice in the pan. Word of advice: If you don't like ketchup this recipe is not for you. BUT you can alternate as much or as little as you want to be in the rice.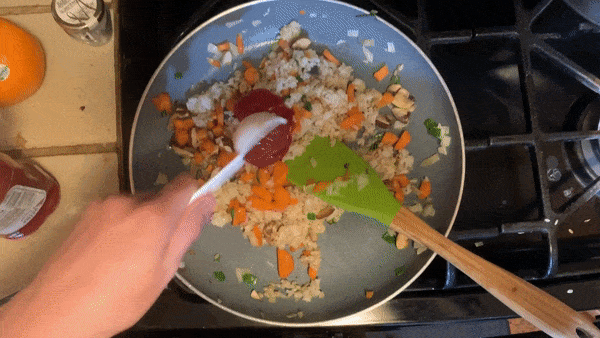 Step 6: LET'S MAKE THIS OMELET! So crack your 3 eggs in a bowl and add the milk. Be sure to stir that sucker up real good. Add salt and pepper for taste.
Step 7: Put your pan on low/medium heat and lay a nice layer of olive oil (or butter if you prefer) on top. Pour in your eggs.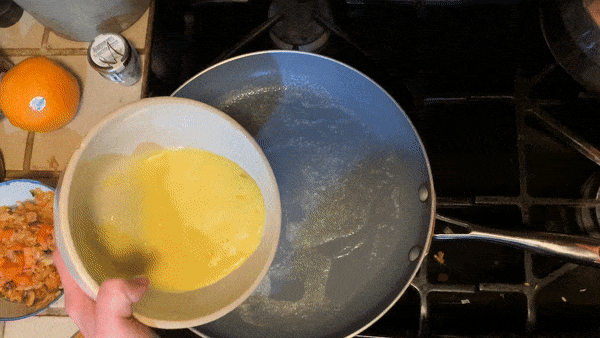 Step 8: PAY ATTENTION to your omelet! It can and will burn if not done correctly. Once the omelet is always done (but not all the way done) pour your rice mix into the middle and shape it like a small little mountain!
Step 9: Take a spatula and gently fold the egg up the side of your mountain. Be sure to make sure that this thing is steady and ready to FLIP.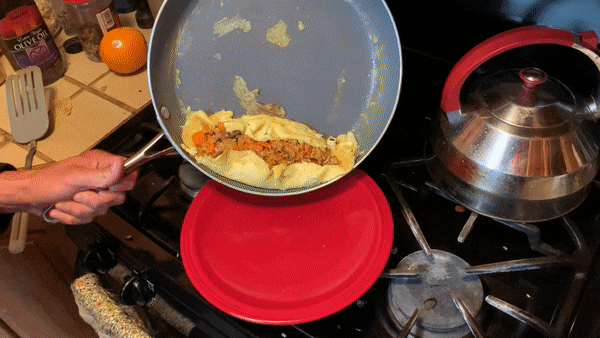 Step 10: FLIP THAT ISH ON YOUR PLATE! Add a decorative ketchup design (if you are into that)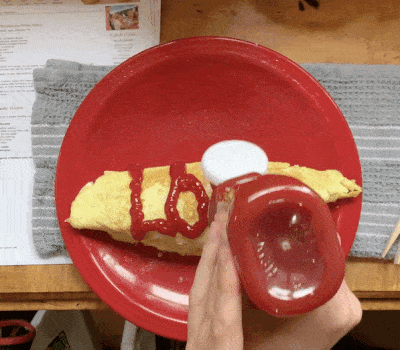 NOW ENJOY!
UPDATE: My friend loved it! He already loves eggs so it was an easy sell but It was so good he asked me to make another! As always, thanks so much for reading this blog and I hope you have an EGGcellent rest of the day.
Tried the recipe? Tell us about it on TWITTER!