We all know the beautiful and touching films that are CoMix Waves. If you don't let me refresh your memory. Have you ever heard of The Garden Of Words, Your Name, Weathering With You or maybe Flavors Of Youth? Yep. Those are all CoMix Wave films and today I want to dive a little deeper into the beauty and meaning behind these amazing movies and their breathtaking scenery. 
The Garden Of Words (2013)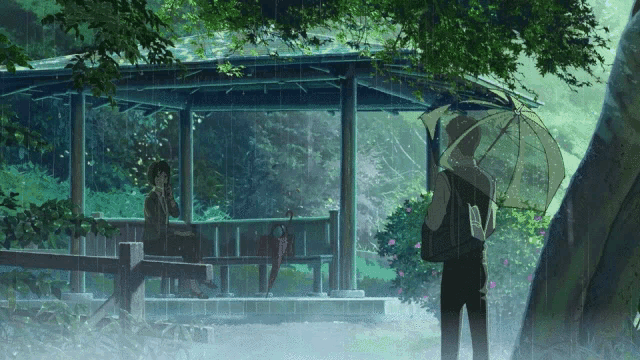 One of the most noteable and loved anime films ever The Garden Of Words takes your breath away in every aspect. From the forbidden love to the mesmerizing nature/city scenes it feels like you are in a trnace for this entire movie. According to Shinkai's announcement of the film early during its production, The Garden of Words was his first attempt at making a love story using the traditional Japanese meaning of "love." The whole movie was even inspired by a real place in Japan called the Shinjuku Gyoen National Park. Although the story's central theme is loneliness, it uses shoes and rain as motifs, along with Man'yōshū poetry and the Japanese garden in which it is set. Although rain is typically seen as sad and gloomy, in The Garden of Words it makes the world more vivid and protects the two main characters from the reality of their lives and the limitations imposed by society. Shinkai also noted a parallel between love and rain—that neither can be controlled or stopped. It is an absolutely beautiful story that I would recommend to anyone.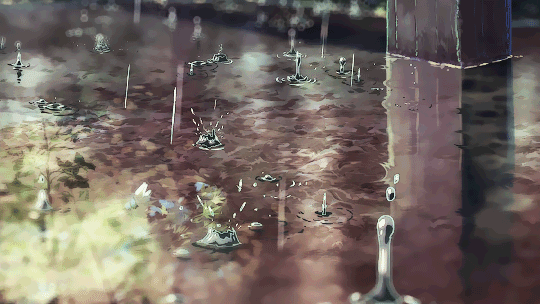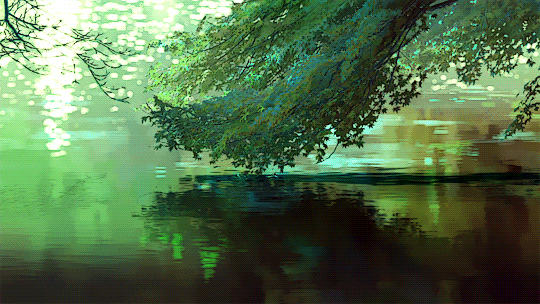 Your Name (2016)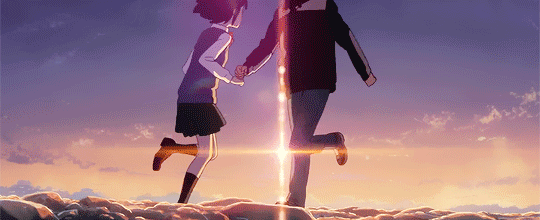 You may know this film because of its intense popularity. Your Name became a huge commercial success, especially in Japan, where it grossed ¥23 billion (~US$190 million). The film achieved the second-largest gross for a domestic film in Japan, behind Spirited Away, and the fourth-largest ever, behind Titanic and Frozen. But this film is much more than a monetary success, the meaning is so deep I can remember crying in theatres watching this. The idea for this story came to Shinkai, after he visited Yuriage, Natori, Miyagi Prefecturein July 2011, after the Great East Japan Earthquake occurred. He said, "This could have been my town." He said that he wanted to make a movie in which the positions of the people in Yuriage would be swapped with the viewers. Two teenagers share a profound, magical connection upon discovering they are swapping bodies. But things become even more complicated when the boy and girl decide to meet in person. Another forbidden love story but much more than that. 10/10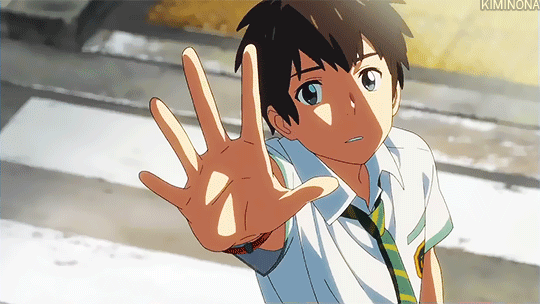 Flavors Of Youth (2018)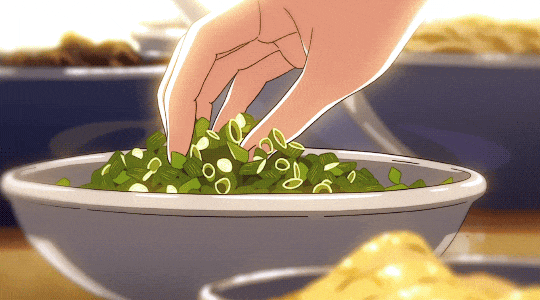 A Japanese-Chinese co-production between CoMix Wave Films and Haoliners Animation League, it was released in Japan and in China on August 4, 2018, and globally on the same day by StudioCanal and Netflix. TBH I didn't see this film until it was released on Netflix but I think of it no less than the others on this list. As it is an anthology, the film separates into three separate storylines, or segments: Hidamari no Choshoku (The Rice Noodles), Chiisana Fashion Show (A Little Fashion Show), and Shanghai Koi (Love in Shanghai). I could go into deep conversation about each individual plot but that would take absolutely forever and I know neither one of us have all day. Let me just say, if you love really deep stories and watching food being made in anime style then this would be a great film for you to watch. I definitely recommend.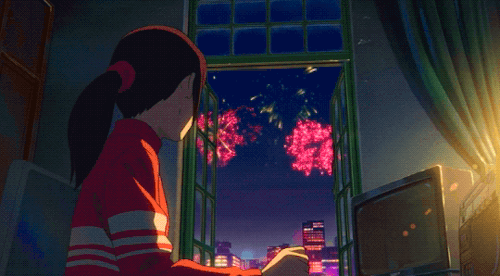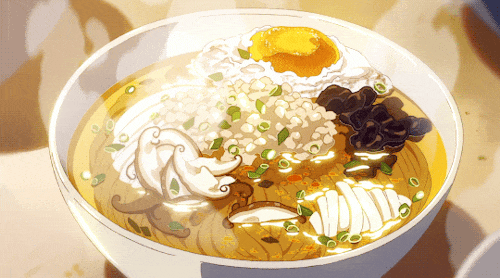 Weathering With You (2019)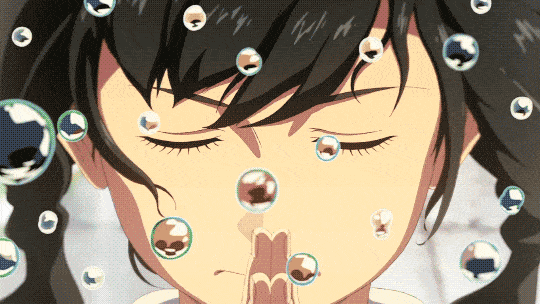 Another huge success for CoMix Wave was their mosy recent release Weathering With You. LET ME TELL YOU, I cried my eyes out during this film NOT EVEN because it was sad but because it was SO GOOD. In an interview, Shinkai said, "I thought, Should I make my next film so that I don't anger more people, or should I make a movie that angers them further?' And I chose the latter." He also added that he was influenced by the impact of climate change on Japan, particularly the increase in rainfall during the summer months. He revealed that he used both CG and hand drawn animation to depict the rain in the film. The film is BEAUTIFULLY done and tells the story of a boy runs away to Tokyo and befriends a girl who appears to be able to manipulate the weather. I am only giving away little bits of these stories because i really don't wanna ruin anything. Please watch this movie!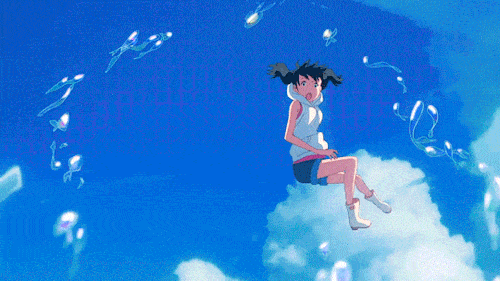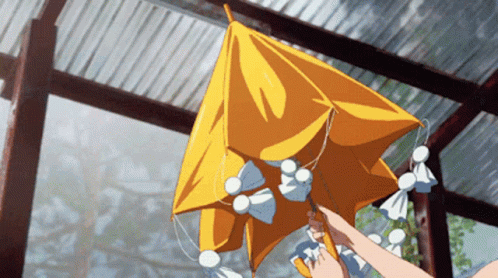 Do yourself a huge favor and have a movie night tonight and turn on one of these amazing films or maybe if you aren't interested in any of the four we just covered dive a little deeper because CoMix Wave does have more than just these. As always thanks so much for reading my blog and be sure to click on my name below for more anime related content to fuel your soul.
HAVE A GREAT DAY<3