Remember when you were like 6 years old running around Toys R' Us (RIP) feeling like you were on top of the world surrounded by everything you've ever wanted and dreamed of. WELL, Toy Fair NYC is kind of like that but bigger and better and without the weird smells and small screaming children. NYC Toy Fair is an annual toy industry trade show held in NYC (hence the name). This week I want to dive into some of the best toys we've seen from Toy Fair the past 5 years and what's to come ANIME STYLE! So le't's do it!!!
2015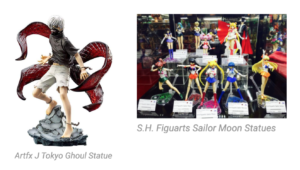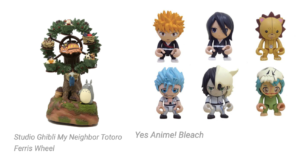 2015 was the year of Yes Anime!, who is a manufacturer and distributer of all things FREAKING CUTE I mean really look at those chibi toys! Also other notable dealers like Studio Ghibli, Artfx J, and S.H. We all know I'm a large fan of anything Hayao Miyazaki and this Ferris Wheel is everything. For other fans of Sailor Moon and Tokyo Ghoul there were plenty of options to go around.
2016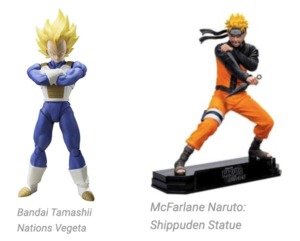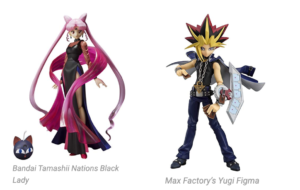 Some of the most recognizable characters of all time made it into the 2016 Toy Fair, manufactured and distributed by Bandai, Max Factory and McFarlane. Who doesn't love a good Naruto figure? I feel like this one takes the lead with its ability to move however you choose.Vegeta and Yugi are big fan favorites and I especially admire their stances, but the real winner of this year for me was Black Lady. The colors, the curves, I just love everything about this figure!
2017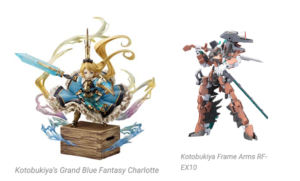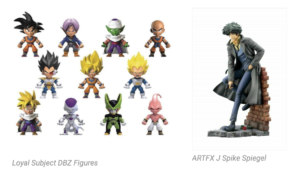 Kotobukiya really took the cake in 2017 with some very detailed and colorful figures. Two of my favorite above include Grand Blue Fantasy's Charlotte and their popular line of Frame Arms named RF-EX10. Some more popular anime types that year were some of Loyal Subjects super cute small sized Dragon Ball Z chibis and ARTFX J's Spike Spiegel. Overall I thought their was a ALOT of good merchandise in 2017!
2018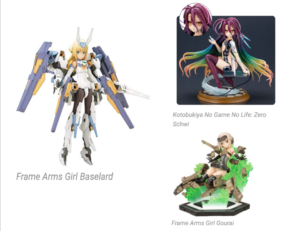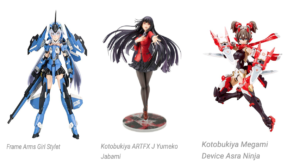 I'm not sure what was in the water in 2018 but I am feeling the girl power this year. Especially if we are talking Mecha girl power. 2018 was packed slam full of cute girl/robot type figures and I am here for it all the way. Most of these are manufactured by Kotobukiya, including Asra Ninja and Yumeko Jabami, and Frame Arms Girls include, Stylet, Gourai and Baselard. I have to tell you out of all of these my favorite would have to be No Game No Life's Schwi. Her coloring and stance and everything about her is right on point. Very impressive!
2019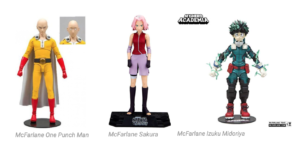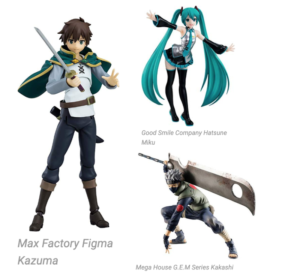 2019 was a great year for Toy Fair NYC. McFarlane took it home with an immense variety of popular anime and top notch figures to support them. Also, I saw alot of good merchandise from companies like Good Smile, Max Factory and Mega House. It has been hard to find Hatsune Miku in Toy Fair but she was there looking bright and beautiful as ever.
Well everyone, thanks for reading this blog and I hope it has brought you as much joy and money loss as it will me. Just Kidding! But really, I'll see you guys next week because I have to go buy that No Game No Life Schwi figure! BYE
See a figure you can't live without? Let us know on Twitter!