SO I am fully aware that this crate sold out at the beginning of the new cycle and you guys are gonna be like "Why is she writing about a sold out crate?" BUT it will be cool to learn about the titles anyways!  Hello amazing, beautiful, anime-loving humans and welcome back to my blog! You have come to the right place if you were wondering what's the BEST anime crate ever!? It's me, Loot Anime. Anyways, every month I write a blog telling you guys all about the anime titles in this month's crate. SO for this blog we are going to cover February's "SURVIVAL" Crate, so let's get to it!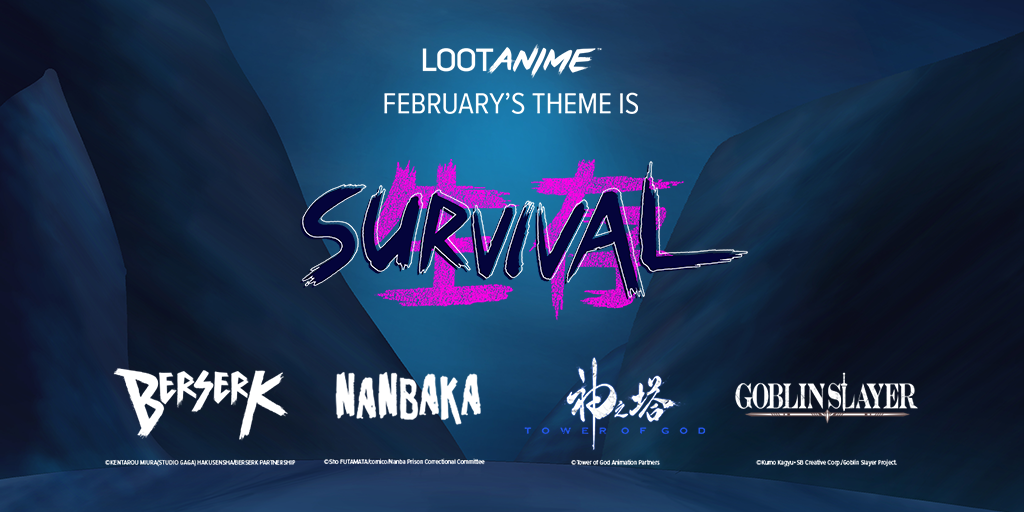 BERSERK
One of the most beloved anime of all time this anime tells the story of Guts, a former mercenary now known as the "Black Swordsman,"who is out for revenge. After a tumultuous childhood, he finally finds someone he respects and believes he can trust, only to have everything fall apart when this person takes away everything important to Guts for the purpose of fulfilling his own desires. Now marked for death, Guts becomes condemned to a fate in which he is relentlessly pursued by demonic beings. Setting out on a dreadful quest riddled with misfortune, Guts, armed with a massive sword and monstrous strength, will let nothing stop him, not even death itself, until he is finally able to take the head of the one who stripped him—and his loved one—of their humanity. We won't go into to much depth about this one considering most of it is not exactly kid-friendly. I would recommend this to anyone 10/10.  Have you seen the movies yet? THEY'RE AMAZING!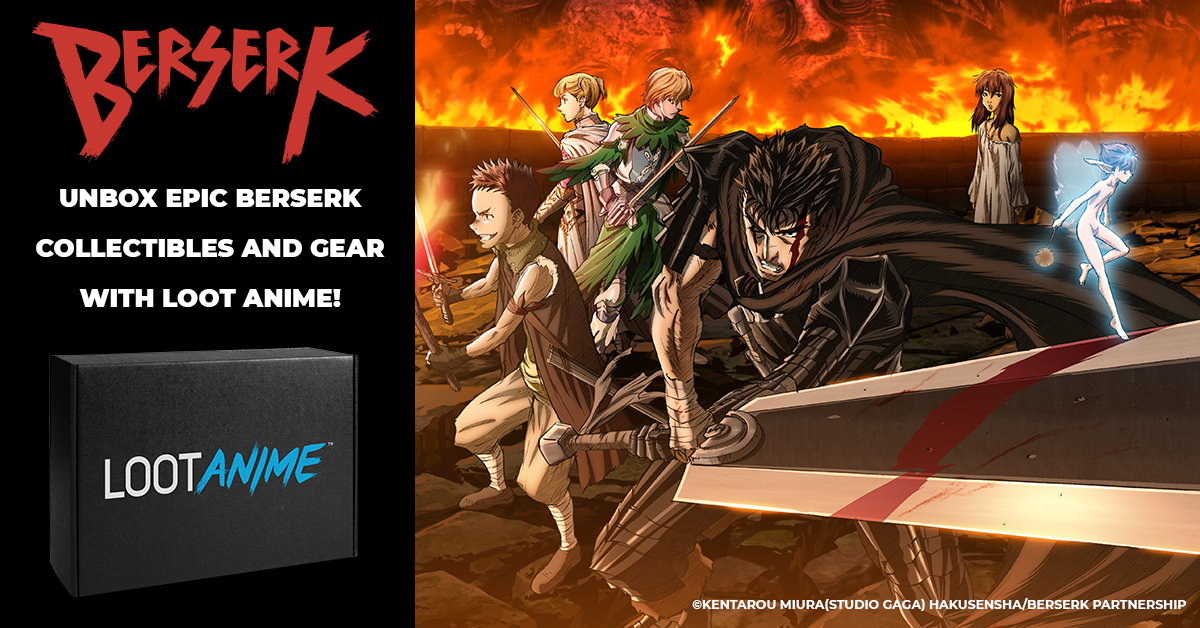 NANBAKA
Literally the most colorful anime ever. This tells the story of Nanba, the world's most formidable prison, built to incarcerate criminals who are too slippery to stay in ordinary confinement. The four inmates who occupy Cell 13 are particularly cunning on that behalf, having escaped every other prison with a perfect success rate. There is Juugo, a specialist in locks who has spent the majority of his life in prison; Uno, a gambler with great intuition; Nico, an otaku whose body reacts strangely to drugs; and Rock, a bruiser with a love for food. The daily shenanigans of the four prisoners always cause trouble for the building supervisor, Hajime Sugoroku, who desperately tries to prevent them from breaking out of Nanba. Nanbaka follows the comedic, sparkle-filled exploits of these prisoners and their guards. From three square meals a day to sports festivals, prison life in Nanba isn't actually that bad—and it is the closest these four have to a home. Truly an entertaining show. 10/10.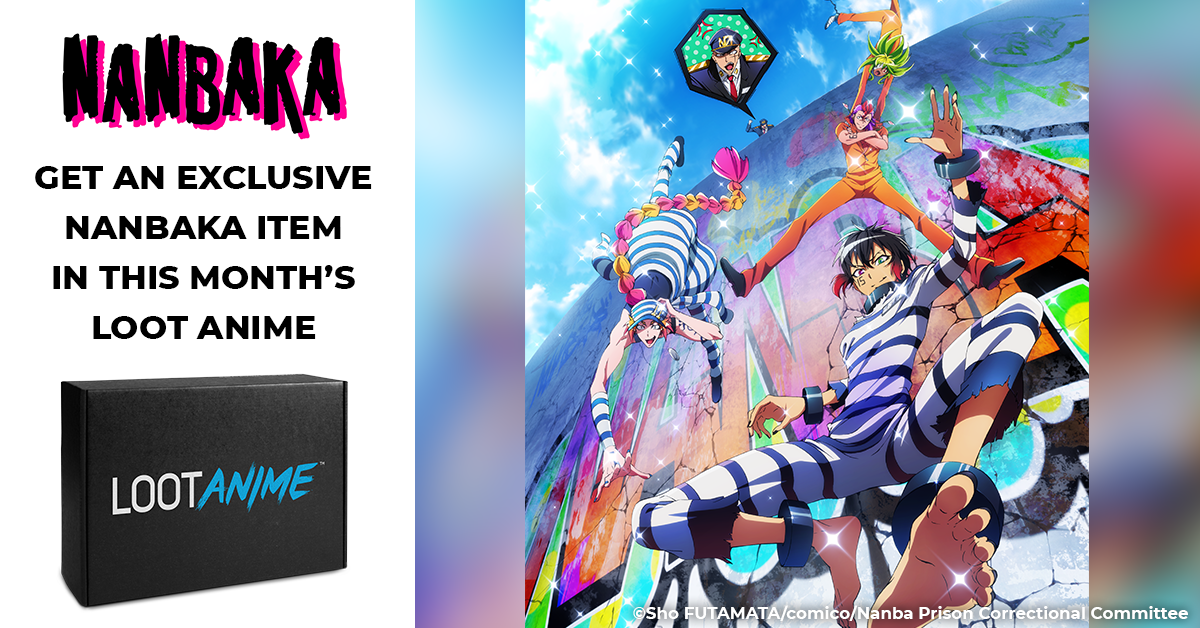 TOWER OF GOD
Surely you've heard of this title in the last year. The anime community has been blowing up over it! Twenty-Fifth Bam had been alone his whole life until he met Rachel. Now, however, Rachel is set on climbing the Tower, and she is willing to leave Bam behind to do so. After Rachel disappears in a veil of light, Bam follows her, vowing to ascend the Tower in hopes of meeting her again. But the Tower is a dangerous place full of ancient secrets, fearsome monsters, and nefarious humans. Each floor is protected by an Administrator who puts the daring challengers through grueling tests that will push them to their limits.
As he confronts Headon, the Administrator of the first floor, Bam learns that he is an "Irregular," someone who was not chosen by the Tower but was able to enter it on his own, an extremely rare event inside the Tower. Regardless of this revelation, however, his path forward is clear. Be it wealth, power, glory, or even reuniting with Rachel, all desires will be realized at the top of the Tower. 10/10.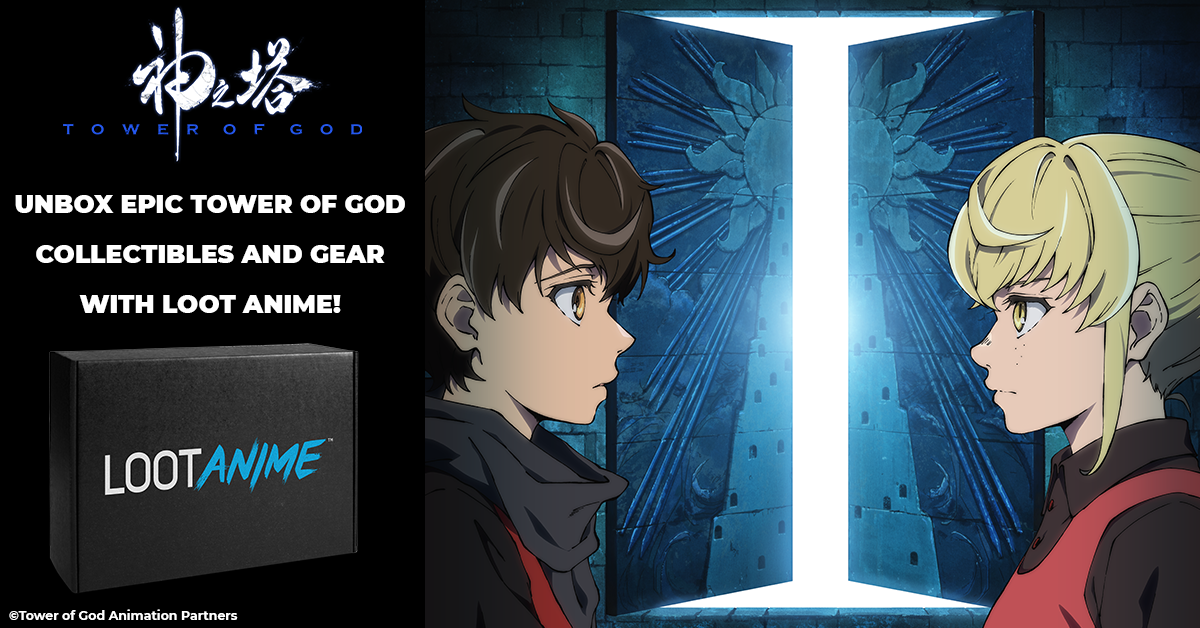 GOBLIN SLAYER
Goblins are known for their ferocity, cunning, and rapid reproduction, but their reputation as the lowliest of monsters causes their threat to be overlooked. Raiding rural civilizations to kidnap females of other species for breeding, these vile creatures are free to continue their onslaught as adventurers turn a blind eye in favor of more rewarding assignments with larger bounties.
To commemorate her first day as a Porcelain-ranked adventurer, the 15-year-old Priestess joins a band of young, enthusiastic rookies to investigate a tribe of goblins responsible for the disappearance of several village women. Unprepared and inexperienced, the group soon faces its inevitable demise from an ambush while exploring a cave. With no one else left standing, the terrified Priestess accepts her fate—until the Goblin Slayer unexpectedly appears to not only rescue her with little effort, but destroy the entire goblin nest. As a holder of the prestigious Silver rank, the Goblin Slayer allows her to accompany him as he assists the Adventurer's Guild in all goblin-related matters. Together with the Priestess, High Elf, Dwarf, and Lizard-man, the armored warrior will not rest until every single goblin in the frontier lands has been eradicated for good. (OH! ALSO NOT VERY KID-FRIENDLY, LIKE, AT ALL)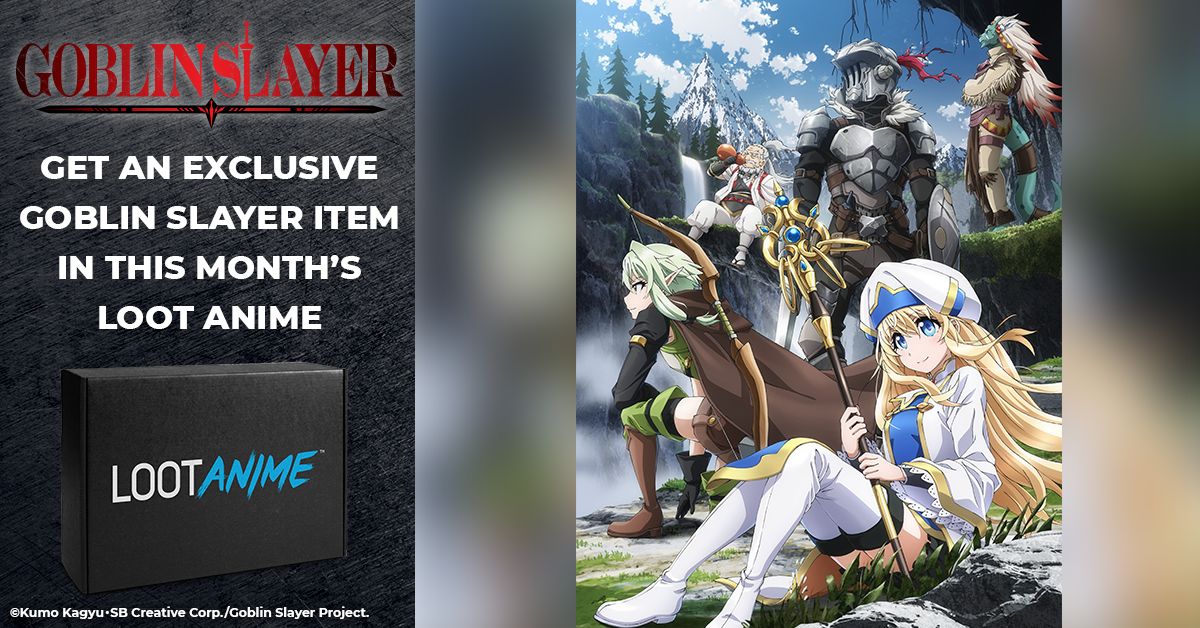 So that was a brief review on some of the cool new titles in February's "SURVIVAL" Loot Anime Crate! As always thanks so much for reading our blogs and be sure to click on my face below for more anime related content! Be sure to keep up with us over the weeks in order to learn more about what titles are in our crates, why we choose them and maybe a product reveal! Be sure to let us know which anime title is your favorite out of the ones above on our TWITTER!
OH AND DON'T FORGET! Even though this crate is SOLD OUT we still have other options available for you anime lovers! Try out our new MOBILE SUIT GUNDAM CRATE or our CRUNCHYROLL CRATE!