SPRING IS HERE and you know what that means! NO I don't mean Easter bunnies and flowers.. I'M TALKIN' ALL NEW SEASONS OF YOUR FAVORITE ANIME! This Spring will definitely be one for the books. We have all new shows, reboots, 2nd, 3rd and final seasons! I'm so excited! Anyways, let's get down to it because we have a lot to cover!
My Hero Academia Season 5: March 27, 2021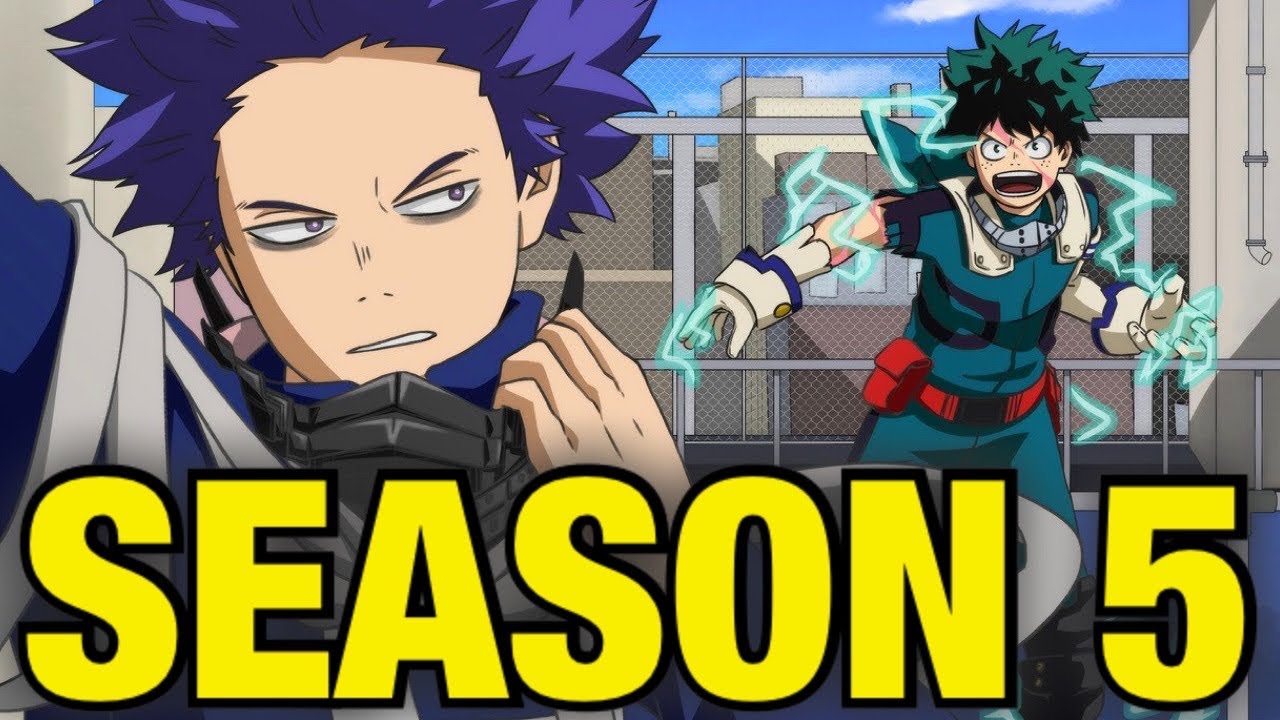 So far, promotional material for Season 5 showed the anime will primarily revolve around the Joint Training Arc in the manga.
CLICK HERE TO WATCH THE TRAILER
Koi to Yobu ni wa Kimochi Warui: March 29, 2021
Once you fall for someone, you can't stop the love.
A strange encounter spurs the meeting of Amakusa Ryou, a high spec businessman who is loose with women, and his high school sister's best friend, Arima Ichika. From there, he falls madly in love. On one hand, he approaches her with almost too straight-forward methods, while she responds simply disgusted, insulting him without hesitation… and he takes it as her way of showing love. This is a romantic comedy about a twisted elite employee and a normal otaku high school girl.
CLICK HERE TO WATCH THE TRAILER 
Shaman King: April 1, 2021
This long awaited reboot is one for the books. Story goes like this: shamans are extraordinary individuals with the ability to communicate with ghosts, spirits, and gods, which are invisible to ordinary people. The Shaman Fight—a prestigious tournament pitting shamans from all over the world against each other—is held every five hundred years, where the winner is crowned Shaman King. This title allows the current incumbent to call upon the Great Spirit and shape the world as they see fit.
CLICK HERE TO WATCH THE TRAILER 
SSSS.Dynazenon: April 2, 2021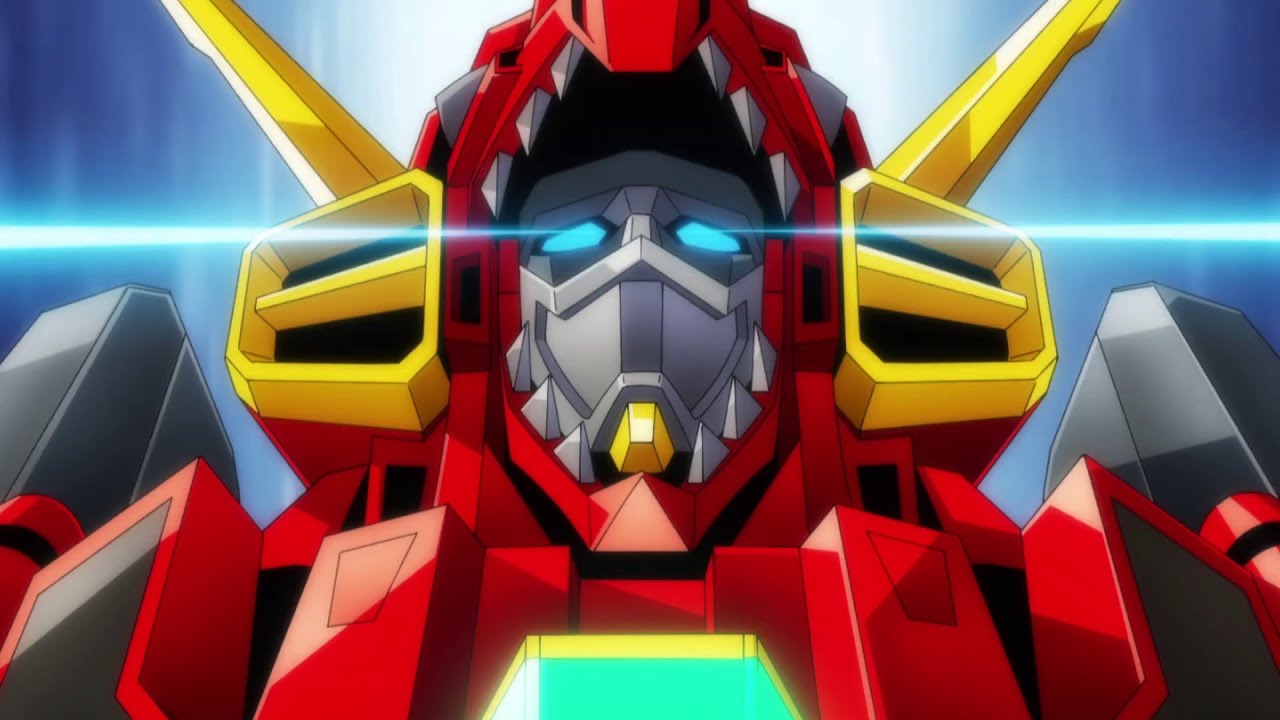 SSSS.Dynazenon is an upcoming 2021 Japanese anime television series sequel to the 2018 anime SSSS.Gridman. The project is part of the shared Gridman Universe media established in 2018 after the 1993–94 tokusatsu series Gridman the Hyper Agent by Tsuburaya Productions.
CLICK HERE TO WATCH THE PROMO VIDEO
Shakunetsu Kabaddi: April 3, 2021
First-year high schooler Tatsuya Yoigoshi, the former ace of a junior high school soccer team who has come to dislike sports, receives an invitation to join the Kabaddi club. Initially mocking the idea of Kabaddi, he takes an interest after watching an intense competition akin to martial arts at a practice session.
CLICK HERE TO WATCH THE TRAILER
Vivy: Fluorite Eye's Song: April 3, 2021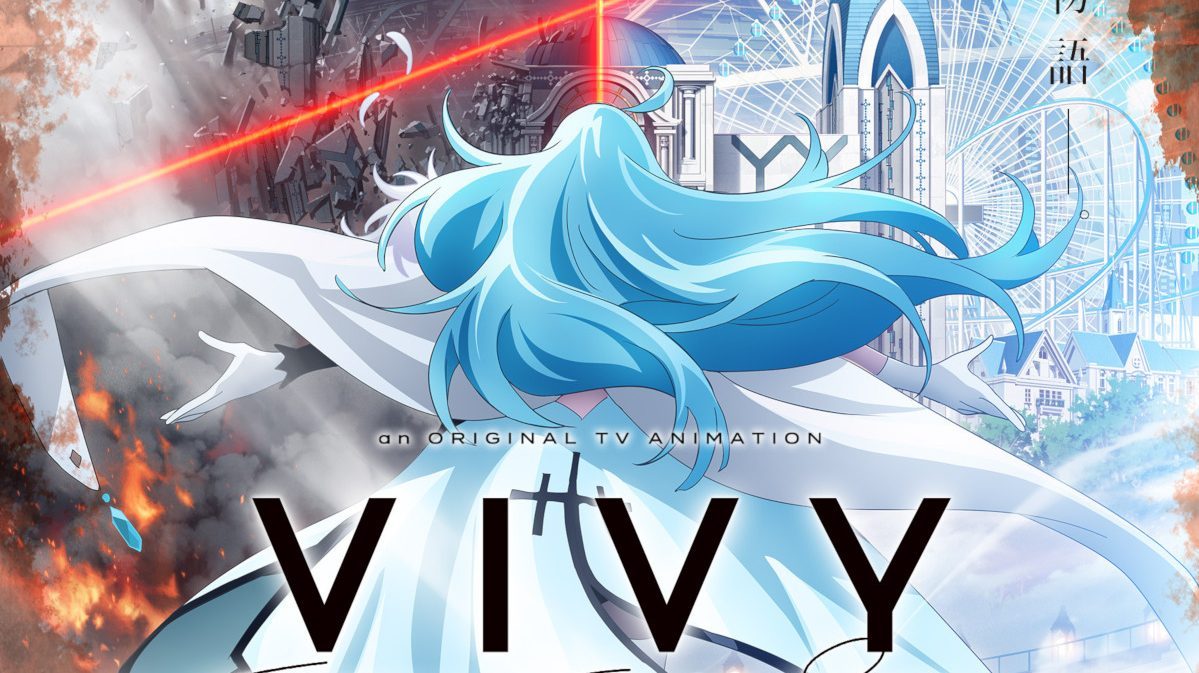 Nierland—an A.I complex theme park where dreams, hopes, and science intermingle. Created as the first-ever autonomous humanoid A.I, Vivy acts as an A.I cast for the establishment. To fulfill her mission of making everyone happy through songs, she continues to take the stage and perform with all her heart. However, the theme park was still lacking in popularity.
One day, an A.I named Matsumoto appears before Vivy and explains that he has travelled from 100 years into the future, with the mission to correct history with Vivy and prevent the war between A.I and humanity that is set to take place 100 years later. What sort of future will the encounter of two A.I with different missions redraw? This is the story of A.I destroying A.I. A.I diva Vivy's 100-year journey begins.
CLICK HERE TO WATCH THE TRAILER 
Mashiro no Oto: April 3, 2021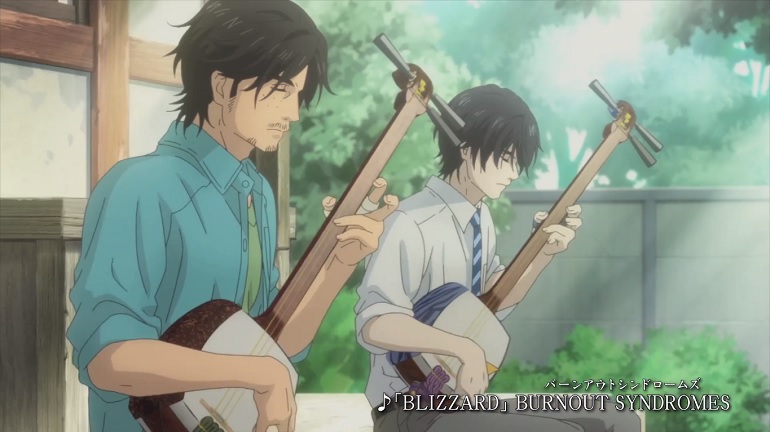 Shamisen is a traditional Japanese musical instrument that looks similar to a guitar. Teenager Sawamura Setsu's grandfather who raised him and his older brother Wakana, recently passed away. His grandfather was one of the greatest Shamisen players and the two siblings grew up listening to him play and learning to play the instrument. Since their grandfather's death, Setsu dropped out of high school, moved to Tokyo and has been drifting, not knowing what to do besides play his Shamisen. That's when his successful and rich mother, Umeko, storms into his life and tries to shape Setsu up. She enrolls him back into high school, but little does Setsu know that he is about to rediscover his passion for Shamisen.
CLICK HERE TO WATCH THE TEASER
Yakunara Mug Cup mo: April 3, 2021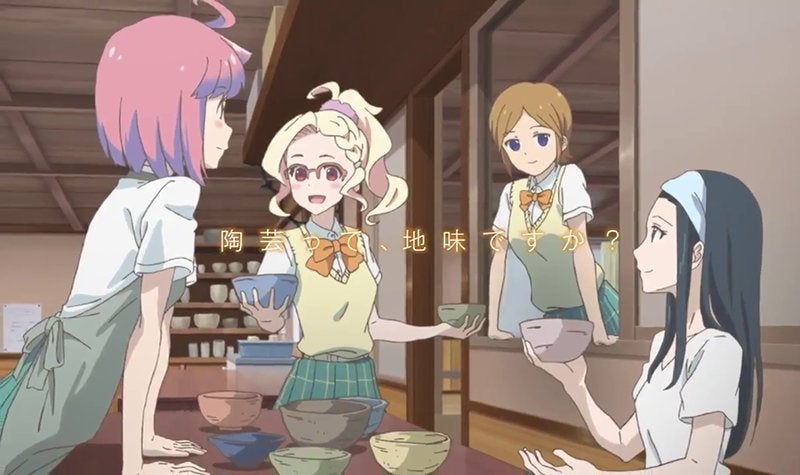 The city of Tajimi, located in the southern part of Gifu Prefecture, Japan, is famous for Mino earthenware. The city is dotted with historical pottery producers and ceramic art museums. It has facilities where you can try your hand at making pottery, and many restaurants that serve food on Minoware dishes. The story begins when a high school girl moves to a shopping street in Tajimi. Many encounters await her, friends, town folk, ceramic art, etc. What will she discover in a town famous for ceramic?
CLICK HERE TO WATCH A SNEAK PEEK
Nomad: Megalo Box 2: April 4, 2021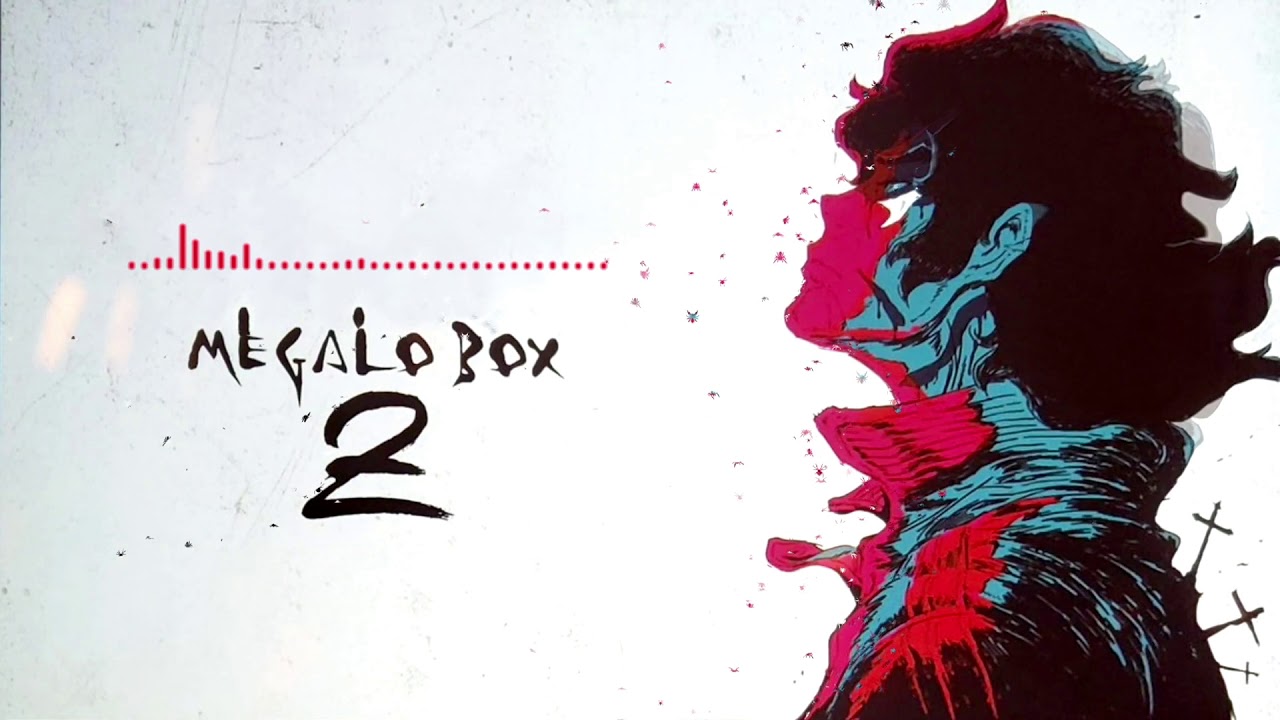 The original Megalo Box series was originally conceived as a way to commemorate the 50th anniversary of legendary boxing manga Ashita no Joe. Rather than rehashing the original story, Megalo Box added a sci-fi twist. In the future, where the rich live in luxury and the poor live in squalor on the outskirts of a desert, entertainment takes the form of combat sports, chief among them Megalo Box. It's basically boxing, but with the competitors wearing exoskeletons called "Gears" to make their punches superhuman. A young man who goes my the ring name of "Junk Dog" fights in fixed underground matches alongside his coach, Gansaku Nanbu.
CLICK HERE TO WATCH THE TRAILER
Yuukoku no Moriarty 2nd Season: April 4, 2021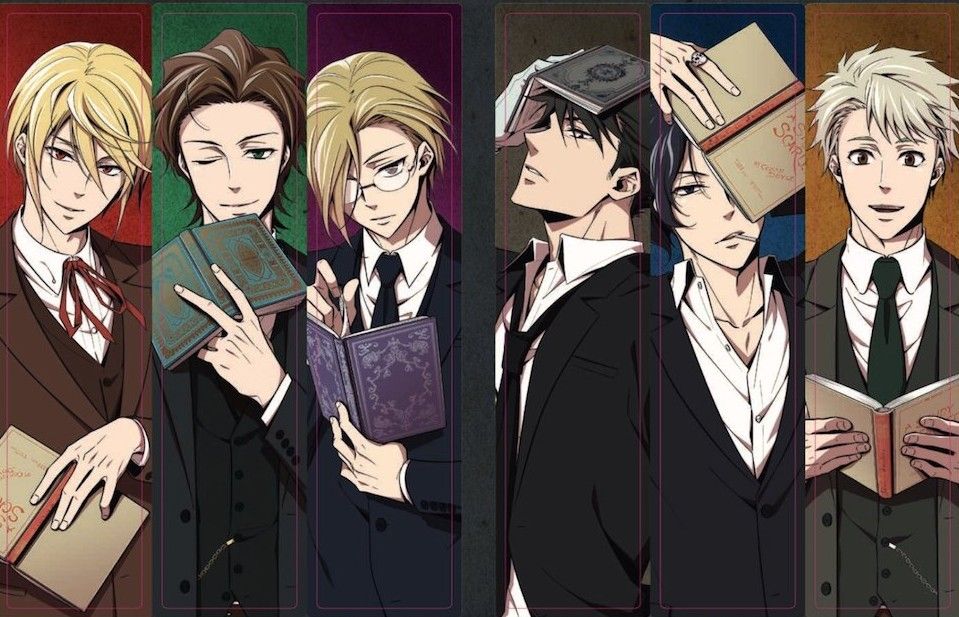 The series starts with a young boy in 1911 in New York reading a book about Professor Moriarty. He was a criminal consultant so dangerous that he could outsmart even the most genius detective Sherlock Holmes. Yuukoku no Moriarty is a narration of Moriarty's life story. The society was in chaos where the nobility had all the power, and an average citizen had almost no chance of success. William James Moriarty is an adopted son of the noble Moriarty Household. The Moriarty family adopted two boys, William James and Louis James. Those two, along with Albert, Moriarty Household's son, had a common hatred for the nobility who oppressed the commoners.
CLICK HERE TO WATCH THE TRAILER
Sentouin, Hakenshimasu!: April 4, 2021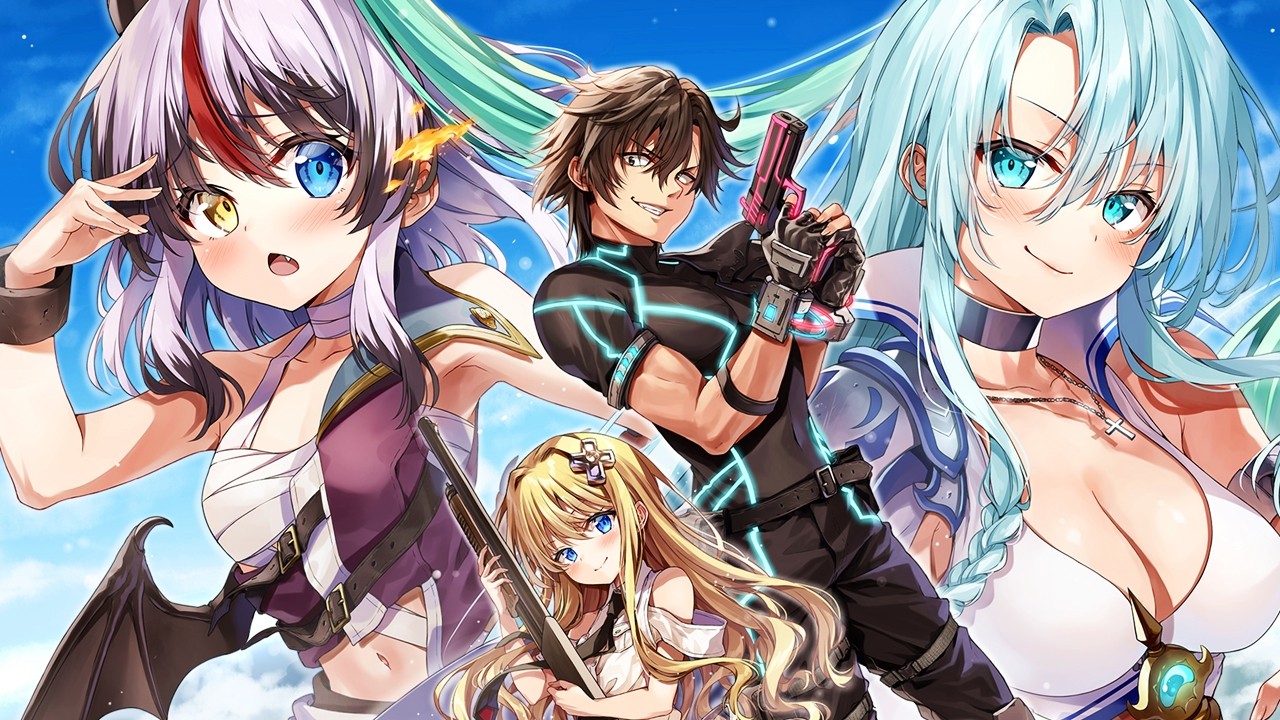 Always bring a gun to a sword fight!
With world domination nearly in their grasp, the Supreme Leaders of the Kisaragi Corporation—an underground criminal group turned evil megacorp—have decided to try their hands at interstellar conquest. A quick dice roll nominates their chief operative, Combat Agent Six, to be the one to explore an alien planet…and the first thing he does when he gets there is change the sacred incantation for a holy ritual to the most embarrassing thing he can think of. But evil deeds are business as usual for Kisaragi operatives, so if Six wants a promotion and a raise, he'll have to work much harder than that! For starters, he'll have to do something about the other group of villains on the planet, who are calling themselves the "Demon Lord's Army" or whatever. After all, this world doesn't need two evil organizations!
CLICK HERE TO WATCH THE TRAILER
Sayonara Watashi no Cramer: April 4, 2021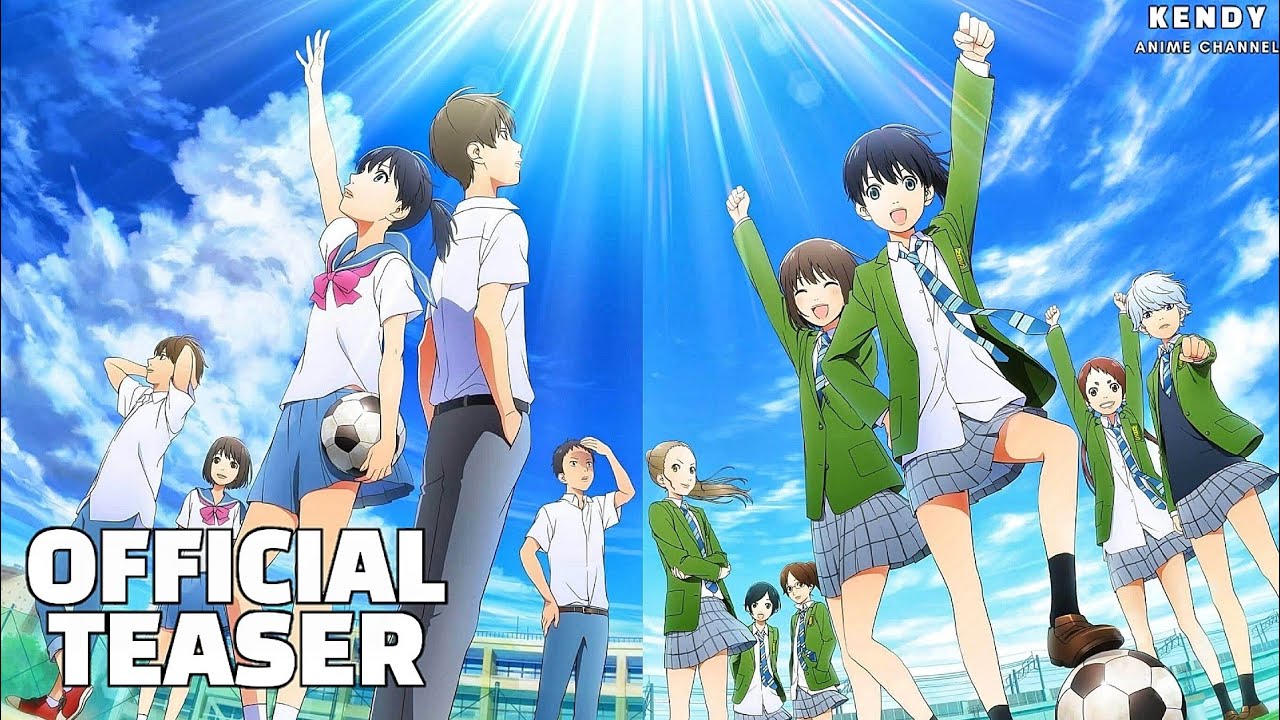 With no soccer accomplishments to speak of during the entirety of Sumire Suou's junior high school years, the young wing gets an odd offer. Suou's main rival, Midori Soshizaki, invites her to join up on the same team in high school, with a promise that she'll never let Suou "play alone." It's an earnest offer, but the question is whether Suou will take her up on it. Thus the curtain opens on a story that collects an enormous cast of individual soccer-playing personalities!
CLICK HERE TO WATCH THE TRAILER
Tensura Nikki: Tensei shitara Slime Datta Ken: April 6, 2021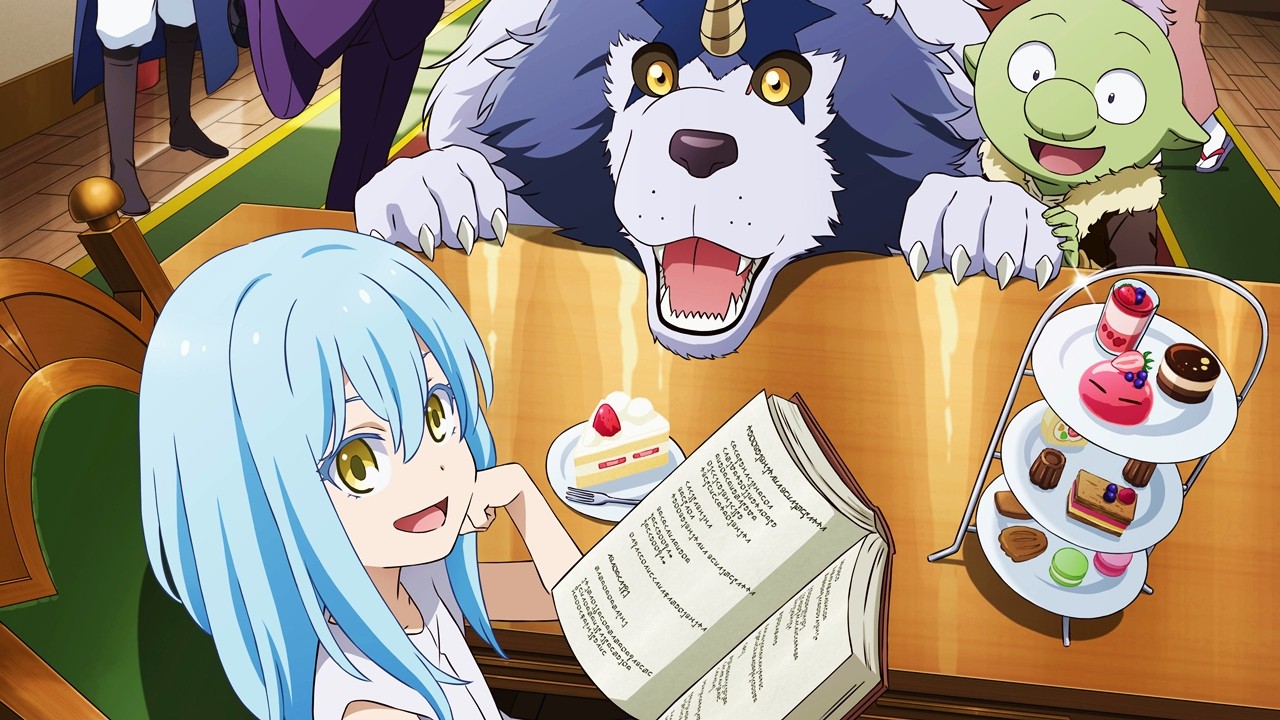 "Dear diary… I got reincarnated as a slime."
Even in another world, lives aren't always on the line. There's plenty of work to be done, from feeding the community and forging the items the community needs; as well as plenty of play …and hijinks throughout! Join Rimuru and friends as they kick back and enjoy their daily lives.
CLICK HERE TO WATCH THE TRAILER
Fruits Basket: The Final Season: April 6, 2021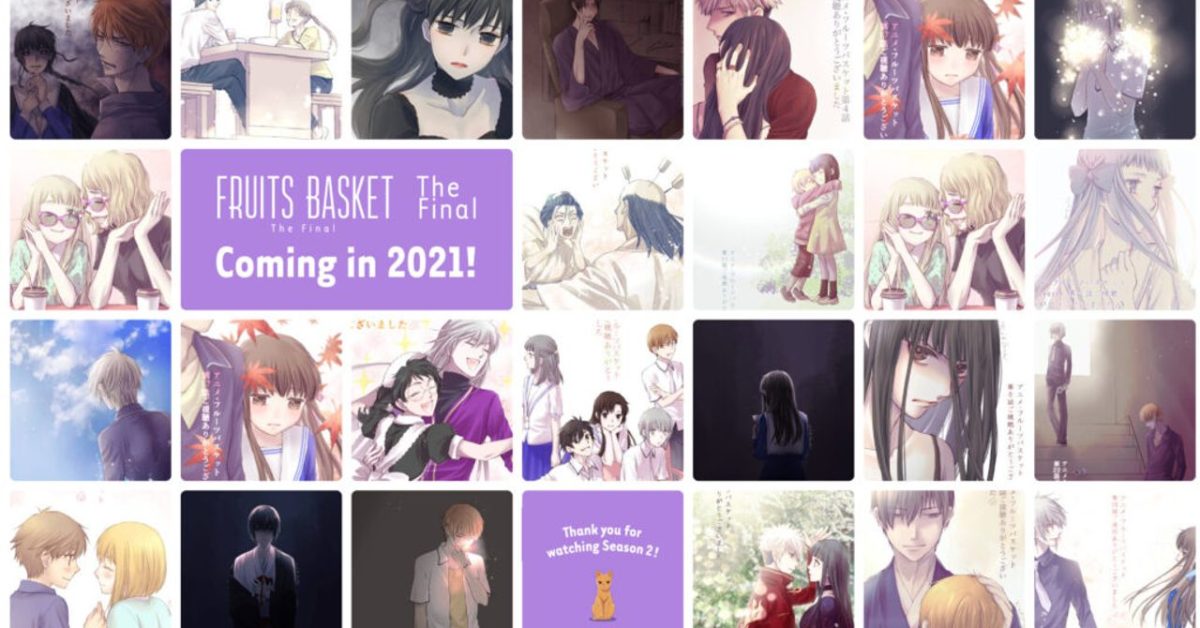 A promotional image was revealed on January 29 for Fruits Basket the Final. It shows Tohru and Akito standing back to back. Tohru has her hands to her heart, while Akito contemplates a red flower whose blossoms are falling off one by one, perhaps symbolizing the crumbling bond that binds the twelve zodiac spirits to her. Also, a Season 2 recap video and Season 3 trailer recently released, and the preview emphasizes Akito's developing role in the story. Despite Akito's tyrannical role in the Sohma family, it seems that another woman looms over even her. Has the hunter become the hunted, as the Sohmas break free of their curse and emotional chains one by one? Akito is in for the fight of her life.
CLICK HERE TO WATCH THE TRAILER 
Mars Red: April 6, 2021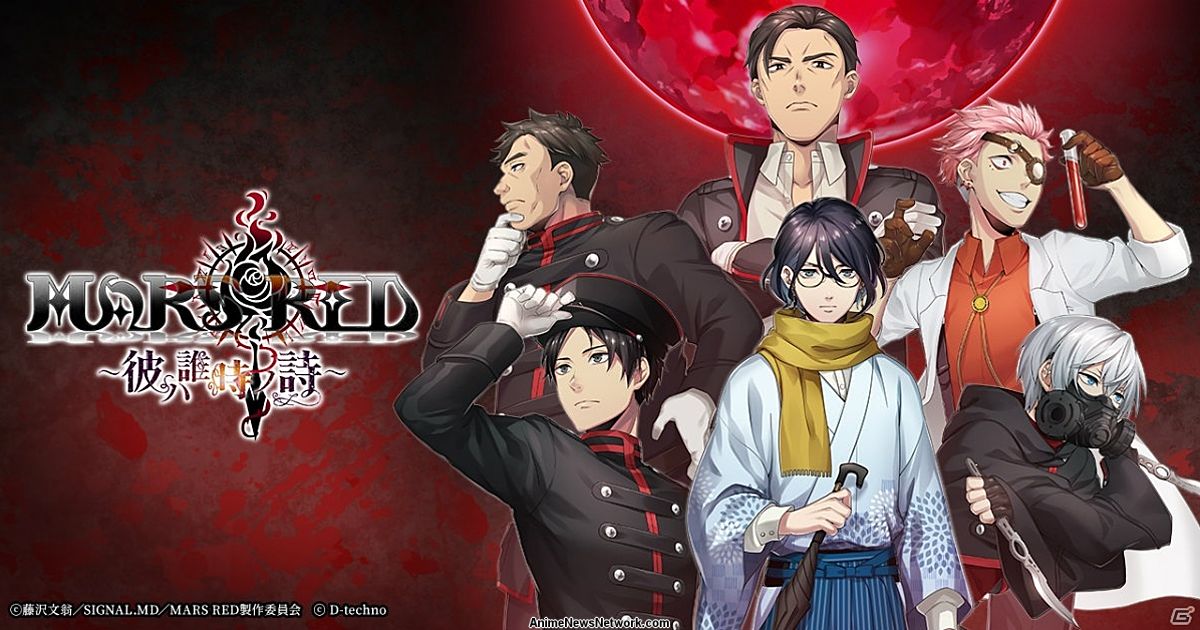 Mars Red takes place in 1923, and vampires have existed for quite a while. But now, the number of vampires is increasing and a mysterious, artificial blood source called Ascra has appeared. The Japanese government, in turn, creates "Code Zero," an unit within the army tasked with taking down the vampiric forces. And what better way to track vampires than by using vampires? Created by Lieutenant General Nakajima, this unit has historically been in the business of information war, but has been re-assigned to solve the vampire crisis.
CLICK HERE TO WATCH THE TRAILER
Jouran: The Princess of Snow and Blood: April 7, 2021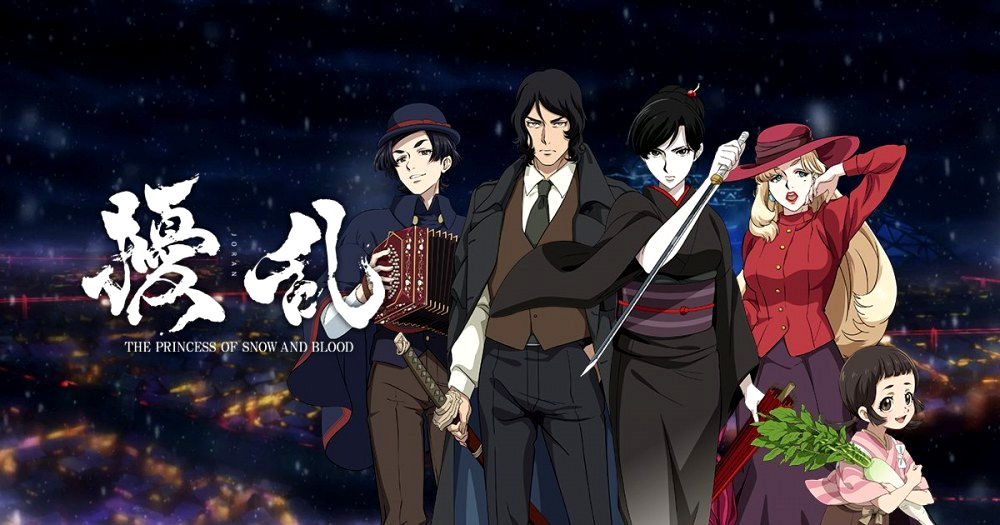 Set in alternate history Japan in 1931 and the 64th year of the Meiji era, the Tokugawa shogunate was never abolished and Emperor Meiji was never restored to power. The anime will follow the activities of "Nue," an organization of shogunate executioners who enforce the government. The country has developed its own energy source, the "dragon vein," and has achieved a unique development in which science and the Edo period are mixed. However, behind the glamorous city, the dissident organization Kuchinawa strives to overthrow the administration, while the Nue of the Tokugawa regime, who was entrusted with its extermination, are in conflict. Sawa Yukimura, whose family was killed when she was young, continues to search for Janome, the executioner of the Nue.
CLICK HERE TO WATCH THE TRAILER
Kyuukyoku Shinka shita Full Dive RPG ga Genjitsu yori mo Kusoge Dattara: April 7, 2021
In an unexpected turn of events, dull high school student Hiro Yuuki obtains the full dive role-playing game Kiwame Quest. Created by the best of technology, the game claims to take "reality to its extremes," from stunning graphics, NPCs' behavior, to the scent of vegetation, and even the sensation of wind brushing against the skin—everything was the result of an ultimate workmanship. Except, the game is a little too realistic and messy to clear. Kiwame Quest features over ten quadrillion flags and reflects the players' real-life physical abilities in the game. Being hit in the game also hurts in real life and slash wounds take days to heal. The only reward here is the sense of accomplishment. Conquer the most stressful game in history that can't be played casually!
CLICK HERE TO WATCH THE TRAILER
Fairy Ranmaru: Anata no Kokoro Otasuke Shimasu: April 8, 2021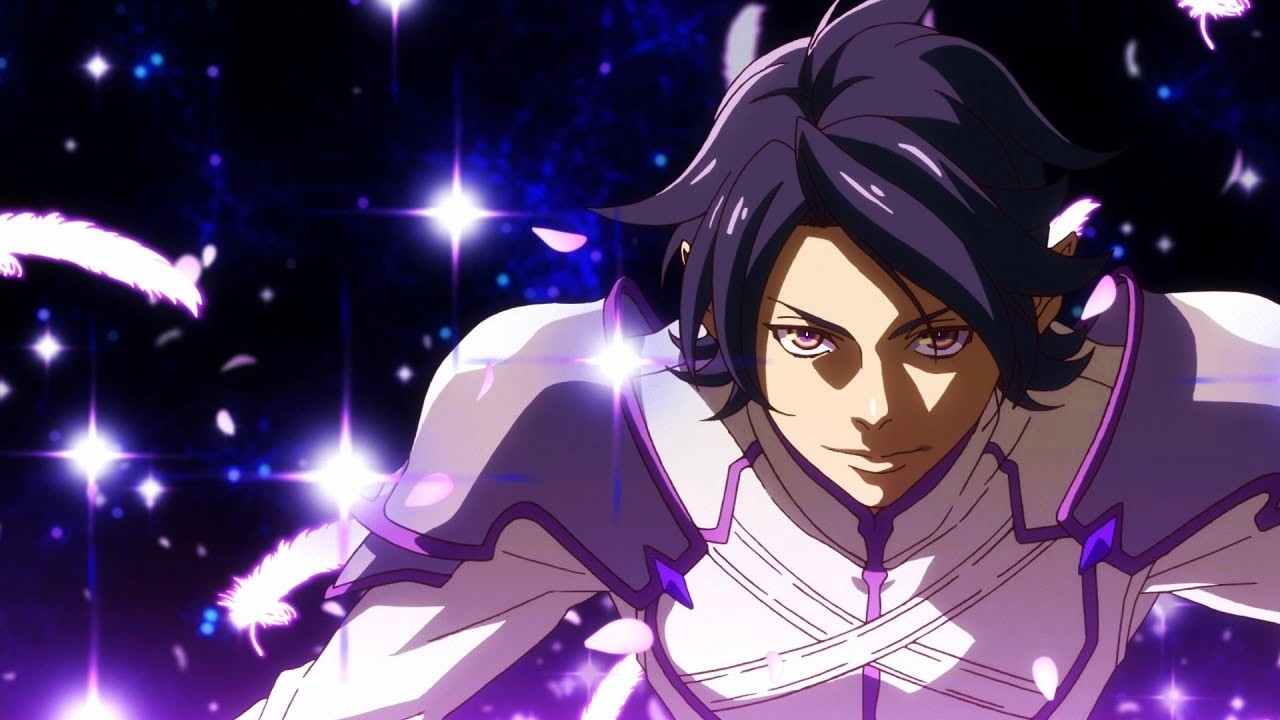 Set in a world of cruelty and heartbreak, Fairy Ranmaru: Anata no Kokoro Otasuke Shimasu follows five young men who work at the mysterious "Bar F" and who offer to heal the hearts of their clients, wiping away their tears and causing smiles to bloom like flowers. They take no payment… aside from stealing their clients' hearts.
CLICK HERE TO WATCH THE TRAILER
Isekai Maou to Shoukan Shoujo no Dorei Majutsu Ω: April 9, 2021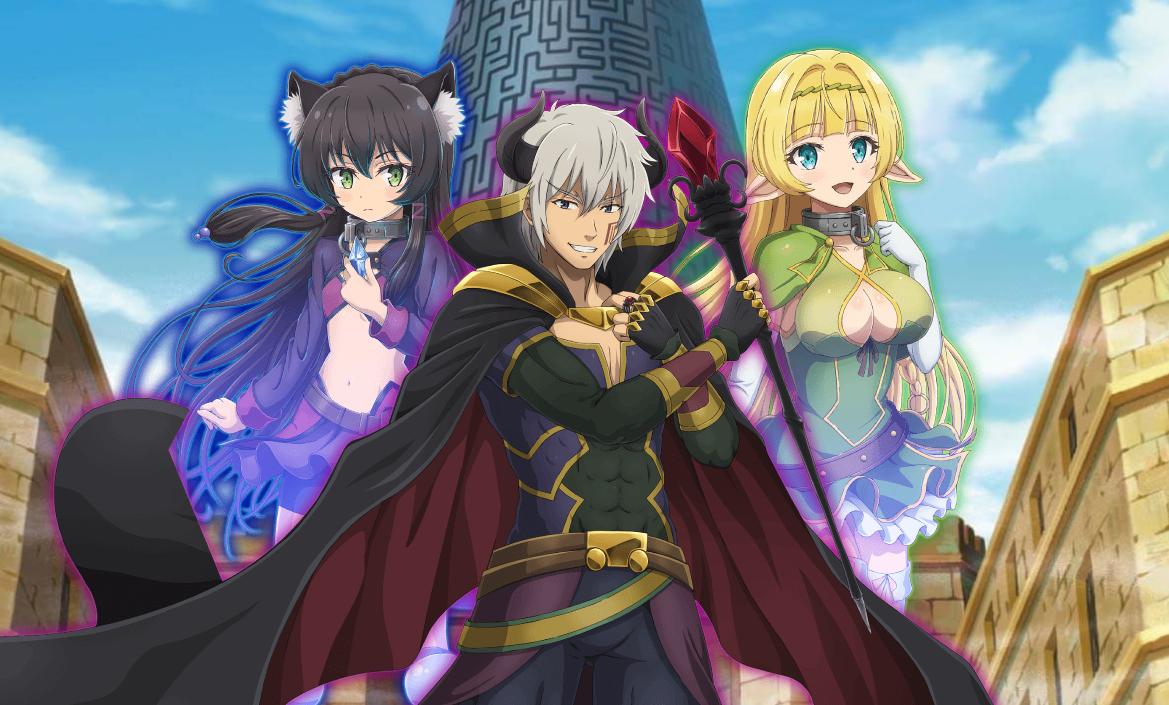 Anime fans are eager to watch How NOT to Summon a Demon Lord Season 2 since the story had just started getting interesting for Diablo, Rem, and Shera. But some things are changing since animation studio Tezuka Productions is taking over for animation studio Ajia-Do to create Isekai Maou to Shoukan Shoujo no Dorei Majutsu Season 2. Studio Ajia-Do is not exactly known for doing anime sequels. Their last major anime project was the 2016 Izetta: The Last Witch, which was an original standalone story. Over 10 years ago, they co-produced with studio Sunrise (maker of Code Geass) several lengthy anime series that ran for years. So, it's not surprising that Ajia-Do is not returning for producing How NOT to Summon a Demon Lord Season 2.
CLICK HERE TO WATCH THE TRAILER
Zombieland Saga: Revenge: April 9, 2021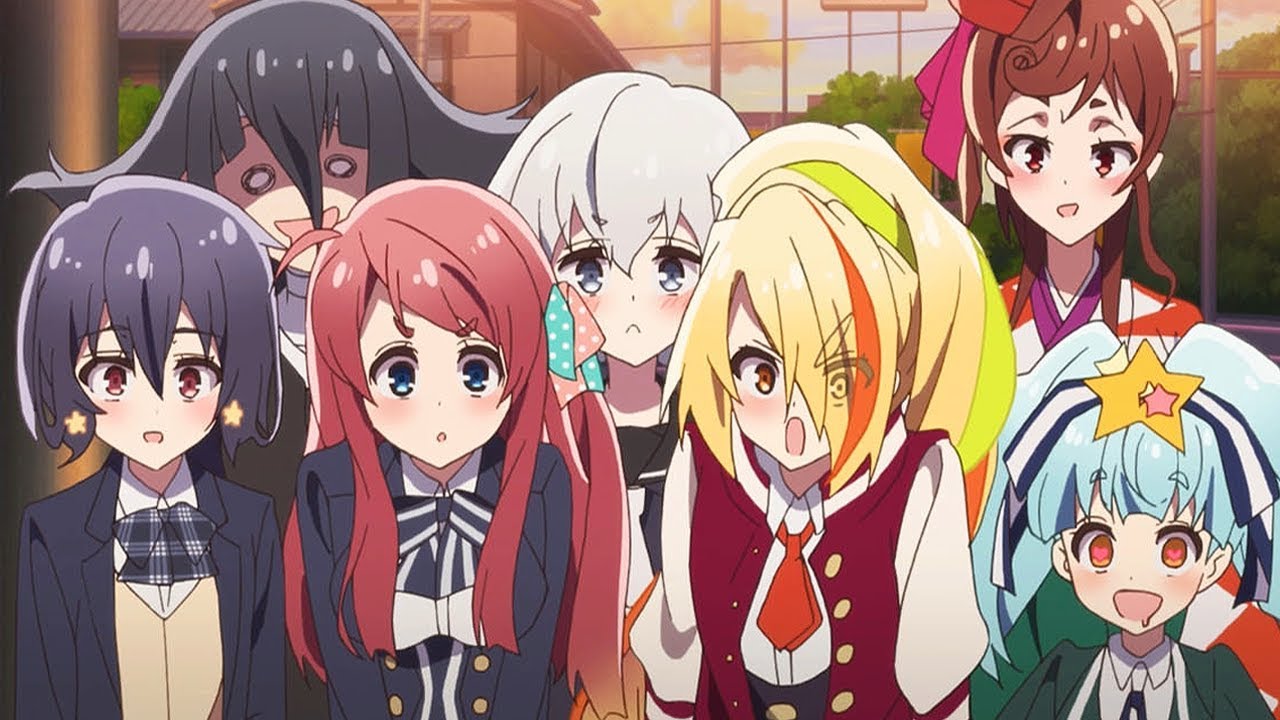 Sakura Minamoto was a high school girl aspiring to idol stardom in 2008 when she was suddenly hit by a truck and killed. She reawakens a decade later as a zombie, with no memory of her past life. The man who raised her from the dead, Kotaro Tatsumi, is an eccentric producer putting together an idol group made up of resurrected undead stars from different eras. His endgame? Use the success of this group to save the dying economy of Saga Prefecture.
CLICK HERE TO WATCH THE TRAILER
Slime Taoshite 300-nen, Shiranai Uchi ni Level Max ni Nattemashita: April 10, 2021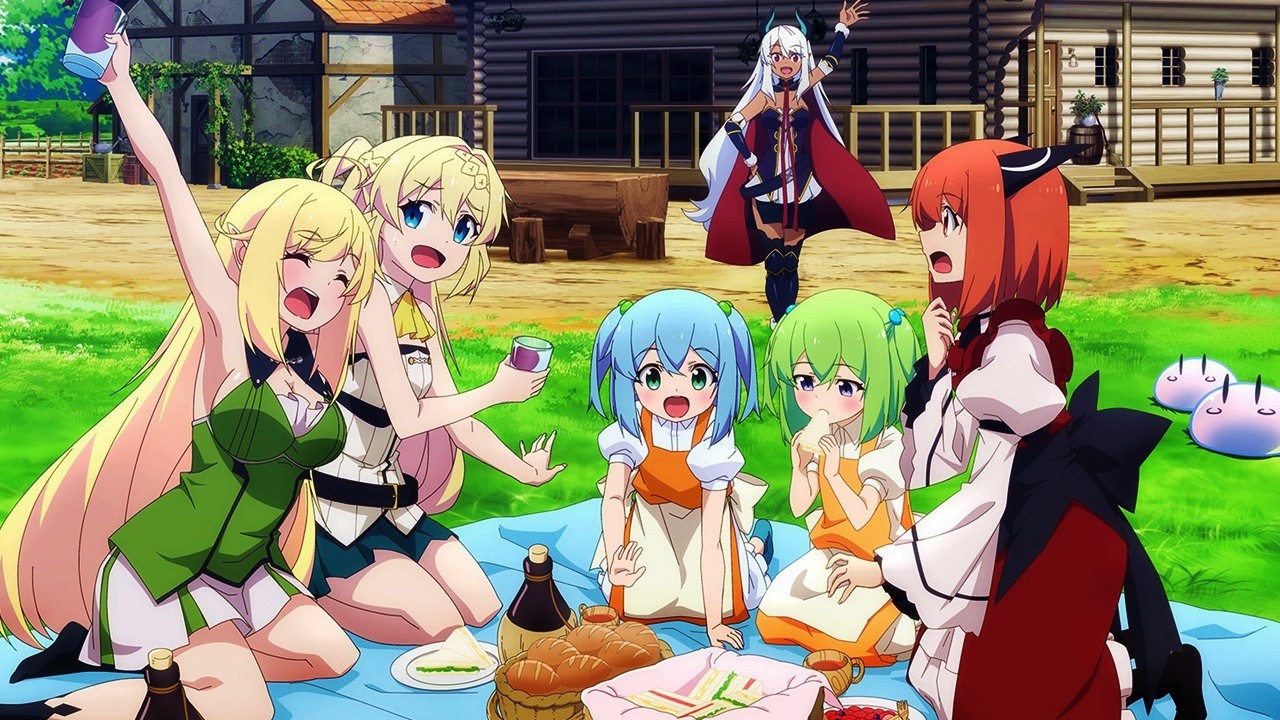 Suddenly dying from overwork, salarywoman Azusa Aizawa finds herself before an angel, who allows her to reincarnate into a new world as an immortal witch, where she spends her days killing slimes for money on an otherwise eternal vacation. But even the minimal experience points from slimes will add up after hundreds of years, and Azusa discovers that she accidentally reached the maximum level! Fearing that her strong abilities will attract work and force her back to a life of overexertion, she decides to hide her strength in order to preserve her peaceful lifestyle. Despite her efforts, tales of the max level "Witch of the Plateau" spread across the land, and a proud dragon named Raika shows up looking to test their strength against her. Even though Azusa defeats and befriends Raika, problems arise as both friends and foes come looking for the secluded witch.
CLICK HERE TO WATCH THE TRAILER 
Blue Reflection Ray: April 10, 2021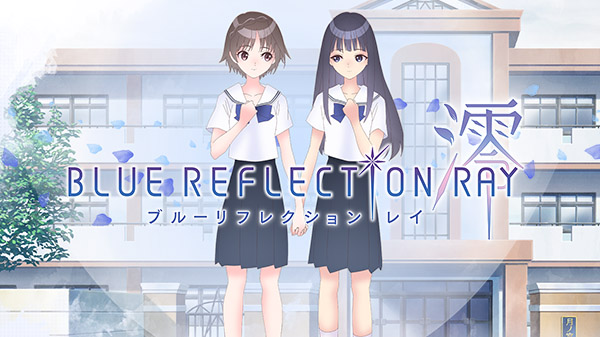 A clear summer sky spreads over the Hoshinomiya Girls' High School. This story begins with the belated start of school life for Hinako Shirai, who has just recovered from a leg injury due to a tragic accident. The magical sisters Yuzu and Lime bestowed her with a special power to become a "Reflector." Hinako transforms into the magical Reflector form and protects the world from devastating forces for the sake of the world, and her own dream that she thought she had to give up on.
Ijiranaide, Nagatoro-san: April 11, 2021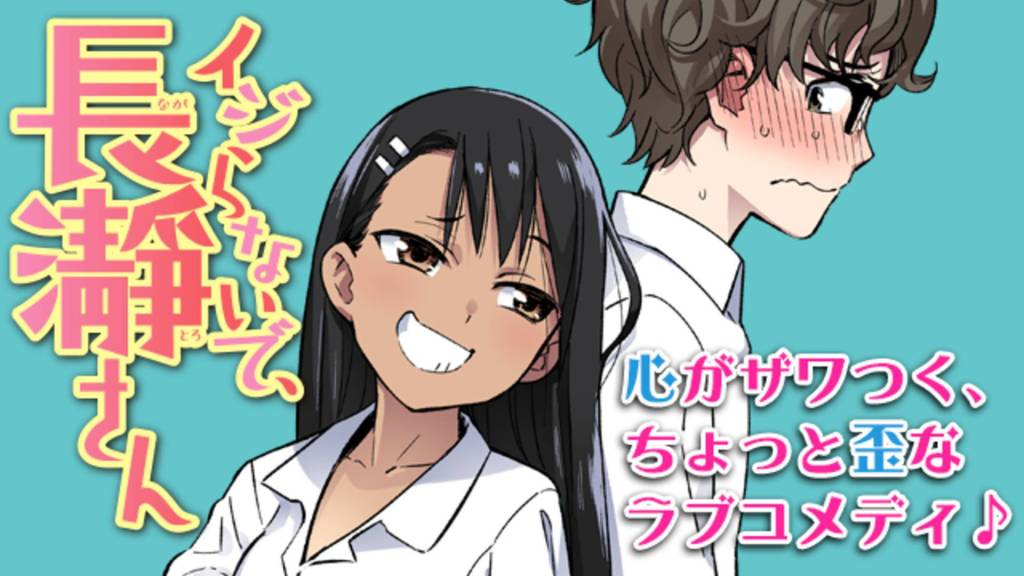 High schooler Hayase Nagatoro loves to spend her free time doing one thing, and that is to bully her Senpai! After Nagatoro and her friends stumble upon the aspiring artist's drawings, they find enjoyment in mercilessly bullying the timid Senpai. Nagatoro resolves to continue her cruel game and visits him daily so that she can force Senpai into doing whatever interests her at the time, especially if it makes him uncomfortable. Slightly aroused by and somewhat fearful of Nagatoro, Senpai is constantly roped into her antics as his interests, hobbies, appearance, and even personality are used against him as she entertains herself at his expense. As time goes on, Senpai realizes that he doesn't dislike Nagatoro's presence, and the two of them develop an uneasy friendship as one patiently puts up with the antics of the other.
CLICK HERE TO WATCH THE TRAILER 
Edens Zero: April 11, 2o21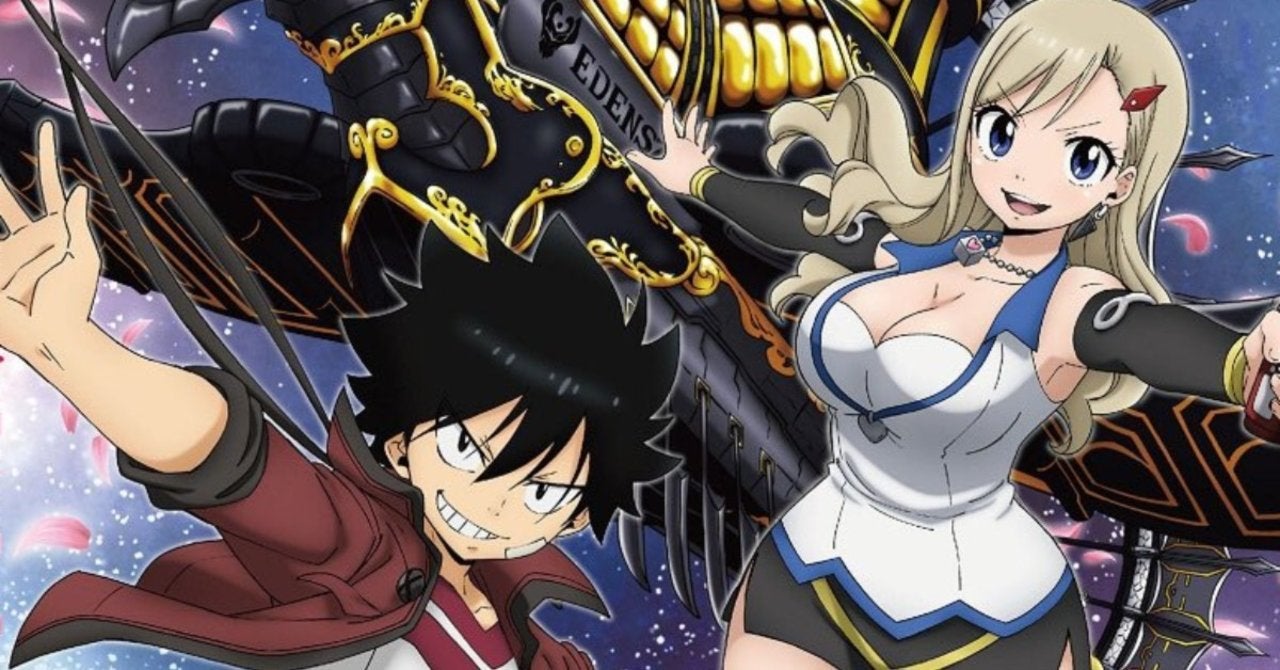 At Granbell Kingdom, an abandoned amusement park, Shiki has lived his entire life among machines. But one day, Rebecca and her cat companion Happy appear at the park's front gates. Little do these newcomers know that this is the first human contact Granbell has had in a hundred years! As Shiki stumbles his way into making new friends, his former neighbors stir at an opportunity for a robo-rebellion… And when his old homeland becomes too dangerous, Shiki must join Rebecca and Happy on their spaceship and escape into the boundless cosmos.
CLICK HERE TO WATCH THE TRAILER
Tokyo Revengers: April 11, 2021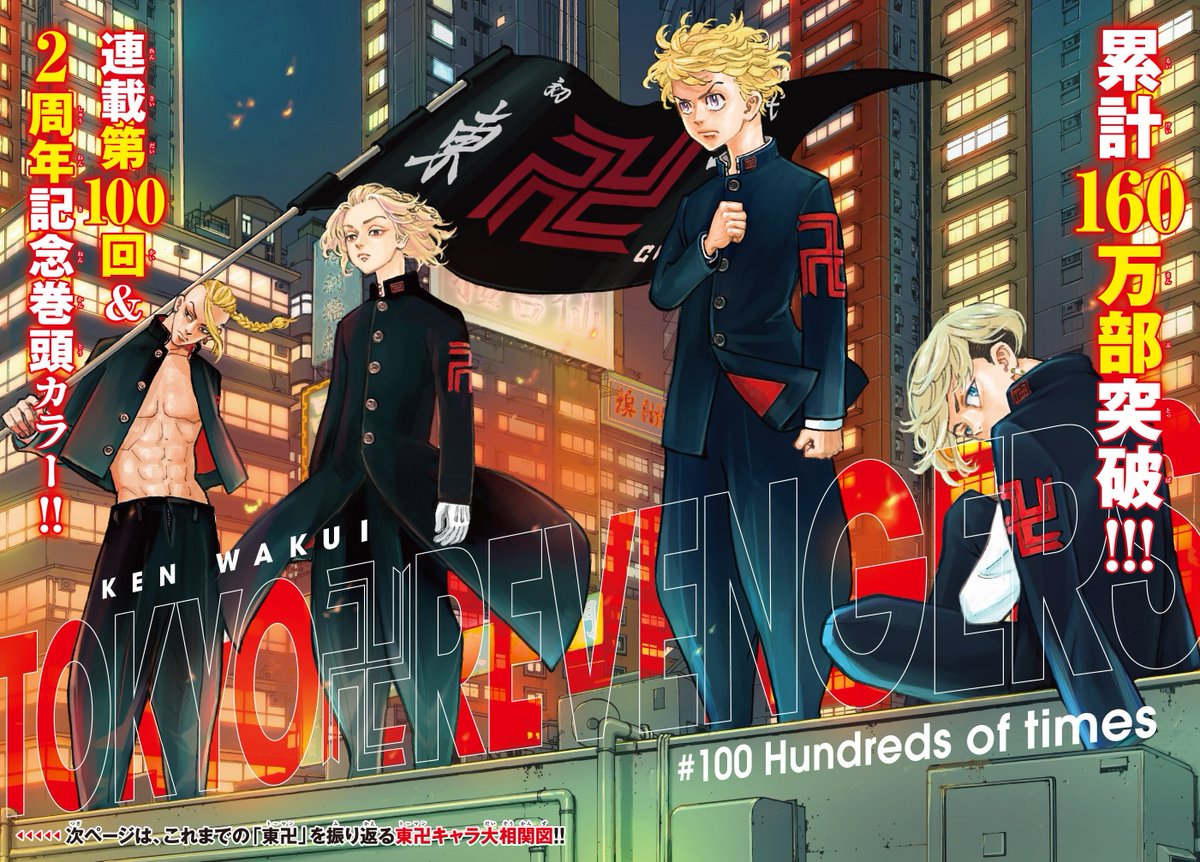 Takemichi Hanagaki's life is at an all-time low. Just when he thought it couldn't get worse, he finds out that Hinata Tachibana, his ex-girlfriend, was murdered by the Tokyo Manji Gang: a group of vicious criminals that has been disturbing society's peace for quite some time. Wondering where it all went wrong, Takemichi suddenly finds himself travelling through time, ending up 12 years in the past—when he was still in a relationship with Hinata. Realizing he has a chance to save her, Takemichi resolves to infiltrate the Tokyo Manji Gang and climb the ranks in order to rewrite the future and save Hinata from her tragic fate.
CLICK HERE TO WATCH THE TRAILER
86: April 11, 2021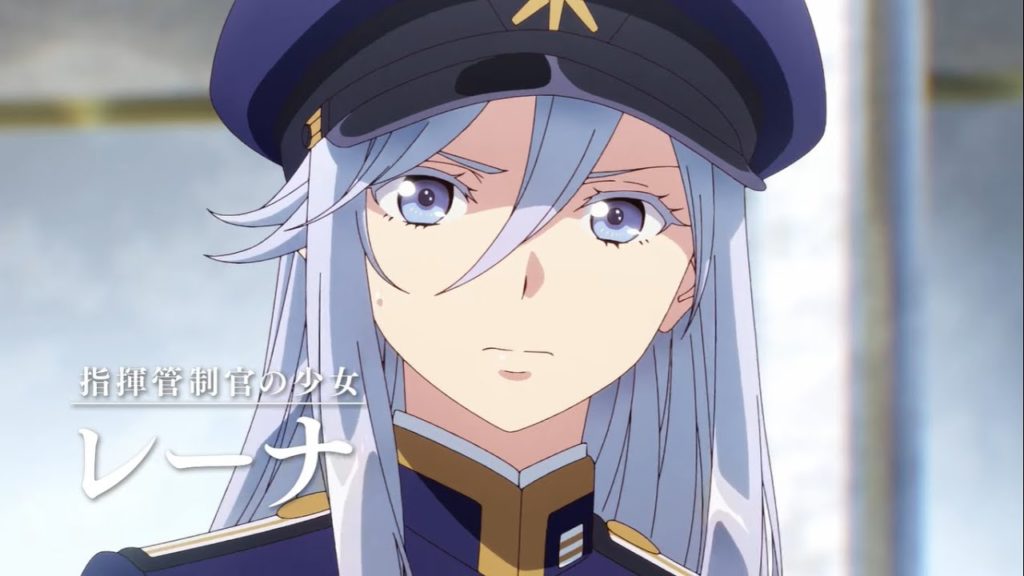 The Republic of San Magnolia.
For a long time, this country has been besieged by its neighbor, the Giadian Empire, which created a series of unmanned drones called the Legion. After years of painstaking research, the Republic finally developed autonomous drones of their own, turning the one-sided struggle into a war without casualties—or at least, that's what the government claims. In truth, there is no such thing as a bloodless war. Beyond the fortified walls protecting the eighty-five Republic territories lies the "nonexistent" Eighty-Sixth Sector. The young men and women of this forsaken land are branded the Eighty-Six and, stripped of their humanity, pilot the "unmanned" weapons into battle… Shinn directs the actions of a detachment of young Eighty-Sixers while on the battlefield. Lena is a "handler" who commands the detachment from the remote rear with the help of special communication. The farewell story of the severe and sad struggle of these two begins!
CLICK HERE TO WATCH THE TRAILER
Shadows House: April 11, 2021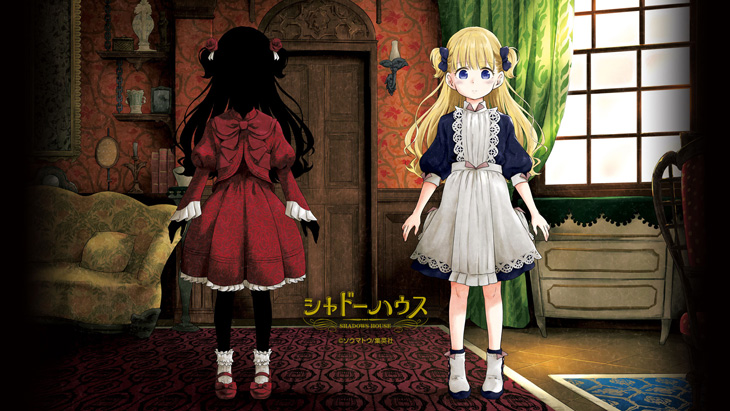 Faceless shadow nobles living in a vast mansion, attended by living dolls who spend much of their time cleaning up the soot endlessly emitted by their mysterious masters.Follow the story of Emilyko, a young and cheerful living doll, as she learns her duties serving as the attendant for Kate Shadow-sama.
CLICK HERE TO WATCH THE TRAILER
Fumetsu no Anata e: April 12, 2021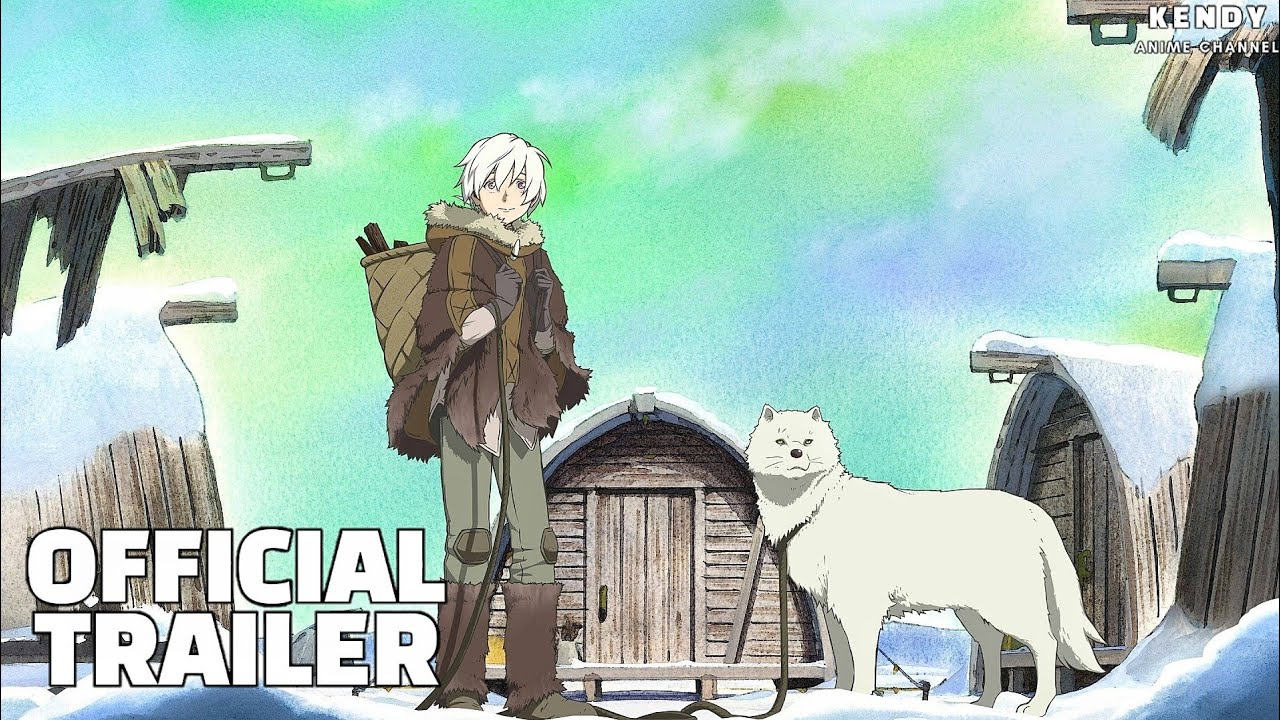 It, a mysterious immortal being, is sent to the Earth with no emotions nor identity. However, It is able to take the shape of those around that have a strong impetus. At first, It is a sphere. Then, It imitates the form of a rock. As the temperature drops and snow falls atop the moss, It inherits the moss. When an injured, lone wolf comes limping by and lays down to die, It takes on the form of the animal. Finally, It gains consciousness and begins to traverse the empty tundra until It meets a boy. The boy lives alone in a ghost town, which the adults abandoned long ago in search of the paradise said to exist far beyond the endless sea of white tundra. However, their efforts were for naught, and now the boy is in a critical state.
Acquiring the form of the boy, It sets off on a never-ending journey, in search of new experiences, places, and people.
CLICK HERE TO WATCH THE TRAILER
Osananajimi ga Zettai ni Makenai Love Comedy: April 14, 2021
My childhood friend Shida Kuroha seems to have feelings for me. She lives next door, and is small and cute. With an outgoing character, she's the caring Onee-san type, this being one of her greatest strengths….But, I already have my first love, the beautiful idol of our school, and the award-winning author, Kachi Shirokusa! Thinking about it rationally, I should have no chances with her, but, while walking home from school, she only talks to me, with a smile even! I might actually have a chance, don't you think?! Or so I thought, but then I heard that Shirokusa already has a boyfriend, and my life took a turn for the worse. I want to die. Why is it not me?! Even though she was my first love… As I was drowning in despair and depression, Kuroha whispered.
—If it's that tough for you, then how about we get revenge? The best revenge ever, that is~
CLICK HERE TO WATCH THE TRAILER
Cestvs: The Roman Fighter: April 15, 2021
54 AD. Cestus, a young boy orphaned by the Roman empire and made a slave, is placed into a training school for pugilists. It is here that he begins his journey to defy fate and fight for his own freedom.
CLICK HERE TO WATCH THE TRAILER
Mairimashita! Iruma-kun 2nd Season: April 17, 2021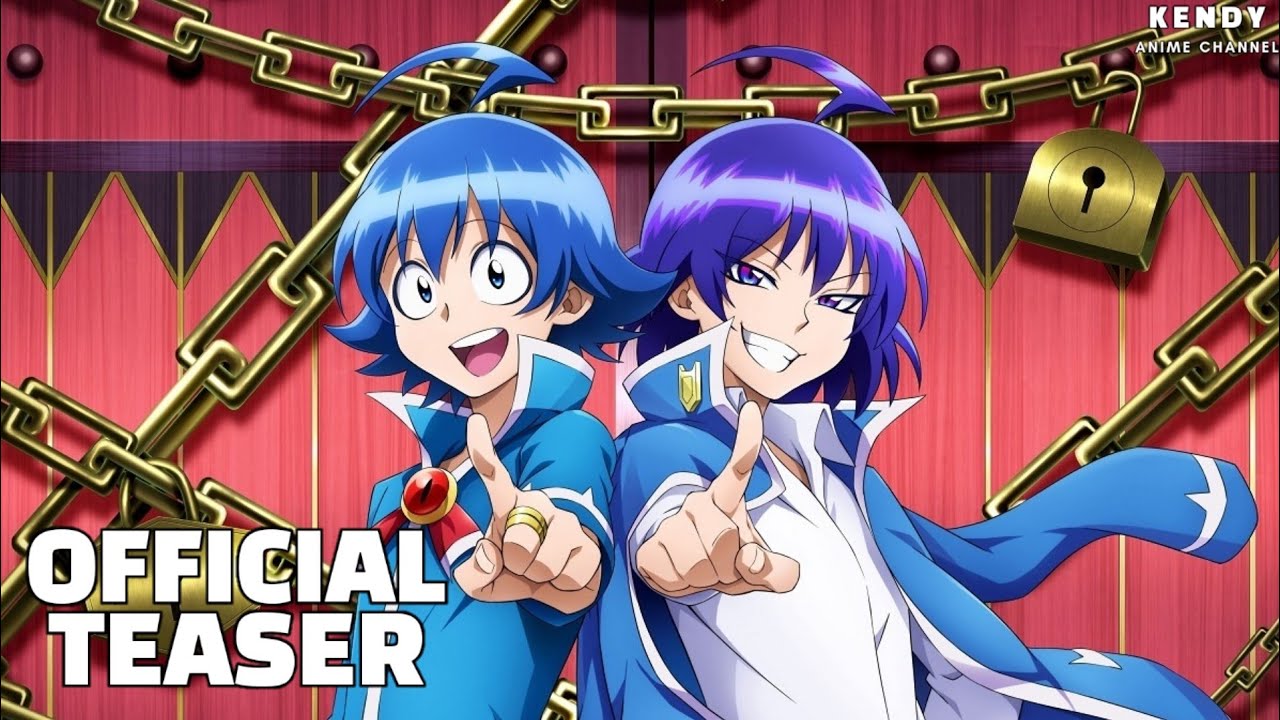 The anime is being produced by animation studio Bandai Namco Pictures with production provided by NHK. It's been confirmed that the entire main staff for the first season is returning for the second season. Director Makoto Moriwaki (Associate Producer for Yuri!! On Ice) is helming the project. In an interview with NHK, the director said that "in the second season, there will be man fun new characters and episodes [that will make the series] shocking and exciting!" She is "particularly" about being to "delve into the abnormal class" and its problems.
CLICK HERE TO WATCH THE TRAILER
WHEW! That was a lot to cover in a short amount of time. As you can see there are so many great titles coming this Spring and I could not be happier about it! As always, thanks so much for reading our blogs and be sure to click on my face below for more anime-related content! Let us know on TWITTER which of these titles you are most excited for! BYE