SEASON FINALES ARE HAPPENING AND THEY ARE AWESOME! Out of all of the amazing new and continued anime that happened this Spring it is hard to pick a favorite and I have been racking my brain because I am watching too many at one time. Also, I must mention that I used the description of these final episodes from Anime News Network because I have not watched every single one of these, so credit to the person who wrote those! Let's get started!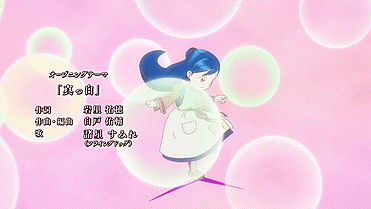 Ascendance Of A BookWorm
Through its 26 episodes to date Ascendance Of A BookWorm has featured numerous strong individual scenes. However, if I had to single out one episode as the best of the lot, it might well be this one. By both resolving the arc about the knights and finally completing the prologue scene, it brings the two originally-planned seasons to a satisfying conclusion while still leaving plenty of room for more.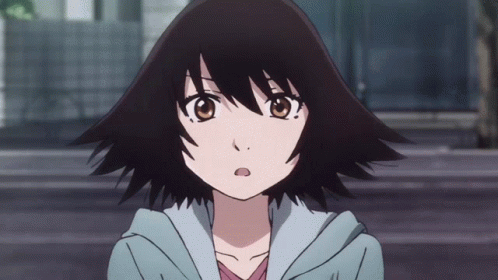 Sing "Yesterday" for Me
So we've got to start this week by straightening something out: Turns out that previously-reported eighteen-episode count for Sing "Yesterday" For Me was actually taking into account six 'shorts' that accompanied the aired episodes on a select TV station, not yet included in any way in Crunchyroll's streaming release. This update means that the series proper is in fact a twelve-episode single-cour long, and this is the last episode. I obviously wasn't aware of this going in (to say nothing of my alluding to my expectations of a longer run in previous reviews), but I daresay it says a lot about what this episode accomplished that it prompted me to go "Wait, that's definitely an ending, isn't it?" and do some double-checking. On top of that, it seems this truncation doesn't actually reach to the true ending of the source manga itself, resulting in some finish-line compromises that don't feel as tight as the rest of the series up til now.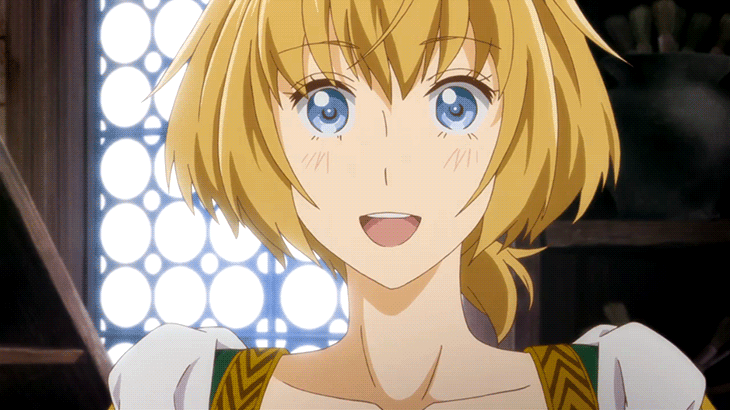 Arte
Of all of the many types of endings out there, I think my favorite is the "life goes on" finale. It's also the hardest to pull off – whereas a happy or a tragic ending just needs to make those elements stand out, a finish that implies that the story continues away from our eyes must balance happiness, tragedy, hope, and a sense of an unfurling future, and not every story is up to the task. (That sometimes leads to what is known in my family as the "don't be a tuna head" ending for the truly stupid final line of the old game Maniac Mansion.) Arte isn't fully capable of giving us a perfect finale, mostly because of mistakes and omissions made along the way, but this twelfth episode comes close, and it really does feel like enough to say that it works.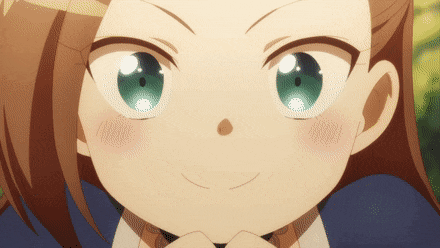 My Next Life as a Villainess: All Routes Lead to Doom!
After twelve solid-episodes of accidental seductions and flailing cake binges, we've made it, folks. The villainess has officially avoided her doom, the "good" ending has more or less been secured, and all is right with the world. The only question is: Does Catarina Claes' final adventure (for the time being) prove to be a satisfying and worthwhile conclusion? After stewing over it for a good long while, the answer I've come to is: "Eh. Mostly?"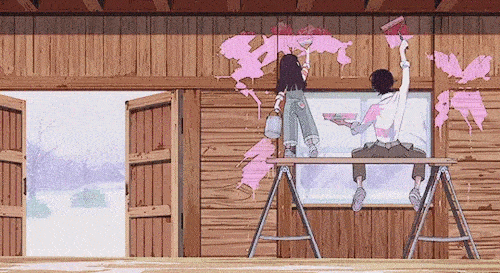 Kakushigoto
After weeks of teasing disaster and despair, Kakushigoto finally pulls back the veil on its frame story and delivers a definitive conclusion for its father-daughter saga about manga artistry and dick jokes. Unlike prior episodes, this one takes place entirely in the somber flash-forward starring 18-year-old Hime, and even though it's a slight departure from the story's expected format and tonal variance, it feels appropriate. Kakushigoto has already spent so much time hyping up the mystery of its titular character's fate that there's no way it would've been able to squeeze something satisfying into just a minutes-long epilogue. That doesn't stop the finale from feeling a little bit strange, but on the other hand, we can all be thankful that Koji Kumeta resisted the temptation to knock over his meticulously-arranged chessboard of character drama for one last spectacular goof. Instead, Kakushi and Hime find closure and a (mostly) secret-free path forward for their family.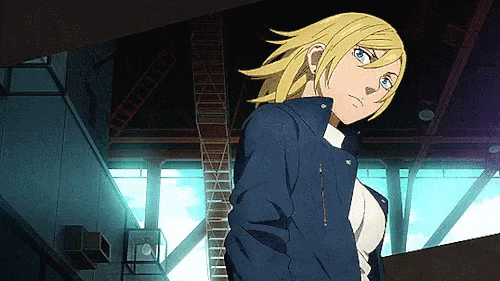 Wave, Listen to Me!
So this is how Wave,Listen to Me! ends: Not with a bang…but a 6.8 magnitude earthquake off the coast of Hokkaido! Yes, dear viewers, the show opted to end the season in a surprisingly grand fashion, showcasing everyone on the MRS team at their best as they work together to use the power of radio to unite the island and bring some peace of mind in times that are both literally and metaphorically darker than anyone expected. This isn't about tragedy, or death, and it doesn't even feel like a cheap grab at the real world earthquake disaster that is still a fresh wound in the minds of the whole Japanese populace. It's just a simple story with stakes that are a little bit bigger than normal, and it's all about how radio is a tool that can be used for truly extraordinary purposes when the time calls for it.
Listeners
Here we have it, the big finale of Listeners, and like any sci-fi action series made after 2000, it's got to go out on a big emotional confrontation where the fate of the world hinges on magical robot powers that let enemies and allies alike understand each other for the first time. At least this time the robot magic is also tied to music, which is actually a pretty good vehicle for facilitating empathy and one of the few times the show has managed to harmonize its musical aesthetic with its broader themes. Still, at this point it definitely feels like the story going through the motions of what's expected for it. There are still some buried gems in the dialogue – Roz gets probably the best line of the whole show when Denka starts to call Echo the second-coming of Jimi: "It's nothing so grand. All he did was express what was in his heart, and the world chose all by itself to be moved by it." It's a perfect encapsulation about the act of making music, how it can be at once personal and powerfully external, and I came out of the climax really wishing those feelings had really been at the center of this story and conflict.
YAYYYYYY! I am so excited to see what the future holds for these anime! Although all of these anime are top notch, I will admit I do have a sweet spot for Kakushigoto, such an amazing story! ANYWAYS, as always thanks so much for reading my blog and be sure to click on my face below for more anime related content!
Have an anime you want to talk about with us? Let us know on TWITTER!
HAVE ANIME-ZING DAY!