Two Words. PLUS ULTRA!!!!! wowowowowowowow this movie was so frickin' great. I know you guys want details, but I can't spoil anything for you. For now, I will just tell you that, yes, this movie is worth the money to go see, and, yes, I enjoyed it the entire time, and, yes, I am a sucker for Todoroki, but that's besides the point.
Let's be honest. We are all a little obsessed with Todoroki.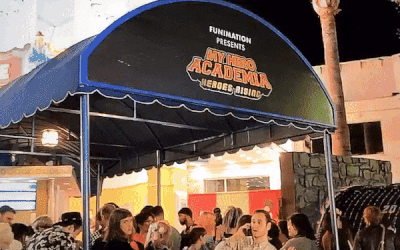 Funimation had the red carpet premiere of the highly anticipated new My Hero Academia Heroes Rising movie last Wednesday in L.A. You know that we couldn't miss it, so I packed my Loot Crate Plus Ultra merch and my gaming counterpart, Hannah, (who, by the way, doesn't watch anime) and we went on our way!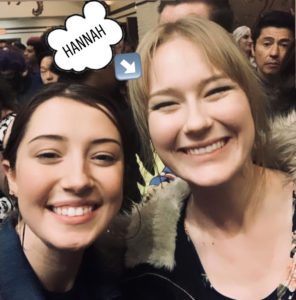 Now you might be wondering: "Why Hannah?" Honestly, who's better to judge a movie than someone who has no interest whatsoever in the franchise. I knew she would be brutally honest, and she was. Here's what she has to say about the movie!
"BOY there were a lot of characters. I think the fight scenes went on for 45 minutes. BUT LISTEN, I haven't seen ANY My Hero and I had A GREAT time."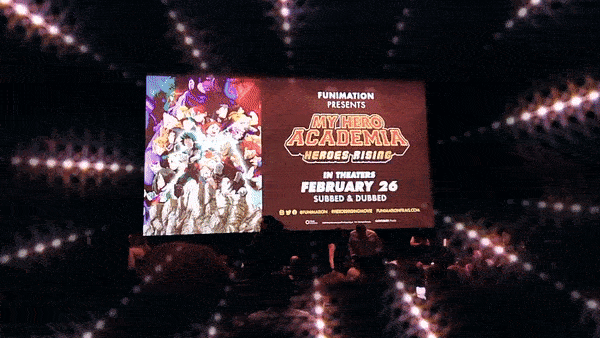 WINNER WINNER CHICKEN DINNER (or tofu… whichever you prefer)! SHE LIKED IT! As for me, well you know I liked it because, honestly, how couldn't I?
WARNING: SPOILERS
For those of you who won't leave this blog until you know more about the movie, here's a brief overview. Much like the first My Hero Academia movie, the students of U.A. High School's Class 1-A find themselves busy on a faraway island in Heroes Rising. The resident hero has retired, and in an effort to give some of U.A.'s top students' additional training, they've been sent to fill in for the recent retiree without the supervision of any pro heroes. That last part is a bit questionable, given they're only high school students tasked with running a hero business without supervision, but the setup works wonderfully and gives them space to shine when villains eventually attack. Full of fight scenes, breathtaking surprises and Todoroki moments that will make you sing "Hot & Cold" by Katy Perry, this movie was one for the books.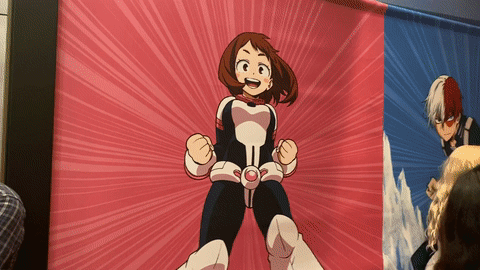 That's it for this week My Hero fans! I can say to you with no hesitation that this was an amazing movie. Whether you are a BNHA fan or have never watched anime in your life, you should give this movie a shot. As always, thanks for reading, and don't forget:
PLUS ULTRA!!!!
Have you seen My Hero Academia: Heros Rising? Let us know what you thought on Twitter!