So as you all have probably heard by now (if you are a true weeb), Crunchyroll has started making their own originals series! Crunchyroll is the first anime streaming service to have its own internal animation studio. The company announced Crunchyroll Studios in August 2018 as Ellation Studios (Crunchyroll's parent company, which is in turn owned by Warner Bros.), with locations in both Burbank, California and Tokyo, Japan. They have come up with some bomb ass ideas and a total of 8 anime from family-friendly action series to dark supernatural investigations.
After watching that you are interested in just what each title has to offer, right? Well, lucky for you here's a low down on each one. The full list of programming is below, with the first four being animated by Crunchyroll Studios:

FreakAngels
Based on the comic series by Warren Ellis and Paul Duffield that follows 23-year-olds as they attempt to rebuild society in a post-apocalyptic London.Twelve 23-year-old psychics, living in the rubble of London, must check their wild impulses and discover their better angels to rebuild society after civilization comes to a sudden and crashing end. From watching this gif it looks like a badass girl squad. I'm in.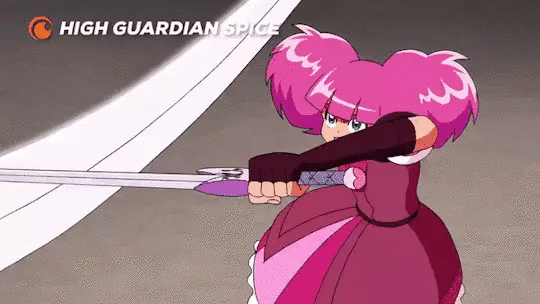 High Guardian Spice
Grabbing serious Steven Universe Vibes. A series by Raye Rodriguez about four girls who attend the High Guardian Academy in order to become heroes to fight an unknown threat to their world.Four fierce girls train to become great heroes at High Guardian Academy, where they form allegiances, uncover betrayals, and discover their true identities while preparing to protect the world from an ominous unknown threat.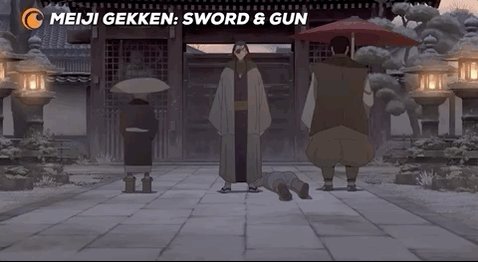 Meiji Gekken: Swords & Guns (working title)
Okay this one looks super awesome. Set in 1870, the story follows an ex-samurai, a yakuza bodyguard, a spy, and a geisha assassin as they adapt to the rapidly changing Japan of the Meiji era, when the country moved from a feudal to an industrial society while escaping the sins of their pasts.
Onyx Equinox
Created by Sofia Alexander, it follows a young Aztec boy (who oddly resembles Korra from The Legend of Korra)who is saved from death by the gods in order to prove humanity's potential. An Aztec boy is saved from death by the gods and forced to act as "humanity's champion" and prove humanity's potential.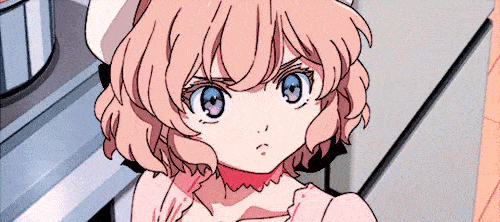 In/Spectre
A supernatural mystery series set in modern Tokyo about a young woman chosen by spirits to help them resolve the issues that arise between the human and spirit worlds. It is currently airing now in Japan and on Crunchyroll. Supernatural romance mixes with an enthralling, fantastical, mystery, as a duo sets out to solve a series of dark incidents plaguing their world.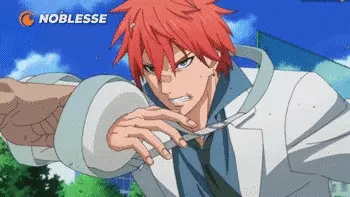 Nobleese
A co-production with Webtoon and Production I.G, which provided the animation. The series is based on a comic series published by Webtoon about a vampire who wakes up to modern society after over 800 years.A powerful vampire noble is thrown into modern civilization after 820 years of slumber. A Crunchyroll and WEBTOON production, based on the comic by Jeho Son and Kwangsu Lee.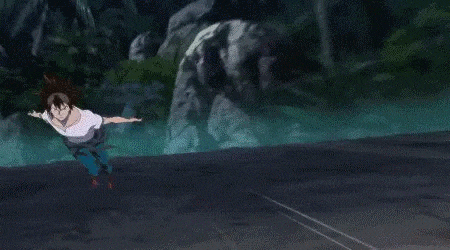 The God of High School
This one reminds me of Naruto and Sasuke. A high school action series, also published by Webtoon, about a high schooler and his friends who get involved in a tournament where they use the power of gods to battle. The series is being animated by MAPPA. A high schooler and his friends will compete in an epic tournament borrowing power directly from the gods and uncovering a mysterious organization along the way. A Crunchyroll and WEBTOON production, based on the comic by Yongje Park.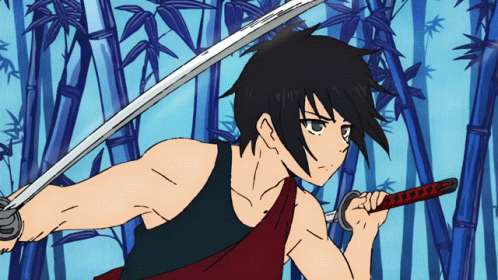 Tower of God
Based on a fantasy action comic series about a boy battling his way up a mysterious tower. This is another co-production with Webtoon, but with animation from Telecom Animation Film. A young man will battle his way through a mysterious tower as he strives to find the only friend he's ever known. A Crunchyroll and WEBTOON production, based on the comic created by SIU.
Don't they all look super amazing? I literally cannot decide which one I want to watch first! What I have discovered from reading though all of these is that Crunchyroll really covered all their tracks when it comes to making something for everyone.For me personally, I am probably going to start with Meiji Gekken because I am all about those historical pieces.
---
Which title are you most excited about? Let us know on TWITTER!