The Loot Crate Capsule Collections are limited run crates that focus on pop culture favorite games, shows, and movies. The recently launched Avatar the Last Airbender Capsule Collection is a set of five T-shirts that let anime fans show off their Avatar love through these exclusive and specially designed works of wearable art.
We spoke with designer Chase Anast about his work on the Avatar collection, his design process, his love of Avatar and his personal favorite pieces from the collection.
What was your process in creating a line like this?
For tees like these? I usually receive great ideation from the Art Director, and once I have a good idea of what's needed, I get to the sketching process. These roughs will be good enough to get the general shape and idea down, and from there I can start picking out a solid and striking color palette. From that palette, I begin painting a more finished rough in order to show to the team for any early feedback. Once we get to a piece that's solid enough, I'll begin the mockup process and then after everything's all approved I'll finish it in super high-resolution and prep it for print!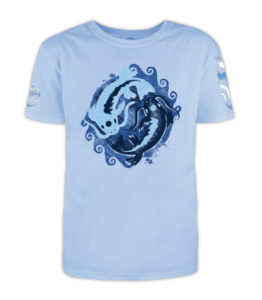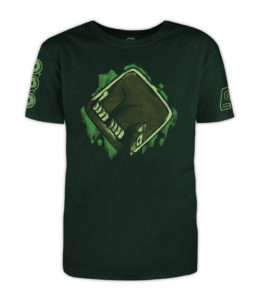 What was the appeal about working on Avatar for you?
I'm a huge fan of the Avatar franchise!! I personally think it's one of the best animated stories of my generation. Everything about it, from the world, lore and characters are done perfectly, in my opinion. One of the only shows I can rewatch and still get the same feeling every time!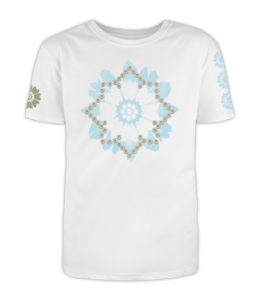 Why do you think Avatar continues to have a lasting appeal all these years later?
I think it's because of the sort of timeless nature of it, the way it's written so far removed from reality, but the way the characters develop throughout the show, resonates with people of any generation. That, and the rich fantasy world they created, with really cool powers… I think every fan wants to live in the Avatar world and be a bender. 'F' in chat for Sokka though, no bending…
What is your personal favorite piece from the collection?
I think it would have to be a tie for the Fire and Air nation shirts. I'm a huge fan of tie-dye tees, I think they're super stylish, but something about the colors of the Sky Bison mix with the air swirl in the background make it a heavy contender!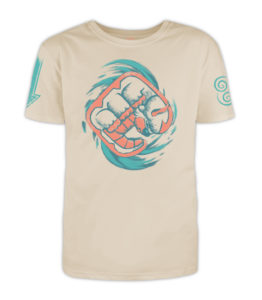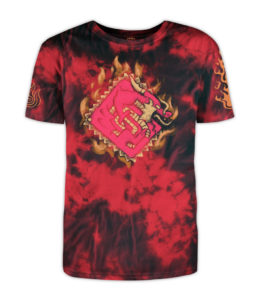 Get your hands on the Avatar the Last Airbender Capsule Collection today! These are very limited, so grab yours now before they sell out!