Welcome to the latest of our chats with the folks who work behind the scenes to help crate the Loot for you!  Among the many departments at Loot Crate is the licensing team who work so hard every month alongside our partners to develop and approve official merchandise from all of the franchises you love. Jason Shaffer is a key member of that team, and we spoke to him about his work and his own fandoms:
Hi Jason! Tell us a little about your title and what it is that you do at Loot Crate?
Why hello! My title is Licensing & Partnerships Specialist. I handle licensor approvals and product development for the crates, [everything] from Marvel Gear & Goods to Loot Anime to our main Loot Crate lines.  I also aid in the internal implementation of our partners' branding guidelines, and help secure new licenses.
How did you get into licensing as a career; did you study related fields, or work in other capacities before this?
I worked in licensing at my previous job, Hasbro Studios supporting the licensing and worldwide distribution of our video content across the world through different broadcasters.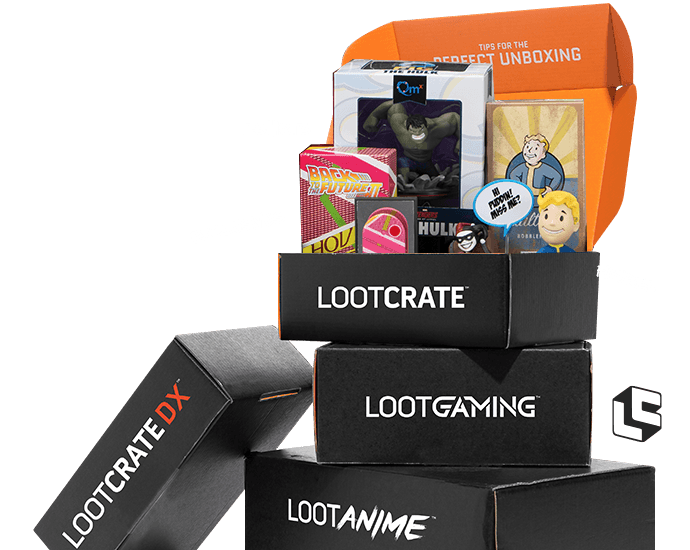 What are the biggest challenges of licensing approvals for a company like Loot Crate?
Loot Crate's turn-around timelines are very short since we are in monthly cadences [when most crates are delivered].  It's important to be organized and available, as well as maintaining and amplifying great relationships with our partners.
How does the licensing approval process usually work, say for an exclusive item that's being created for one of our crates?
The process is long and lengthy, and requires a lot of organization so I won't bore the readers with the details.  I'll just take this time to mention how lucky I am to be working so close to our talented creative teams – where all the magic begins! What up fam?!
There is so much merchandise out there for fandoms these days, and not all of it official and licensed. In your mind, what is the appeal of an official collectible or other item as opposed to others?
Licensed products have an exponentially higher perceived value!  Not only do you have a great, branded-approved product, you know it will be of high quality, lasting longevity, and higher scarcity for lasting value.  Non-licensed products typically take liberties with regard to quality, and value.  Official products are just simply COOLER!
Is there anything that you yourself collect?
I am an avid record collector.  Not just any records, but rare records from the golden age of vinyl.  I am known to get up super early to wait in line for a mass record release.
In terms of movies, tv, comics, music anything else, where are YOUR fandoms?
I'm a super fan for superheroes, animation, and music in general!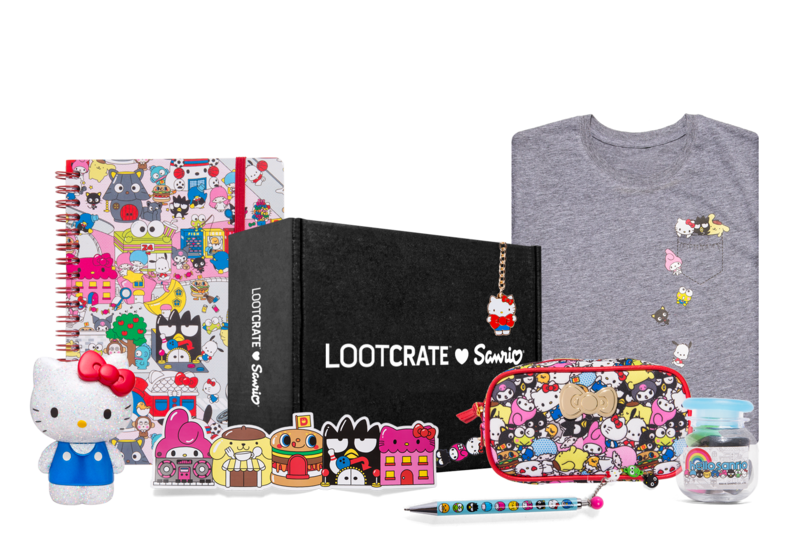 What's your favorite crate that we've done since you've been working at Loot Crate?
My favorite crate I've worked on is the Sanrio crate line.  Along with working very closely with the Sanrio and Anime teams, we've developed some amazing, exclusive product for our Looters.  Though this isn't necessarily my fandom, I'm extremely proud of the products we have created with the Sanrio partnership.
If you could design your perfect theme for any of Loot Crate's subscriptions, what would it be?
I feel music would be a great one (but you know, more creative of a name)! Think music-inspired products from movies, television, comic (I see you, Mr. Quill), etc.
Thanks for chatting with us, Jason!
Catch up with all of our staff interviews under the Loot Crate Staff tag; we'll be bringing you more intros to the team in the coming weeks!
---
---
It's the last day to sign up for our ALTER-EGO crates for June's theme. You have a few more hours, so pick up Loot Crate, Loot Wear and Loot Pets if you haven't already!