Now is perhaps one of the greatest eras of exciting, creative fan-based art and design ever, and at the forefront of singularly talented artists in this field is Joey Spiotto, aka "Jo3bot"!
Joey has been a fixture in gallery shows and artists alleys for several years now; his irresistably cute style, which recalls pop art of the 1960s as well as childrens' books that we all grew up with, has made his work extremely popular across many fandoms, from Firefly to Game of Thrones, Star Wars to Harry Potter. We were delighted to land Joey to design the latest in our Loot Crate Artist Series of exclusive figures, and we couldn't wait to talk to him about his background and his inspiration for this figure!
SPOILER ALERT: We will be discussing the franchise featured and item Joey designed in September's INVADERS crate below. And if you want a sneak peek at the item itself, you can scroll past the spoiler space below the interview! If you want to remain spoiler-free, please bookmark this page and come back once you've received your crate.
Hi Joey! Where are you from originally and where do you call home now?
I was born and raised in Southern California which is also where I still live. It's a hard place to leave.
What is your artistic background, are you self-taught or did you have any formal training?
I've been drawing for most of my life. Most kids love to draw and paint, and at some point a lot of kids outgrow that (unfortunately). I never did (thankfully). All through high school I took a lot of external art classes at various schools around Southern California. I graduated with a Bachelor's degree of Fine Arts and Illustration from Art Center College of Design in Pasadena, CA.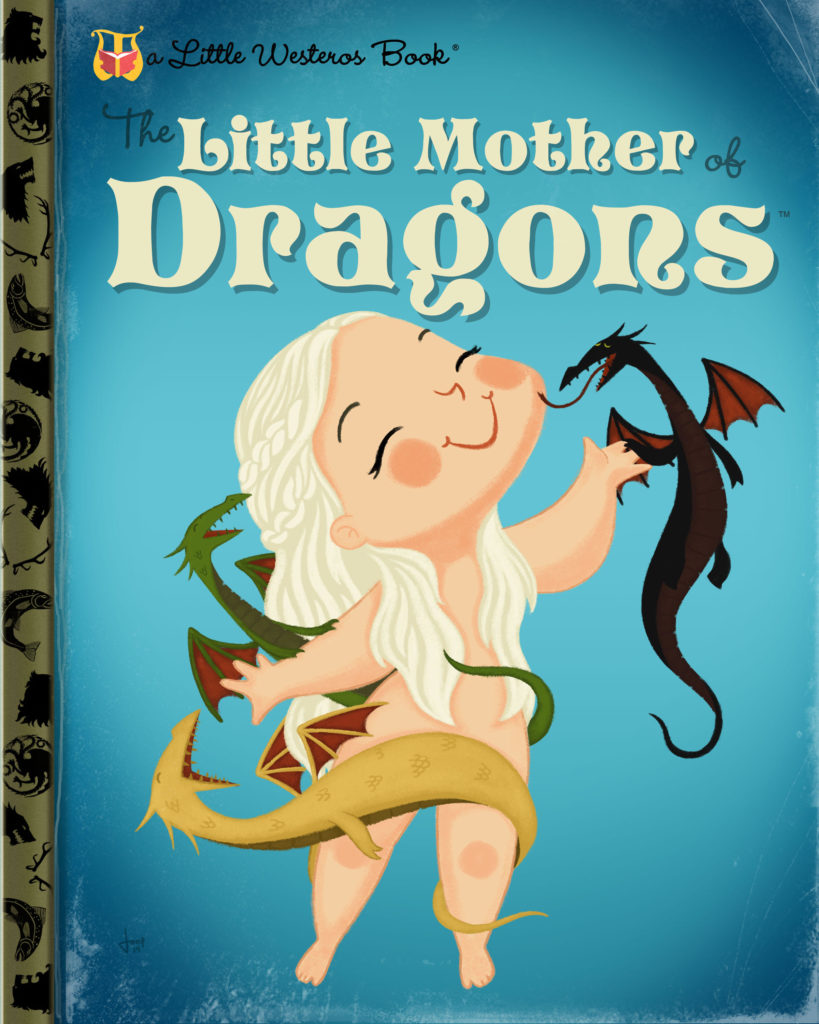 How did you arrive at your signature style? Which artists, or aspects of popular culture, would you consider your influences?
I've always been drawn to a more cartoon-inspired style of drawing. Having work previously in the film and video game industry, I've had to adapt my art style to fit the needs of whatever project I was on, but I always gravitated towards a more kid-friendly look. Most of my artwork that people would know me by were inspired by classic illustrations from the old Disney Records from the 60's, 70's, and 80's. I also am heavily inspired by the artwork of Mary Blair. Her work was and still is so unique and beautiful, I think most of my love of her work stems from my favorite Disneyland ride "It's a Small World".
What's the first piece of artwork you remember seeing that involved a fandom you loved that made you say "Hey, I want to do that for a living"?
Years ago while I was working in the video game industry, I went to an art show at the world famous Gallery 1988 in Los Angeles for the opening of "The Official Lost Art Show" where a bunch of artists and illustrators had created some incredible artwork based on one of my favorite TV shows, Lost. I had never seen anything like that before and so after leaving the games industry, I e-mailed that gallery to ask if they were interested in having me participate in any shows and they said YES! That was around 10 years ago.
What are your current fandoms? Television, movies, comics, even music… anything!
Oh boy, I have quite a few as I'm a big fan of a lot of things. If I had to pin it down to current fandoms for television I'm really loving Better Call Saul, GLOW, Rick & Morty, Star Trek Discovery, I could go on and on. I just started Disenchantment on Netflix. As a big fan of The Simpsons and Futurama I am loving what I've seen so far. As for movies, my wife and I have two very young children at home so we don't get to go out to the movies as often as we used to. The last movie I saw in theaters was The Incredibles 2. As for comics I'm currently reading DC's Injustice vs. Masters of the Universe because I'm a big He-Man fan. I'm also a huge fan of video games. I used to help make them, now I just get to enjoy them. I recently finished the new God of War which blew me away. I'm still playing my way through The Legend of Zelda: Breath of the Wild on the Switch (kids really slow down gaming time), and I'm trying to clear my calendar of work and family obligations once Red Dead Redemption II comes out in October.
This month you've designed an incredible Alien item for us! What's your favorite Alien moment? Who is your favorite character from the movies? (And if it's Ripley, give us another one because everyone loves Ripley and rightfully so! 😉 )
Thank you! I absolutely love the Alien and Aliens movies! I saw those movies at a neighbors house when I was way too young and they definitely embedded themselves into my brain at a young age. My favorite Alien moment actually comes from something that happened in real life, and not the movies at all, but is tied to those films. After the book Alien Next Door (which this figure is based off of) released, I received a wonderfully kind e-mail from H.R. Giger's wife. Giger was the artist responsible for the design of the Alien and he passed away several years ago. She mentioned that he would have absolutely loved my take on his character and she loved the book so much, she got copies for her family and I believe they carry the book in the H.R. Giger museum in Switzerland.
My favorite character from the movies is probably Bishop from Aliens. Lance Henriksen just has one of the best voices and his character is just so intriguing and well acted. I love Bishop, I was sad to see him go the way he did.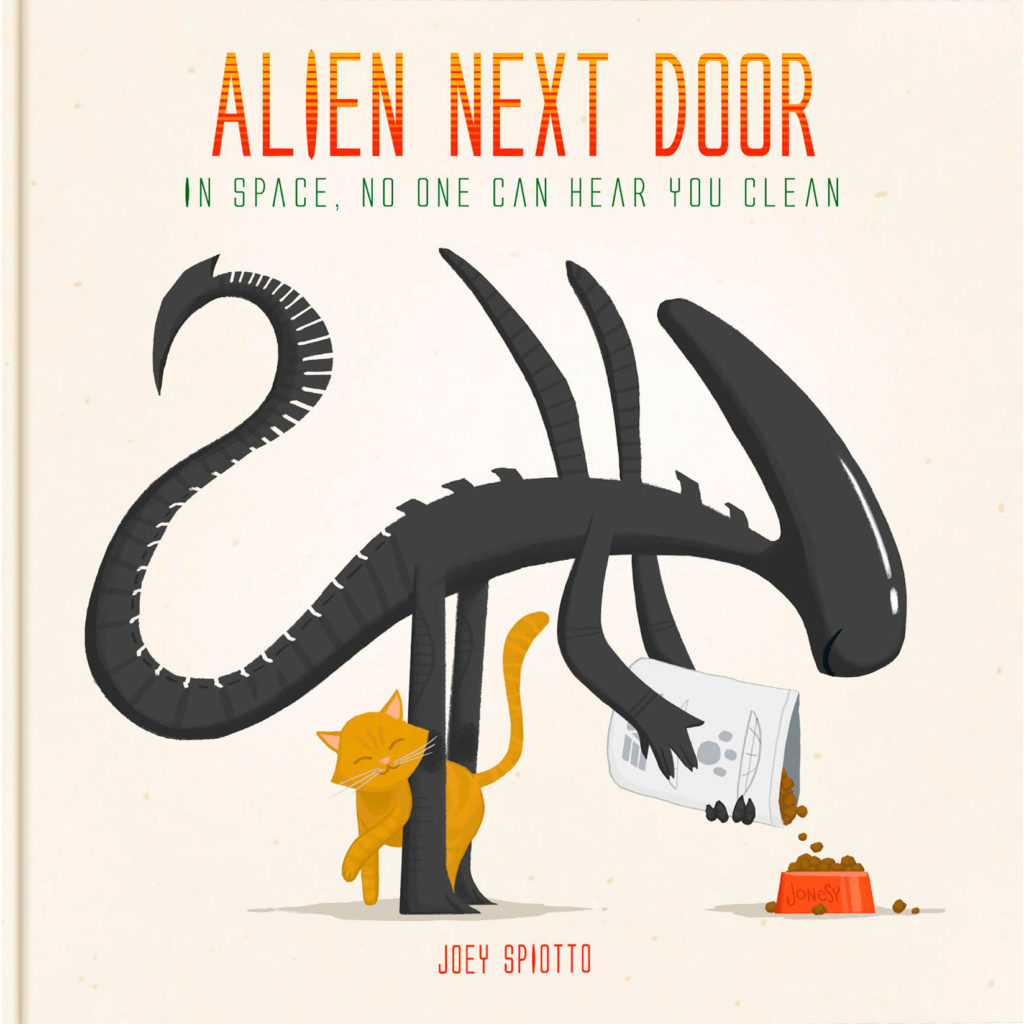 What was your favorite element of bringing this particular design to life in figure form?
This figure is based off a page from a book I created several years ago called Alien Next Door with the basic premise of "What does the Xenomorph do on it's day off?" Seeing it come to life a cool 3D figurine is so awesome, it's hard to describe. When you first start out making something, you never know if it will connect with people either on a small or large scale. The book did very well and has found a big audience and so that in itself is such a huge miracle to me, and then when Loot Crate approached me about turning one of the designs into a figure was just icing on a delicious cake. I just love everything about this figure, especially that my take on such a widely known character around the world is recognized as something special. I love the work that Loot Crate did on this figurine and I can't wait for people to get their hands on it.
The Alien xenomorph in particular is a stretch from the endearing, cute style you often employ. What other characters have been a challenge to render in that style?
Yeah, I love the challenge of making something that's normally looked at as scary and trying to make it cute and kid-friendly. I think the Predator was one of the more challenging characters to make "cute" because it's just not an easy translation to "cute" with the fangs and the mouth and the claws and all that.
Can you tell us a little about the process behind the figure? From concept to execution, how long did it take and how did it evolve?
So like i've mentioned before, this figure is based off an image from my book and I went back and forth with a few of the folks at Loot Crate about which page we should base a figure off of, and this one was the winner. So I created orthographic views (front, back, side/side) that then the modeler could base his sculpt off of. I provided the proper Pantone color swatches so that the painter could match the look in the book. The whole thing went really quick actually and next thing I know, I got a prototype figure arriving at my front porch. It all came together really fast.
Tell us one fun or quirky thing about yourself that most of your followers might not know.
I have been an extra in The X-Files, The Mighty Ducks 2 and a Weezer music video.
Do you have any words of inspiration for other artists looking to go into your field?
It is not the easiest job in the world and it can be a challenge at times, but it also is extremely rewarding and is worth all the hard days and long hours.
---
---
Before we get to the amazing pictures of Joey's figure in September's Loot Crate, make sure you're ready to grab yours before September 19th at 9pm PST!

---
---
We're proud to reveal the incredible design made just for us by Jo3bot!
SPOILER WARNING: If you don't want a spoiler yet, scroll no further!
Ready?  Okay…. presenting, "Alien Next Door" by Jo3bot, available only in September's Loot Crate!: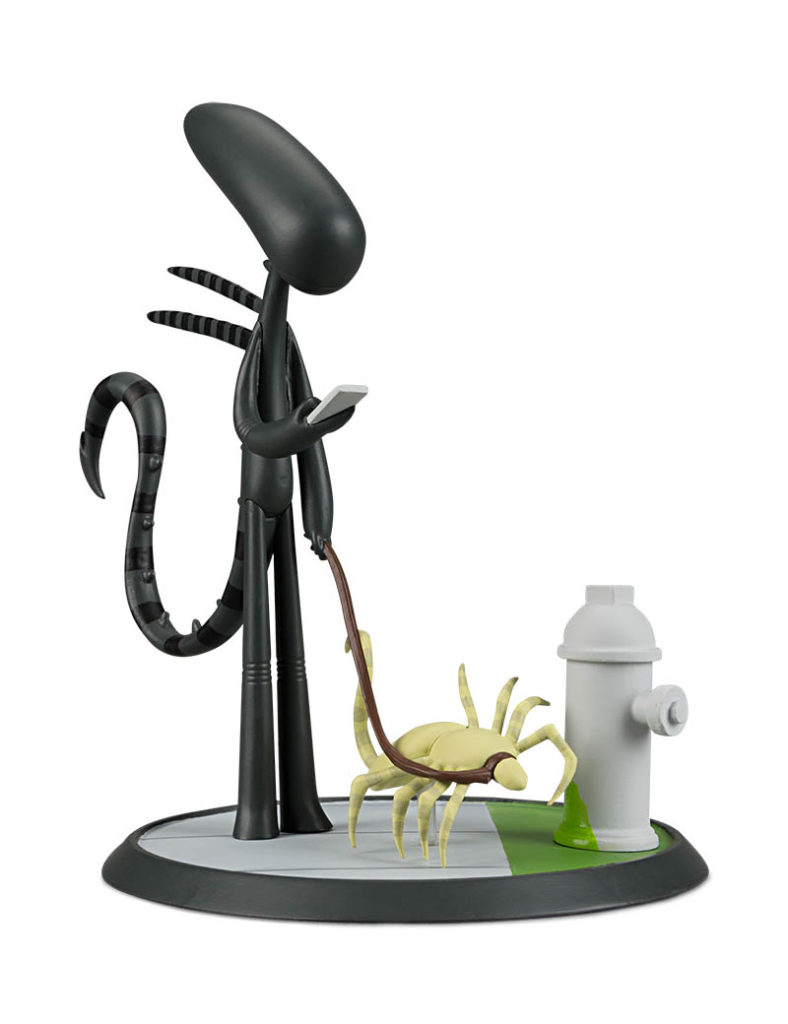 ---