Having super heroes as friends is both a blessing and a curse. A curse in that you better mind your P's and Q's around them or they'll "accidentally" snap you in half, shoot you into outer space or brainwash you into thinking you're a poodle. The upside to having super heroes as friends? Using them to help go shopping on Black Friday.
If you're in the Fantastic Four's inner circle, then you'll have no problem snagging that four-slice toaster for $11.88 at Wal-Mart before you're trampled to death. To celebrate the Marvel Gear + Goods crate themed after the O.G. of super hero teams as well as our currently running Black Friday sale, we're going to share what it's like shopping with the FF on this day of hell. Mister Fantastic, the Invisible Woman, Human Torch and the Thing bring lots of advantages when it comes to making sure you snag that overrated HD television set.
MISTER FANTASTIC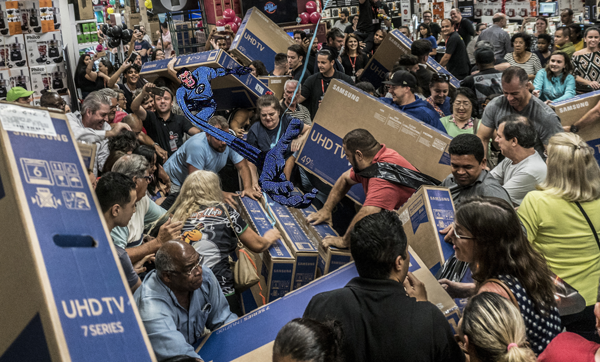 Can't get to that pile of Samsungs? Don't sweat it, homie. Mr. Fantastic has you covered. Able to reach through any crowd in his way, Reed Richards can grab any item you want out of anyone's hands and there's nothing they can do about it. Even if they tried to wrestle it from his outstretched arms, they'd get a rude awakening when he headbutts them from across the aisle.
Invisible Woman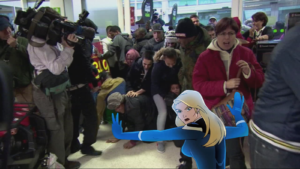 Worried about getting run over as soon as the store opens? No problem. Sue Richards can use her invisible force field to keep shoppers at bay while you hop, skip and jump down the aisles at your leisure. She won't be able to hold the shield for long, as the overwhelming anger from 1,000 people will eventually break it, but you can take the 5-10 minute head start to grab the hottest items before flipping everyone off as you stroll through the checkout counter.
Thing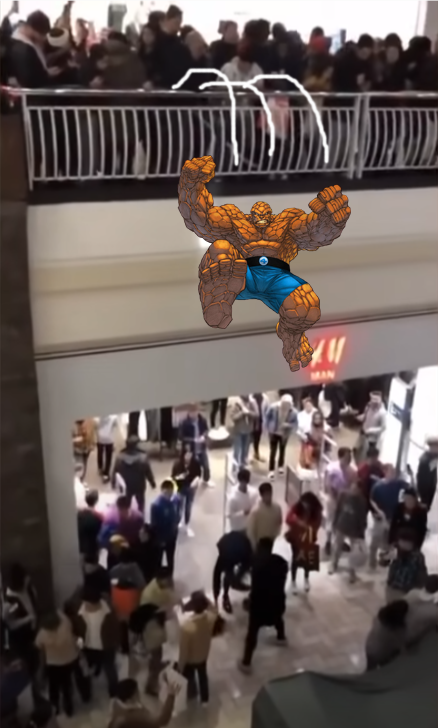 People getting froggy? Let Thing get the jump on anyone wanting to throw hands by stepping aside as he clobbers dudes looking to start a fight. Can't get to the toy aisle for the hot new LEGO set? Ben Grimm will swat those screaming adults out of your way. See a sold out item in someone's cart? Ben will take it out of their crying hands. (You'll of course Venmo them the purchase cost. You're not friends with super villains.)
Human Torch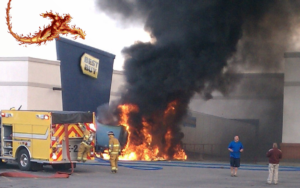 Can't get in the store because the line is too long from people lining up at 3:00am like a bunch of psychos? Fine. Then no one gets in. Johnny Storm is more than happy to Flame On! and burn those coveted Playstation 5s to the ground. If we can't get what we want, then we're ruining the day for everyone. We understand it's the season of giving, but when it comes to Black Friday the only gifts were handing out are 3rd-degree burns. You campers wanted to sleep in a tent at the store overnight, then you should have brought marshmallows for the fire.
Which super hero team do you want as backup for Black Friday? Let us know on Twitter! And don't forget to take advantage of our Black Friday sale and our new Marvel Gear + Goods crate featuring the Fantastic Four!