When Nintendo first announced Octopath Traveler during a cryptic direct I had no idea what to expect. I knew it was a Switch exclusive by Square Enix so it had to be good. As time went on we got more and more information about this game and then we even got a three hour demo that transferred the data to the full game when we got it. That might have been the best move Square Enix could have done because it got me hooked!
The video above gives a nice overview of exactly how the game is played and what you can do in the world.
I almost always start with the hunter class whenever I start an RPG but this time I decided to go with Primrose. One thing I really enjoy about this game is how dark her story is. I love when a game can take risks and doesn't follow the cookie cutter storylines. No matter who you start with you are able to play as all eight travelers and experience all their stories.
The style of the game is also breathtaking! It plays on the nostalgia with it's pixel art but plays in a somewhat 3D world. It really reminds me of one of my favorite Square Enix titles SaGa Frontier which I used to stay up until morning playing with my whole TV under a blanket while my parents thought I was asleep. It's wonderful to grow up with these games and still get to feel that nostalgia when playing newer games that offer a whole new adventure.
Square Enix celebrated the launch of the game at the Iam8bit gallery in Southern California and we got to step into the world of Octopath Traveler and visit a pixel art cemetery.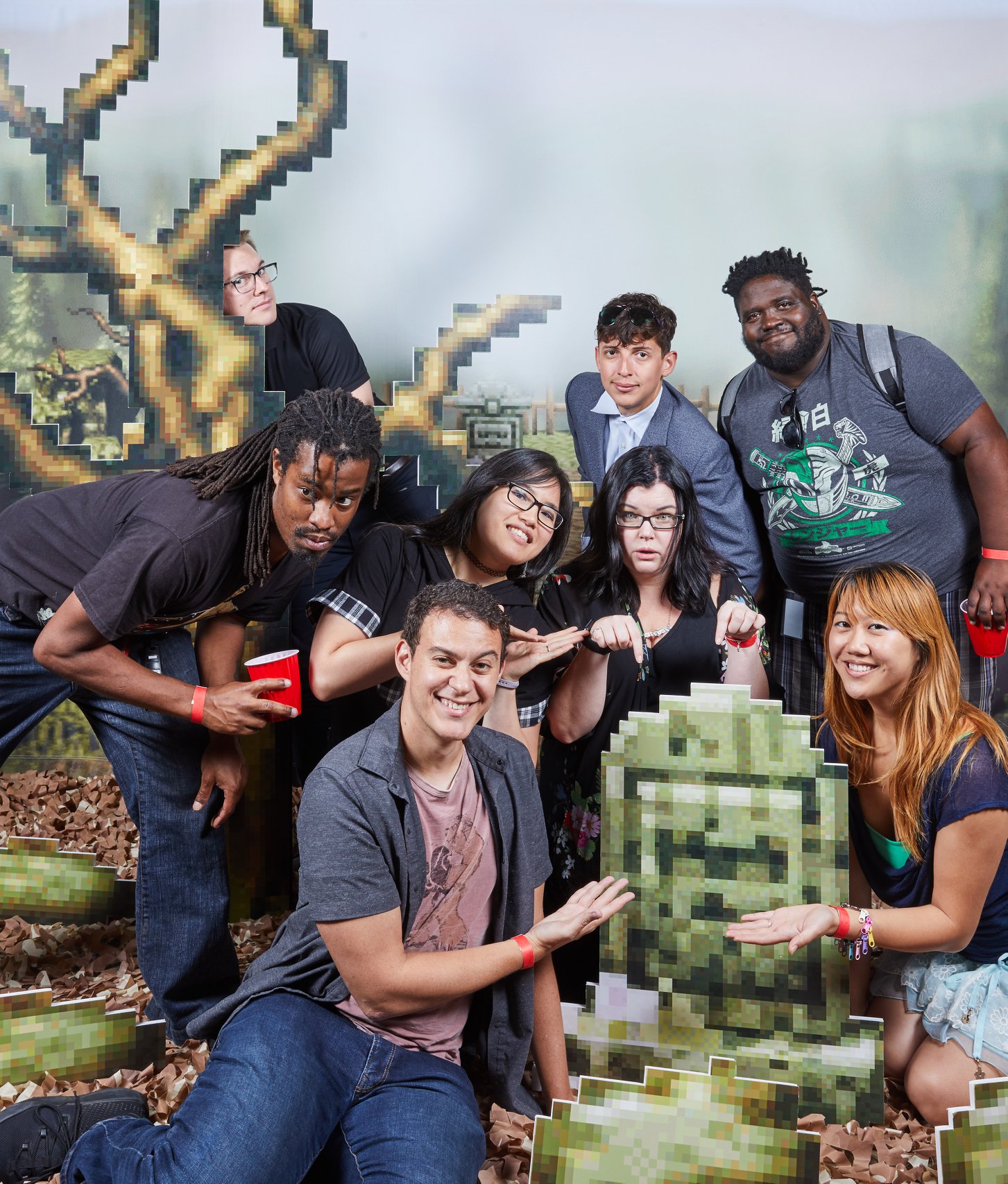 After the launch, the game took the world by storm and sold out in USA retailers and it wasn't even available on Amazon for a moment. The studio issued an apology and is bringing even more copies to the USA.
If you haven't grabbed this game yet I highly recommend finding a copy! It seems to be back on Amazon and in some stores and there is always the Nintendo eShop if you want to grab the digital download. The demo is also still available on the eShop if you want to play the first three hours of the game.
---
---