Welcome back to my blog my fellow weebs ! If you haven't heard already Loot Anime and Crunchyroll have partnered up to bring you some of the best and most exclusive anime goodies across the land! By that, I mean we are doing a Crunchyroll Crate! Exciting right? Let's dive a little deeper into the anime titles in this month's Crunchyroll Crate themed: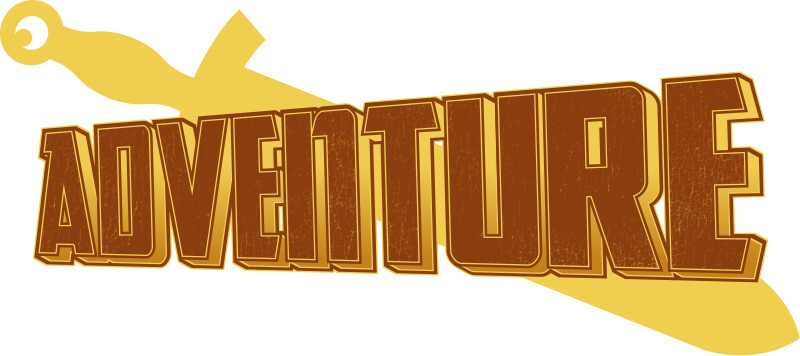 So, What is the Crunchyroll Crate???
Crunchyroll Crate is a monthly subscription crate that will include items from an incredible lineup of Crunchyroll's anime titles, including  The Hidden dungeon Only I Can Enter, Konosuba, How Not To Summon A Demon Lord, and Golden Kamuy, alongside the brand's beloved mascot Crunchyroll-Hime. And that is only the titles in this month's crate! The monthly Crunchyroll Crate is available worldwide, excluding Asia and select territories, and fans like you can even order this month's crate right now! Shipping for this month's "Adventure" Crunchyroll Crate is scheduled for early April 2021.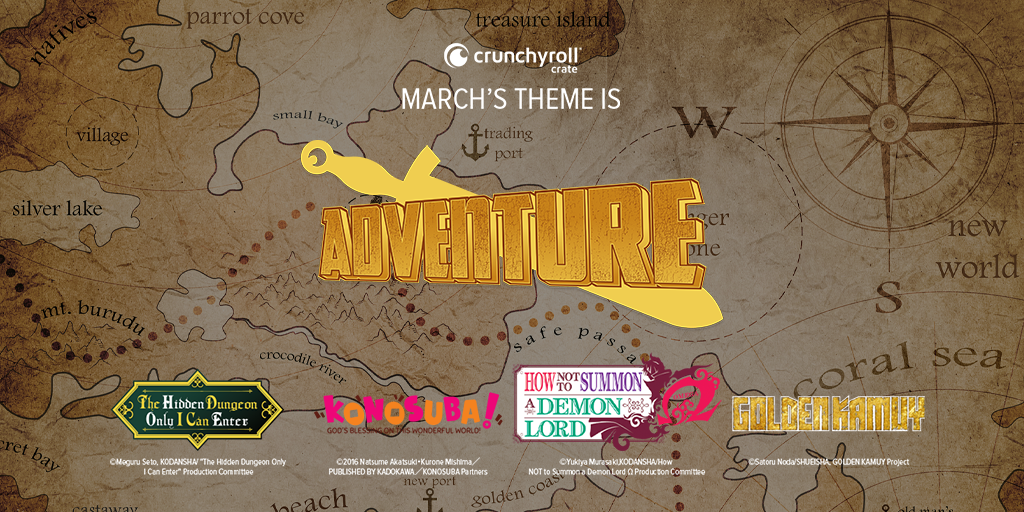 Let's take a deeper look into some of this crates anime titles! 
How Not To Summon A Demon Lord 
Takuma Sakamoto is a hikikomori gamer who is mysteriously transported to the virtual world of his favourite MMORPG, Cross Reverie, with the appearance of his own character in the game, the Demon Lord Diablo. The two young girls who summoned him, the pantherian Rem and the elf Shera, attempt to use a spell to make Takuma their servant, but due to his magic ring with the ability "Magic Reflection", the spell rebounds, and both end up with magic collars stuck on their necks, thus becoming his servants instead. With a serious case of social anxiety, Takuma decides to act like his character while interacting with others, and makes use of his high stats and vast knowledge of Cross Reverie's lore to survive in his new environment, traveling along with Rem and Shera to look for a way to remove their slave collars, while helping them with their own personal issues that led them to summon him in the first place.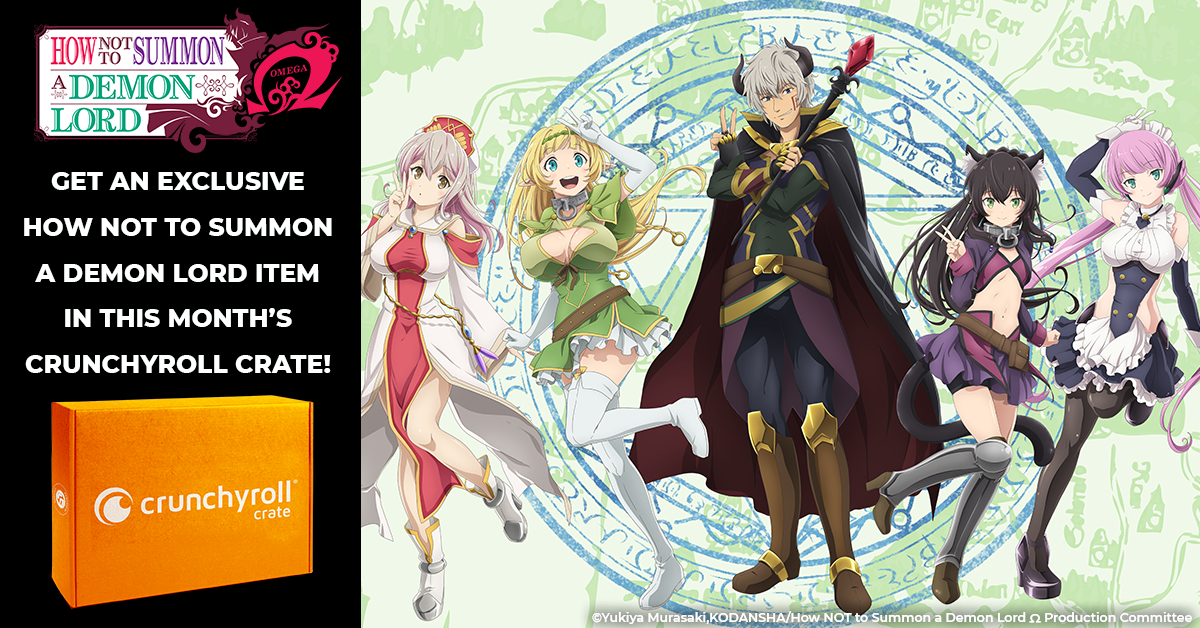 Konosuba
Following an untimely and embarrassing death, Kazuma Satō, a Japanese teenager shut-in NEET, meets a goddess named Aqua, who offers to reincarnate him in a parallel world with MMORPG elements, where he can go on adventures and battle monsters. Despite being offered a superpowered item or ability to use in this new world, Kazuma, following some provocation, chooses Aqua herself to accompany him to the town of Axel, quickly finding her absent-mindedness to be less than beneficial. With Aqua unable to return to the afterlife until the Devil King is defeated, the two form a party and recruit two other members; an explosion-obsessed magician named Megumin and a masochistic crusader named Darkness. Due to the party's dysfunctional abilities, Kazuma quickly gives up on the idea of defeating the Devil King and tries to live a comfortable lifestyle, only to find the circumstances of his daily life are forcing him and his party to encounter and battle the Devil King's generals.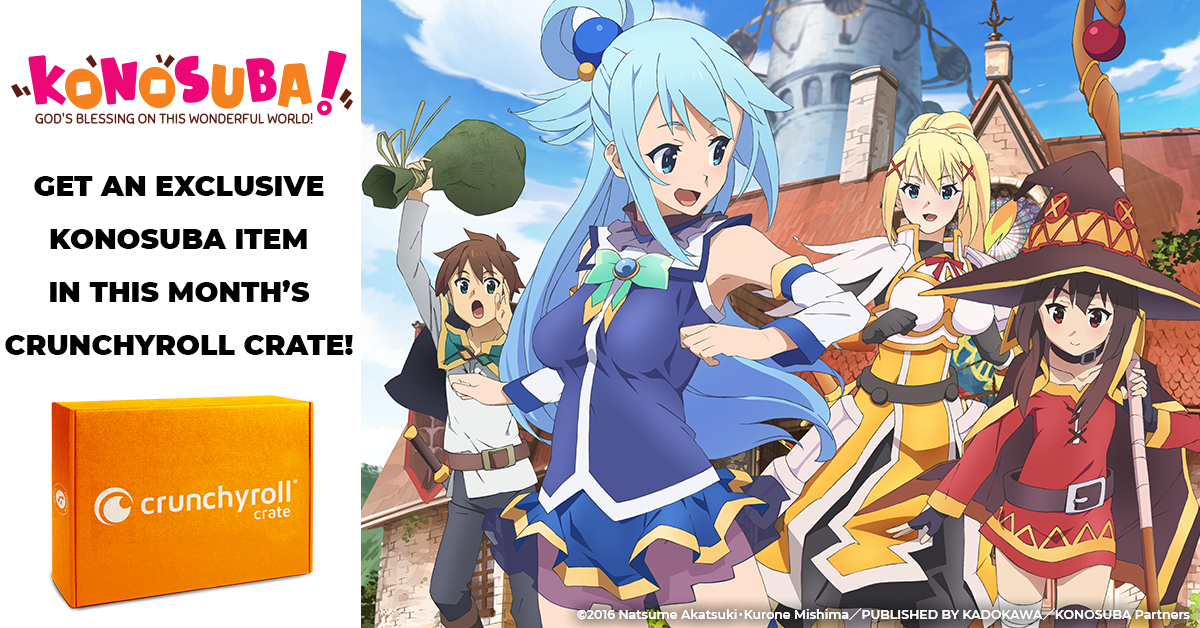 The Hidden Dungeon Only I Can Enter 
Hidden Dungeons are a place of legends where rare treasures and items are concealed. Noir, the third son of a minor noble family who acquires an exceptional skill that provides him great knowledge but gives him painful headaches, received a job offer that just got cancelled on the first day. He hears from his childhood friend Emma who studied that letting him kiss her makes the skill less stressful for him. Noir is lucky enough to find a dungeon and uncovers a legendary adventurer, Olivia Servant, who has been trapped in the labyrinth for centuries, and she gives him three powerful skills, which Noir makes use of to improve his levels and enrolls at Hero Academy to improve his ranks. On the other hand, to accumulate his Life Points, he mainly has to do "exciting things" with alluring members of the opposite sex.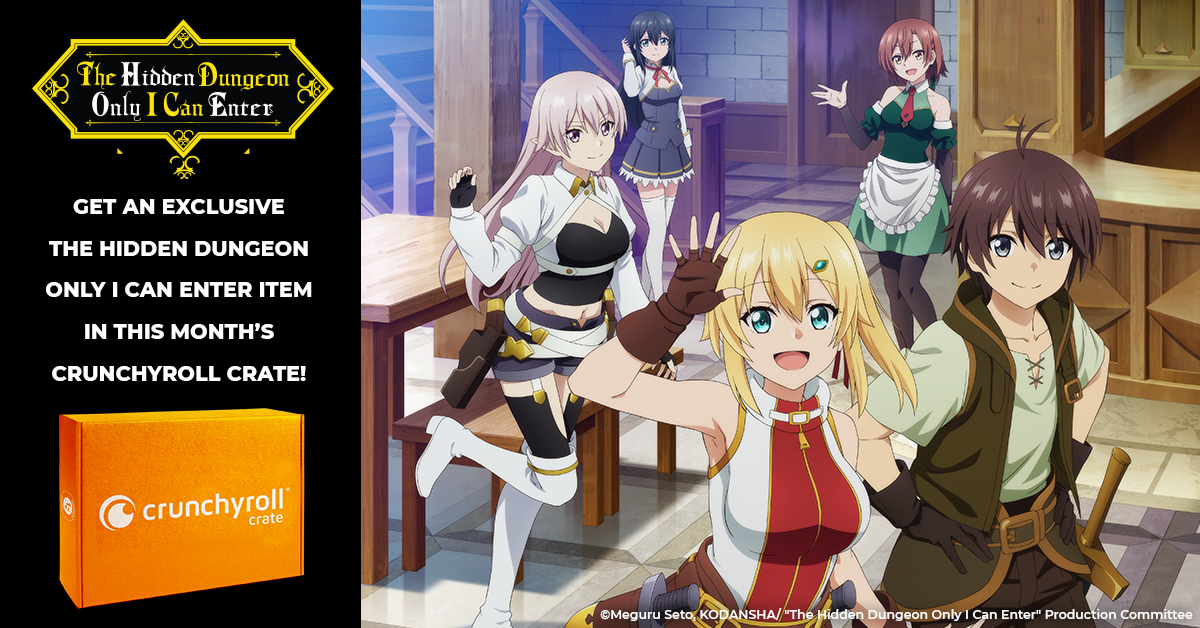 Golden Kamuy
Saichi Sugimoto, a veteran of the Battle of 203 Hill in the Russo-Japanese War, works as a miner in Hokkaido in order to provide for the widow of his dead comrade. He hears a dubious story about a hidden trove of Ainu gold, the location of which is hidden in the tattoos of a group of convicts who escaped from Abashiri Prison. When he discovers that the story is true, and that multiple other groups are in pursuit of the gold, he decides to search for it. Asirpa, a young Ainu girl, saves Sugimoto from being eaten by a bear and they partner up to search for the gold together.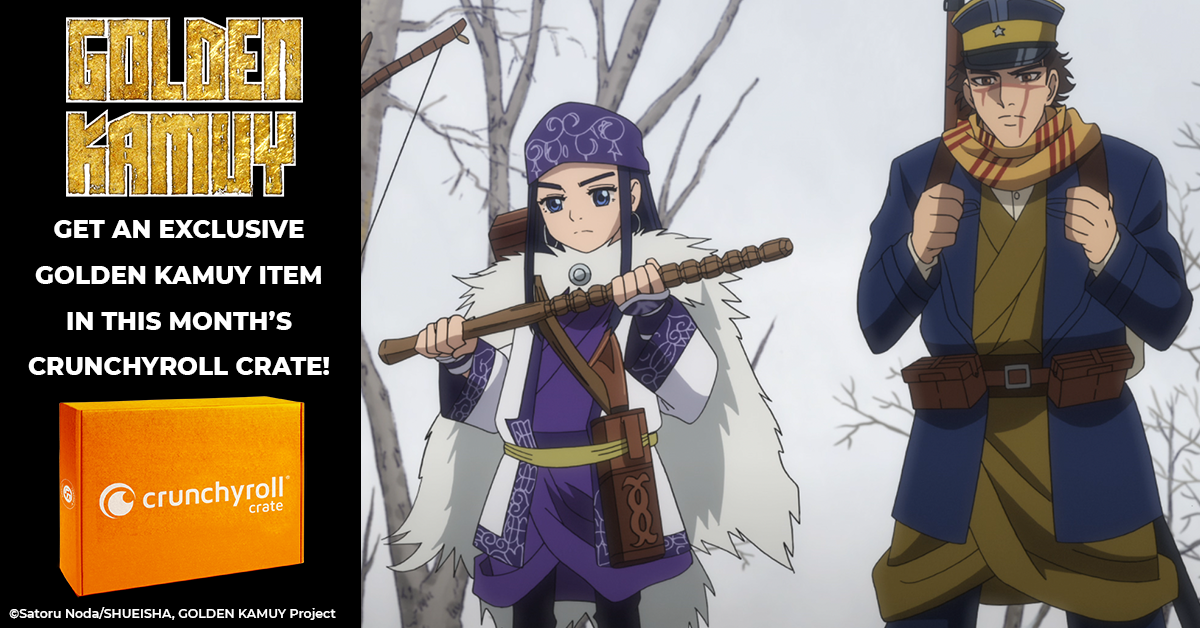 DON'T YOU JUST LOVE THIS MONTH'S CRATE?
I know I am super excited to see what you guys think about the titles in this crate. Our team here at Loot Anime is working really hard to appease you weebs because we know how important it is to the community to showcase your favorite anime. This month's crate is full of some top tier anime and we hope you guys love it just as much as we do! As always thanks so much for reading my blogs and be sure to keep up with our weekly post for more information on upcoming themes and anime related content! We <3 you all!