Welcome back to my blog! If you haven't heard already Loot Anime and Crunchyroll have partnered up to bring you some of the best and most exclusive anime goodies across the land! By that, I mean we are doing a Crunchyroll Crate! Exciting right? Let's dive a little deeper into the anime titles in this month's Crunchyroll Crate theme:

So, What is the Crunchyroll Crate???
Crunchyroll Crate is a monthly subscription crate that will include items from an incredible lineup of Crunchyroll's anime titles, including Crunchyroll series Burn The Witch, Ascendance Of A Bookworm, Dr. Stone and Re:Zero -Starting Life in Another World- alongside the brand's beloved mascot Crunchyroll-Hime. And that is only the titles in this month's crate! The monthly Crunchyroll Crate will be available worldwide, excluding Asia and select territories, and fans like you can even order the crate right now! Shipping for this month's "New Beginnings" Crunchyroll Crate is scheduled for mid January 2021.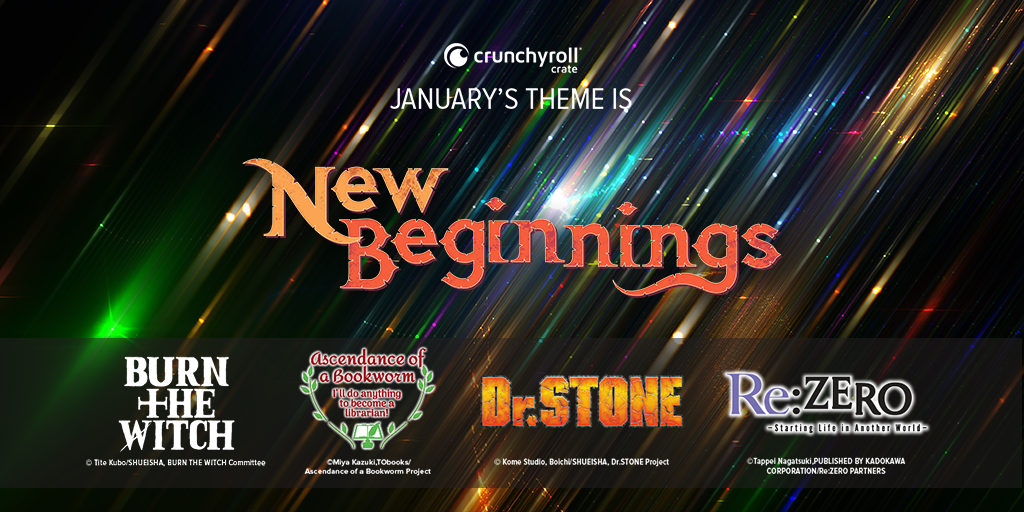 Let's take a deeper look into some of this crates anime titles! 
BURN THE WITCH
Set in the same world as Bleach, Tite Kubo's manga Burn The Witch follows two witches working for the western branch of the Soul Society. As fans followed Ichigo while he grew and time passed in his life, it was impossible not to get deeply attached to the characters and the storyline. From daring rescues, hard-won battles, losing his Soul Reaping powers and then gaining them back again and winning the final battle in the series, the entire narrative was made to be described as epic. So, it's understandable that there are high hopes for Kubo's next big work. Burn The Witch, set in "reverse" London, begins with Noel being harassed on her way to work by Balgo, a pervy boy who always asks to see her panties. Yes, his mouth-breather behavior makes us all uncomfortable, but Noel just kicks him away and enters reverse London using a magic coin and a phone booth. Soon after she arrives, it is revealed that her job as part of the Wing Bind is to protect and control the dragons that the people living in "Front London" can't see. Specifically, in the Conservation Rangers, which is the department Noel and her partner Spangle are in. The focus there is on working with domesticated dragons.
CLICK HERE TO WATCH BURN THE WITCH ON CRUNCHYROLL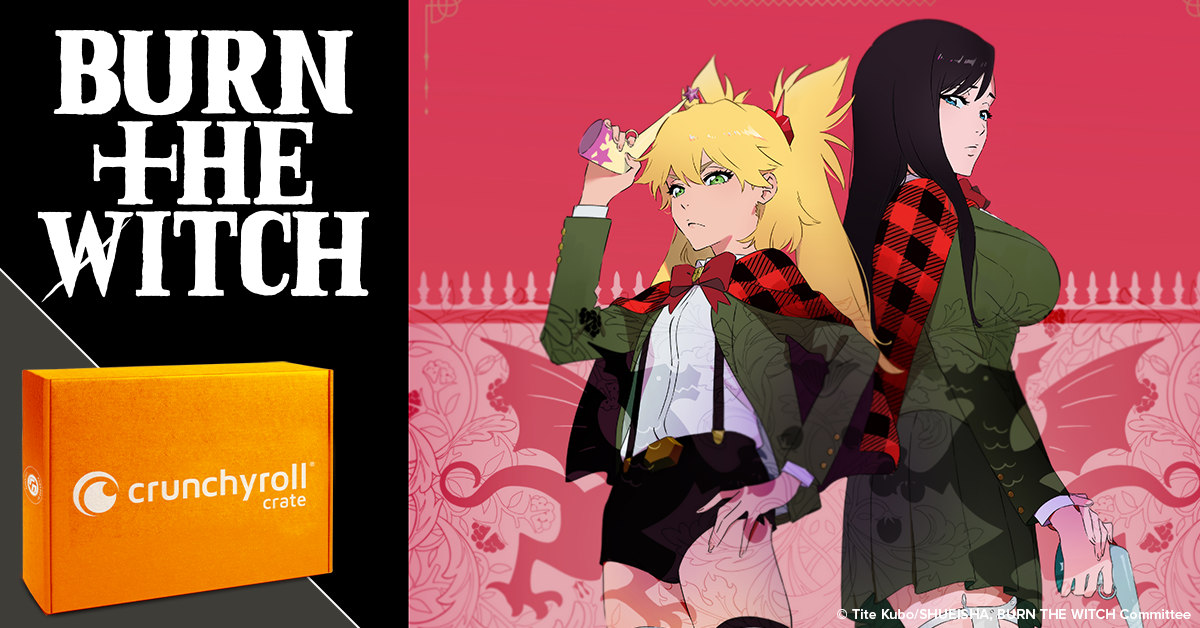 ASCENDANCE OF A BOOKWORM 
Ascendance of a Bookworm  is a Japanese fantasy light novel series written by Miya Kazuki and illustrated by Yū Shiina. It was serialized online between September 2013 and March 2017 on the user-generated novel publishing website Shosetsuka ni Naro. It was later acquired by TO Books, who has published 25 volumes since January 2015.The story follows Motosu Urano, a book-loving post-secondary student and soon-to-be librarian who ends up crushed to death beneath a pile of books during an earthquake. With her dying breath, she wishes to be reincarnated in a world where she can read books forever. Urano awakens in the body of a weak, five-year-old girl named Main in a world where books are scarce and only available to elites. Main, retaining her memories from her previous life, decides to create and print her own books so that she can read again. A manga adaptation of the first part with art by Suzuka was serialized online via Niconico Seiga website between October 2015 and July 2018. An anime television series adaptation by premiered the first part from October 3 to December 26, 2019, with the second part airing from April 5 to June 21, 2020. A two part OVA episode released on March 10, 2020. A third season has been announced.
CLICK HERE TO WATCH ASCENDANCE OF A BOOKWORM ON CRUNCHYROLL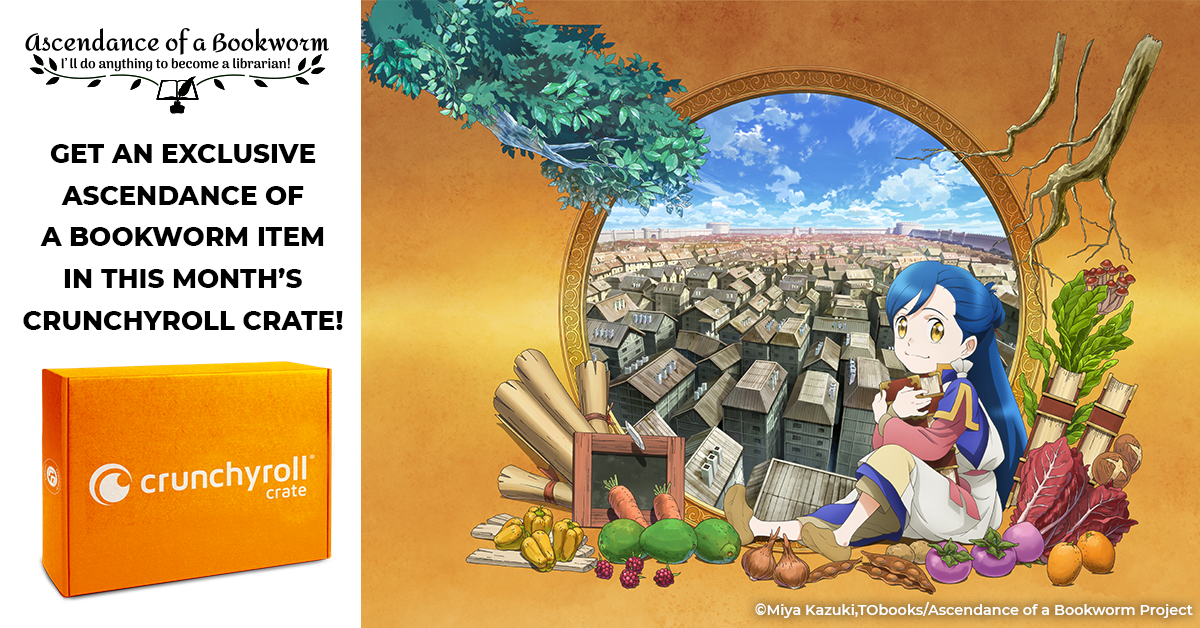 DR. STONE
Dr. Stone is a Japanese manga series written by Riichiro Inagaki and illustrated by the South Korean artist Boichi. It has been serialized in Weekly Shonen Jump since March 2017, with the individual chapters collected and published by Shueisha into eighteen tankobon volumes as of November 2020. After five years of harboring unspoken feelings, high-schooler Taiju Ooki is finally ready to confess his love to Yuzuriha Ogawa. Just when Taiju begins his confession however, a blinding green light strikes the Earth and petrifies mankind around the world—turning every single human into stone. Several millennia later, Taiju awakens to find the modern world completely nonexistent, as nature has flourished in the years humanity stood still. Among a stone world of statues, Taiju encounters one other living human: his science-loving friend Senkuu, who has been active for a few months. Taiju learns that Senkuu has developed a grand scheme—to launch the complete revival of civilization with science. Taiju's brawn and Senkuu's brains combine to forge a formidable partnership, and they soon uncover a method to revive those petrified. However, Senkuu's master plan is threatened when his ideologies are challenged by those who awaken. All the while, the reason for mankind's petrification remains unknown.
CLICK HERE TO WATCH DR. STONE ON CRUNCHYROLL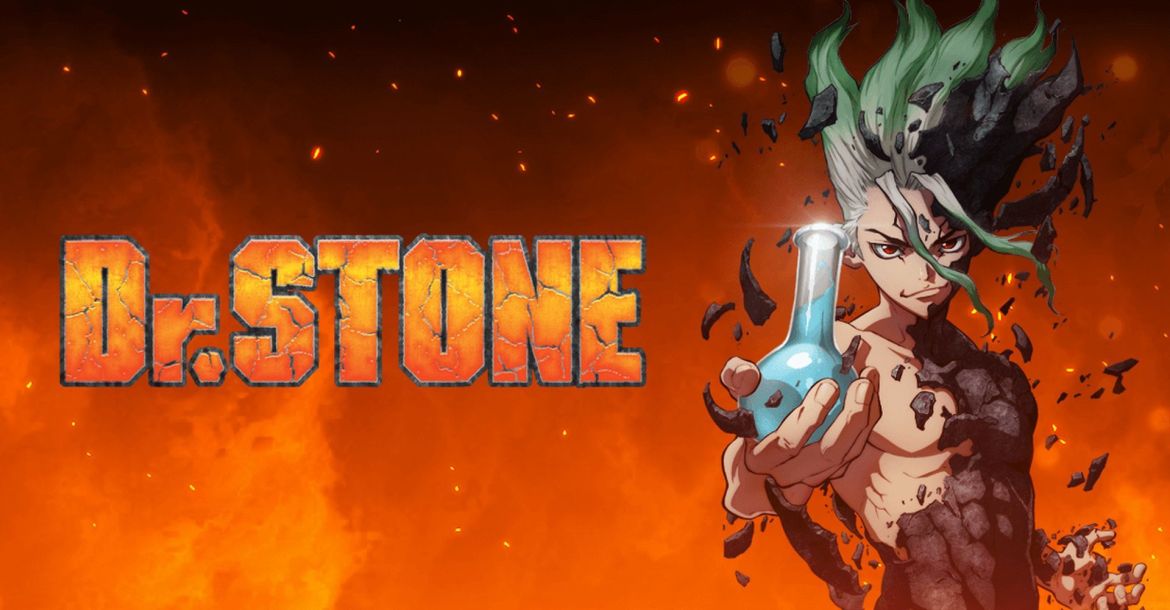 RE: ZERO -STARTING LIFE IN ANOTHER WORLD-
Re:Starting Life From Zero in a Different World") is a Japanese light nove series written by Tappei Nagatsuki and illustrated by Shin'ichirō Ōtsuka. The story centres on Subaru Natsuki, a hikikomori who suddenly finds himself transported to another world on his way home from the convenience store. The series was initially serialized on the website Shosetsuka ni Naro  from 2012 onwards. Twenty-one light novels, as well as four side story volumes and five short story collections have been published by Media Factory under their MF Bunko J imprint. Modern day teenage gamer, Natsuki Subaru, is thrust into a mysterious fantasy RPG styled world on his way home from a convenience store. As he searches for the heroine who he assumes summoned him he crosses paths with a silver haired half elf girl. She helps him, he returns the favor by helping her persue a stolen item of hers that leads to their untimely demises. . . Until Subaru wakes up again realizing he has the power to "Return by Death". This new discovery as well as his determination to help the half elf, opens his world to an unexpected turn of extremely unfortunate events.
CLICK HERE TO WATCH RE: ZERO ON CRUNCHYROLL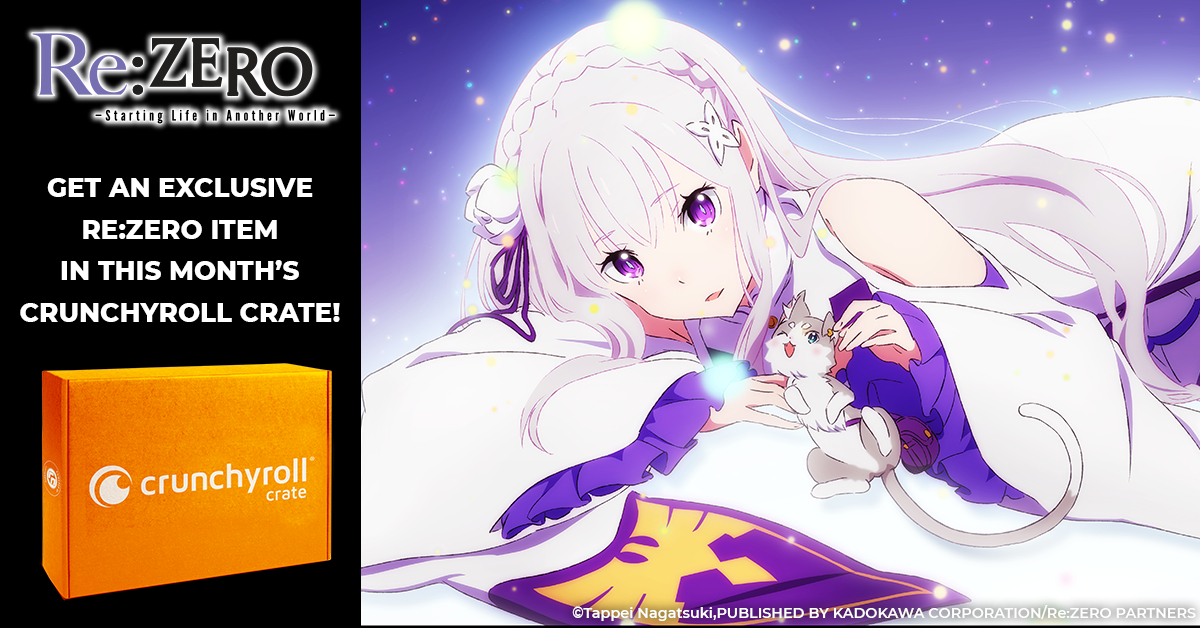 So what do you think? We did pretty good, huh? Our team here at Loot Anime is working really hard to appease you weebs because we know how important it is to the community to showcase your favorite anime. This month's crate is full of some top tier anime and we hope you guys love it just as much as we do! As always thanks so much for reading my blogs and be sure to keep up with our weekly post for more information on upcoming themes and anime related content! We <3 you all!