Love is in the air everyone!<3Welcome back to my blog! If you haven't heard already Loot Crate and Crunchyroll have partnered up to bring you some of the best and most exclusive anime goodies across the land! By that, I mean we are doing a Crunchyroll Crate! Exciting right? Let's dive a little deeper into the anime titles in this month's Crunchyroll Crate themed:

So, What is the Crunchyroll Crate???
Crunchyroll Crate is a monthly subscription crate that will include items from an incredible lineup of Crunchyroll's anime titles, including the upcoming Crunchyroll series Recovery of an MMO Junkie, alongside fan-favorites like Science Fell in Love, So I Tried to Prove It, My Next Life as a Villainess: All Routes Lead to Doom! and Rent-a-Girlfriend alongside the brand's beloved mascot Crunchyroll-Hime. And that is only the titles in this month's crate! The monthly Crunchyroll Crate will be available worldwide, excluding Asia and select territories, and fans like you can even pre-order the crate right now! Shipping for this month's Crunchyroll Crate is scheduled for mid December 2020.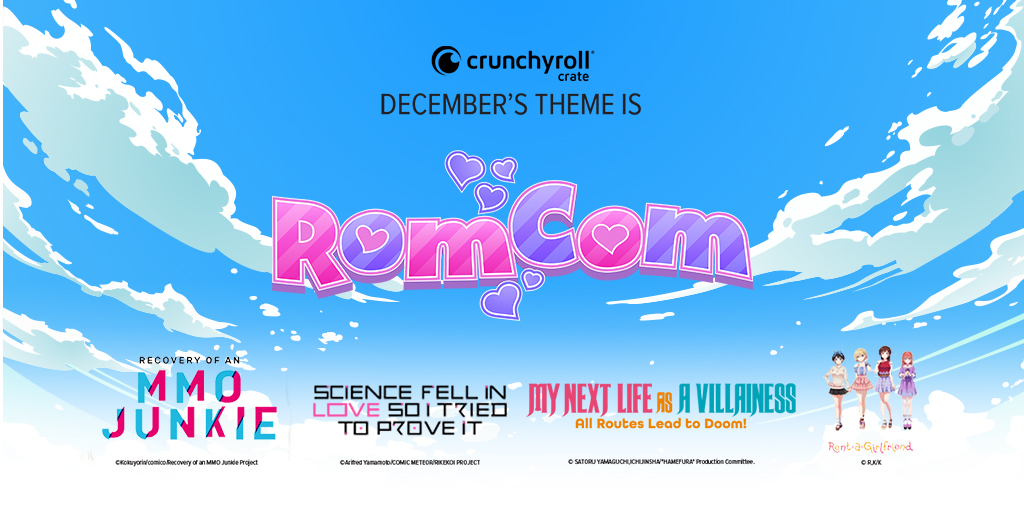 Let's take a deeper look into some of this crates anime titles! 
Recovery Of An MMO Junkie! 
Morioka Moriko is 30, single, and a NEET (Not in Education, Employment or Training). She has dropped out of the real world. Searching for a safe place, the place she ended up… is the online world!! "This world is crap."
Morioka Moriko has become a complete NEET and in search for a more fulfilling life, she ends up travelling to the online world. The place she ended up was an online game. In the world of this online game, Moriko starts a new life as a refreshing, handsome, young man with silky hair named Hayashi. However, she's an obvious noob and ends up dying numerous times when a lovely girl named "Lily" lends her a helping hand.
"She's an angel!"After meeting Lily, she gains a trusted ally and her online gaming life becomes rather fulfilling. Meanwhile IRL, she ends up having a shocking encounter with a mysterious blonde-haired, blue-eyed, handsome, elite salaryman named Sakurai Yuta. After meeting him, the real world starts to change and starts affecting her online world as well?! What will become of Moriko's fulfilling online life?!
In the search for true fulfillment…You should log into this world where online and reality intersect! -Crunchyroll
CLICK HERE TO WATCH RECOVERY OF AN MMO JUNKIE ON CRUNCHYROLL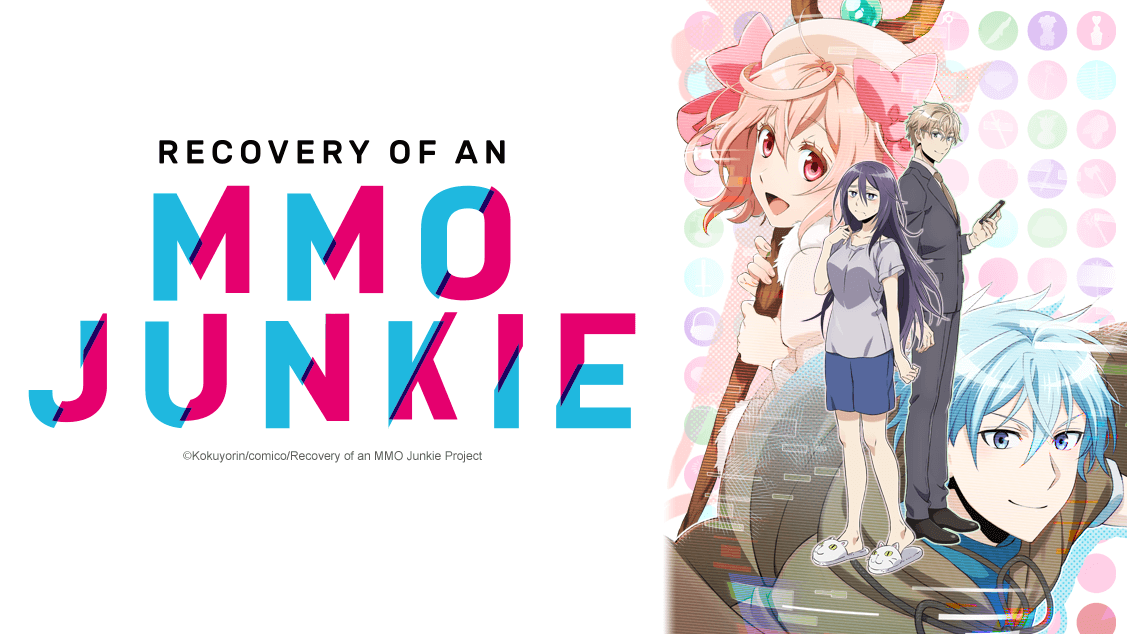 Science Fell In Love, So I Tried To Prove It!
What happens when a science-inclined girl and boy who are deeply passionate about research fall in love?
An intelligent woman named Himuro Ayame who is a science graduate student at Saitama University happens to ask fellow science graduate student Yukimura Shinya out.Of course, there's no logical reason for this love! But as a science and engineering major, not being able to logically prove love would mean that those feelings aren't real, and they'd fail as a science student. With that in mind, the two drag everyone else in the lab into trying various experiments to prove love actually exists.Dating experiments, the pursuit of a componential explanation for "love", measuring heart rate, and defining mood value…There are plenty of laughs and heart-racing moments in this scientific romantic comedy where these loveable and unique science students try to prove that love logically exists! -Crunchyroll
CLICK HERE TO WATCH SCIENCE FELL IN LOVE, SO I TRIED TO PROVE IT ON CRUNCHYROLL!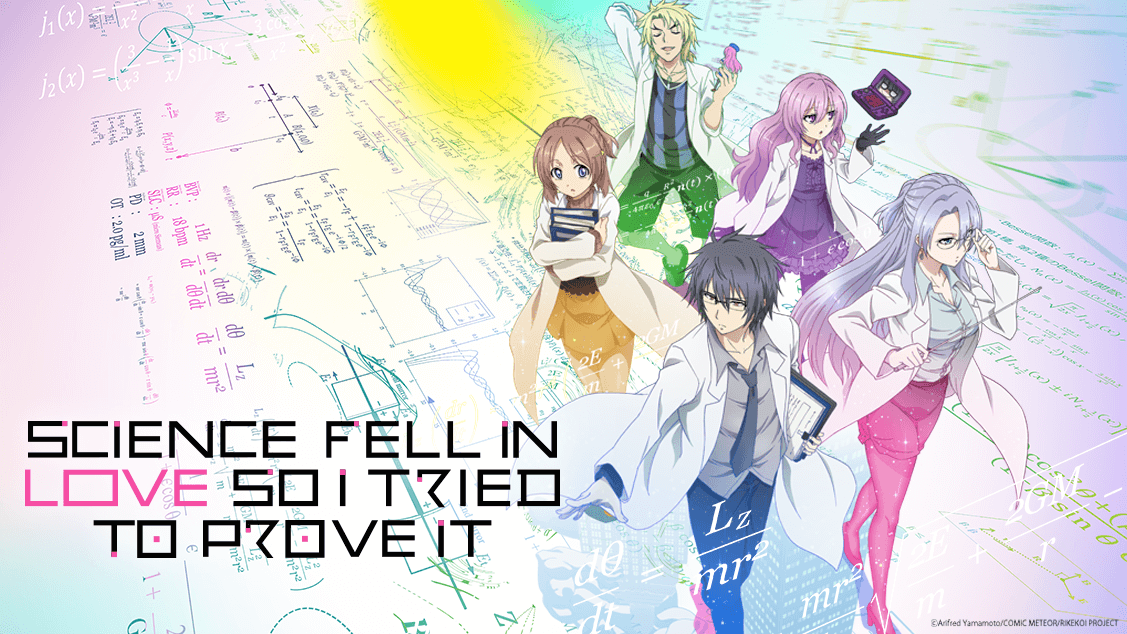 My Next Life as a Villainess: All Routes Lead to Doom!
After hitting her head at age eight, Katarina Claes, only daughter of the prestigious Claes family, suddenly awakens to her memories of her past life – as an ordinary Japanese schoolgirl. The most shocking thing about this revival isn't so much that it happened – it's that according to her memories, her new life is as the villainess of the otome game she was playing before she died, and if she doesn't do something quickly, Katarina is fated for a terrible, catastrophic end! With this in mind, Katarina begins coming up with plans to avert her doom(s), figuring out ways to survive swordfights, exile, and other horrors. But by just being her past self, Katarina's slowly changing the game. Can a villainess really become the heroine? -Crunchyroll
CLICK HERE TO WATCH MY NEXT LIFE AS A VILLAINESS: ALL ROUTES LEAD TO DOOM! ON CRUNCHYROLL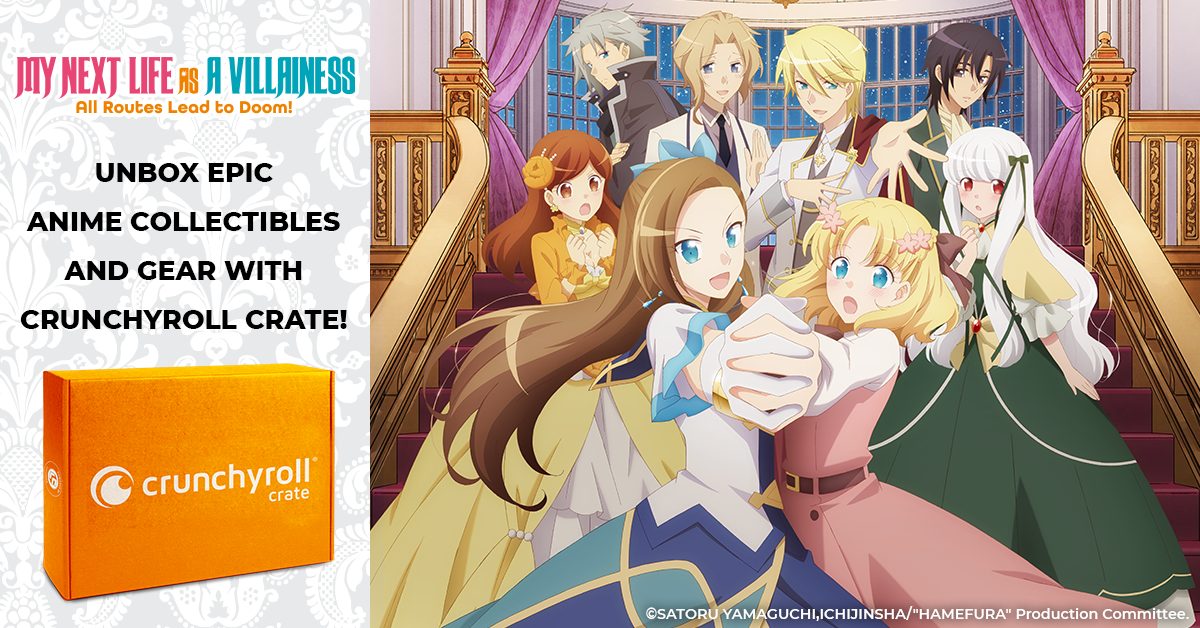 Rent-A-Girlfriend
In Japan, the lonely have a new way out — online services that rent out dads, children, even girlfriends. When Kazuya's true love dumps him, he's just desperate enough to try it, and he's shocked at how cute and sweet his rental girlfriend turns out to be. But she wants to keep their "relationship" a secret, and there's a complication, she goes to his university, their grandmothers are in the same home, and they live next door to each other. Then Kazuya finds out she's not nearly as nice in "real life." -Crunchyroll
CLICK HERE TO WATCH RENT-A-GIRLFRIEND ON CRUNCHYROLL!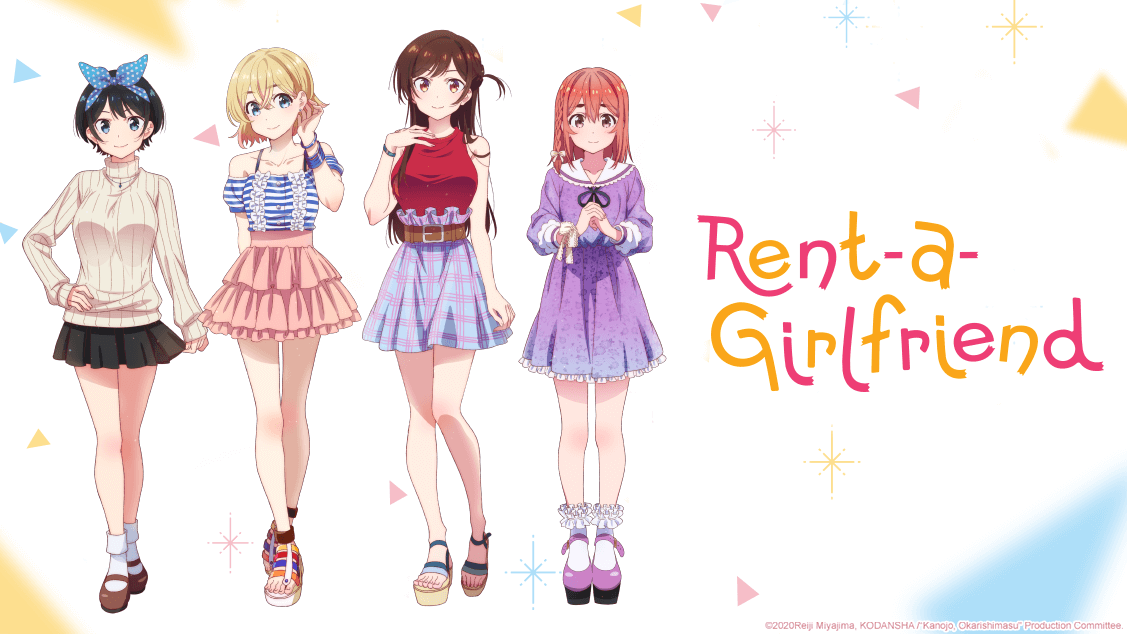 As an intense shoujo, josei and harem fan I can tell you that I have watched all of these series and love all of them. Although, I'd have to say my personal favorite has got to be Rent-A-Girlfriend. We would love to know which of these titles is your personal favorite! You can let us know on Loot Anime's TWITTER! As always thanks so much everyone for reading my blogs and make sure to stay tuned every week for more anime and Crunchyroll related content! Have a super amazing day! <3