Good day my beautiful anime lovers! Recently, there has been a lot of buzz (especially on our social channels) regarding Crunchyroll's new anime, So I'm A Spider, So What? The Winter 2021 season brought us almost 40 new anime series to choose from and among those were the requisite isekai series, of course, including this beauty. Today I want to take a step into this world and truly enlighten myself on what it might actually feel like to be a spider! So let's go!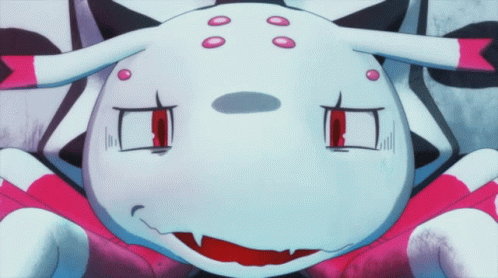 Okay, so just a side note, this anime only has two episodes out as of the time I am writing this so there is not too much to actually go off of. BUT it was originally based on a light novel written by Okina Baba and illustrated by Tsukasa Kiryu AND a manga series published by Shosetsuka ni Naro. Let me give you a brief rundown of this anime:
The story is about Kumoko (the spider) and her classmates reincarnating into another world with gamelike features. The main story focuses on Kumoko and the side stories focus on her classmates and world building (they are not necessary to be read but will be referenced later). The strong points about the story is how gradually it builds up the world, the world's systems and how continuous it is. If you are into action anime, this show may be good for you. Throughout the show, Kumoko faces many opponents in attempt to stay alive. I also like that the plot that will gradually be revealed as the story can't go on being just about Kumoko getting exponentially stronger and I like how it ties in with the rest of the storie's characters. Characters are what makes or break a story in my opinion and this story is no exception. Kumoko being the main character physical and mental growth is clearly seen throughout the series while keeping her character quirks. Her reactions to the things that happen to her are very enjoyable and is one of the highlights of the series.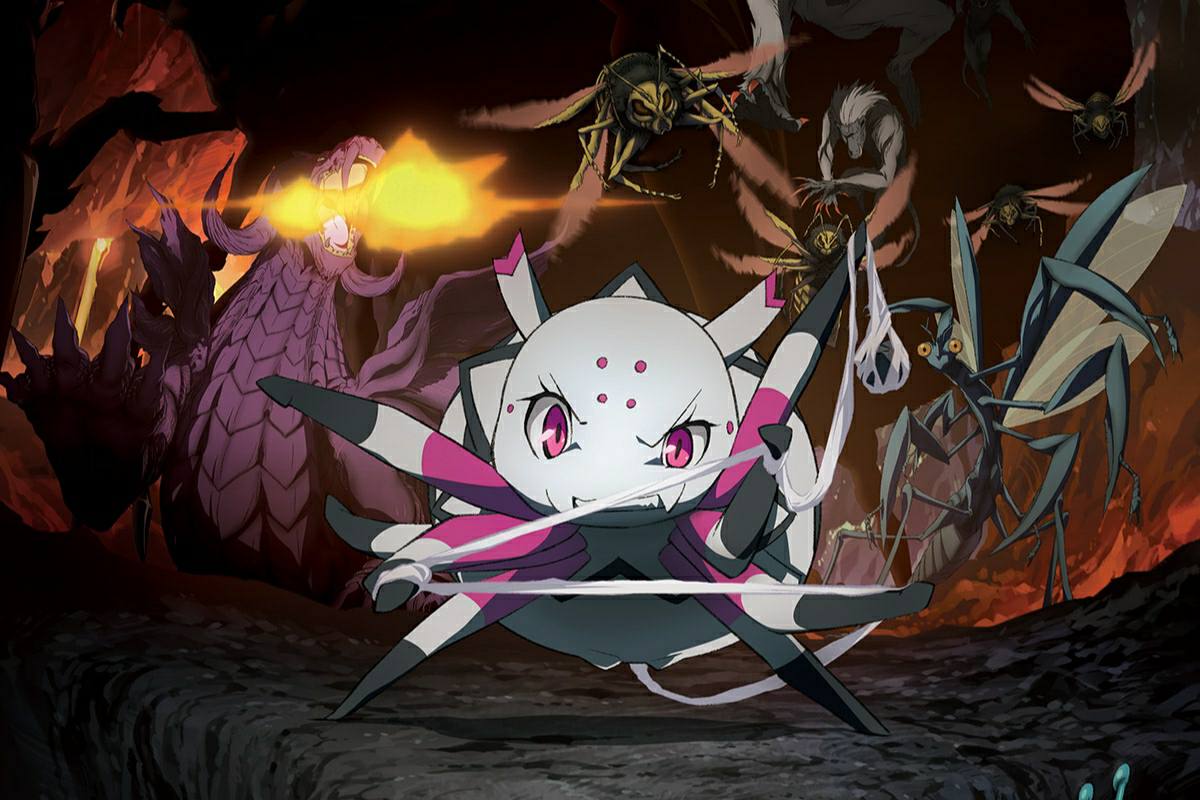 If you read the synopsis and thought, "This story is about fighting against monsters in an underground dungeon," then I guess I can't blame you. That was more or less my initial guess as well. While I thought that the events would eventually advance further, I believed that at least the genres, themes, and narrative structure would remain at least somewhat loyal to the idea of a conventional battle gauntlet survival struggle. Then I actually started reading further and quickly found myself wondering "What even is this?"
If you have been lucky enough to watch the first two episodes of the show, you may have also thought "Does this character ever shut up?" There is TONS of dialogue in this show and you have to be a level:expert weeb in order to read the subtitles fast enough. Props to the voice actor, Aoi Yuuki, for being able to speak faster than the human eye can read.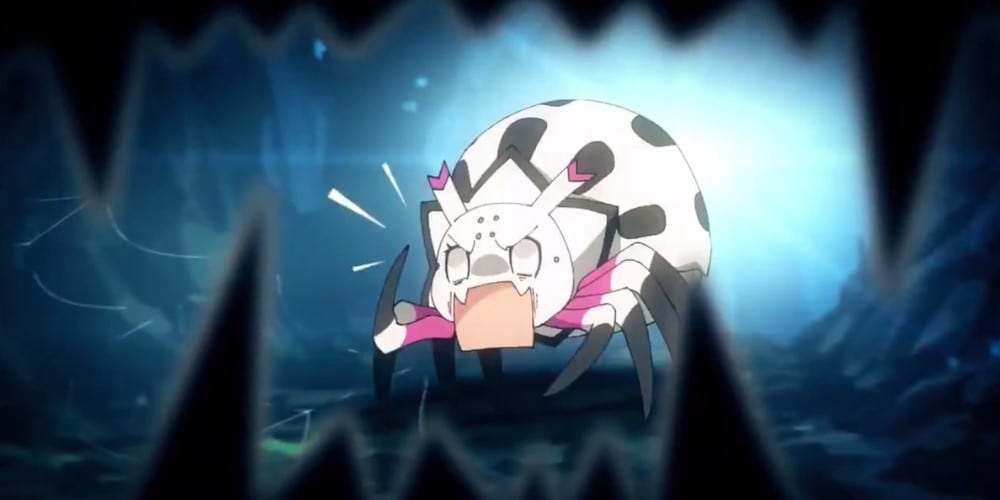 That's it for my brief overview of So I'm A Spider, So What? I hope that this has made you want to check out the show! I promise you it's good and you will fall in love with the characters and I say that only after two episodes! As always, thanks so much for reading my blog and be sure to click on my face below for more Loot Anime and Crunchyroll related content! You are all so amazing! Have a great day!
Check out So I'm A Spider, So What? On Crunchyroll here: CLICK HERE!