He was no David Hasselhoff, but to me (and Peter Quill) he was way cooler than that; Mary Poppins cool, to be exact. So for this DIY project I thought we should pay tribute to one of my favorite freakin' Guardians of the Galaxy, Yondu Udonta!
I was surfing through Pinterest one day and came across a Guardians of the Galaxy Vol. 2 movie poster with Yondu on it. Suddenly all the lightbulbs went on in my head and it became my prime inspiration for this project. The red outline instantly reminded me of neon lights and I decided to try making my own live version. But enough of me rambling, let's make this Yondu neon sign, y'all!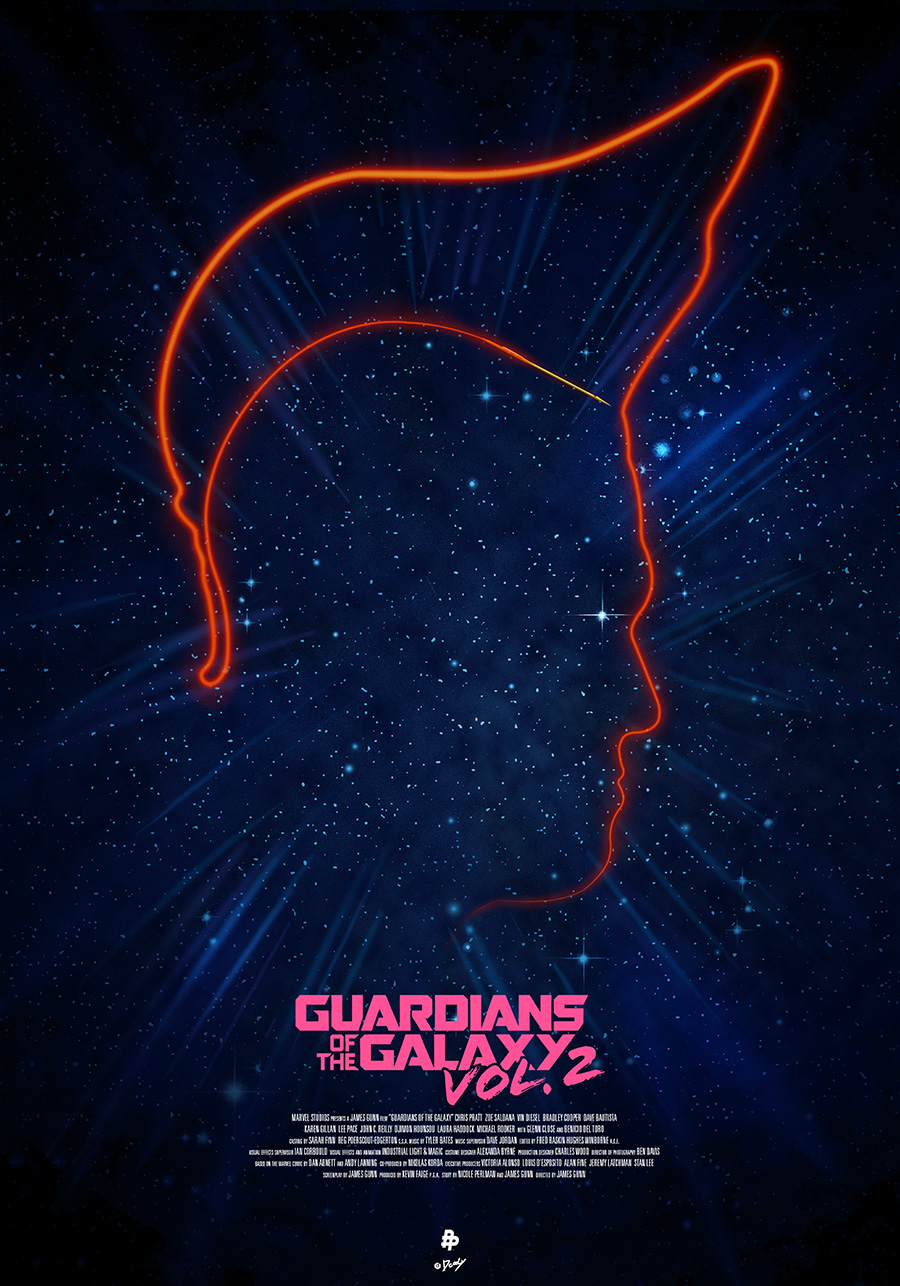 (Marvel)
What you'll need:
A 17 x 24 thin piece of plywood
9 ft red EL wire (I bought mine on Amazon)
Black paint and your preferred colorful paints
E600 glue or any other strong adhesive
Gold arrow
Power drill
Sponges
Tape
Directions:
If you're a novice at drawing like me, you'll probably want to trace Yondu's outline. Thankfully you can download this file and print it onto an 11 x 17 piece of paper (you're welcome 😉). With a pencil, shade in the area you want to trace. Once done, place the front side of the paper towards the center and tape down to the board. Trace the outline.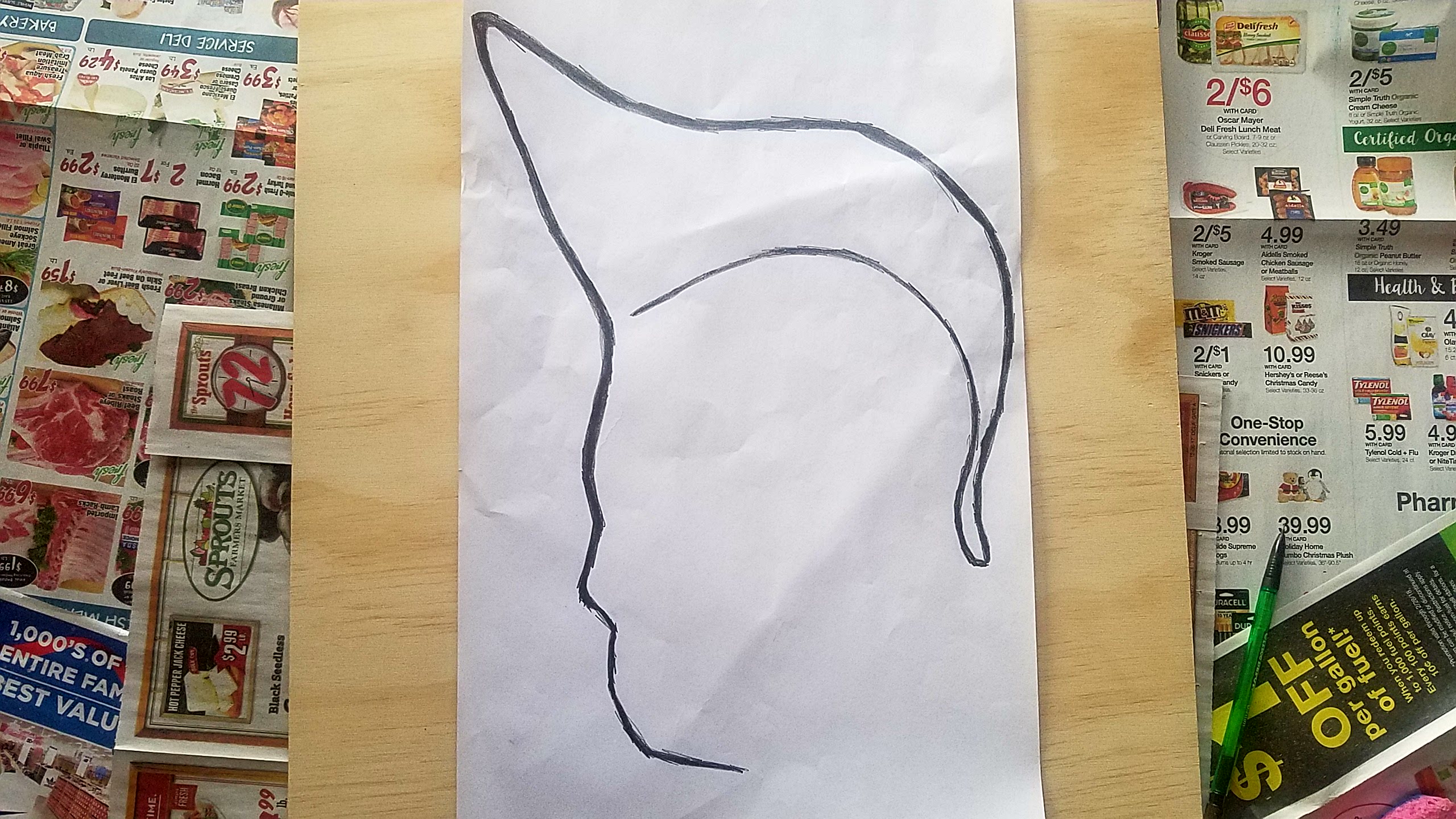 2. Draw exes for the entrance and exit points for the EL wire. Drill holes that are big enough for the EL wire to go through. Keep in mind that the holes may shrink once you paint and be sure to follow your drill's safety instructions!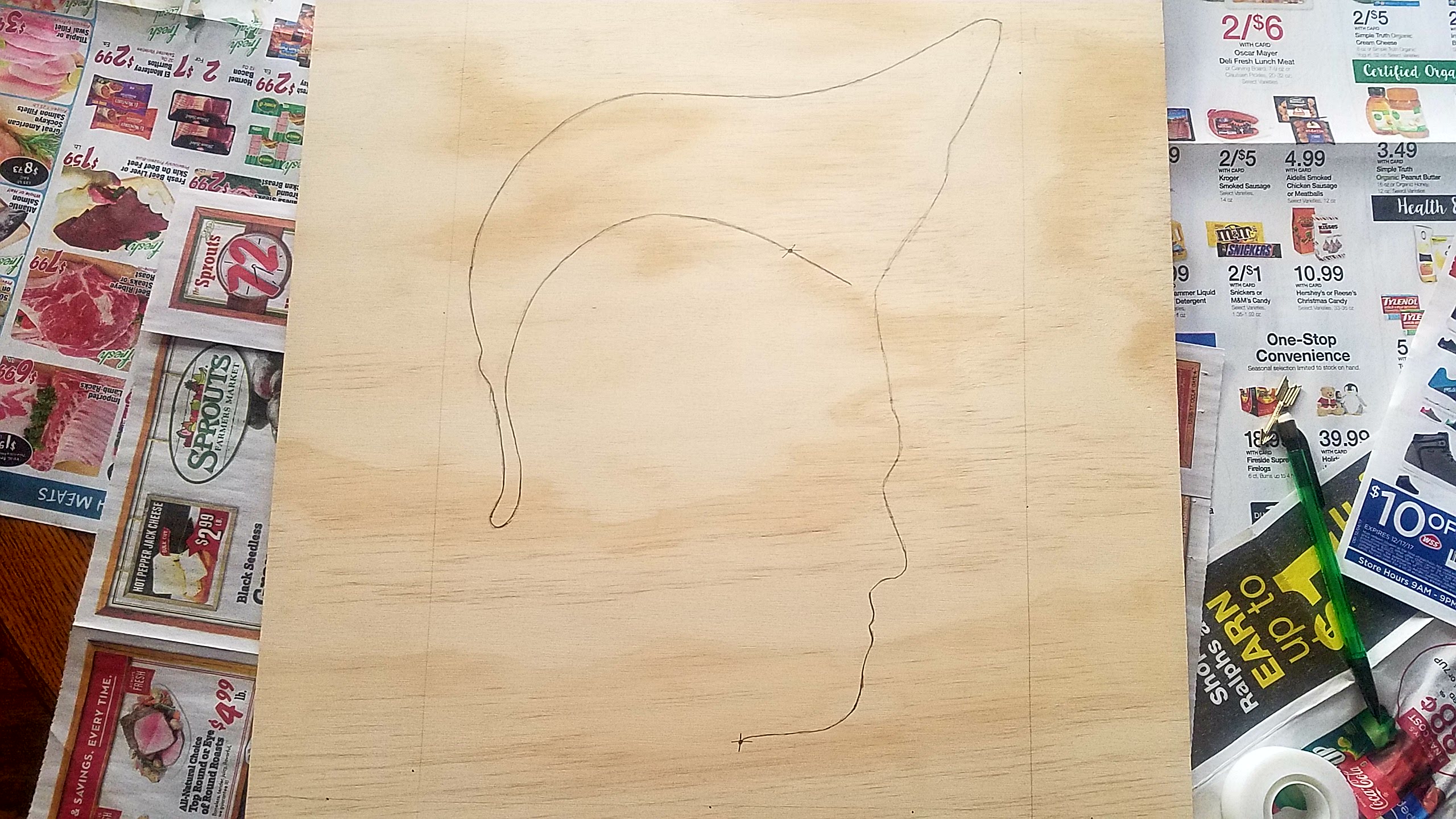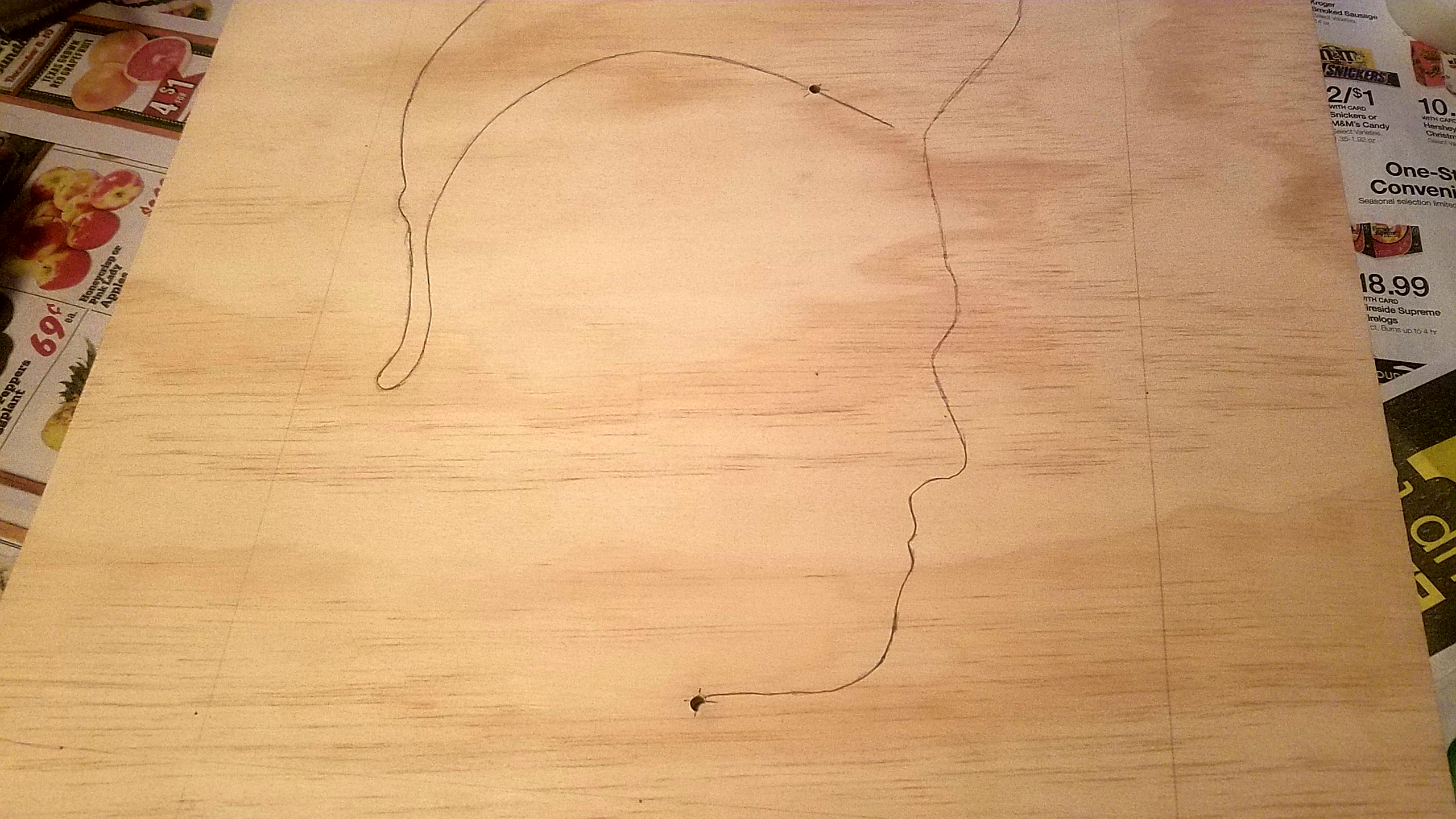 3. We can start painting now! Paint the background black as many coats you deem necessary. I decided to outline Yondu again, but this is optional. To retrace Yondu, I punctured holes where the entrance and exit points would be on the paper and then aligned the holes to the board. Using a sponge, dab on the colors you'd like to use for your galaxy. I started off with dark blue, light blue and then added hints of purple, pink, white and gold.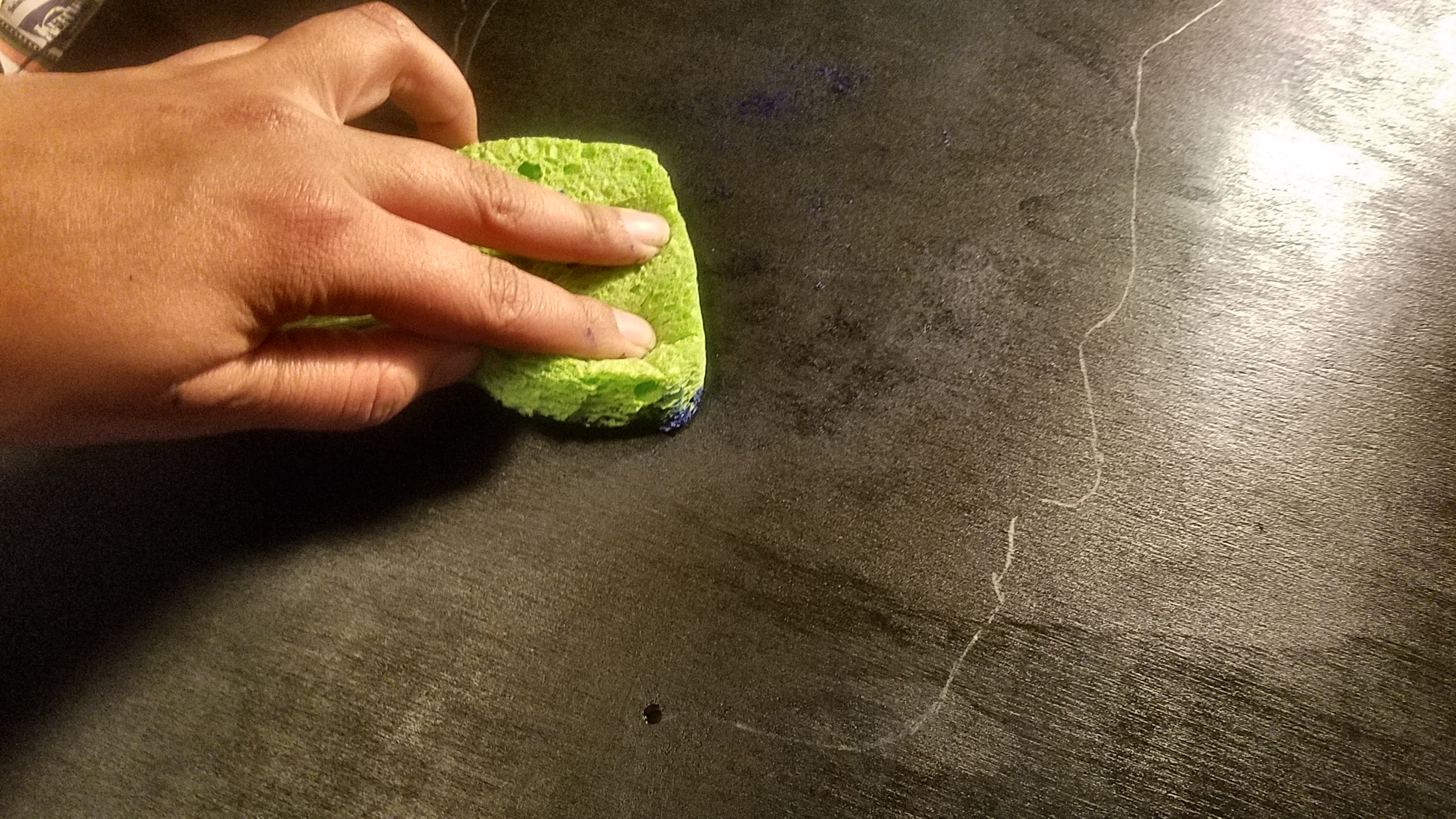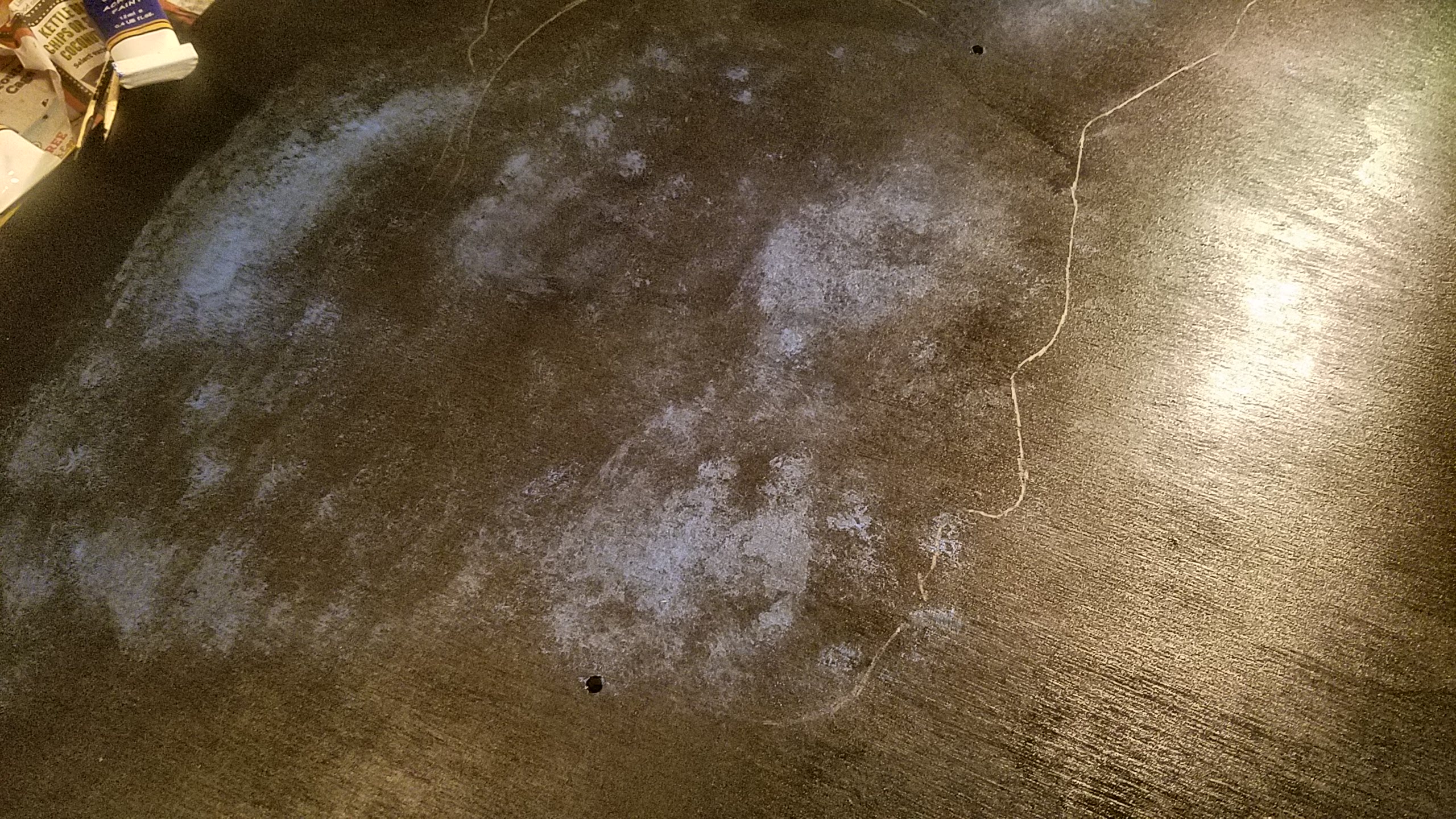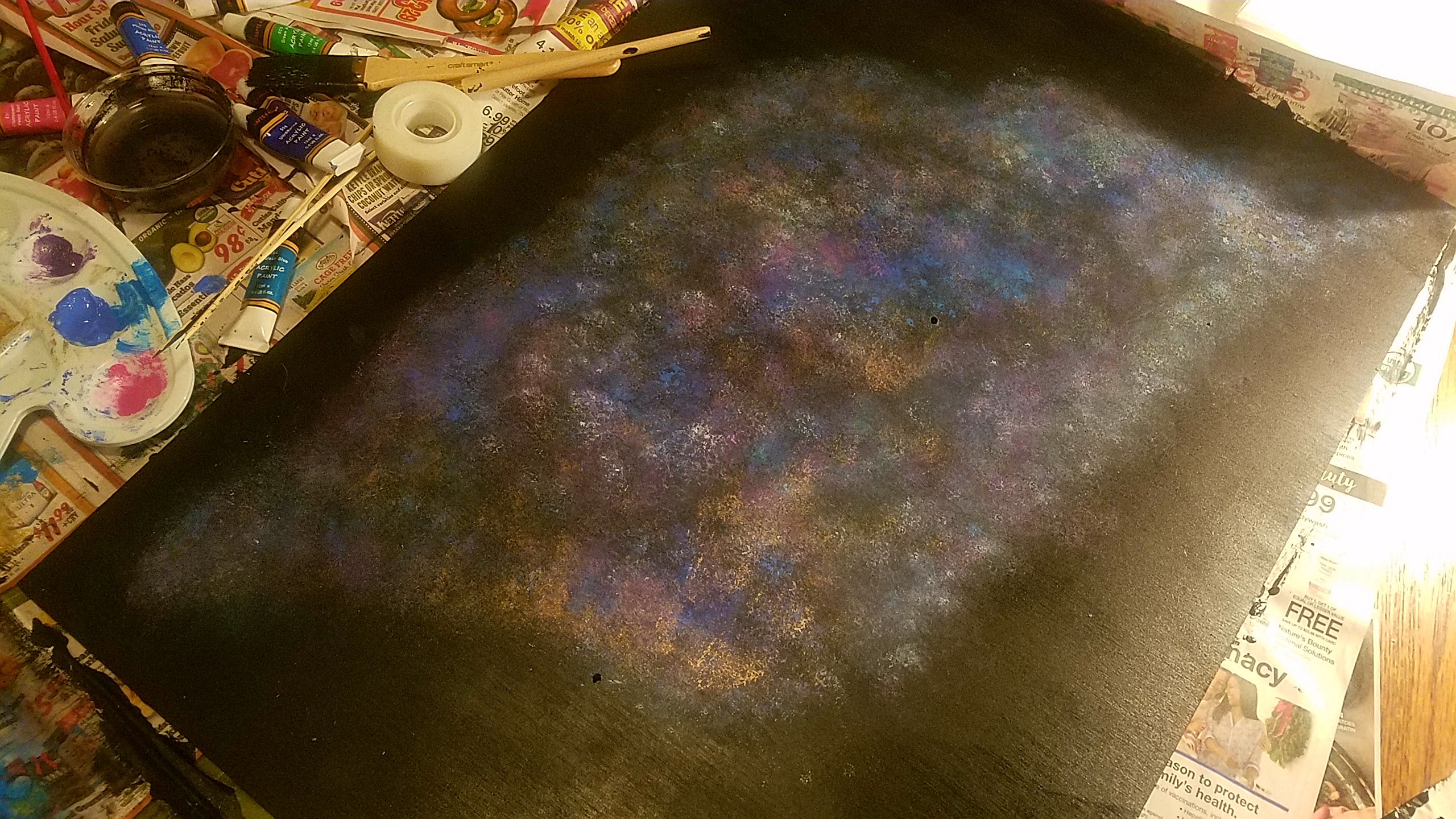 4. After your paint has dried, retrace Yondu with a pencil. This will be your roadmap for where to glue the EL wire. Insert the EL wire through one of the holes and bend the wire to form Yondu's shape. Tape critical areas where the wire won't stay put. Glue the EL wire down to the board little by little, taking off the tape as needed. I used a chopstick to have more precision for gluing.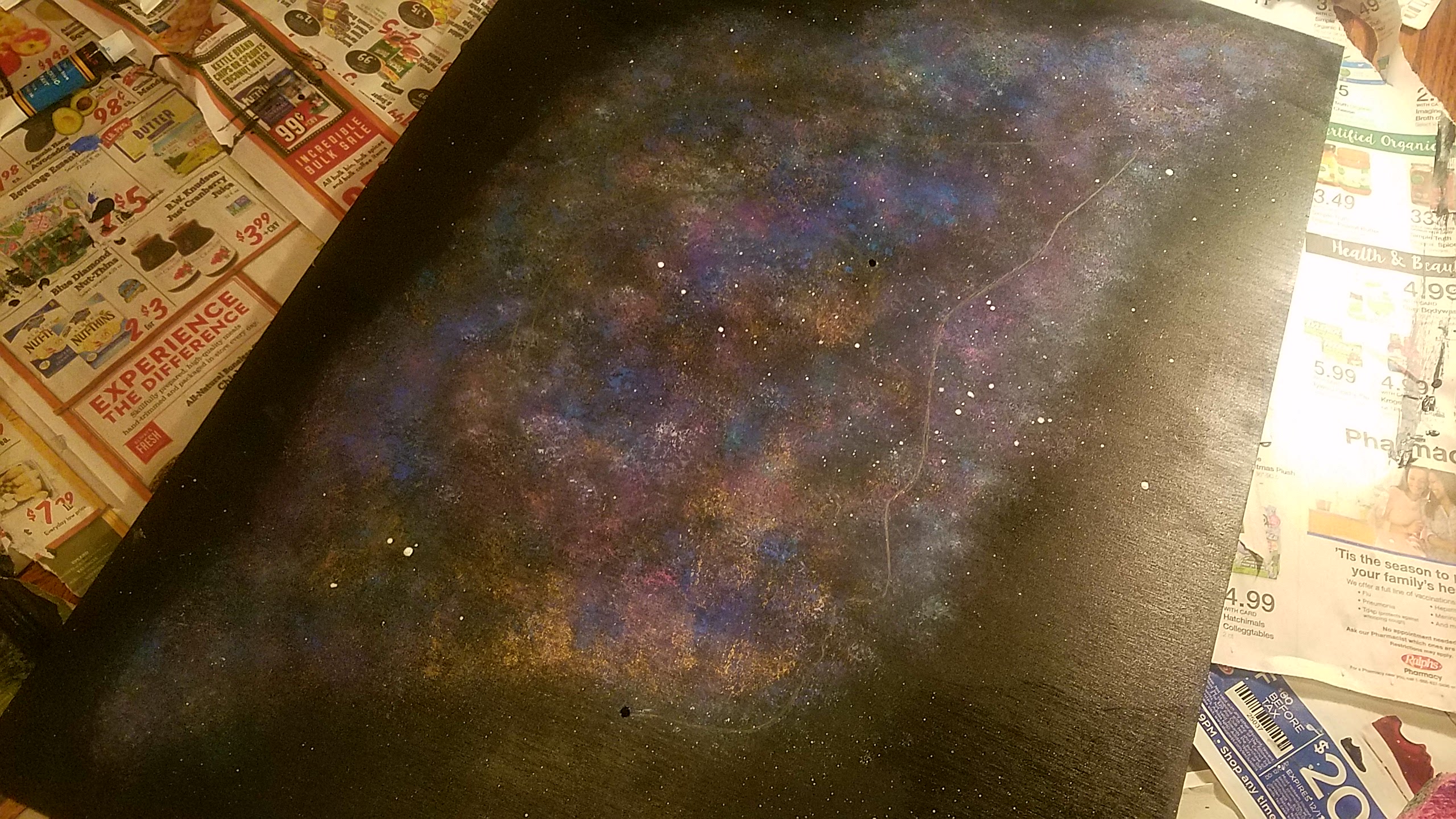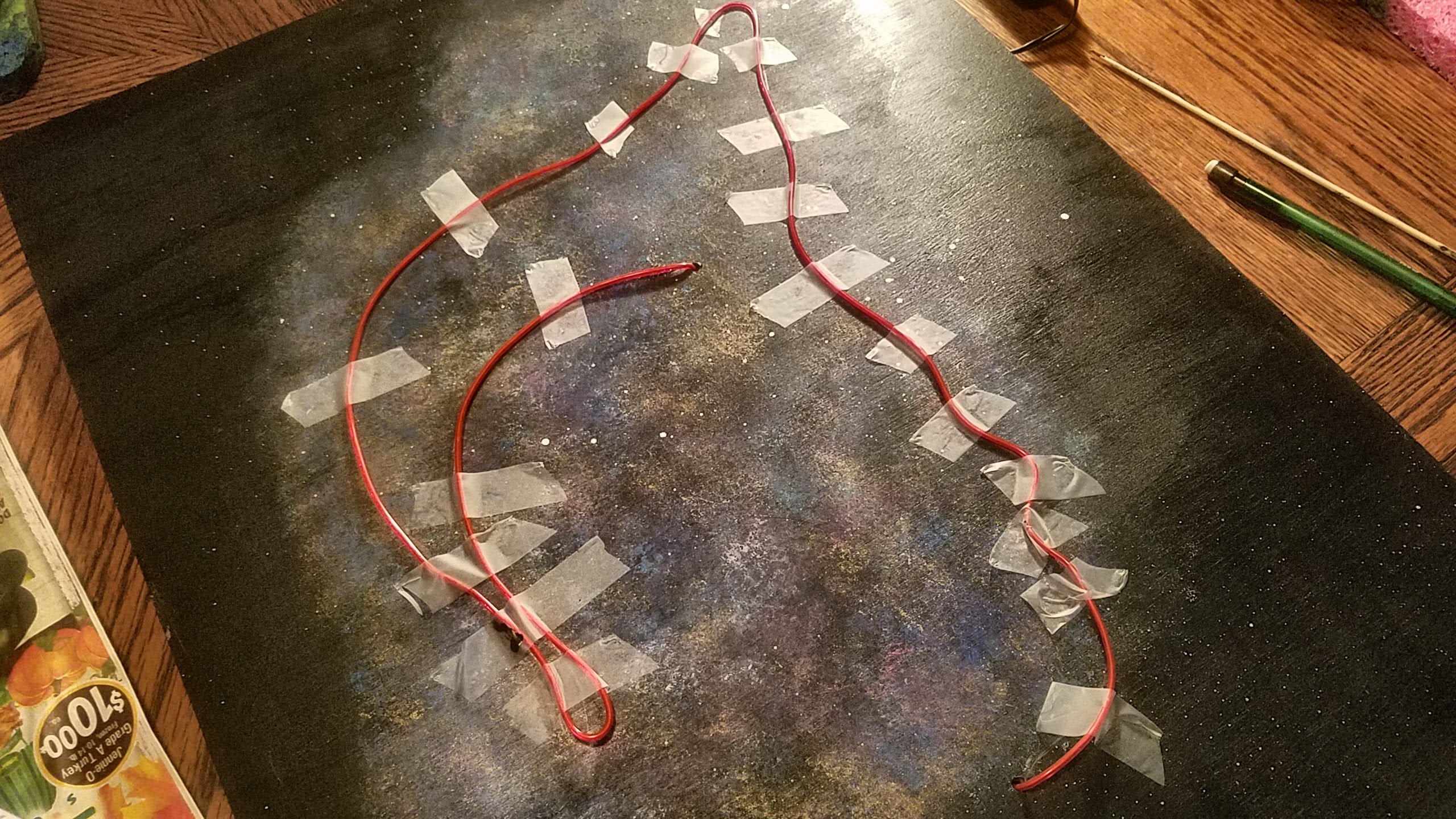 5. When you're done gluing, tape down (or glue) the excess EL wire and the battery pack.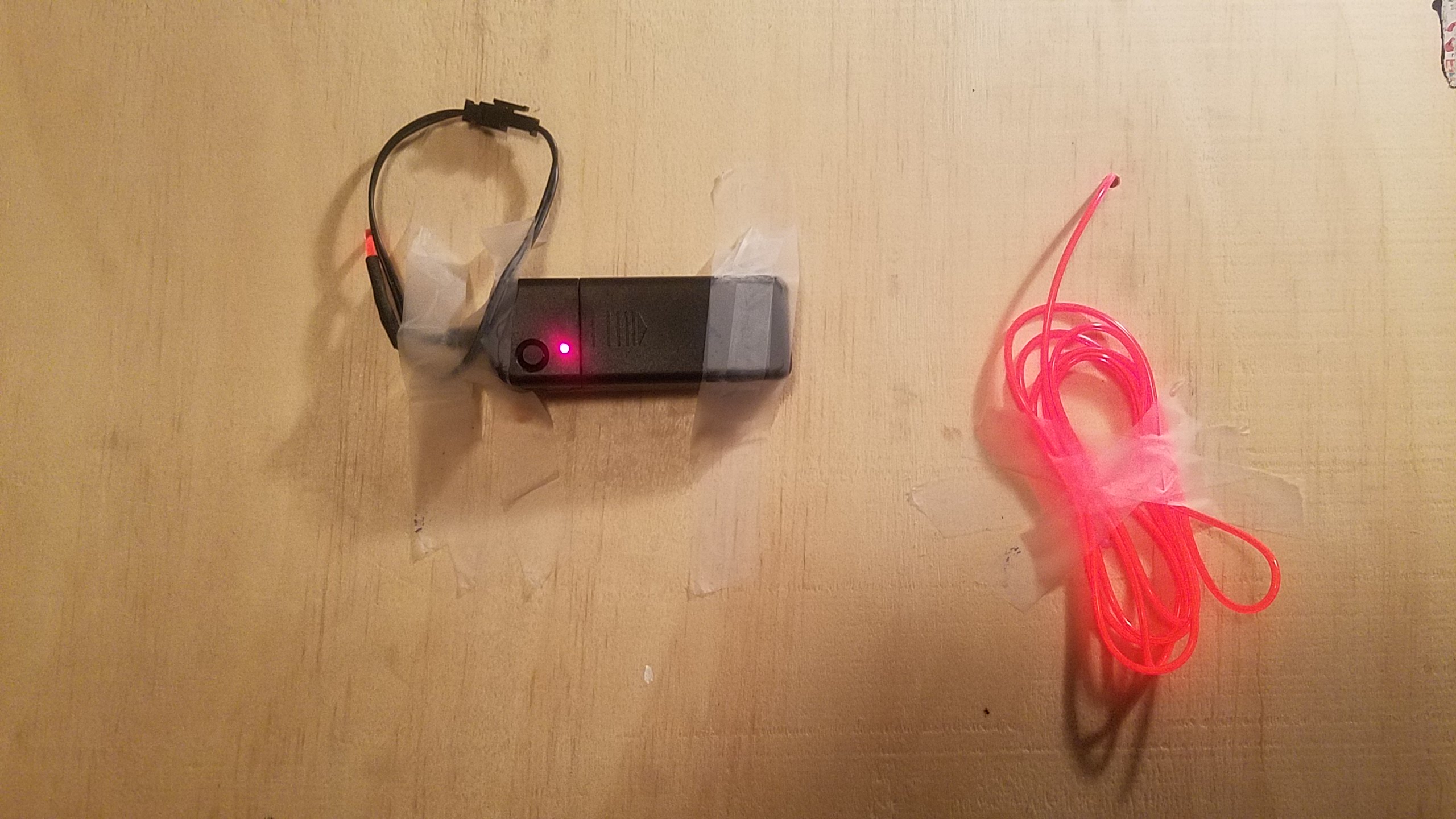 6. Display with pride!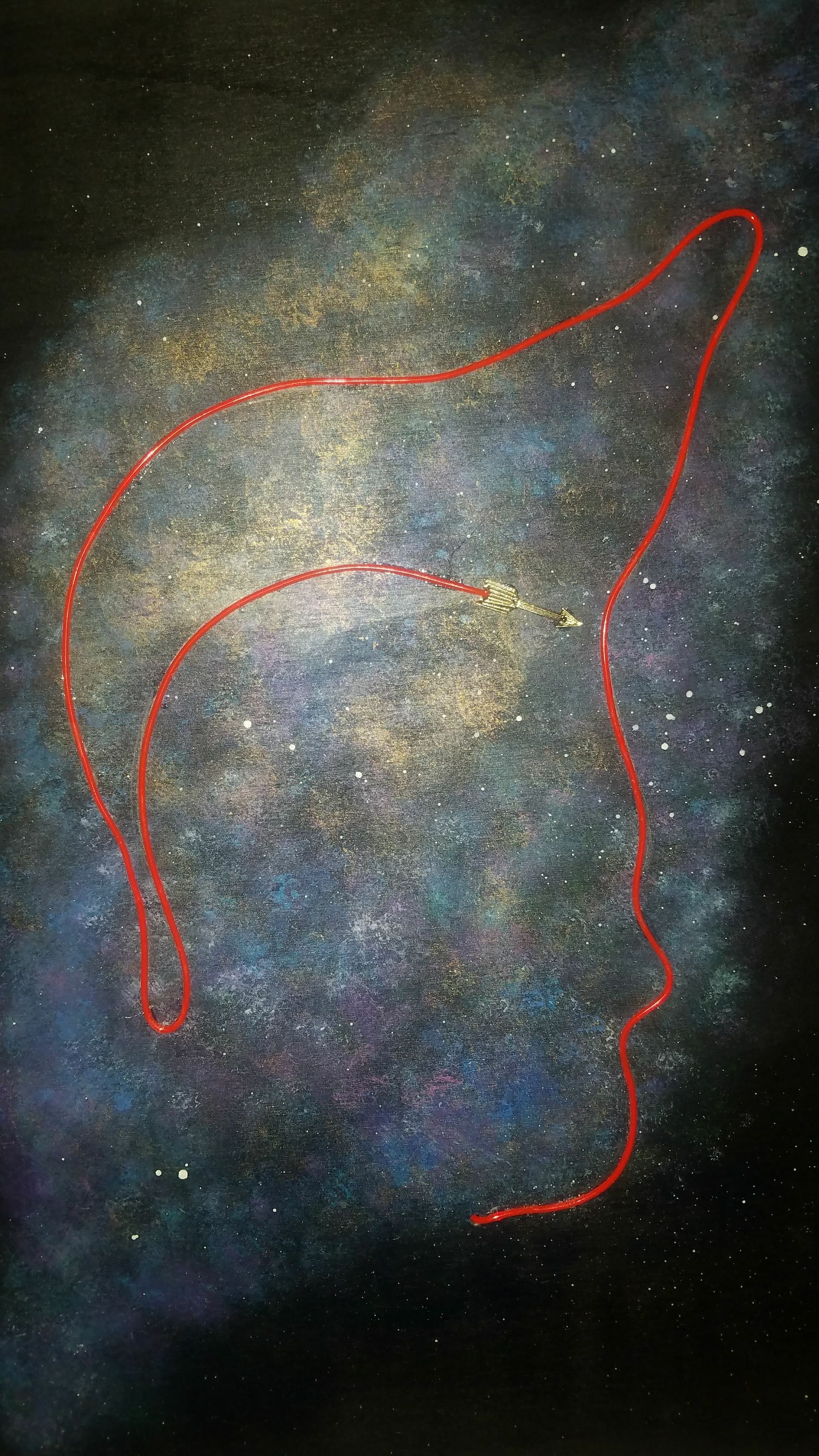 And there you have it, your very own Yondu neon sign in memoriam of the coolest dad in the galaxy! RIP 😢
---
---
Love Yondu and the rest of the Guardians? EXPLORE December's Loot Crate theme for epic Guardians of the Galaxy Vol. 2 loot + more!