In every generation there is a fashion trend and for those of us who grew up in the 90s, the choker was quintessential. (Sorry, wasn't talking about those insanely huge JNCO jeans.) Chokers are still all the rage, so much that I decided to create a Mr. Pointy choker out of a few simple materials. Are you ready? Let's slay!
MATERIALS/TOOLS
1/2 inch leather ribbon
1/2 inch jewelry fasteners
1 lobster clasp
split rings and jump rings
Tan and brown polymer clay
Buffy the Vampire Slayer Bookmark from October's MYTHICAL Loot Crate (optional)
Knife
Scissors
pliers
Krazy Glue
INSTRUCTIONS 
Trace your Mr. Pointy bookmark (or you can simply trace a picture from the internet). Cut out the shape.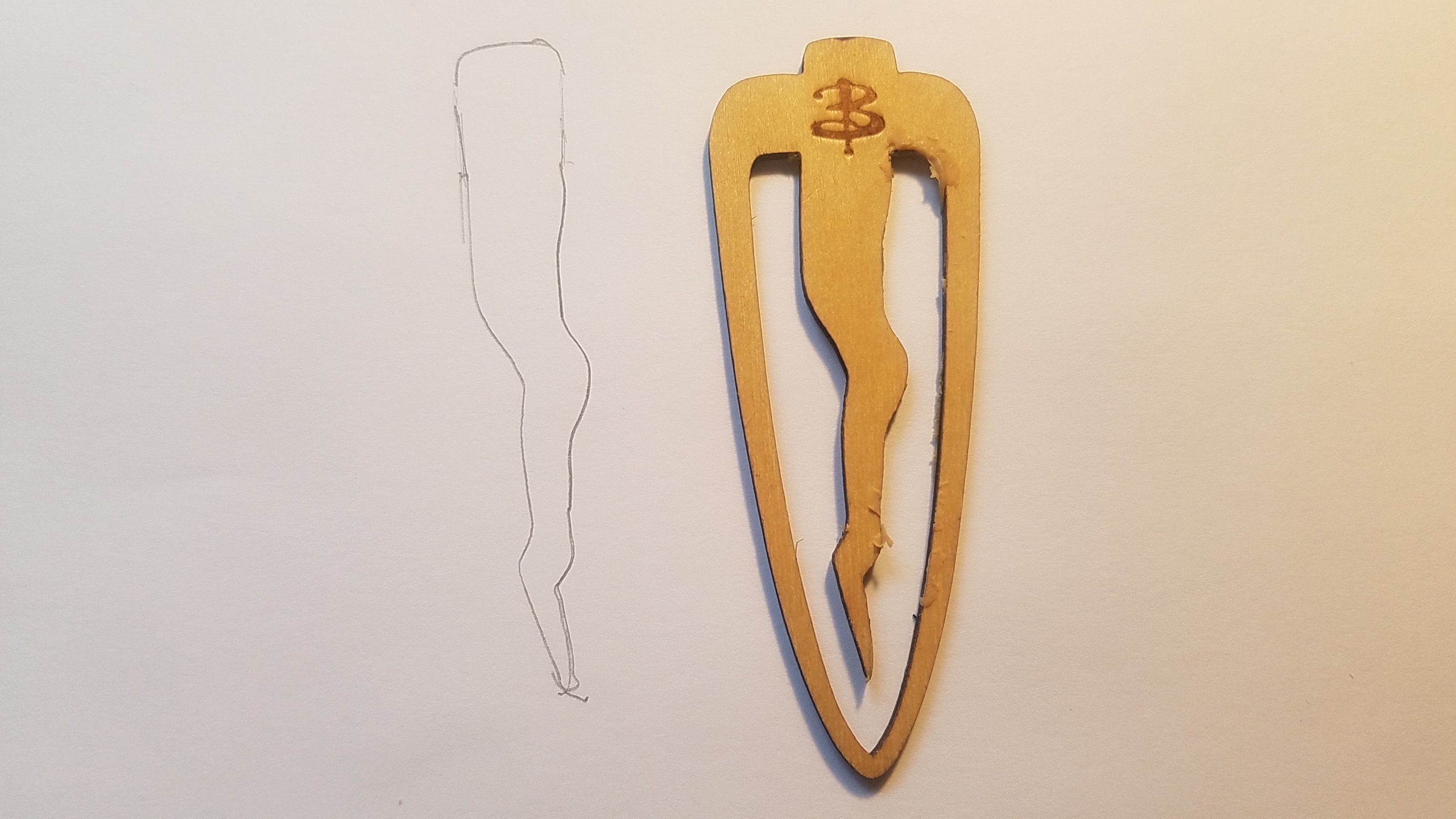 2. To get make the clay seem wood-like, mix a bit of brown clay with tan clay. Put in bits at a time to reach the desired "texture". Flatten with a rolling pin.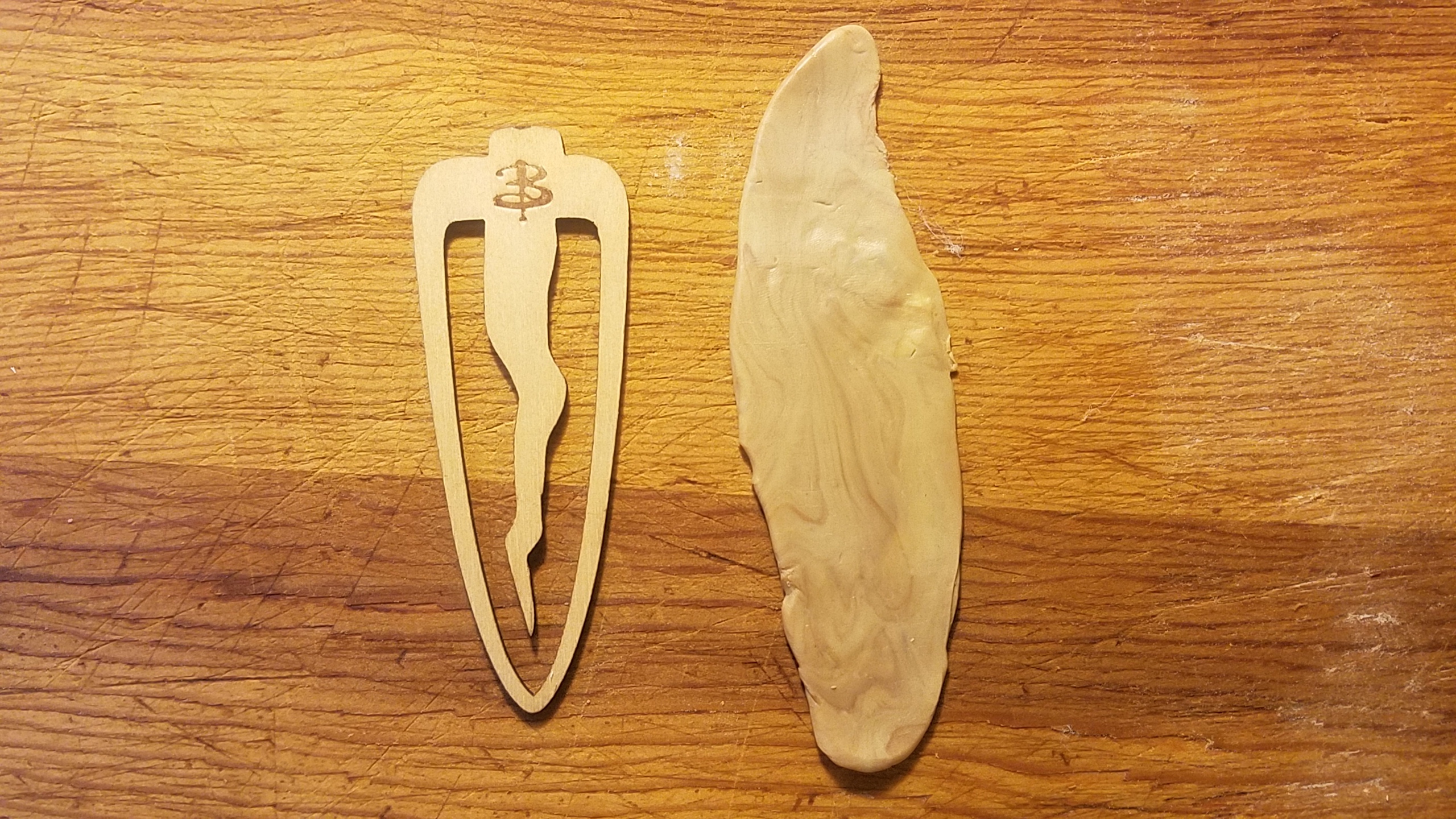 3. Place your cut-out Mr. Pointy on top of the clay. Using a knife, carefully cut out the shape.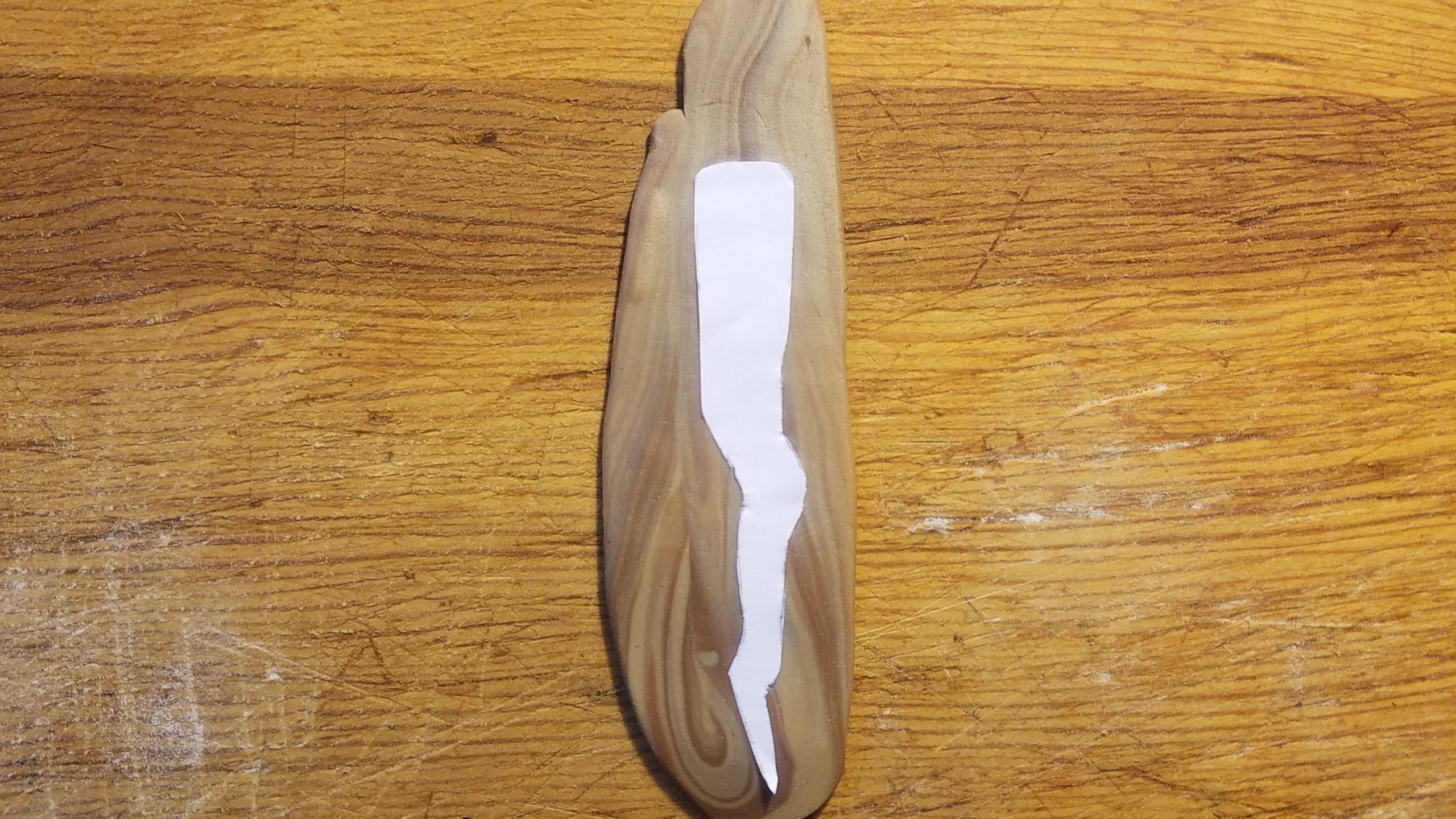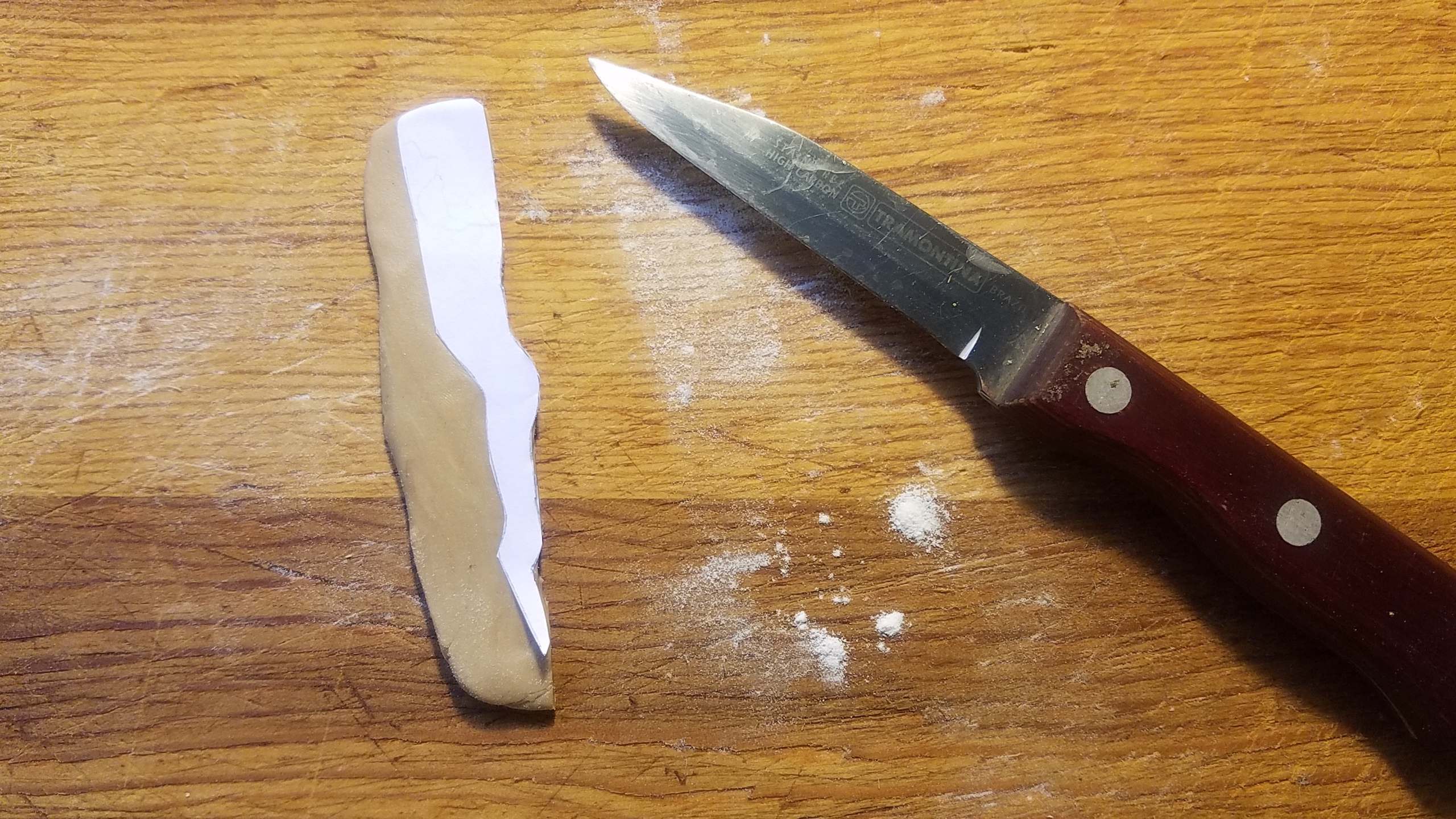 4. Once you cut out your clay Mr. Pointy, you are ready to bake! (I made two just in case, though this isn't necessary.) Baking time varies depending on the type of clay you use, so make sure to follow the baking instructions for your particular clay. One thing's for sure,  you need to heat the clay slowly and let it cool slowly. I set my oven at 200°F and baked the clay for 35 minutes, turned off the oven, let the clay cool for another 30 minutes and then removed it from the oven. If you want more information on how to bake polymer clay, visit this site!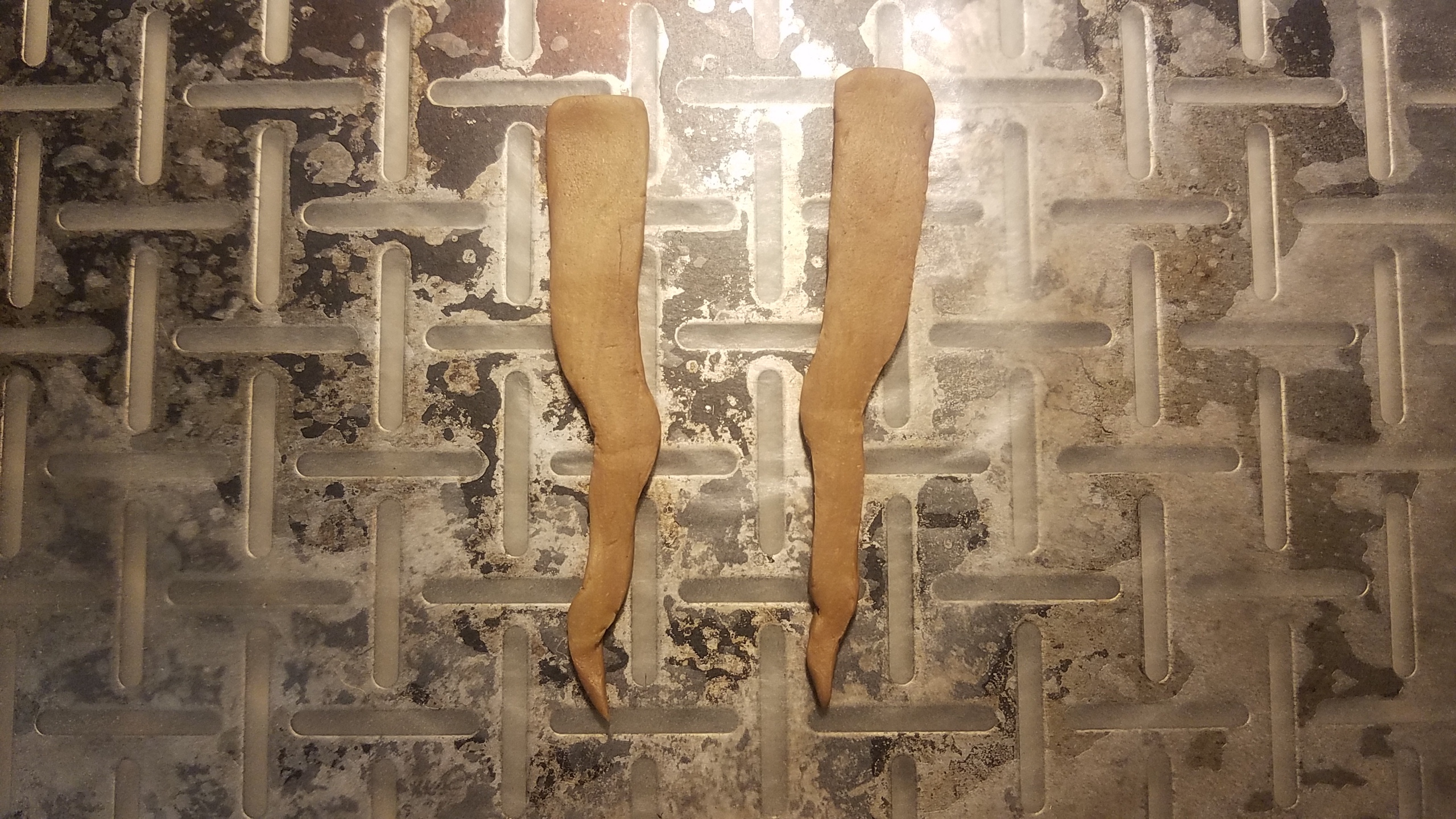 5. Cut the leather ribbon into desired length. Using pliers, attach a jewelry fastener to each end. Add jump rings and split rings. Attach lobster clasp to one end.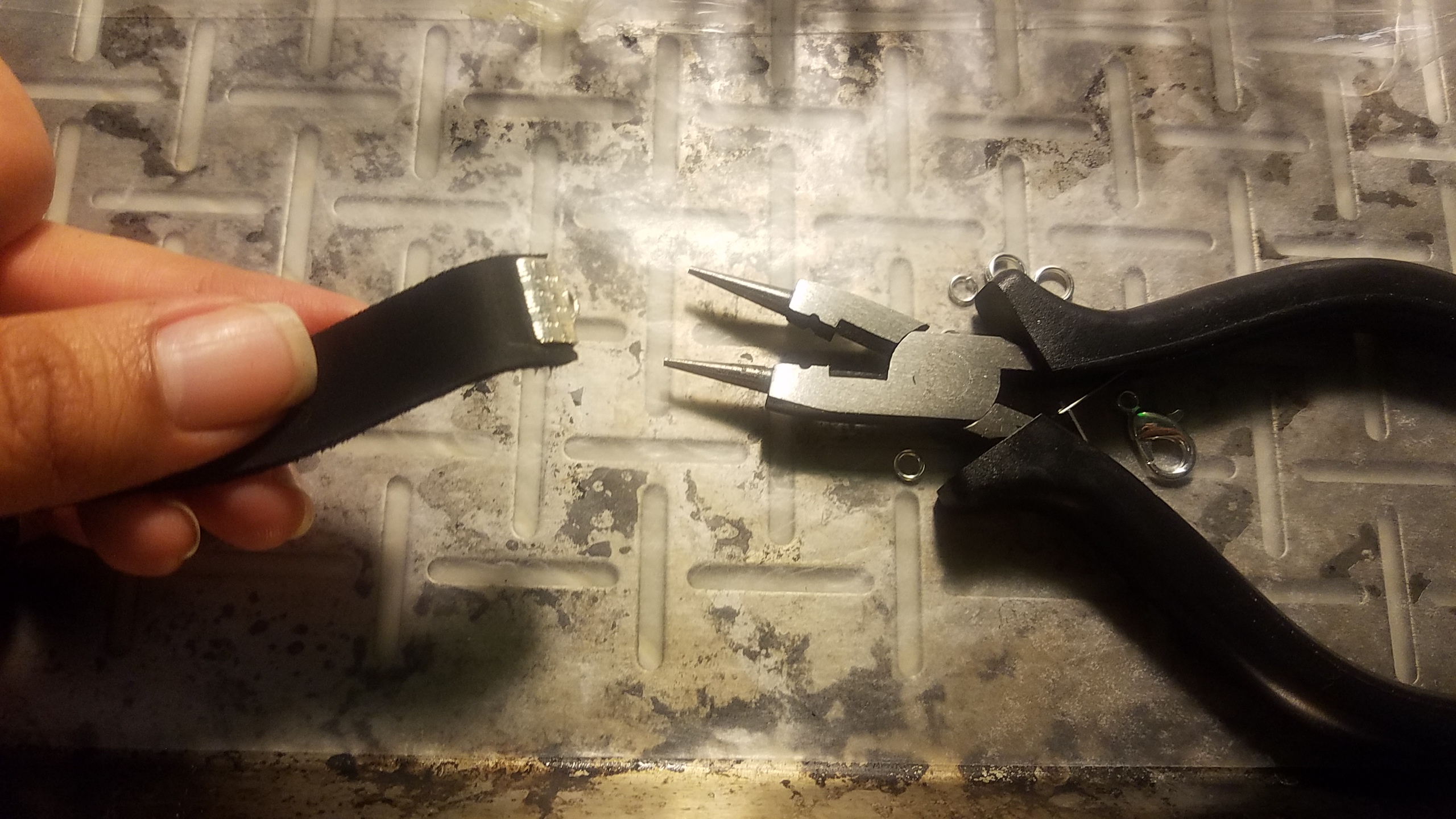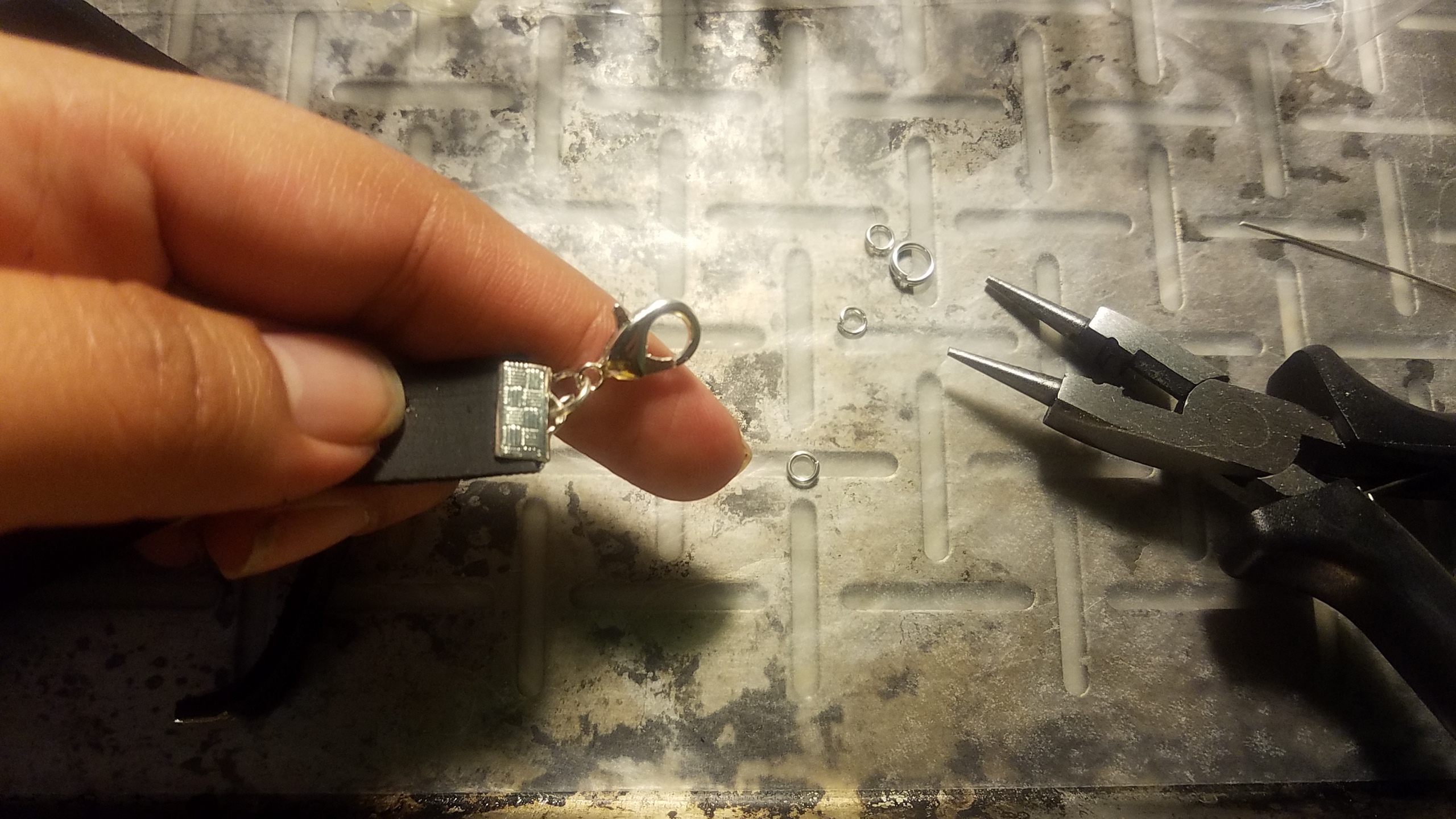 5. Glue Mr. Pointy to the center of your choker with Krazy Glue.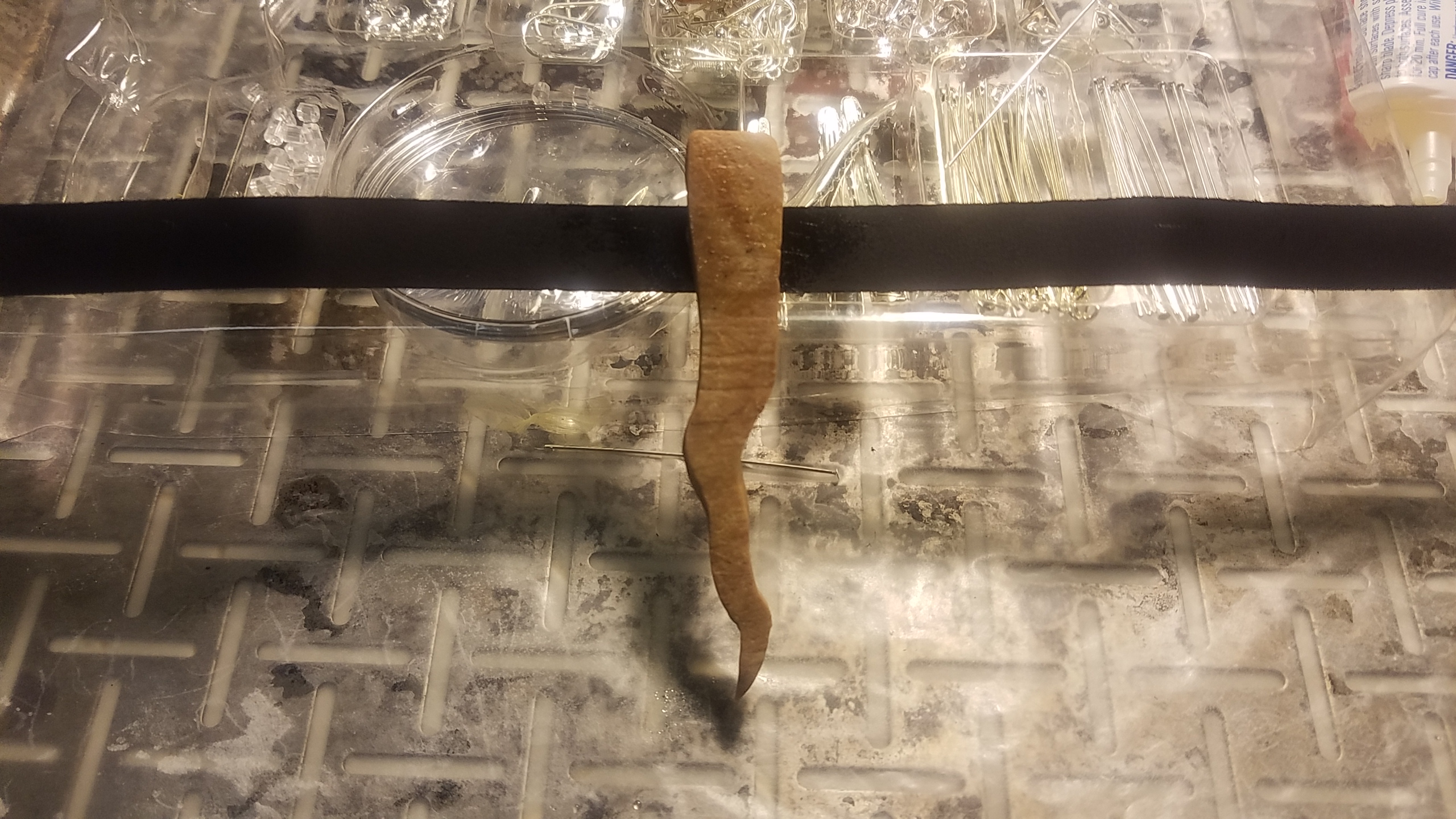 Now you can really show off your undying love for Buffy the Vampire Slayer! Since this Mr. Pointy is made out clay, it won't do much harm against vampires, but it sure makes a fashion statement. Go on and slay 😉
---
---