Unless you've been living under a rock, I'm sure you heard about Disney's huge streaming service coming our way this November, Disney+.
Needless to say, many of us here at Loot Crate headquarters are super stoked about what's to come for this powerhouse of a streaming platform, so allow me to highlight a few of my favorites.
MCU Shows
This is the no-brainer. The fact that Marvel is ready to expand the Marvel Cinematic Universe outside of the strand of films is super exciting for Marvel fans. My personal favorite announcement of these so far is "The Falcon and the Winter Soldier". I'm just a diehard Falcon fan (we exist, okay?). After seeing Anthony Mackie and Sebastian Stan's chemistry in "Captain America: Civil War", I'm itching to see just how the relationship of these two pans out.
Outside of that, we have "WandaVision", a show that will follow the stories of Scarlet Witch and Vision (obviously starring Elizabeth Olsen and Paul Bettany), and "Loki", a show starring Tom Hiddleston, who is reprising his role as the God of Mischief.
No one particularly knows where on the MCU timeline these shows will fall, but after the events of "Avengers: Infinity War", most are guessing that "Loki" is a prequel.
Untitled Cassian Andor Series
Look, I'm all about that Mandalorian series, but Cassian Andor is one of my favorite Star Wars characters of all time. "Star Wars: Rogue One" arguably had one of the most intense storylines in all of Star Wars, and I can't wait to see more of what happened leading up to that pivotal moment. Plus, K2SO is the best droid and no one can prove me wrong. Having the duo back together for some hilarious moments will be refreshing.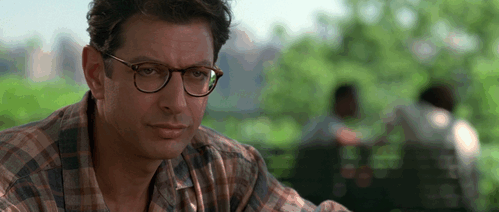 "The World According to Jeff Goldblum"
Okay, I'm mostly excited for this because it's Jeff Goldblum. I hope I'm as ridiculously handsome at his age, but I digress. This National Geographic series will be hosted by the handsome fellow himself, taking a deeper dive into the simple things we love and putting it in a grander light. All we need is you, Jeff.
"Marvel's What if…?"
And last, but not least, the "Marvel's What If…?" series is going to be an animated series based on the ever-intriguing comic series by the same name. Basically, it takes the Marvel universe as we know it and puts a new spin on how things would be if certain scenarios played out differently. "What if Loki had found the hammer of Thor?"
What if, indeed.
---
---
But enough about my interests! What are you excited to binge watch on Disney+? Let us know on Twitter!