To celebrate this year's International Women's Day and Women's History Month, we spoke to some amazing female cosplayers, writers, and artists! Today we are highlighting the work of cosplayer April Gloria!
How did you first get into cosplaying?
I've always loved being creative, and making things from nothing. As a kid I'd make my own stuffed animals from felt, dolls from socks, and flip flops from fabric and cardboard. When I heard about cosplay and started getting into video games, it seemed natural to want to dress as those characters. So I tried it in 2013 and put together an Elizabeth from Bioshock Infinite. I enjoyed it so much I decided to keep going!
What does cosplay mean to you?
Cosplay is an incredible creative outlet. I feel a sense of pride and accomplishment when I finish a costume, and so I try to recreate that feeling. Cosplay had also helped me mentally in that it gave me a boost of confidence, and has allowed me to make great friends.
What's the most difficult part of cosplaying?
Dealing with internet commenters probably. It's easy to say "just ignore them" but in reality for me, it's something that takes some of the joy out of sharing my costumes online.
Who are some of the characters that inspired you to begin making your own costumes?
Definitely Elizabeth from Bioshock infinite, and Aela the huntress from Skyrim. They were my first two costumes.
What are some of your favorite piece(s) to make? Maybe a quick tip?
It's not really a piece but my favorite thing to do is weather and age fabrics and armor. I take a fluffy brush and barely get any paint into it, and rub it on the fabric for a worn look, or I will brush watered-down black/brown paint onto armor and then quickly wipe it off so the paint stays in the cracks and divets of the armor.
Do you incorporate cosplay in your everyday attire? If so, how?
I know a lot of people who do, and I used to incorporate a lot of fandom pieces into my wardrobe, but these days it's less often. I do have a few Skyrim tees that I really love though!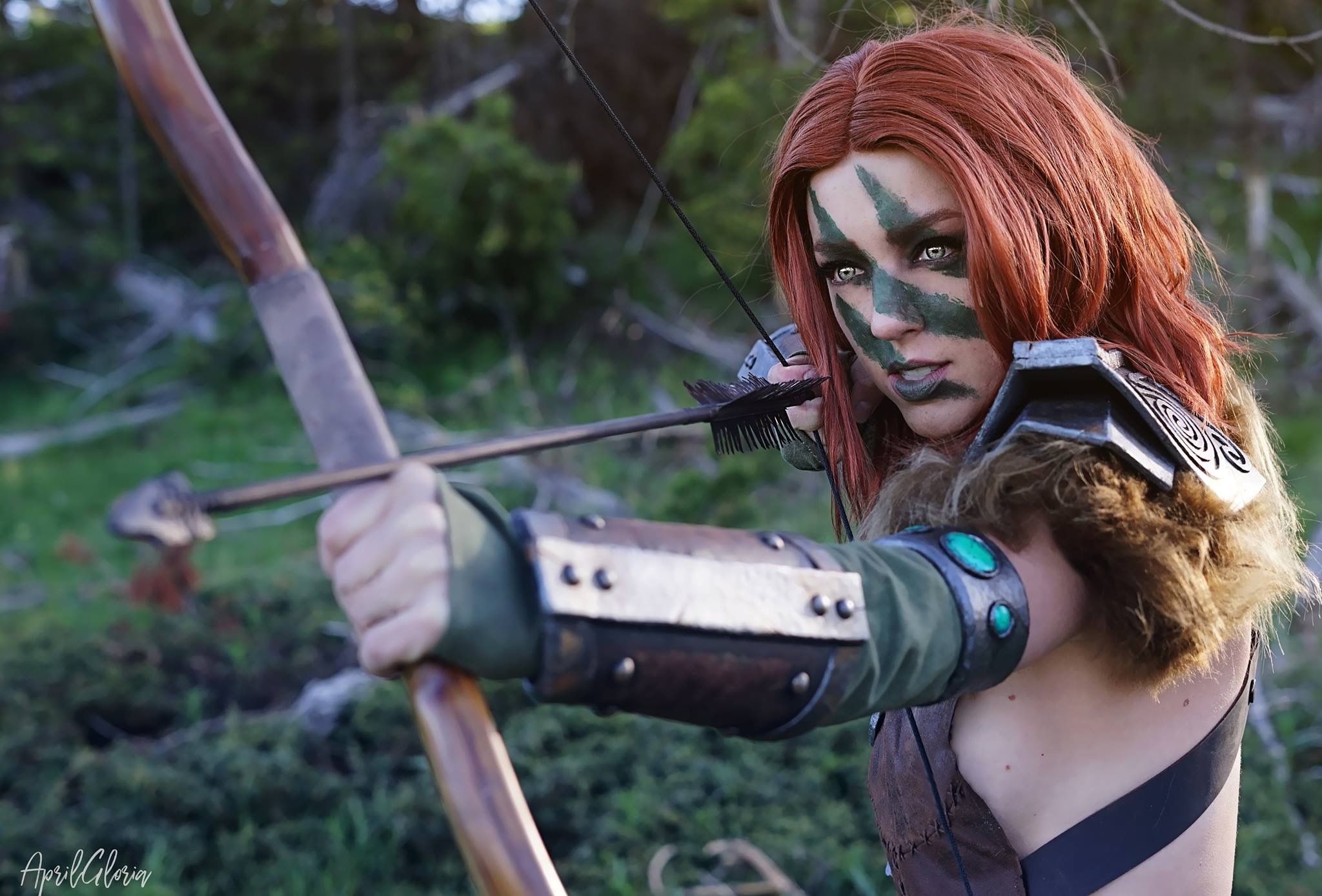 What advice would you give to aspiring cosplayers?
I always recommend starting with a closet cosplay so they can get a feel for it before investing in sewing machines, tools, paints etc. I've had hobbies where I've bought all the stuff for them, but didn't end up being into it, so it'll save money to get into it slowly!
What are some things you personally feel this community can improve on?
There's been a wave of people accusing others of "copying" their "flagship character" and I really dislike that. None of us own these characters. Why not be excited to see someone making the same thing as is? The more the merrier.
We could also be more inclusive in celebrating BIPOC, trans, and cosplayers of all shapes and sizes, and not just within one month of the year or one day. We should also be defending these cosplayers when we see vitriol hurled at them.
Do you have any other passions outside of cosplay?
I LOVE the outdoors! I love hiking, gardening, fishing, hunting and camping. Anything outside. I also love fashion and makeup! And taking photos of plants, bugs and birds. I have multiple backyard bird feeders and I love watching them.
Do you have any upcoming projects we should look for in the near future?
I'm working on a formal Yasha from Critical Role and my own D&D character!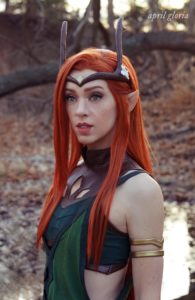 If you would like to check out more of April's amazing work, head to her Twitch, Instagram, Twitter, and YouTube.