We asked the amazingly talented and Turtles superfan Trevor Zammit some of your top questions about TMNT. Here is some of his insight about his favorite figurines, inspirations, and more!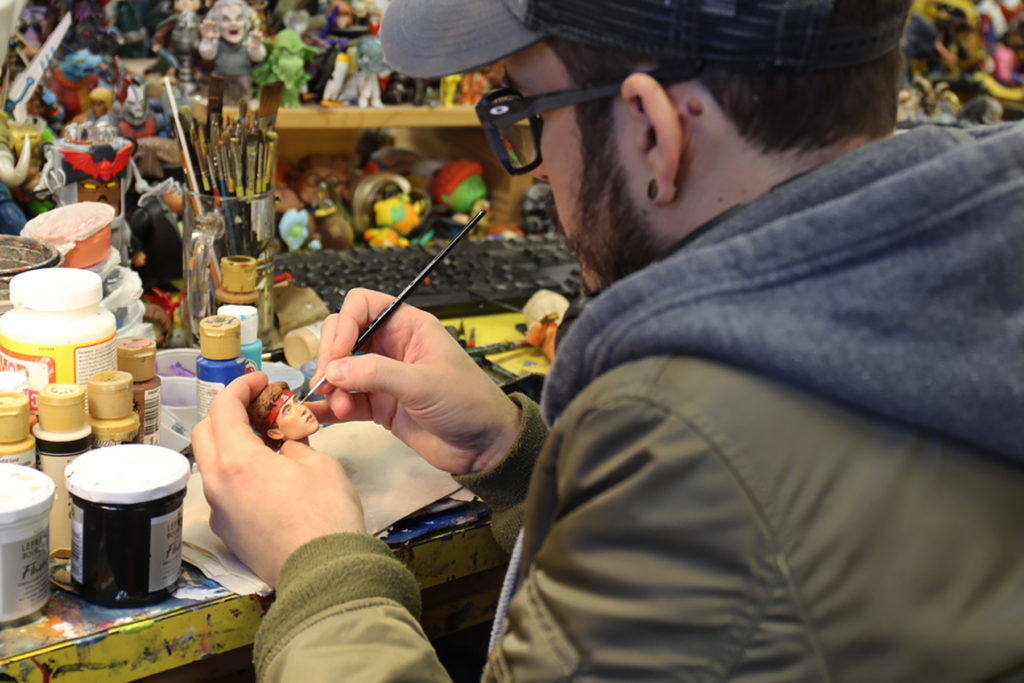 stoker_jay
In regards to LootCrate TMNT exclusives, can we expect more of the 1 figure per crate of each genre, then also buy all four for an exclusive additional figure?
Yes, I think we'll be sticking to this format. But we may switch up the genres from time to time.
tentaclause
What is your favorite accessory included in the crates?
There are a few: Freddie's sketchbook and the wanted posters immediately come to mind and I really liked the TCRI company picnic shirt. There's a bunch of new items this year that fans are really going to enjoy.
AbeRandall
I'd like to know what sculpt has he worked on to this point that he is most proud of and if he could redo one or change something on one what would it be?
It's still probably George from Gremlins 2 or the Homecoming Spider-Man with the wall mounting feature. There's always something I'd like to redo or change. Luckily, we got to redo Adam West's torso on the 7″ figure. That one always drove me crazy. 
tOkka
Who are some of you and your team's personal sculpting inspirations and favorite contemporary/ classic lines?
There's a lot. Classics:  OG turtles, He-Man, Ghostbusters, Centurions, M.A.S.K. 
Contemporary: NECA stuff (obviously), Marvel Legends, Black Series, Plasma Series, Mezco 1:12, Hellboy,  Popeye, Palisades' Muppets, Calico Critters.
VaughnMichael13
What's one character you really want to make from the Fred Wolf TMNT cartoon that you haven't yet?
Shibano Sama.
Lobowol58880706
 Which iteration of the cartoon does he likes best? 87, 03, 2012 or Rise?
'87 will probably always be my favorite but the 2012 show really "broke away" from the rest. It's fantastic.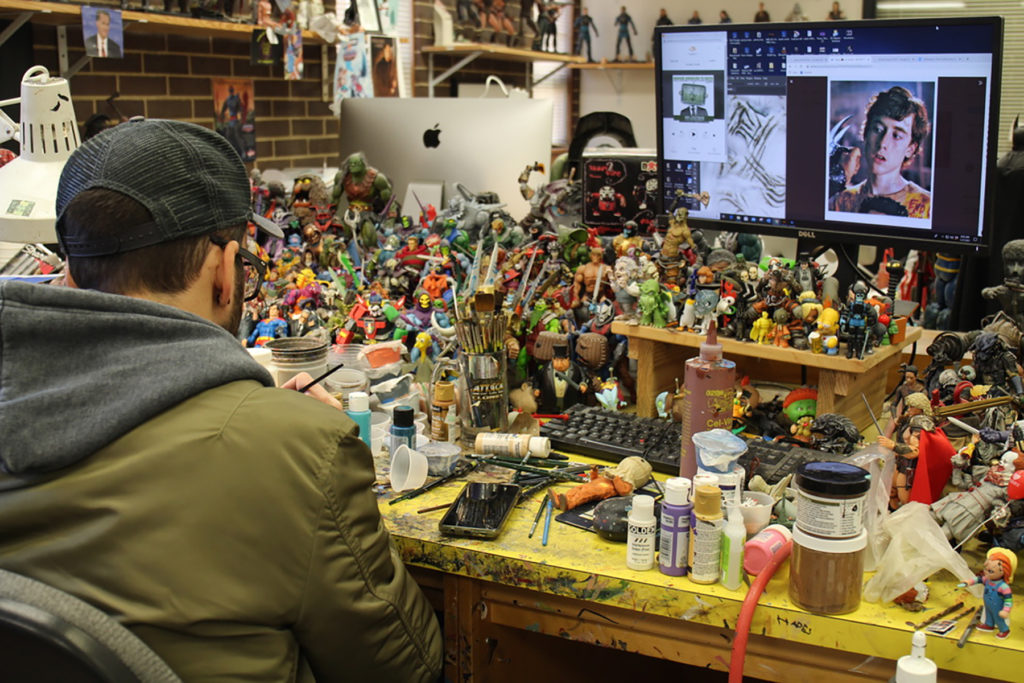 toyreviewsbyll
What has been your favorite figure so far?
Scrag
What would be your favorite figure to sculpt & release?
Tatsu
Could you give us a hint on a surprise figure we might see in the future? 
He's a real brainy character. 
Are there any plans to release TMNT from any other series?
Stay tuned…
turtlesincanada
What was it that made you want to pursue sculpting? Was that something you wanted to do from the beginning or was there something that inspired you to become one at some point in life? 
I had a lot of exposure to the toy industry as a kid, probably more than most kids. My dad used to go to Toy Fair in the 80's. Every year he'd bring home stacks of catalogues from the show. I remember drawing some kind of Ecto-Van for Ghostbusters when I was about 6. My mom helped me write a letter and mail it to Kenner. They even wrote back, which was very cool. I was always drawing and sculpting stuff. I went to art school and took toy design classes and started to meet actual artists working in the industry. With a lot of luck and persistence I was able to break through.
WaffleyMan
Do they have any tips for amateur sculptors who are just starting out and would like to become much better at it?
It's all about form language. learn anatomy, study reference and practice, practice, practice.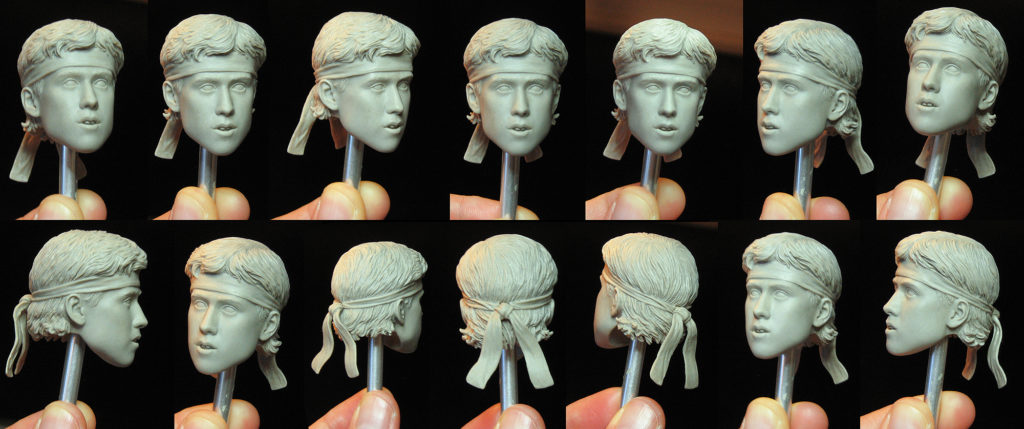 mezcolover11111
Are there plans to make many more "human" characters like the news crew? Mobsters? Scientists?
Yep.
theCJramirez
Any chance of characters like Keno, Tatsu, Professor Perry, or Vanilla Ice?
Possibly some of these guys, but not all.
ScottJackson79
Why are we getting Danny from the 90s movie before April?
They should be out around the same time. 
JeffUnitt
Are you guys ever going make Vanilla Ice TMNT?
Probably not.
tmnt_universe
Can we get a Sam Rockwell figure with regular and menthols?
Haha that would be great.