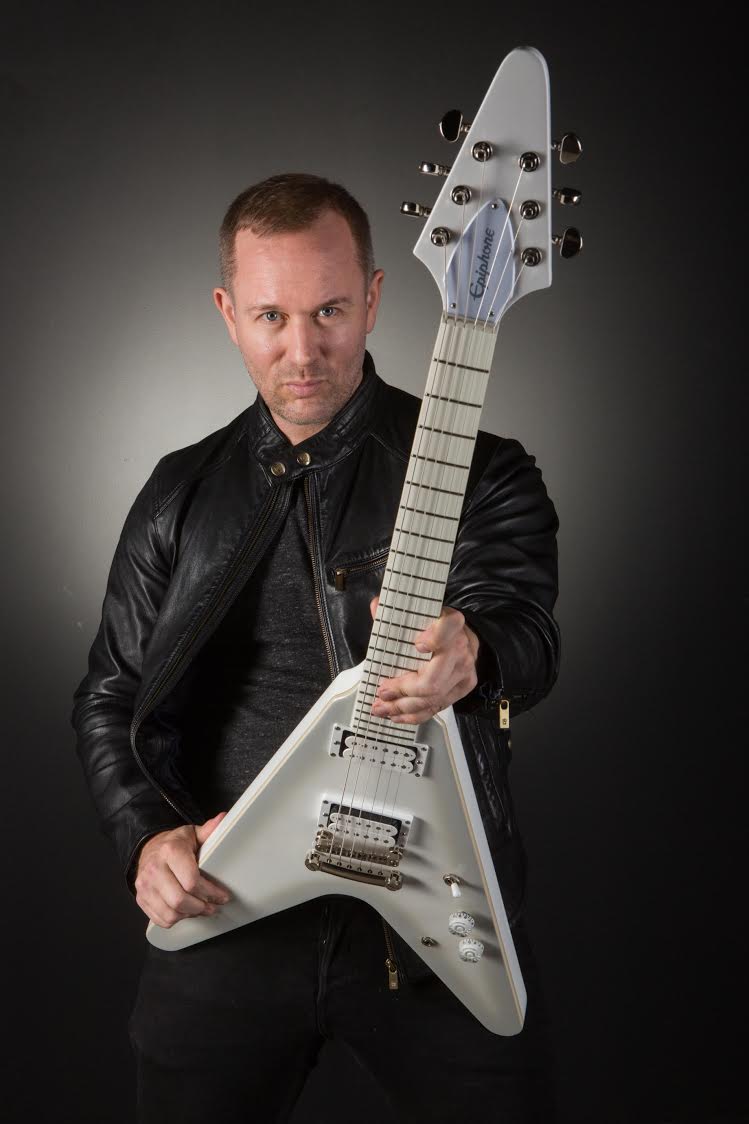 Brendon Small is a television producer, writer, show creator, stand-up comedian, voice actor, and musician. He is best known as the co-creator of the animated series Home Movies and Metalocalypse and as the creator of the virtual death metal band Dethklok.
Brendon's got a new book, Galaktikon, tied to his album release coming out we're going to give you a chance to win a signed copy! (See the bottom of this page) – but before that! In celebration of our ANIMATION theme, we are turning the keys to our Friday Five column over to Brendon this week to share with us his favorite animated films that have inspired him!:
Brendon: I've worked in animation for years now and find that I keep going back to the animation I grew up with for inspiration. I threw in some slightly less old stuff in here. I didn't realize until now that most of them have a huge music component – but if you were to hold a gun to my head and ask me what some of my favorite animated movies were I'd have to say – "is the gun necessary?"
1. Fire and Ice – This is the best of both worlds – you've got Frank Frazetta and Ralph Bakshi together at last. Amazing moody action sequences and great use of rotoscoping oh, and a hot cartoon woman in underpants. The cool thing about rotoscoping (filming actors and then tracing over each frame until it turns into something totally different) is that there are 'in between' moments of actual human physical behavior that you never see in animation. This movie took the time to let those moments breathe.
2. Heavy Metal: The Movie – Of course I saw this comedic, violent movie filled with cartoon nudity when I was 7 years old (!), and I absolutely loved it.  This movie also had a totally eclectic soundtrack that featured everybody from Journey to Dio-era Black Sabbath, to Sammy Hagar to Donald Fagan – crazy. Beware the power of the Loc Nar.
3. South Park: Bigger, Longer and Uncut –Trey and Matt were already incredibly funny and changing comedy but they elevated their whole game by leaning on social satire, and totally blowing everybody away by making it a musical. A REALLY GOOD MUSICAL. I laughed until my face hurt when I first saw it. These are upsettingly talented dudes. One of the things I love about South Park's animation is they get genuine laughs out of the limitations of the animation. I'll laugh at every South Park slap fight.
4. Raggedy Ann and Andy: A Musical Adventure – This is a very hard-to-find (Never mind, there it is on YOUTUBE) fever dream of a movie with some of the best animation you'll ever see. The music is really good too! This gave me nightmares, which is good because I like nightmares.
5. Toy Story 3 – I think this may be a perfectly worked out movie. Of course it looks gorgeous but this is a very dark and ****ed up story. I mean the conveyer belt sequence into the hell pit of murderous burning trash? WTF? By the way Randy Newman's score is top notch, it reaches evocative and atonal moments that I'd compare to Alex North. This movie is what happens when you put in a ton of work into story and character.
---
---
Good luck to our contest entries! – and in the meantime, don't forget to sign up for Loot Crate's ANIMATION theme by July 19th!