The Man Without Fear finally makes his return to TV screens today, following an over two-year absence (not counting The Defenders!) – and he's up against his toughest adversaries yet.
Not only will Matt Murdock be facing a prison-free and bent on revenge Wilson Fisk in Marvel's Daredevil Season 3, but the cat's out of the bag with regard to actor Wilson Bethel's supporting role (pictured above); he'll be portraying FBI agent Benjamin Poindexter, whose eventual transformation into the sociopathically lethal Bullseye is this season's origin arc. Archenemy Bullseye's entry into the Marvel Netflix universe is something fans have been anticipating since the show debuted, and recently in interviews the creative team behind the show have indicated that they've already thought about possible story arcs for another two or three seasons of Daredevil. Naturally, that got us to thinking – who among Murdock's comic-book enemies would also be welcome additions to the show? Welcome to your nefarious Friday Five…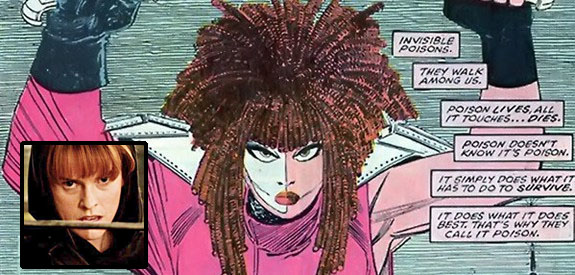 Typhoid Mary
It's true to say that the dangerously seductive, split-personality whirlwind that is Typhoid Mary hasn't yet appeared in Daredevil – however, an updated take on her has turned up in another corner of the Marvel Netflix realm. Actress Alice Eve portrayed Mary Walker – a former special ops soldier whose personality pings between a sweet ingenue and a cold-blooded killer for hire – in last month's Season 2 of Marvel's Iron Fist. Mary made her mark so indelibly, debuting in Ann Nocenti's run of Daredevil in the 1980s, that she's been high on fans' wish lists for the show all along; now that Iron Fist has been cancelled by Netflix, it seems only fitting that she (and Eve's absolutely incredible, unsettling performance) should be brought into Matt Murdock's orbit, where her comics counterpart originated. Iron Fist even planted the seed for an even crrrazier third personality of Mary's that we have yet to actually meet. But would the writers also tiptoe toward the torrid romance between the two characters? Man, Matt's love life is enough of a mess already…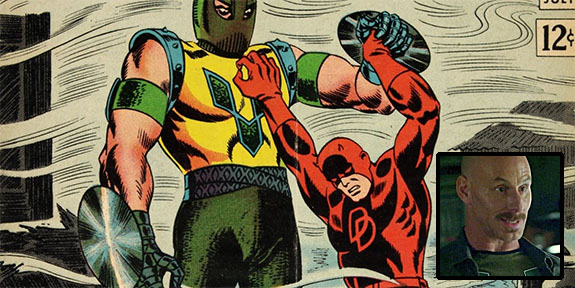 Gladiator
Technically, this is another potential villain that we have already seen in on our TV screens, though until this point he's been an ally of Matt's – not to mention a very important part of his crime-fighting M.O. We were introduced to Matt Gerald as Melvin Potter back in Season 1, as the man who made Wilson Fisk's bulletproof armor and eventually crafted the iconic red devil suit for Daredevil's official debut. He's a gentle soul, grateful to Matt for protecting the city – and his lady friend, Betsy – from he who would be Kingpin's threats and machinations. Which means if they ever steer Melvin toward his comic-book persona, as the hulking sawblade-wielding Gladiator, it's going to be devastating to watch his friendship with Matt crumble. Devastating and probably great. (Eagle-eyed fans might notice in the recent Daredevil Season 3 trailer, a brief shot that indicates we might get Melvin vs. Matt this upcoming season, though whether he'll go full Gladiator remains to be seen. Yiiiiiikes.)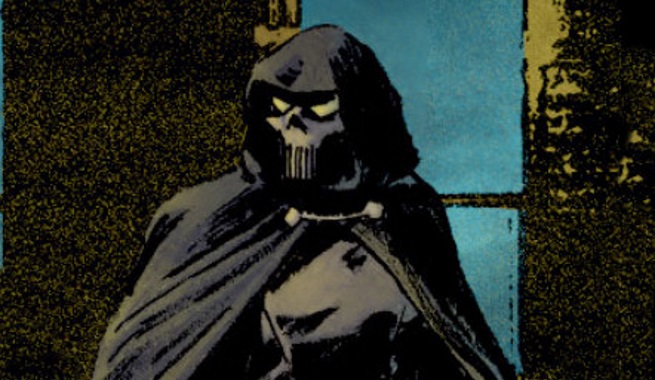 Mister Fear
Back when Marvel's The Defenders debuted, we did a Friday Five on characters that might be fun to integrate into Netflix's team-up series. At this point in time, there are no imminent plans for a second series of The Defenders to go into production; the bright side there is that several potential new characters, including Mister Fear, are up for grabs. He bears a lot of similarities to Batman's nemesis Scarecrow with his pheromone-based terrorist antics, however there are a number of ways the Marvel/Netflix folks could go with this old-school Daredevil villain to update him for the more modern, grounded storytelling that the show is promising to return to in Season 3 (and perhaps beyond). Plus he loves tormenting folks by unpacking all their personal baggage, and we know plenty of characters in Matt Murdock's world – Karen, Foggy, hell even ol' Turk Barrett – have got baggage in spades. For the record we still feel that of the multiple guys who have worn the Mister Fear mantle in the comics, Larry Cranston – a morally gray and emotionally unstable former law school classmate of Matt's – would make the most sense to adapt for Netflix.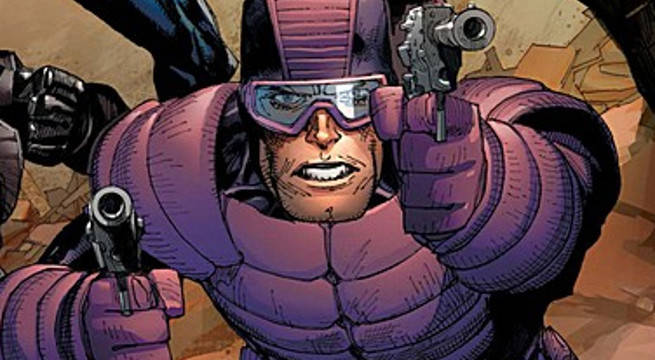 Paladin
So we may have cheated a little bit here – it's a stretch to call Paladin a villain. You can't exactly call him a hero either, though; traditionally in Marvel comics, he's danced right on that edge the same way that fellow mercenary Deadpool has, being a thorn in the side of pretty much everybody yet undeniably coming in handy in a tough situation. (In the comics, he's helped Daredevil in battle against the Cobra, Jester, Purple Man and more; he also once took a payout from the FBI to shoot Daredevil, resulting in Matt's capture and imprisonment. Oops.)  There are innumerable ways Netflix's series could incorporate a shady, skilled guy like Paladin (real name unknown – it would be interesting to see the TV shows keep it that way, as well); he'd work great on Marvel's Jessica Jones too, where his inveterate womanizing would undoubtedly earn him ten levels of shade from Jessica, but we'd welcome his presence on Daredevil.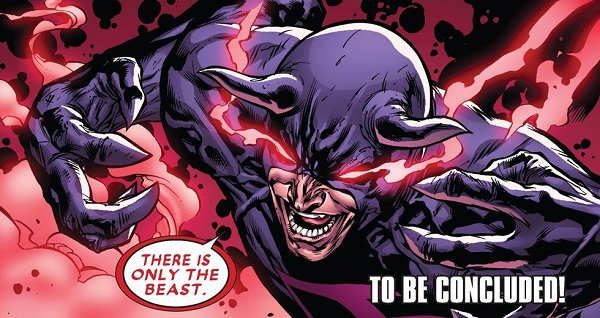 The Beast
Okay, go with me on this one because I realize it's a stretch; first of all, one of the things that early reviews are celebrating about the new season of Daredevil is how it abandons the mystical elements that appeared in Season 2 and The Defenders in favor of the grittier crime-drama at the core of the show's debut. So with that in mind, it probably feels a little counter-intuitive to suggest an appearance from The Beast… aka Matthew Michael Murdock. Yup, at the end of the Shadowland arc in the comics, Matt gets possessed by an actual demon and becomes the villain of his own story for a while; it takes a super-mega chi punch from Danny Rand to smack the evil out of him before it's over. So yeah, pretty over the top for Netflix's established universe… and yet, there's an interesting premise there. It would take careful and thoughtful writing, but they could figure out a way for the mysticism we've seen from time to time to seep into Matt's consciousness and finally tip him over the edge into full-blown tyranny he's only flirted with up until now. Charlie Cox, who owns this role a little bit more every time he puts on the mask, seems more than up to the dramatic challenge. Heck, now that we think about it, maybe The Beast isn't suited for Daredevil at all but if they do decide to keep The Defenders going, what better way than to have Jessica, Luke and Danny team up to pull their friend back from the brink of hell…
---
---
Feeling a little sinister? Can't get enough of those Marvel Villains? Then you are not going to want to miss the next Marvel Gear & Goods crate, THE LAIR – sign up before 11/15 at 9pm Pacific!