Of all the pop culture memories of our childhoods, the most treasured are often the ones which entertained as well as educated, expanding our horizons and our knowledge. Especially when the subject was…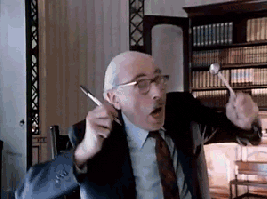 Today, the new season of Bill Nye Saves the World hits Netflix, which is absolutely cause for celebration. (Check out the trailer above.) Nye's talk show is a delightful meld of the traditional chat show and scientific exploration, filled with his trademark good humor – the latter of which is just as much of a joy as you remember watching Bill Nye the Science Guy as a kid all those years ago. Bill's 90's show was definitely peak kids' television in the educational realm, but it got us thinking about some of the previous shows we grew up with that had a science-y bent… and so, enjoy this week's Friday Five!:
Big Blue Marble
This one is digging back quite far into the memory banks – it ran from 1974 through 1983 on PBS – and if we're quite honest, it's not strictly a science show. But Big Blue Marble (i.e. a fanciful description of what Earth looks like from space) gave a lot of credence to the science of sociology, showing children the importance of understanding different cultures and societies around the world. Each episode would showcase the daily lives of two kids – one American, and one from another country – to both celebrate their uniqueness and highlight what they shared in common; later episodes also had segments that delved into early lessons on protecting the earth's ecology. A deep cut for a lot of 80's kids!
Schoolhouse Rock: Science Rock
It's indisputable that ABC's Schoolhouse Rock played a major role in our love of learning-while-loafing, delivering key lessons in all disciplines right smack in the middle of Saturday morning superheroes and other cartoons. (It was also a big deal in bringing educational content to network television, instead of its mainstay on public TV.)  The animated shorts – all songs written by the amazing Bob Dorough, who recently passed away at 74 (*sniffle*) – were brilliantly well-rounded to cover grammar, history, mathematics and of course…. SCIENCE! "Interplanet Janet" (above), all about our solar system, was an especially catchy scientific tune.
3-2-1 Contact
If you grew up watching Sesame Street during the early 80's, chances are high that you eventually graduated to its Children's Television Workshop cousin later in the morning; 3-2-1 Contact was definitely aimed at older kids but filled with just as much brain-tickling goodness. It mixed sketch segments with youngsters with pre-taped bits focused on that episode's theme. (A format not unlike Sesame Street, eh? If it ain't broke, don't fix it…)  Particularly popular was The Bloodhound Gang, a recurring segment featuring a trio of teen detectives who used science to solve mysteries. Eat your heart out, Hardy Boys! (And yes, at the end of this clip that is Sarah Jessica Parker as Little Orphan Annie. Heh.)
Mr. Wizard's World
Hands up, those of you whose favorite scientific activities involved your chemistry set or doing your own experiments at home? Chances are, no kids' show was more entertaning for you than Mr. Wizard's World on Nickelodeon; Don "Mr. Wizard" Herbert first began showing kids home-grown science demos during the 1950's on NBC with a program called Watch Mr. Wizard. After a brief stint on CBC in the 70's, Herbert brought a fast-paced and fun version of his original show – still filmed in Canada – to Nickelodeon's flagship programming schedule in 1983, where it became a classic of wonder, tiny controlled explosions and countless urgings to NOT try this at home, kids, and never unsupervised…
Beakman's World
The influence of Mr. Wizard as an instructive force in demonstrating the rules of the road in all forms of science was definitely felt on future kids' programming; the direct descendants of Don Herbert were clearly our pal Bill Nye, and Paul Zaloom who debuted as a zappy-haired guy named Beakman on TLC a year earlier. Though Beakman's World seemed aimed at a slightly younger audience than Nye (or at least, the comedy was a bit broader), the show's appeal was pretty darn quick; within one year, Beakman and pals made the jump from cable and syndication to CBS as part of the final era of Saturday morning kids' programming.
BONUS CLIP!
You didn't think we'd leave you without this, do you? 😉
BILL! BILL! BILL! BILL! BILL! BILL!….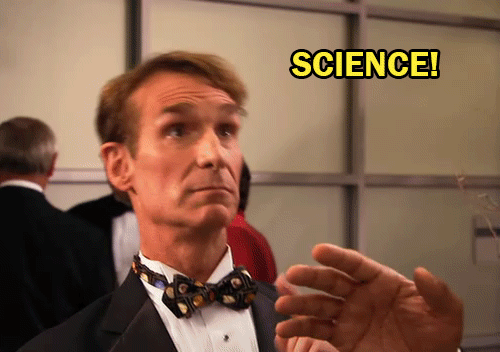 ---
---