We're still coming to you from San Diego at Comic-Con International, and we're only on the second day! So many great cosplayers so far… AND YET…
As per usual, after just about a day and a half here at SDCC we've seen so many great cosplayers it makes our hearts full. Several of them even stopped by the booth! So, we wanted today's Friday Five to be some of the raddest cosplays we've seen at the show so far. Dig these!
(All photos by Nicole Campos)
5. Dapper Galactus! (with gal pal Marvel Girl)

4. Did Somebody Call The Resistance?!

3. This guy. He's got about 10 lookalikes running around, they're EVERYWHERE. 😉

2. We're not crying. YOU'RE CRYING.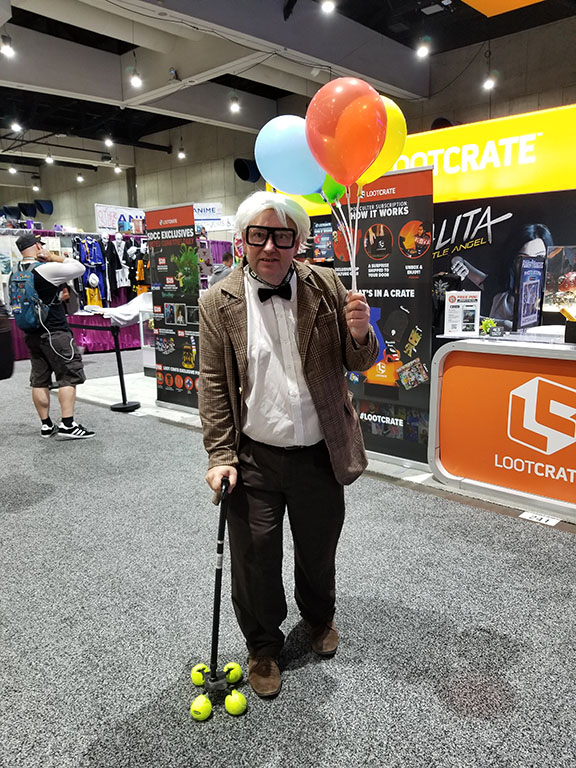 1. And our number one favorite… introducing the newest DISNEY POWER COUPLE!

(Also excuse yours truly's big ol' thumb in the photo there… sometimes you gotta keep moving and you don't notice until later. It's SDCC folks… it's MAYHEM!)
BONUS SHOT: This little girl. Because she's got the coolest parents on the exhibit hall floor and she knows it. 😄🤘🏼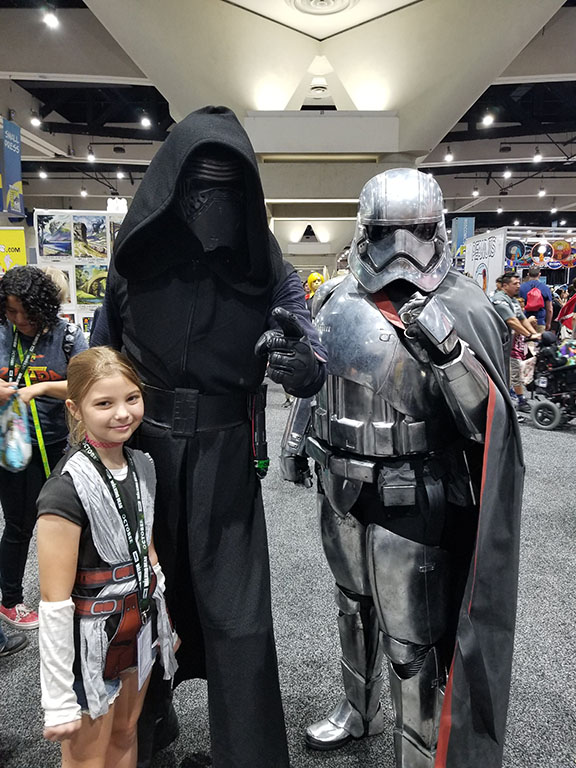 ---
---
If you want live updates from the show floor, the Gaslamp and more, be sure to follow us on Twitter where we'll be sharing cool stuff from SDCC all weekend! Booth news, photos, videos from our production team and more.
Also you definitely want to follow our Instagram, for Stories… particularly on Saturday, July 21st! I'll be uploading to Stories all day to give you as much of a 360 degree look at SDCC as possible… including activations in the Gaslamp and more. Plus, if I spot Looter t-shirts in the wild, you might get a special gift!