We're now just over 48 hours away from the last episode of Game of Thrones. Ever. This is it. And we're probably still going to be talking about it for weeks yet…
The last season of the beloved HBO series has transcended geek culture and turned into the biggest (and some say,  the last) watercooler TV discussion of the century so far. And this last season has been somewhat divisive, so it's fair to say that we expect the finale to be the same; some fans will love it, others will hate it.  Not that this particular trend is anything new in television; there's an element of debate to be had about pretty much any final episode of a show, and the shows that captured a dedicated fan base all but guarantee it. So for today's Friday Five, we thought we'd reflect back on thoughts about some of those very finales, how they were received at the time and whether they hold up today…
Note: It probably goes without saying, but we're going to discuss the endings of five television series below so if you haven't seen them but were planning to binge them at some point… [MASSIVE SPOILERS!] Maybe bookmark this blog and come back and read it later. 😉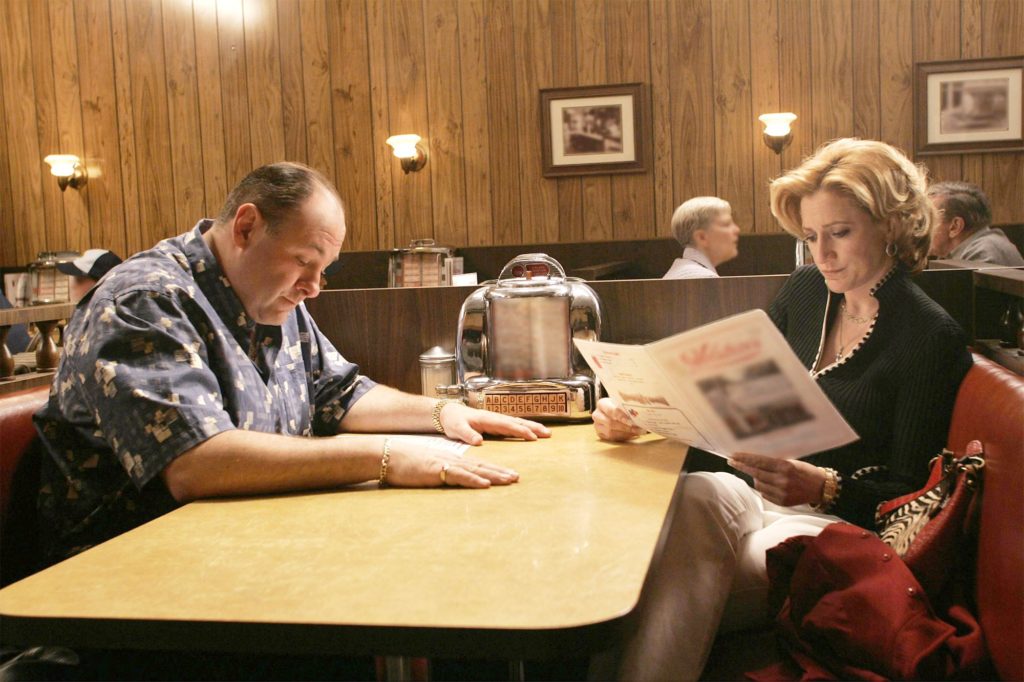 The Sopranos, "Made in America"
After six seasons of groundbreaking storytelling, taking the mob melodrama to Shakespearean levels of character drama and tragedy, it seemed Tony Soprano had finally beaten back all challenges to his power. He and his family are about to sit down for a dinner of onion rings and who knows what other kinds of comforting junk food. All seems well, but gradually the tension grows: There are shady looking characters lurking nearby, Meadow is having trouble parking her car outside. Journey's "Don't Stop Believing" builds to a crescendo and all of the sudden… the most abrupt cut to black you've ever seen. The screen holds on that black silence for a long time, so much so that audiences infamously thought their cable had cut out at the worst possible time. Turns out, David Chase intended for you to be slammed into that ambiguous ending full force; some fans hated the lack of resolution at the time, some still do. But many have come to embrace The Sopranos' halting finale for what it says about inevitability. (While some believe the cut to black meant one of those shady guys whacked Tony right then and there, others stand by the idea that it's meant to represent that he'll always have to look over his shoulder, never truly getting a moment's peace.)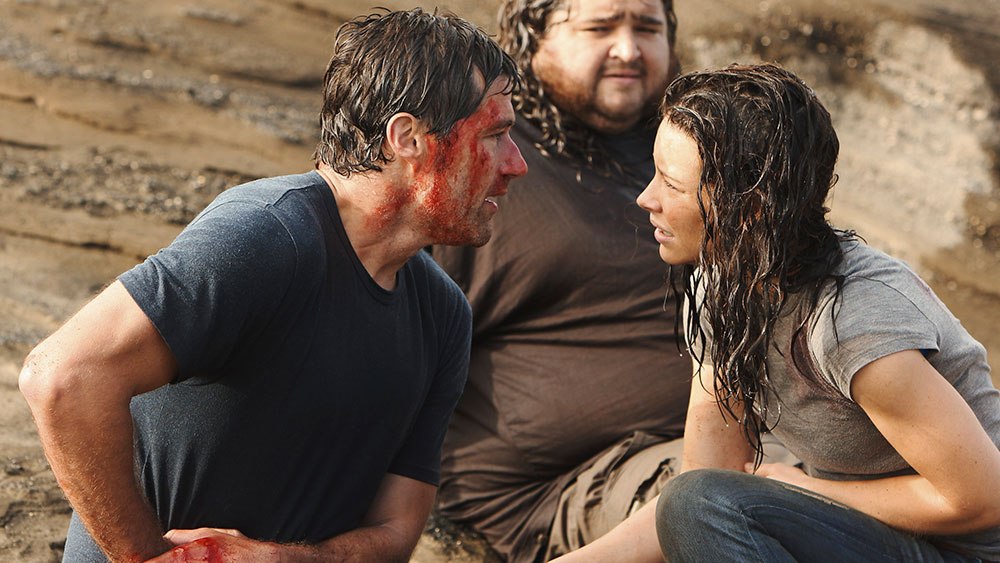 Lost, "The End" (Parts 1 & 2)
Of all the finales on this list, Lost might bear the closest resemblance to Game of Thrones in the volume of dissatisfaction from a core section of the fanbase with the direction of the entire final season of the series. (Notably, critics have been more universally critical of GoT's rushed pace while they were rather divided about Lost.) In retrospect, the controversial "flash-sideways" storyline – in which the show moves on from its flashbacks/flashforwards to look at a sort of alternate timeline which ends up [SPOILER] being a vision of all our protagonists later coming together again in the afterlife – was definitely a odd flex, and some of the reveals about the history of The Island felt a bit shoehorned in at the last minute. (Allison Janney was fascinating in that flash-way-back to the births of Jacob and The Man In Black, but we probably should have gotten that reveal earlier in the run.) Despite those debates, it's hard to deny that Lost in its main timeline delivered on tremendous character resolutions: Kate and Sawyer getting off the island and on with their lives, Ben Linus becoming one of the most satisfyingly redeemed villains in TV history and of course, Jack getting off his high horse and sacrificing his life for his friends. Dying in the same spot we saw him wake up in the pilot, with Walt's dog for company. Pretty solid grace note, there.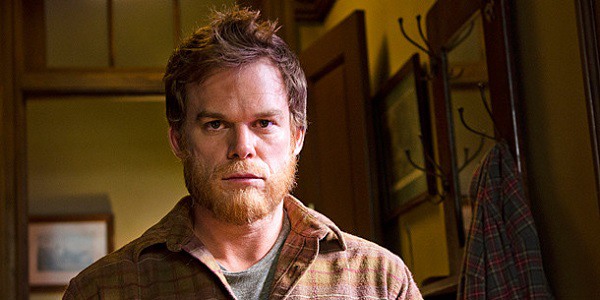 Dexter, "Remember the Monsters?"
There's a popular sentiment amongst fans of Showtime's long-running serial killer drama: Season 4 (the one that put Dexter at odds with John Lithgow's terrifying Trinity Killer, culminating in the gut-punch discovery of Dex's wife Rita's body after we are lead to think he's triumphed) was a peak that could never be topped. And it's true, Dexter struggled to match the gravitas and quality of that season as it barreled through four more years of increasingly bizarre and outlandish plotlines. (Colin Hanks, Molly Parker and Edward James Olmos deserved so much better than the Doomsday Killers storyline, guys.) While Michael C. Hall's captivating performance continued to be a highlight, things nose-dived to the point where in the final season, so much we had invested in had fallen by the wayside – primarily the disservice to Jennifer Carpenter's Deb, who after the show spent years dancing around a potentially delicious endgame where she struggles with and puts down her murderous brother, ended up finding out he's a killer, spiraling into depression and then being unceremoniously killed to feed Dex's last bit of man-pain at the end. In maybe the most-panned finale of the last decade, Dex gets away with it all but loses everything – his sister, his son, his identity – to become a lonely lumberjack somewhere in the Northwest. That sad-sack irony might have played better if everything leading up to it wasn't so dispiritingly sloppy.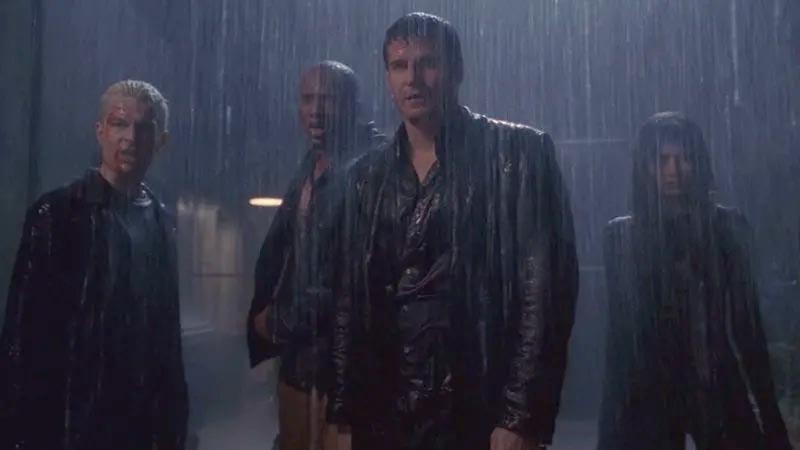 Angel, "Not Fade Away"
The universal cautionary tale of crafting a season finale is knowing the risk in going out with a bang if you don't have the assurance of a pickup for next season. Sometimes it works, and sometimes it doesn't. (Good example of this is the original run of Twin Peaks; for both season finales, David Lynch and Mark Frost went for broke with massive cliffhangers, and it worked… the first time. The second, we had to wait 25 years for more resolution.)  Joss Whedon made a similar huge gamble with the season five finale of Angel, which in true Whedon fashion came with a boatload of emotional highs and lows and involved at least one painfully sad character death. (RIP, Wesley. 😭) Sure, Angel's tale would eventually be resurrected in comics years later as much of the Buffyverse had been, but Whedon had plenty of plans for the next television outing at the time, including exploring what might happen if Fred's consciousness came back and struggled to co-exist along with Illyria in her former body. (More Amy Acker is ALWAYS good.) Instead, The WB didn't renew the show, so we were left with Angel and team faced down with an army of supernatural beings in a dark, rainy alley. The sentiment is a positive one (Angel confidently declares "Let's got to work" as the battle begins) but yeah… fans were gutted with the abruptness of this ending.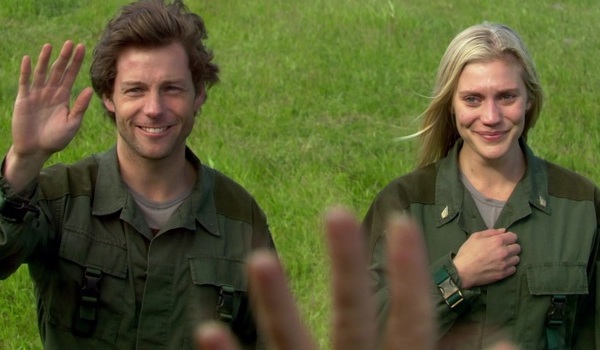 Battlestar Galactica, "Daybreak" (Parts 1, 2 & 3)
All debates about particular plot points aside, there's one thing any rational BSG fan should be able to agree upon: Getting Earth was promised to us in the miniseries back in 2003, and it would have been a cheat not to pay that off. We nearly got a much bleaker version of it in the Season 4 mid-season finale, which was the last to air before the 2008 writers' strike nearly derailed the show. (Galactica crew finds "Earth" only to discover the original Cylon colony was a bombed-out husk of death. That would have been a downer of an ending, eh?) However, strike averted, Ron Moore & Co. came back to finish the series out and deliver a super-sized three-hour finale that, down to the wire, would still polarize the fan base. Some were miffed about the religious overtones inherent to several events. (To which, honestly we'd say, we we watching the same show? That was there all along.)  Others held fast to a yay/nay opinion depending on where their favorite characters ended up. (Baltar & Six fans were thrilled the two got a happy ending; meanwhile, Apollo/Starbuck shippers were bereft by their ambigious final scene. As a die-hard BSG lover, I'm gonna go on the record and say I always loved them best as a doomed couple who couldn't get it together; I do have a problem with Starbuck's unexplained final arc before she poofed, but that's more about inconsistency with the other "Is XX an angel or what?!" parts of the show.) The BSG finale was a definitive ending that paid off what the show set out to do, plus had a number of revealing flashbacks to where our characters came from before the show's events that in some cases were downright mind-boggling. (The great Mary McDonnell got to show us a Laura Roslin very different from the one she came to be, her life still etched in tragedy, right before the President quietly passed away before he people set off to explore the real Earth, as prophesied.) Yeah, it's my favorite show, I'm totally biased… this is the only one on the list I won't debate you on, it's GREAT!
---
---