If you're a real movie nerd, chances are you get as excited when you see a supporting character with a familiar face as you do when one of your faves is the star. Let's celebrate these heroes!…
Back in the early World Wide Web days, defunct site Fametracker had an awesome column called "Hey, It's That Guy!", celebrating character actors and actresses from all your favorite things. (It even spawned a book.)  It was such an entertaining read, we thought it might be fun to periodically revisit the theme in our Friday Five column, with a franchise that we're celebrating in this month's Loot Crate… and what better title to start off with than the totally radical cast of characters in the Bill and Ted films!
Sure, Keanu Reeves and Alex Winter are the glue that holds the most excellent teen sci-fi duology together. However along with their futuristic sensei George Carlin and many others, it's a hilarious ensemble full of super talented people. Here, then, are four Excellent buds and one Bogus (though ultimately, he's alright) badguy, who you have totally seen in something else you love, dude….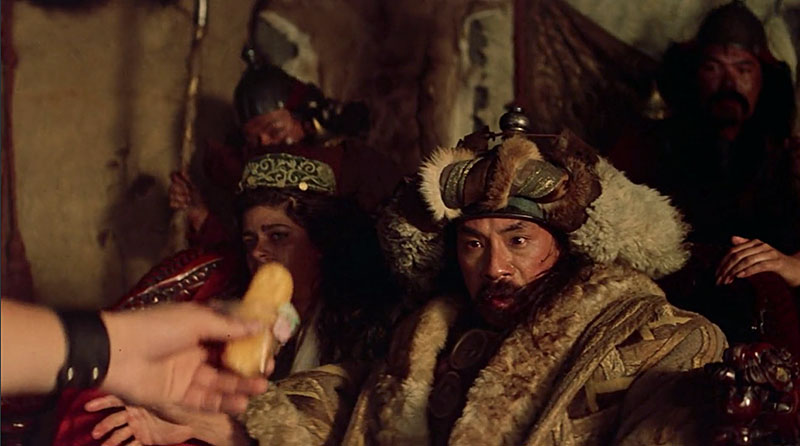 Al Leong (Genghis Khan)
In the role of Mongol warlord and Twinkie-loving badass Genghis Khan, Al Leong probably embodies the spirit of this column best of all. The dude is not only one of Bill and Ted's compadres in Excellent Adventure, he's in so many of your favorite 80's films, it's kind of cray: Lethal Weapon! Die Hard! Action Jackson! (What, you don't like Action Jackson?) He's probably most recognizable as the fearsome "Hatchet Man" of the evil Wing Kong faction in John Carpenter's Big Trouble in Little China. (Carpenter also featured him in They Live as a resistance fighter.) In addition to playing action heavies, Leong has a prestigious resume for his stunt work.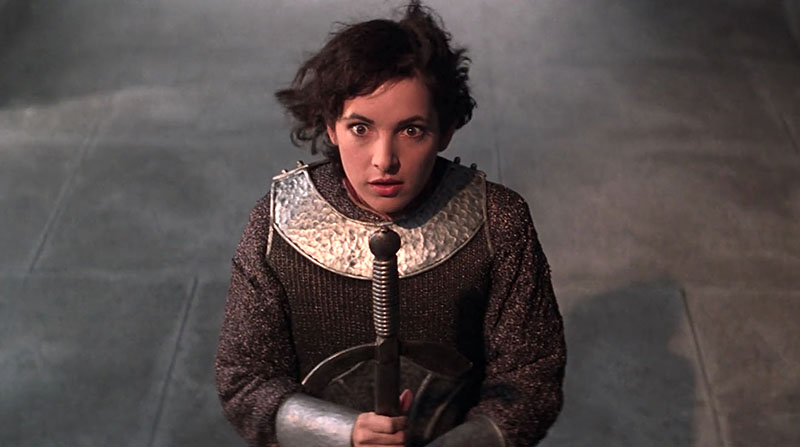 Jane Wiedlin (Joan of Arc)
The sword-wielding glory and righteous leadership of France's legendary lady warrior comes to life in Bill and Ted's Excellent Adventure courtesy of one of the biggest female rock names of the decade: Jane Wiedlin, lead guitarist (and sometimes singer) of The Go-Go's. Along with her bandmates on MTV, skippin' through fountains in between rockin' out at the Roxy is probably where you recall seeing her most, though she's done a lot of acting and voice work interspersed with her music career. Most famously in the 80's, she also played the doomed "Singing Telegram Girl" in Clue. (And if you look very closely, she turns up as an alien comms officer in Star Trek IV: The Voyage Home!)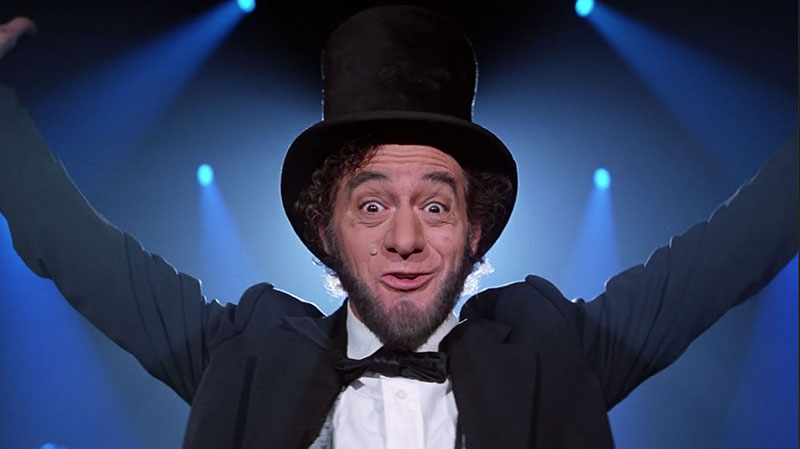 Robert V. Barron (Abraham Lincoln)
The most awesomely presidential of all in Bill and Ted's Excellent Adventure really steals the show with his Gettysburg Address/"Party on, dudes!" monologue at the end. And though you might have seen the late Robert V. Barron on screen in one of his many supporting roles in the 60's/70's/80's, if you're an 80's cartoon lover you undoubtedly heard that mellow voice quite a bit; he was Admiral Donald Hayes in the dub of the hit anime crossover Robotech. That said, it's his work behind the scenes that is super fascinating for pop culture fans: Barron was also a supervising producer on Robotech, and later the executive story editor (!) at Saban Entertainment, shaping the stories on everything from Mighty Morphin Power Rangers to X-Men!

Diane Franklin (Princess Joanna)
If the brunette royal babe that the guys encounter in medieval England (i.e. the one who ends up with Ted) looks familiar, chances are you've definitely seen Diane Franklin in another 80's classic. Arguably her most memorable performance of all was as Monique, the French exchange student who steals the heart of John Cusack in Savage Steve Holland's cult-favorite farce Better Off Dead. She also appeared in The Last American Virgin, and just narrowly missed out on playing Mozart's wife in Amadeus. (She also, as it turns out, missed out on reprising her role here, as did fellow O.G. princess Kimberley LaBelle; they were replaced by different actresses in Bill and Ted's Bogus Journey. Heinous!)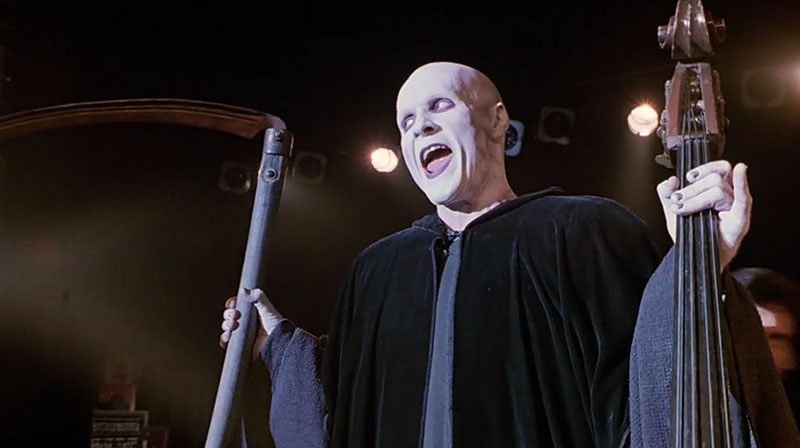 William Sadler (The Grim Reaper)
We know, Bogus Journey is widely considered a disappointment compared to Excellent Adventure. I'm here to tell you that's just flat wrong: It's definitely not a crowd pleaser the same way the first film is. However, for fearless creativity and inspired weirdness, you can't beat some of those set pieces (Alex Winter playing his own wart-faced grandmother is hilariously creepy) or bizarre characters. ("STAAAAAATION!")  By far the highlight of the Bill and Ted sequel, however, is Bill Sadler's initially terrifying and poker-faced Grim Reaper, whose failed attempts to wrangle the guys in the afterlife ends up affecting him more. (He's a most excellent bud, and a killer bass player.) Sadler is also one of those character actors who is in everything, most recently playing President Ellis in multiple Marvel films and TV shows. He's been in everything from Star Trek: Deep Space Nine to The Shawshank Redemption, and if you are a fan of 90's TV, you surely remember him as Sheriff Valenti in the scifi teen drama Roswell.
---
---
If you're a hardcore Wyld Stallyuns SUPER-fan, you're going to love this month's Loot Crate DX, which includes a Bill and Ted exclusive, plus Labyrinth, The Dark Crystal, Westworld and MORE!