If you're a real movie nerd, chances are you get as excited when you see a supporting character with a familiar face as you do when one of your faves is the star. Let's celebrate these heroes!…
Back in the early World Wide Web days, defunct site Fametracker had an awesome column called "Hey, It's That Guy!", celebrating character actors and actresses from all your favorite things. So we're showing our love for that idea every so often in our Friday Five by doing the same, and this week we're gathering around the watercooler at Initech to talk about our faves. Up this week is Office Space, featured in our August theme and a film so teeming with talent that it was very hard to choose just five to focus on. We leapfrogged over a few of the top-liners, including Ron Livingston and Gary Cole – solid character actors both, though they're in leading roles in Mike Judge's cult classic – to celebrate some of the performers in this ensemble who you know you totally love in that thing that isn't Office Space, you just might not recall what that is right away. Let's find out!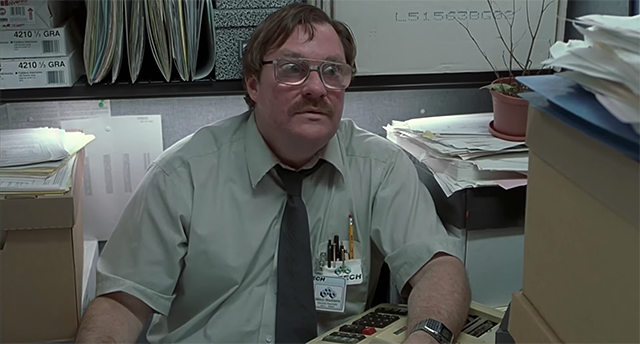 Stephen Root (Milton Waddams)
Meek and mousey Milton is the short-sleeved seedling that Office Space grew from; he appeared in early Mike Judge animations, though the protagonist role in the film shifted to Ron Livingston's Peter Gibbons. No one will dispute, though, that anxious, repressed Milton (and his red stapler) are the heart of the movie, and Stephen Root is sheer comedic perfection behind those enormous Coke-bottle glasses. It's the glasses (well, and the mumbly voice) that might prevent you from recognizing Root from other things; he's one of the most prolific and celebrated character actors working today, having appeared in shows from Pushing Daisies to Boardwalk Empire, and films including O Brother Where Art Thou?, Dodgeball, and most recently Get Out. He does a lot of voice work, too, notably in Judge's beloved King of the Hill as lovelorn Bill Dauterive. While his first well-known role was as radio station owner Jimmy James on NewsRadio, these days he's killing it (literally) alongside Bill Hader in HBO's very-black-comedy Barry.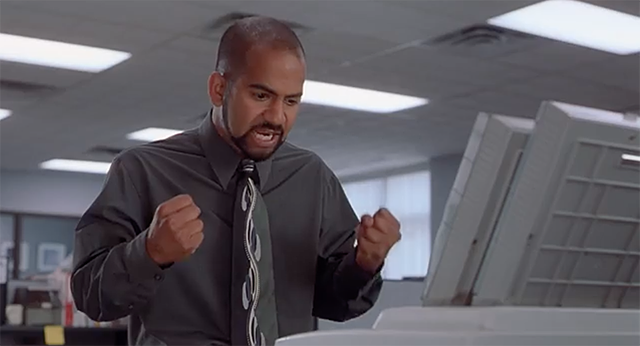 Ajay Naidu (Samir Nagheenanajar)
One-half of Peter's duo of ride-or-die co-workers, Samir is that guy who sincerely wants to do a good job, and is always ever so slightly naive about having expectations that hard work will always be rewarded fairly… boy when he realizes the truth, though, better keep an eye on your malfunctioning office supplies in case he needs to vent. Ajay Naidu effortlessly makes Samir funny without ever stooping to caricature, plus he's got some serious dance moves. (You know which scene we mean!); the actor got his start as a teen actor on afterschool specials but was super busy in the late 90's/early 00's, appearing in Darren Aronofsky's π and Requiem for a Dream; K-Pax; Subway Stories; Bad Santa and more. If you, like yours truly, were one of the five people who adored the short-lived NBC sitcom Lateline, then you no doubt remember Naidu from that as well, playing intern Raji.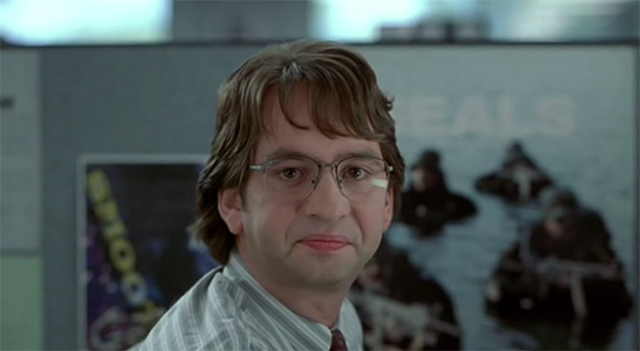 David Herman (Michael Bolton)
If Samir is the hard-working idealist of the film's central trio, then Michael Bolton (no relation, and don't you dare ask him about it) is the hardened cynic. He knows Initech's upper management are untrustworthy but he has no motivation to fight back, until he devises the ultimate payback scam. ("It's like Superman III. Underrated movie, actually.") Michael wouldn't be half as memorable without David Herman's deadpan line readings and jaded scowl; you may have clocked him first as one of the original cast members of MADtv, where he did impressions of Tim Allen, Nicolas Cage, Alex Trebek and many more. He's since done more TV (24) and films (Judge's Idiocracy, Dude Where's My Car?) but he's by far the busiest as a voice actor; you've heard him in Futurama, King of the Hill, Family Guy, American Dad, Bob's Burgers… the list goes on!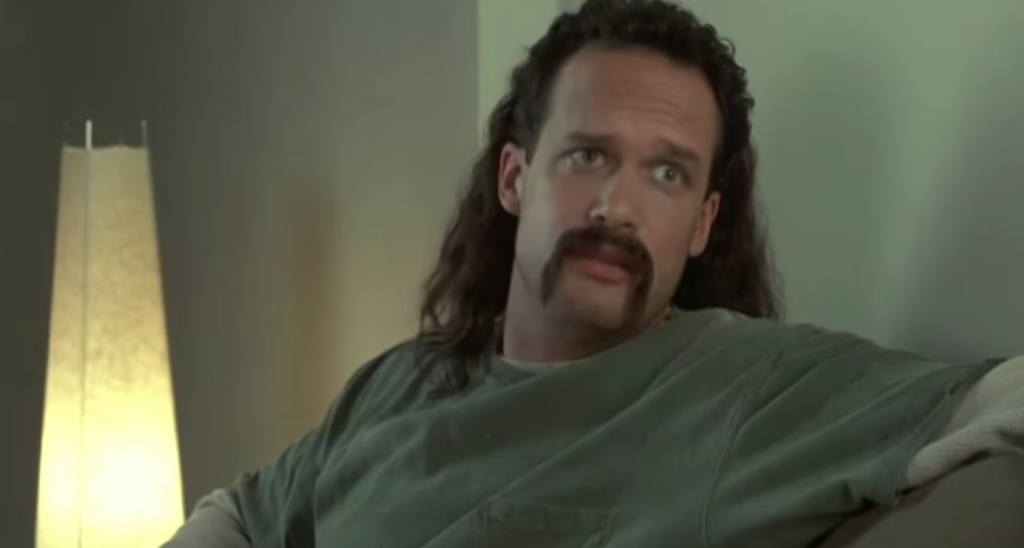 Diedrich Bader (Lawrence)
If you didn't recognize Peter's mulleted next-door neighbor right away, try this: Cover his mustache with your thumb, and then just focus on his hair minus the party in the back. Yup, Diedrich Bader was the delightfully dim Oswald on The Drew Carey Show for nine seasons, somewhere in the middle of which he filmed his Office Space appearance as the most happy-go-lucky construction worker in the world. Bader's other film roles include EuroTrip and Napoleon Dynamite, and he's guested on tons of other shows besides Drew Carey. And as with a lot of these actors, he's done tons of voice work; if you watched Batman: The Brave and the Bold on Cartoon Network, that was Bader voicing the Caped Crusader for three seasons. He's also voiced roles in The Simpsons, South Park and BoJack Horseman among others.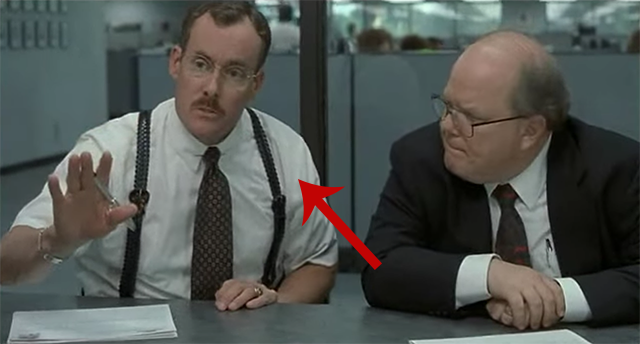 John C. McGinley (Bob Slydell)
Ohhhhh, these guys. The consultants that are brought in to downsize Initech are surely some of the most despised characters in Office Space, and yet… somehow, John C. McGinley manages to make Bob Slydell eternally watchable. What's his secret? Probably the same secret he deployed in his marquee role as Dr. Perry Cox on Scrubs. Yeah, you know the dude… the one who was somehow still likable even though he had an irrational hatred of Hugh Jackman. Seriously, WHO hates Hugh Jackman?! McGinley, like Root, is another one of those ever-present character acting geniuses, in films from The Rock to Point Break, and loads of TV; he currently stars in the IFC horror-comedy Stan Against Evil.
BONUS PERSON!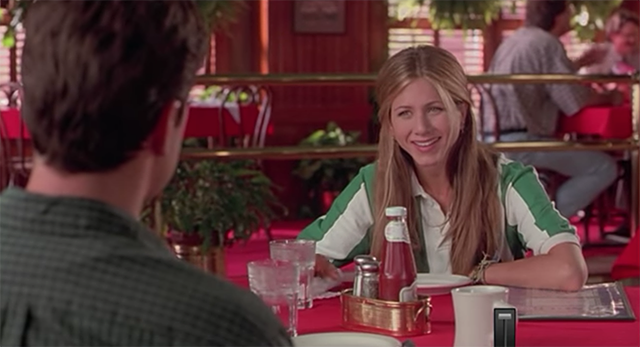 Jennifer Aniston (Joanna)
Okay, there is a very good reason for including this bonus entry: Namely, Office Space, while a terrific film, doesn't actually have a great hit ratio for female characters. There are basically a few minor ones here and here… and then there's Joanna. The wonderfully written, equally ground-down table-slinger who captures Peter's heart, who happens to be played by one of the most famous actresses on the planet. We don't have to tell you who she is, you already know. And she's REALLY DAMN GOOD in Office Space. Seriously. Just don't you dare challenge her about her pieces of flair…
---
---