If you're a real pop culture nerd, chances are you get as excited when you see a supporting character with a familiar face as you do when one of your faves is the star. Let's celebrate these heroes!…
Back in the early World Wide Web days, defunct site Fametracker had an awesome column called "Hey, It's That Guy!", celebrating character actors and actresses from all your favorite things. So we're showing our love for that idea every so often in our Friday Five by doing the same, and this week we're celebrating some of your favorite friendly neighborhood faces from the various Spider-Man films over the years!
It's hard to believe that it's been 17 years since the first Sam Raimi-directed Spidey film hit screens, and in the time since we've had three different incarnations of Peter Parker in live-action, each different series simply crammed with fantastic actors. (Of course, the animated Into the Spider-Verse was itself packed to the gills with talent at the mic, too!)  For this Friday Five, we're going to highlight five of our favorite character actors that span the Tobey Maguire, Andrew Garfield and Tom Holland eras…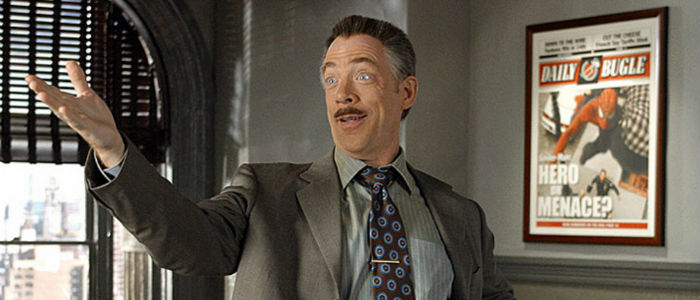 J.K. Simmons (J. Jonah Jameson, Spider-Man 1-3)
Look, he may have been the quintessential example of a character actor's character actor for most of his career, but there's no denying that J.K. Simmons is a bona-fide star now. He won a long-overdue Academy Award for playing the most nightmarish teacher of all time in Whiplash, and went on to starring as the lead in a television show in the deeply underrated Counterpart, a brainy sci-fi spy vehicle that sadly was cancelled after two seasons on STARZ. Despite dozens of roles in films, TV and especially in fan favorite voice over roles (including Tenzin in The Legend of Korra, Stanford Pines in Gravity Falls and many more), it is undeniably his flawless turn as the iconic, flat-topped bigmouth editor of the Daily Bugle in Raimi's Spider-Man trilogy that earns him the most geek love. You could argue he nailed it so perfectly, it's possibly put off any of the subsequent Spidey films from bringing ol' JJJ back if they can't get Simmons to be the one to snarl "PARKERRRR!" (We're still quietly hoping that the MCU has room at the table.)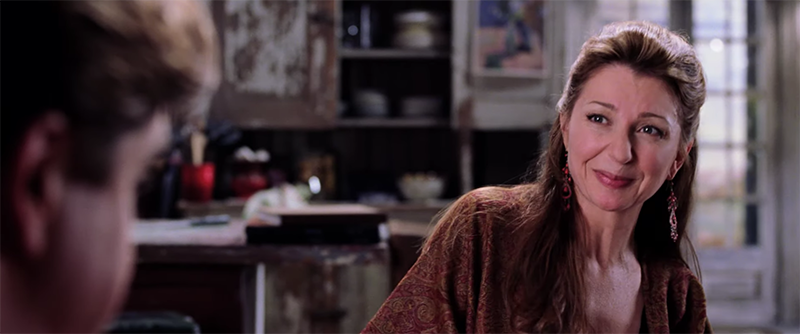 Donna Murphy (Rosalie Octavius, Spider-Man 2)
Much as with Simmons, the great Alfred Molina has over the years amassed an incredible CV of character work (going all the way back to his first screen role, as the doomed Satipo in that first scene of Raiders of the Lost Ark). He was an established presence by the time he bagged the role of Doctor Octopus in Spider-Man 2 – arguably the most beloved of the villains in that trilogy – but it's the luminous Donna Murphy as his doomed wife, Rosalie, who really stands out as a "Hey, I know her!" moment. You definitely should, particularly if you are a lover of the theatre; Murphy is one of the most celebrated stage actresses of her generation, particularly in musicals having been nominated five times and won two Tonys, for her starring roles in Passion and The King and I. Among fans of genre film and TV, she's probably best known as Anij, Captain Picard's love interest in Star Trek: Insurrection; she's also appeared in The Bourne Legacy, The Fountain and The Nanny Diaries.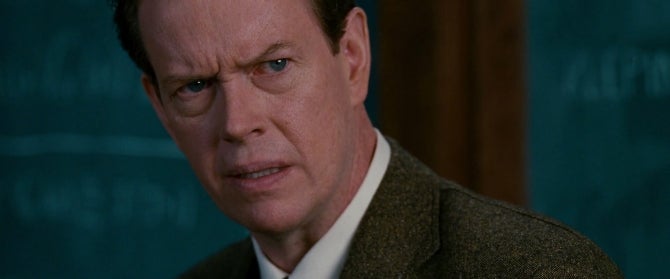 Dylan Baker (Dr. Curt Connors, Spider-Man 2 & 3)
The downside to methodically growing the universe of your comic-book adaptation over the course of several films is that, eventually, not all of your plans might come to fruition. Once Marc Webb's Spider-Man films kicked off we got the full villain take on Dr. Curt Connors (played by Rhys Ifans), but in Raimi's trilogy he never managed to get to his origin story as The Lizard; he was just one of Peter's college professors. Nevertheless, he managed to make an impression anyway as he's played here by Dylan Baker, another of the most beloved and prolific character actors of the 80's and onward. Requiem For A Dream, The Cell, Road to Perdition, Trick R' Treat, Selma – his movie CV is huge and varied, and that's not even scratching the surface of his TV credits because he's literally been in almost everything. He was particularly good as a tragic undercover Russian spy in The Americans, most recently. (Fun fact!: His screen debut is almost unrecognizable, as the pig farmer who gives Martin & Candy a lift in one of the funniest scenes in Planes, Trains and Automobiles.)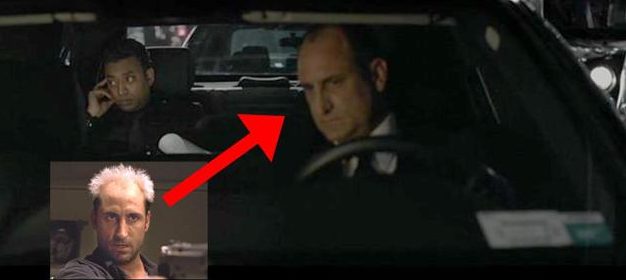 Michael Papajohn (Dennis Carradine, Spider-Man; Limo Driver, The Amazing Spider-Man)
Now, there are lots of actors in the Andrew Garfield era Spidey flicks we could highlight (Irrfan Khan, Embeth Davidz and Michael Massee come to mind immediately)… but instead, we can't help but pinpoint this nifty slight of hand that might make fans of both of the first two trilogies do a quadruple-take. If the guy driving Khan's Oscorp exec Rajit Ratha around looked familiar in a very particular way, that's because he had a small but crucial role in Raimi's trilogy: Michael Papajohn was Dennis Carradine! Ugggh, THAT GUY… the guy who put a bullet in Uncle Ben's chest. (In the original comics run, his name is never fully revealed, but he's referred to as "The Burglar"; the name Dennis Carradine became canon in subsequent books and materials.)  Papajohn got his start as a college athlete, playing baseball with Louisiana State; instead, the turned to stunt work in films like Everybody's All American and Starship Troopers, before becoming an actor. He's also appeared in Predator 2, Terminator 3: Rise of the Machines and Transformers: Revenge of the Fallen.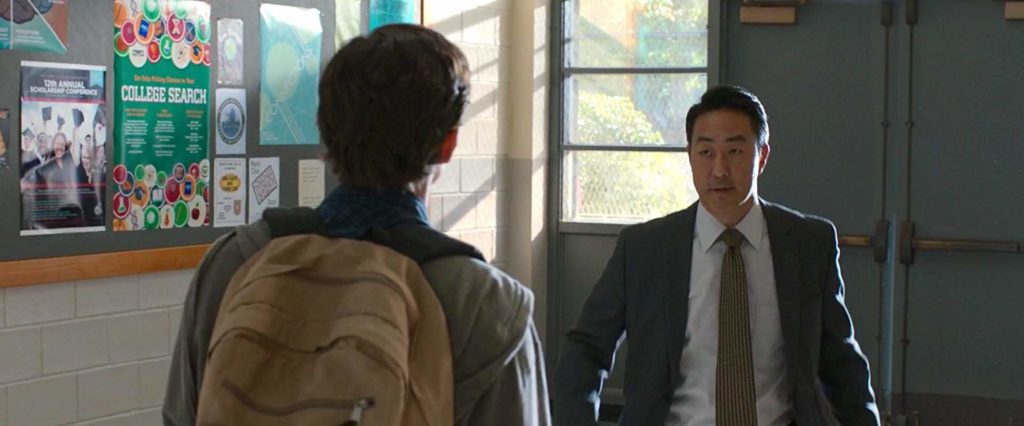 Kenneth Choi (Principal Morita, Spider-Man: Homecoming)
Peter's first solo outing in the MCU boasts an incredible cast, from villainous Michael Keaton on down to the delightful cameos. (Hannibal Burress! Martin Starr!)  But no doubt, the most delightful from a Marvel nerd standpoint is the arrival of Kenneth Choi as the principal of Midtown School of Science and Technology, whose last name is Morita… and if you think you know why, you're right.  Choi also appeared back in 2011 in Captain America: The First Avenger as Jim Morita, a member of the Howling Commandos who fought alongside Steve Rogers during WWII… and there's a picture of him in that role in Principal Morita's office, so it's basically implied that Peter's principal is the elder Morita's grandson! (Fun fact!: This is the second descendant of a Howling Commando in Marvel filmed continuity; on Marvel's Agents of S.H.I.E.L.D., Antoine Triplett was mentioned as being the granchild of a team member, presumably Gabe Jones.) Choi has been a prolific character actor since the late 90's, appearing in films like The Terminal, Wolf of Wall Street, Suicide Squad and Bright, as well as TV appearances including Roswell, 24, Sons of Anarchy, and The People v. O.J. Simpson: American Crime Story in which he scored the plum role of one of the most recognizable judges in the world, Lance Ito.
---
---
We're celebrating all things Spider-Man across our Core, DX and Wear lines this month, in addition to many more of your favorites in this month's JOURNEY theme! Check it out!