If you're a real movie and TV nerd, chances are you get as excited when you see a supporting character with a familiar face as you do when one of your faves is the star. Let's celebrate these heroes!…
Back in the early World Wide Web days, defunct site Fametracker had an awesome column called "Hey, It's That Guy!", celebrating character actors and actresses from all your favorite things. So we're showing our love for that idea every so often in our Friday Five by doing the same, and this week we're getting ready to ROLL OUT some familiar faces on the sidelines of one of the biggest franchises of the past decade.
While fan reactions to the various Transformers blockbusters have varied wildly, the films have continually been box office hits and drawn an enormous pool of talent beyond the leads of each film; of course, the real stars are the Transformers, with legendary Optimus Prime voice actor Peter Cullen being joined throughout the franchise by the vocal stylings of Hugo Weaving, John Goodman, Ken Watanabe, Angela Bassett, and Leonard freakin' Nimoy, among others. Usually, of course, these are such huge sprawling robot beat-em-ups that the humans trying to stay out of the fray also include some minor roles that, occasionally, turn up familiar faces. See if you recognized any of these bit players from their other work!
Zack Ward (Transformers)
If a particular red-headed Army Ranger lieutenant among the group who are under attack from the Decepticons in the first Transformers flick looks familiar, you shouldn't be surprised; Canadian actor Zack Ward has been in this business for over 30 years. In films he's been particularly active in the horror genre, including Resident Evil: Apocalypse, Freddy Vs. Jason and BloodRayne II: Deliverance; meanwhile on TV, he's been on shows including Lost, Deadwood, It's Always Sunny in Philadelphia and American Horror Story: Cult.  Of course, if you've been with him since his start as a child actor, you might remember him fondly in a specific role: Ward made his film debut as uber-bully Scut Farkas in the holiday cult classic, A Christmas Story. ("Scut Farkas?! What a rotten name!")
Marc Evan Jackson (Transformers: Revenge of the Fallen)
Ten years ago when the second of the current run of Transformers films was released, it might have been a little harder to immediately recognize Marc Evan Jackson as the officious commander of U.S. Central Command. Nowadays, of course, he's a much more familiar face particularly to sitcom fans; he plays both Captain Holt's husband, Kevin on Brooklyn Nine-Nine, as well as arch-demon and Ted Danson antagonist Shawn on The Good Place. Over the past decade, he's actually been quite a ubiquitous face on TV comedies including Key & Peele, Arrested Development, Happy Endings, and Black-ish; and movies including Kong: Skull Island and Jumanji: Welcome to the Jungle. He's also one the stars of the popular old-timey-radio comedy podcast The Thrilling Adventure Hour, in the space-serial lead role of "Sparks Nevada: Marshal on Mars." ("I'm from EARTH!")
Mindy Sterling (Transformers: Dark of the Moon)
The third live-action Transformers installment is the first to feature significant cast changes, and really a ballooning of supporting and bit players all around… and when an insurance agent called Martha suddenly pops up on screen, no doubt you thought "I KNOW her!" Mindy Sterling is one of the most prolific comedic character actresses of her generation, most notably her breakout role as villainous Frau Farbissina in the Austin Powers movies. In film she's run the gamut from How the Grinch Stole Christmas to Reno 911!: Miami, and innumerable series appearances including a key role in Alan Tudyk's web series Con Man, but probably her most prolific work is as a voice actress; you've heard Sterling in Invader Zim, Robot Chicken, Justice League Unlimited, The Legend of Korra, Voltron: Legendary Defender… so many great shows!
Mitch Pileggi (Transformers: The Last Knight)
So in the role of a group leader of TRF – who seek to wipe out all Transformers, good and bad – in The Last Knight, you're going to fall into one of two camps on Mitch Pileggi, most likely. Either you're in the "Hang on, I know him…" camp, or you're more than a casual fan of The X-Files and you immediately sat upright in your seat thinking "SKINNER! YASSS!" Pileggi has been a consistent presence in lots of TV and film for years, particularly in television where he's appeared in ER, Birds of Prey, The West Wing, Stargate Altantis, Supernatural – he even voiced Commissioner Gordon as a regular in the Saturday morning Dark Night series The Batman. For all of us Want-to-Believers, though, he'll indelibly be linked to his classic role as FBI Asst. Director Walter Skinner, Mulder and Scully's superior, in every season of The X-Files and all the films. (He even appeared in The Lone Gunmen!)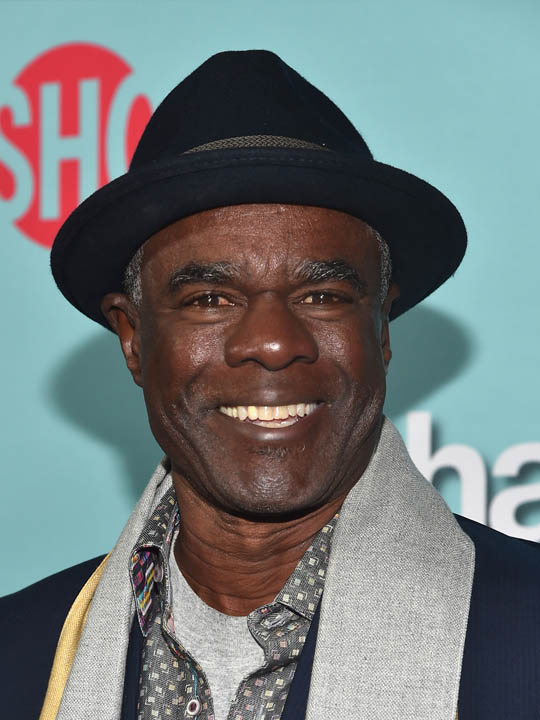 Glynn Turman (Bumblebee)
Renowned character actor Glynn Turman is smiling for good reason: He plays General Whalen, Jack (John Cena)'s superior officer in last year's Bumblebee, undoubtedly the best-reviewed and most fan-lauded Transformers-verse film to date. A fixture in film and TV since the late 1960's, Turman's biggest movie role to catch the eye of our fellow geeks before this was probably Mr. Hanson, Billy Peltzer's doomed science teacher in Gremlins;. Other films on Turman's CV include Deep Cover, Sahara, and Super 8; On television, in addition to his many, many guest appearances (including a recurring role as Jaleesa's boyfriend-then-husband on 80's hit sitcom A Different World), he's also directed quite a bit, including episodes of The Parent 'Hood, Hangin' with Mister Cooper and The Wayans Bros. (Fun fact!: He was also one of the original finalists for the role of Han Solo in Star Wars!)
---
---
It's practically right there in the name – Transformers loot is all over this month's TRANSFORMATION theme for Loot Crate, Loot Crate DX and Loot Wear! Sign up by January 19th!