In an era where the gradual move away from physical media seems to be never-ending, there are still a few media companies mounting a serious case for being a collector. No one does that quite like the Criterion Collection.
A mainstay of the best in home video presentation for 35 years, Criterion launched during the height of the laserdisc era (whoo, remember those, old timers?!), and has consistently released spectacular home video transfers with beautiful presentations from the packaging to the supplements. In the BluRay era, purchasing a new Criterion disc is like an indulgent treat; there's a reason film buffs sound the alarm every time they do one of their coveted 50% off sales on criterion.com. And they really are beloved in the film community; check out the "Closet Picks" series on their YouTube channel for an idea of exactly how many folks across various forms of media are Criterion fans.
Every Criterion release is numbered, and this fall they're reaching a landmark with their 1,000th release – and boy, is it a doozy. We're SO excited for it, that we decided to do today's Friday Five on some of our favorite Criterion box sets; true, the company has done hundreds of amazing single-title releases, from modern-day blockbusters to rare art films and foreign classics. But as #1000 is a big damn box set indeed, we thought we'd go with that spirit…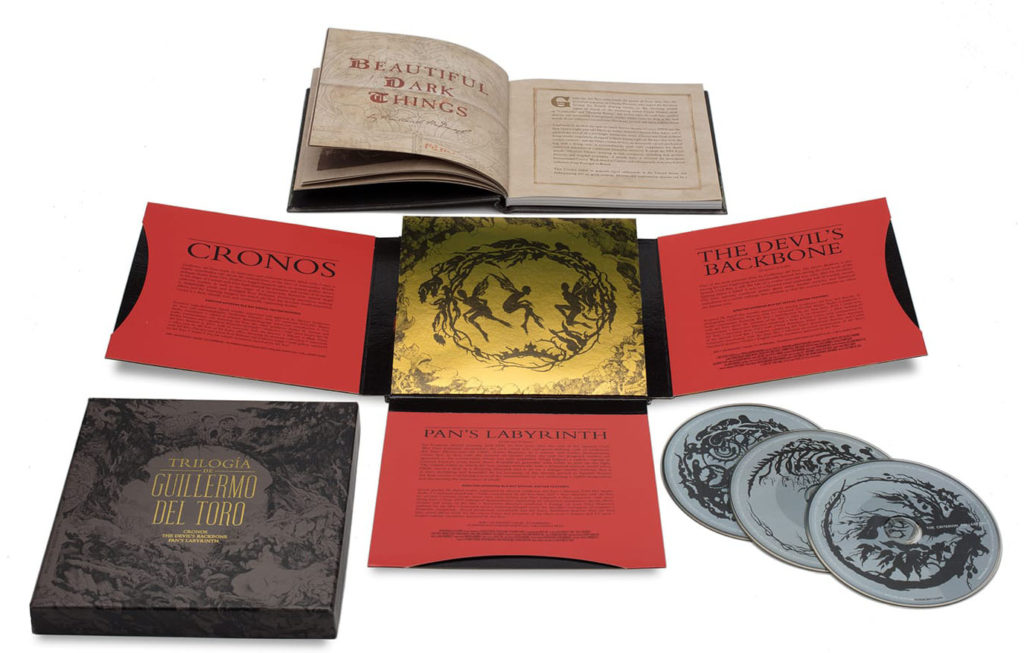 Trilogía de Guillermo del Toro
Look, if you're as big a fan of the Oscar-winning (man, it feels good to say that!) Mexican auteur as we are, you need this set in your life. Criterion's gathering of Del Toro's threesome of fantastical Spanish-language films – "each a tale of childhood in troubled times," says Criterion – is a pretty stunning presentation, particularly on BluRay as it comes in this gatefolded box set with a sizeable booklet full of artwork and essays. Cronos and The Devil's Backbone are both masterpieces in their own right, but it's Pan's Labyrinth that really wrecks us each and every time. This is a gothic gold mine.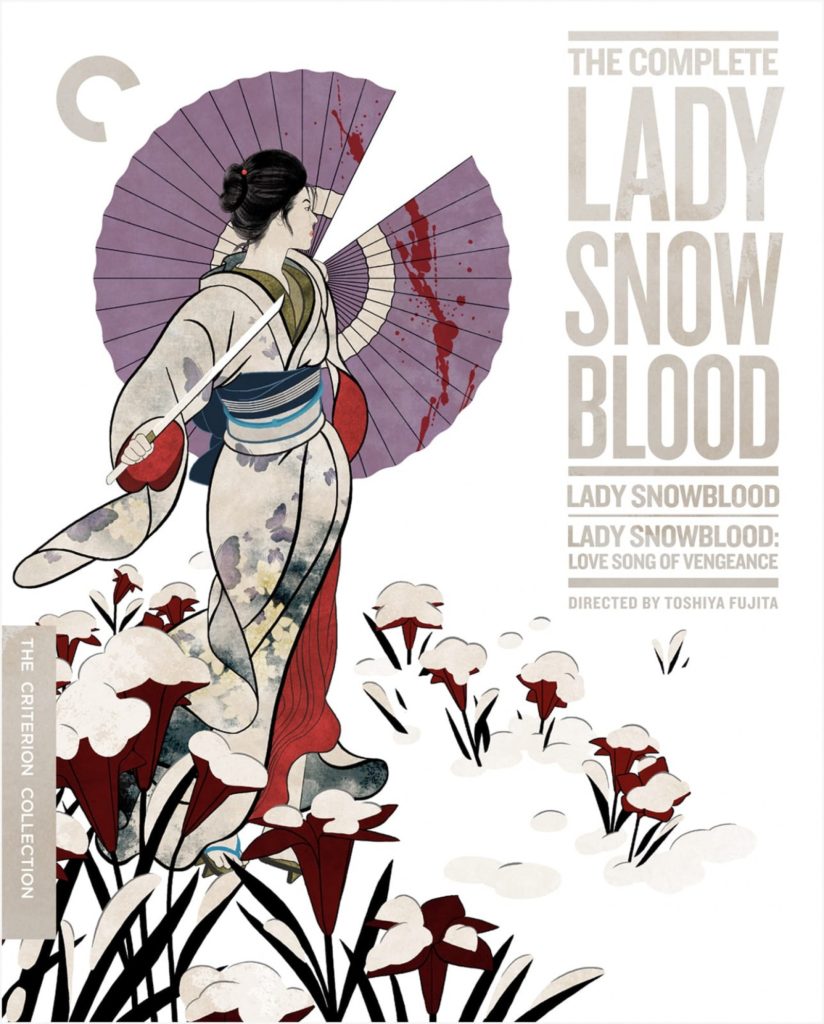 The Complete Lady Snowblood
As noted, Criterion is a brilliant way to discover foreign classics, and there's no better place to start than this beautiful double feature of Toshiya Fujita's saga of revenge. If Meiko Kaji's Lady Snowblood seems familiar in both tale and visuals, it's probably because you've seen Kill Bill Vol. 1 & 2; Tarantino used the films as inspiration for his revenge tale (and let's be honest, when it comes to O-Ren Ishii, he basically just stole Lady Snowblood's look. Plus, that wintry fight scene!). Homages notwithstanding, if you're a fan of Asian cinema and martial arts this set is an essential, beautiful tableau of widescreen action.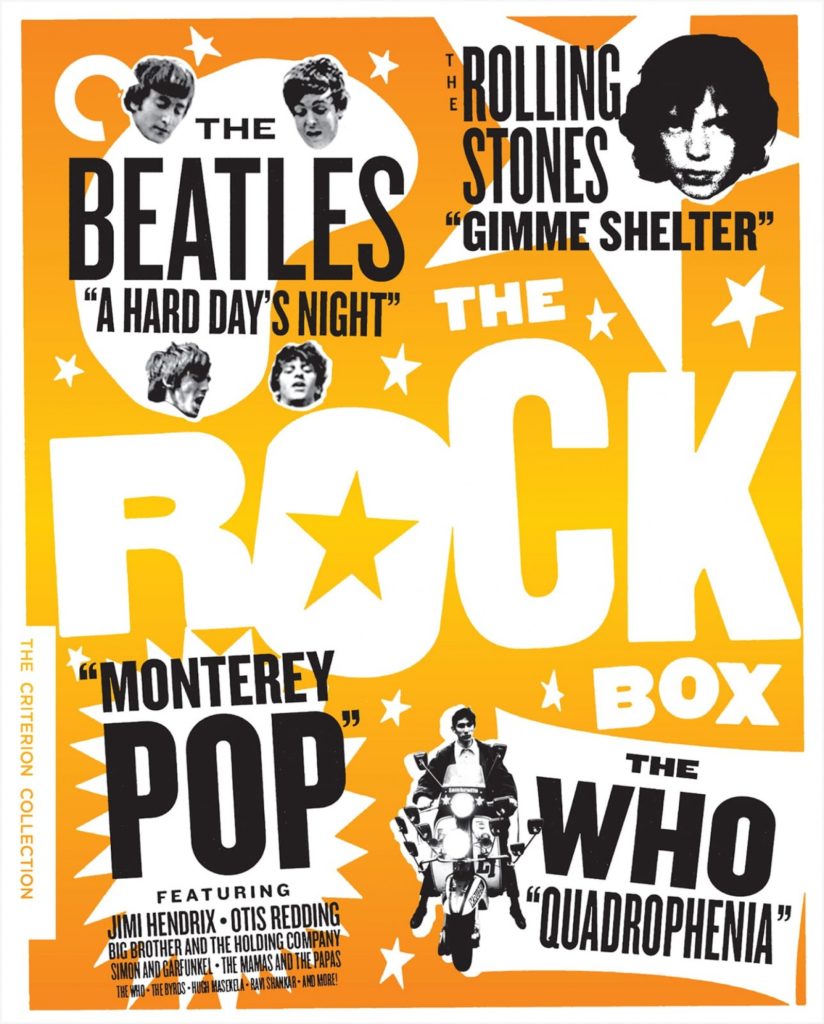 The Rock Box
Some of Criterion's greatest releases over the years have been in the realm of pop music, and this packaging of four of their best titles is a real treasure-trove for fans. The Beatles' first feature film A Hard Day's Night is a black and white masterpiece of music and comedy, and really should be in ever cinema fan's collection for its importance alone. Here, though, it's joined by The Rolling Stones' controversial live performance at Altamont Speedway; the Monterey Pop Festival, featuring landmark performances from Jimi Hendrix, Janis Joplin, Simon & Garfunkel and more; and Quadrophenia, the uber-British youth saga of mods vs. rockers set to the music of The Who.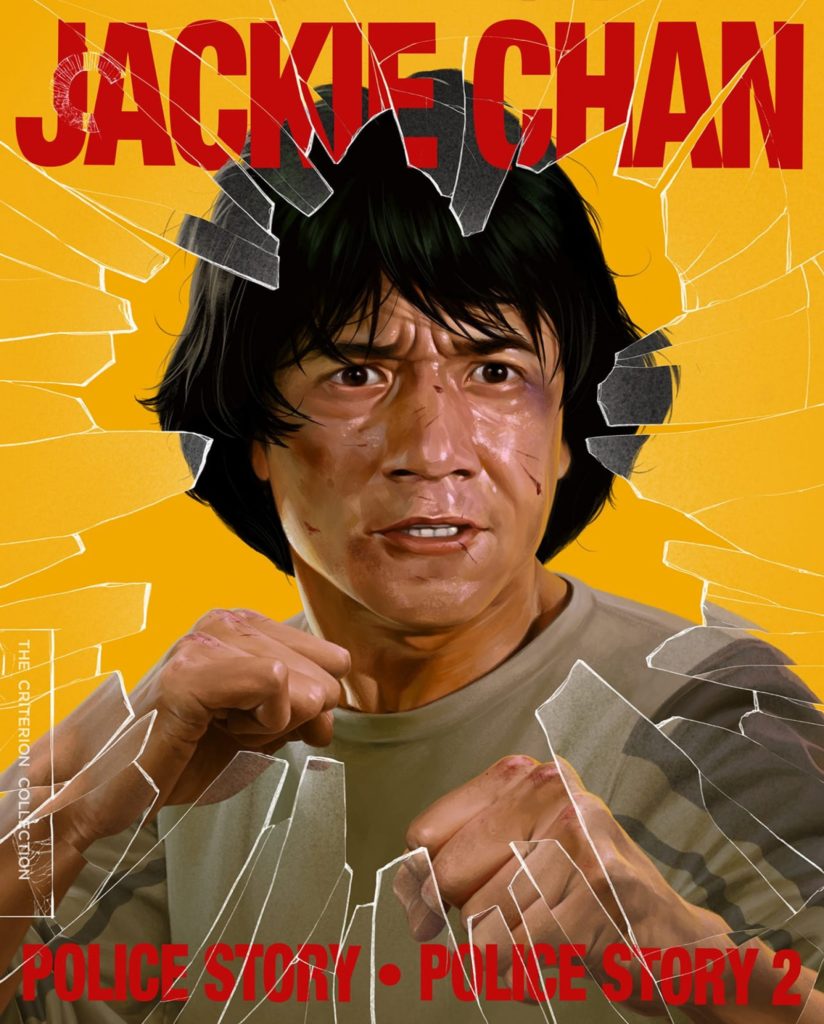 Police Story/Police Story 2
If they really wanted to, Criterion could probably gather at least eight to 10 Jackie Chan films into some kind of mega-box-set; the action star has been so prolific over his decades as an international box-office draw, there's plenty of classics to choose from. What they've done here, though, is deliver the definitive BluRay release of arguably his two best, the first two Police Story films – which he directed, in addition to starring in and, as is his calling card, performing every stunt himself. (That mall battle at the end of Police Story, in which he slides down a pole covered in lit light bulbs that explode as he falls… it never ceases to amaze. The man's nuts!) The extras on this are also phenomenal, including many in-depth pieces on how Chan and his stunt team pull of those insane fights.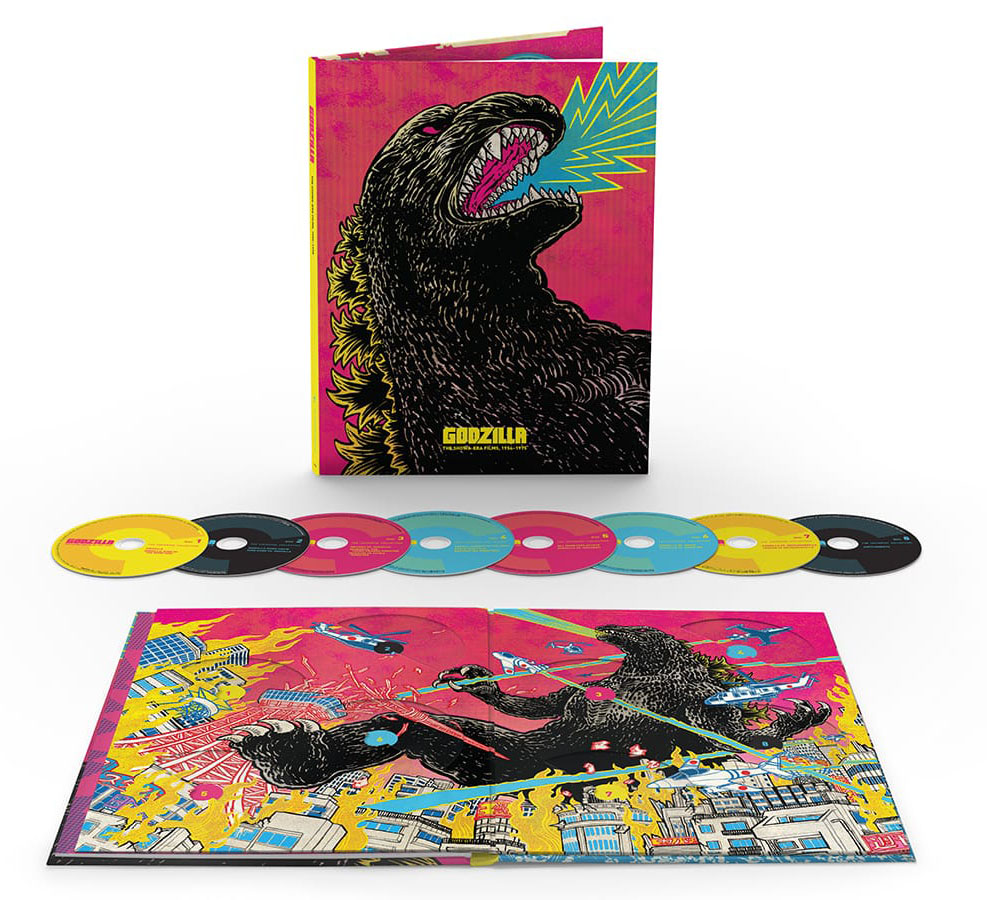 Godzilla: The Showa-Era Films, 1954–1975
Here it is, collectors – the long awaited spine #1000 in the Criterion Collection! And when this was announced with much fanfare last week, boy it didn't disappoint: An incredible presentation of 15 (!!!) classic Godzilla films from Japan's Showa era, covering over 20 years of the kaiju legend's cinematic history. It includes, among other titles, the original 1954 classic; King Kong Vs. Godzilla; Mothra vs. Godzilla; Ghidorah, the Three-Headed Monster; Son of Godzilla; Destroy All Monsters; and Terror of Mechagodzilla. In addition to the supplements on every disc, this set features gloriously colorful artwork for every film, created especially for Criterion by artists including Katsuya Terada, Geof Darrow, Becky Cloonan, Monarobot and more. We know, you can't wait to get your hands on it! You'll have to wait a little longer though; you can pre-order it now, but it's released on October 29th.
---
---