Expectations seemed to be all over the map, but one thing's for certain: The latest filmed adaptation of Stephen King's IT has thrilled both audiences and critics and become a surprise September hit. Which only means one thing…
Actually, that's not true, it means several things – not the least of which is probably, which King book is a studio going to try and reboot next. (Humble request: Don't do Misery. Some perfect things are best left alone…) Of course, IT never was a feature film before, it was a miniseries which was held back a bit by the restrictions of early 1990s network TV. Andy Muschietti's feature film gets to dig deeper in some respects while, at the same time, demonstrating a solid instinct for what works on a page vs. on the screen.
Oh, right, but that one thing: A sequel, of course. Though it wouldn't be a craven Hollywood device to make more money in this case, at all; Muschietti wisely chose to focus the entire film this time out on the story of the Losers' Club as kids. So the key material from the book that revisits the childhood friends and erstwhile clown-demon slayers as adults, reuniting to exterminate the evil of IT forever, will be the inevitable Chapter 2. And for our Friday Five, we thought we'd hop right on the fun speculation train that so much of the interwebs have been playing at for the past week: Who could possibly play the motley crew of young heros in their grown-up years?  Here are some of our favorite suggestions… (Note: We are holding fast to the Friday Five rules, so you'll have to spin your own theories about the other two. Sorry, Eddie Kaspbrak and Stan Uris!)
Jason Ritter as Ben Hanscom
Maybe we are playing sentimental favorites just a little bit with this pick, but hear us out. His father – the late, great John Ritter – played Ben Hanscom as an adult in the 1990 TV miniseries, so bringing on board Jason Ritter might on a certain level seem like a bit of stunt casting. Fact is, though, that the younger Ritter is a fantastic actor who has shown a real knack for playing earnest, heroic types that feel authentic, yet not so idealistic that you want to shake them out of it. This would suit Ben – he who would be "Haystack", all grown up but still wrestling with not being good enough, the memory of being bullied for his weight or his unrequited love for Beverly – incredibly well. (Note: The most popular suggestion for Ben seems to be Chris Pratt, for reasons that are also probably obvious; we're into it, sure, but that dude's busy. 😉 )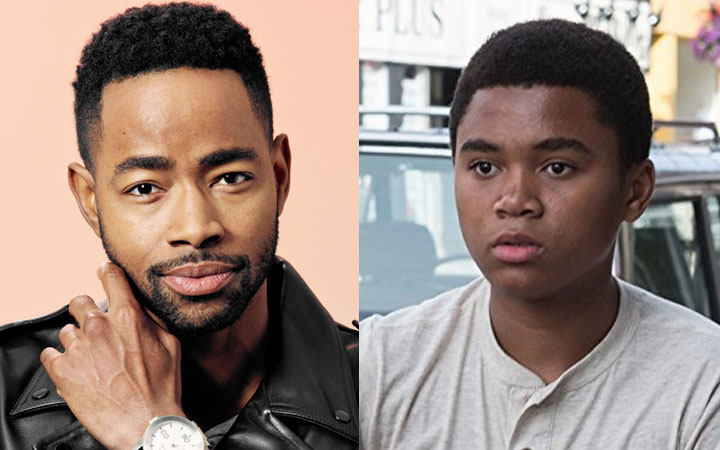 Jay Ellis as Mike Hanlon
We've probably seen more awesome suggestions for the role of Mike – the lone Loser who stays behind in Derry to keep watch until IT returns – than just about anyone; Chiwetel Eijofor and Chadwick Boseman are popular picks. But we're going with our own pick on this one, and that's Jay Ellis, who has just come off the back of a second season playing Issa Rae's estranged ex-boyfriend on HBO's Insecure. He's awesome on that show, managing to pack a lot of emotional resonance into what is ostensibly a comedy but touches on some intense issues around relationships. Ellis knows his way around internalizing conflict, which is definitely something that characterizes Mike's struggle into adulthood, until he's finally reunited with his friends. (Muschietti has indicated that Mike's arc in the film might get even darker, too.) He's got our vote.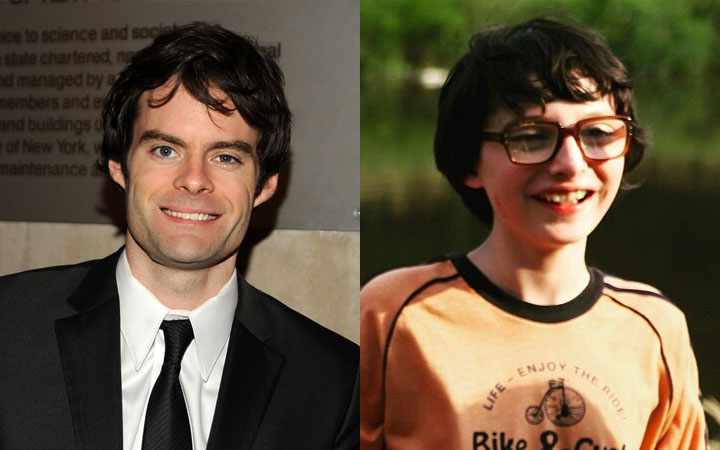 Bill Hader as Richie Tozier
So, we can't take credit for this one, we've seen a few other folks make this call already… but man, do we wish we could!  Getting former SNL (and current Documentary Now! – seriously, it's on Netflix, go watch it!) star Hader into the shoes of class clown Richie is reason enough to make this sequel tomorrow; he's arguably perfect casting. The potential for the one-liners he'd blast out to deflate the tension of that big reunion makes us giddy just thinking about it. Hader bears a decent resemblance to young Richie (aka Stranger Things' Finn Wolfhard), and if you've seen his more dramatic work in films like The Skeleton Twins (co-starring Kristen Wiig), then you know he's more than up to the task of the heavy material Chapter 2 will bring. He's the goofball we all need, guys. Make this happen!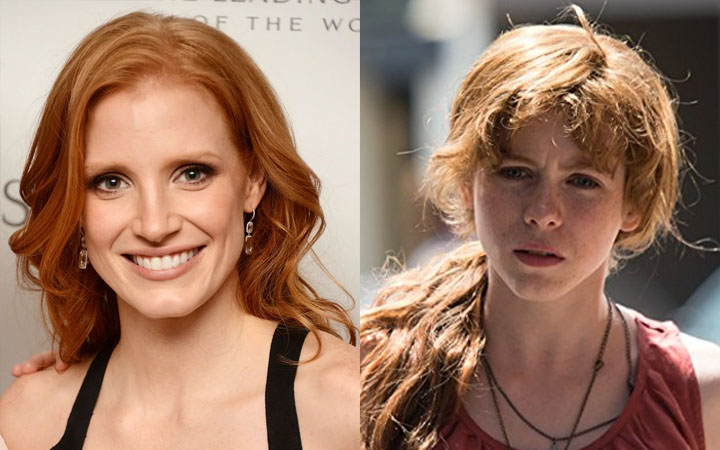 Jessica Chastain as Beverly Marsh (Rogan)
There have been a few popular (and appropriately ginger) suggestions for the lone female presence in the Losers Club, Bryce Dallas Howard and Amy Adams among them.  More often than not at the top of the fans' wishlist, however, is Academy Award nominee and veritable force of nature Chastain, and to be honest it's hard to disagree. She's definitely in demand and she'd be a huge get for this franchise, but she could certainly sink her teeth into adult Bev's battle to break free of the cycle of violence of her youth (SPOILER ALERT: She ends up marrying as abusive and awful a man as her father was), and downplay any cliches that might threaten to circle that storyline. Young Sophia Lillis set a high bar with her performance in Chapter 1, so bring in the big guns if you can. (Plus, director Muschietti is now on record saying he wants Chastain for the part… well, okay then!)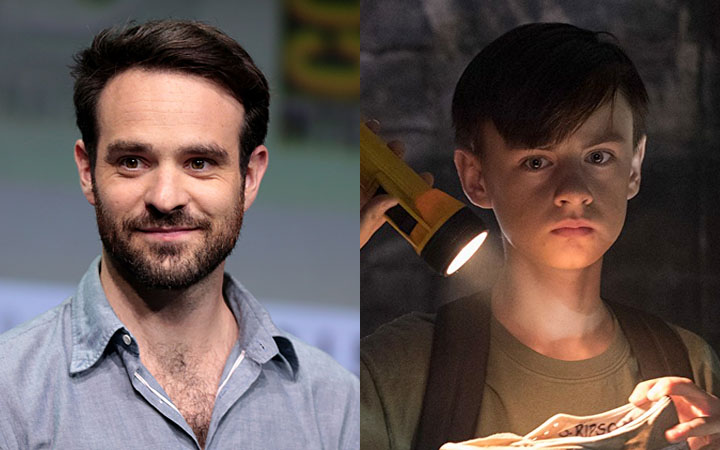 Charlie Cox as Bill Denbrough
Though not grabbing the same kind of headlines as the Chastain suggestion, this one seems to be getting quite a bit of fan-wishlist traction, too. At least, on Tumblr it is. (Then again, what Marvel actor isn't popular AF on Tumblr?)  He's a little on the young side at 34, but as Charlie Cox's mix of vulnerability and survivor's guilt as Matt Murdock on Daredevil and The Defenders continues to deepen, we can absolutely see him shining as Bill, the erstwhile hero of this tale who is destined to become a best selling novelist (hello, Stephen King stand-in!) and will discover in adulthood that he hasn't really gotten over the death of his brother Georgie. (Or his attraction to Beverly; he does marry an actress with red hair.)  We've gotten so used to Cox's American accent from behind the Daredevil mask, it's all too easy to close our eyes and hear him utter Bill's stutter-proof mantra. "He thrusts his fists against the posts and still insists he sees the ghosts…"


What do you think, Looters, do these picks sink or do they float? (Do they allllllll float?!) Do these actors fit the Bill? (Or the Ben… or the Bev… okay, we'll stop now.)  Tweet us @lootcrate and let us know your thoughts!
---
---