OK OK So why didn't the ghost dance at the Halloween party? Because he had noBODY to dance with! HAHAHAHA anyways….. Welcome back to my blog where this week we are super hyped for Halloween here at Loot Crate and to celebrate I created a list of some of the BEST HALLOWEEN MOVIES EVER (family friendly version of course). It is going to be so skeleFUN! Ok, I'll stop.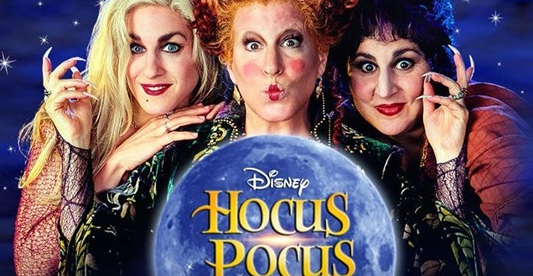 HOCUS POCUS
At the VERY VERY tippy top of the list we have Hocus Pocus and if you have seen this movie you know why. IT IS AMAZING. It's a Halloween classic and anyone will tell you that. Directed by Kenny Ortega (yes HighSchool Musical vibes) After moving to Salem, Massachusetts teenager Max Dennison explores an abandoned house with his sister Dani and their new friend, Allison. After dismissing a story Allison tells as superstitious, Max accidentally frees a coven of evil witches who used to live in the house. Now, with the help of a magical cat, the kids must steal the witches' book of spells to stop them from becoming immortal. Do yourself a favor if you haven't seen this movie and watch it, I promise you won't regret it. 
You can watch this on Disney Plus, Amazon Prime Video, iTunes, Youtube and Google Play.
THE NIGHTMARE BEFORE CHRISTMAS 
Another beloved classic The Nightmare Before Christmas is a true Tim Burton masterpiece and ultimate #SQUADGHOULS. It;s like a beautiful creepy musical full of weirdness. What more could you ask for? The film met with both critical and financial success, grossing $89.1 million since its initial release and garnering a cult following. It was nominated for the Academy Award for best Visual Effects a first for an animated film. The film has since been reissued by Walt Disney Pictures, and was re-released annually in Disney Digital 3D from 2006 until 2009, making it the first stop-motion animated feature to be entirely converted to 3D.The film follows the misadventures of Jack Skellington, Halloweentown's beloved pumpkin king, who has become bored with the same annual routine of frightening people in the "real world." A true treat. 10/10 recommend.
You can watch this on Disney Plus, Amazon Prime Video, iTunes, Youtube and Google Play.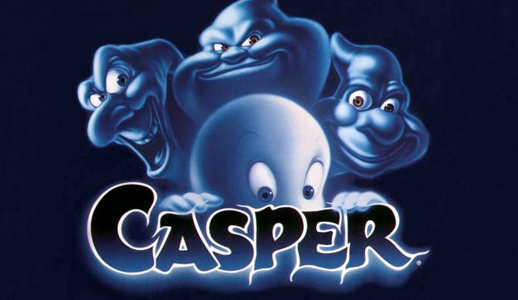 CASPER
This one is good. Very good. If you're looking for a fun, family-friendly film to watch with the kids this Halloween, look no further than Casper. Based on the Harvey Comics character of Casper the Friendly Ghost, created by Seymore Reit and Joe Oriolo, this movie kept the character's core conceit, but darkened up the tone considerably. It's kid-friendly, but there are certainly still some scares to be found. The plot surrounds an afterlife therapist and his daughter who meet a friendly young ghost when they move into a crumbling mansion in order to rid the premises of wicked spirits. I would definitely consider this a must watch especially if you have younger children!
You can watch this on Hulu, Youtube, iTunes, Google Play and Amazon Prime Video.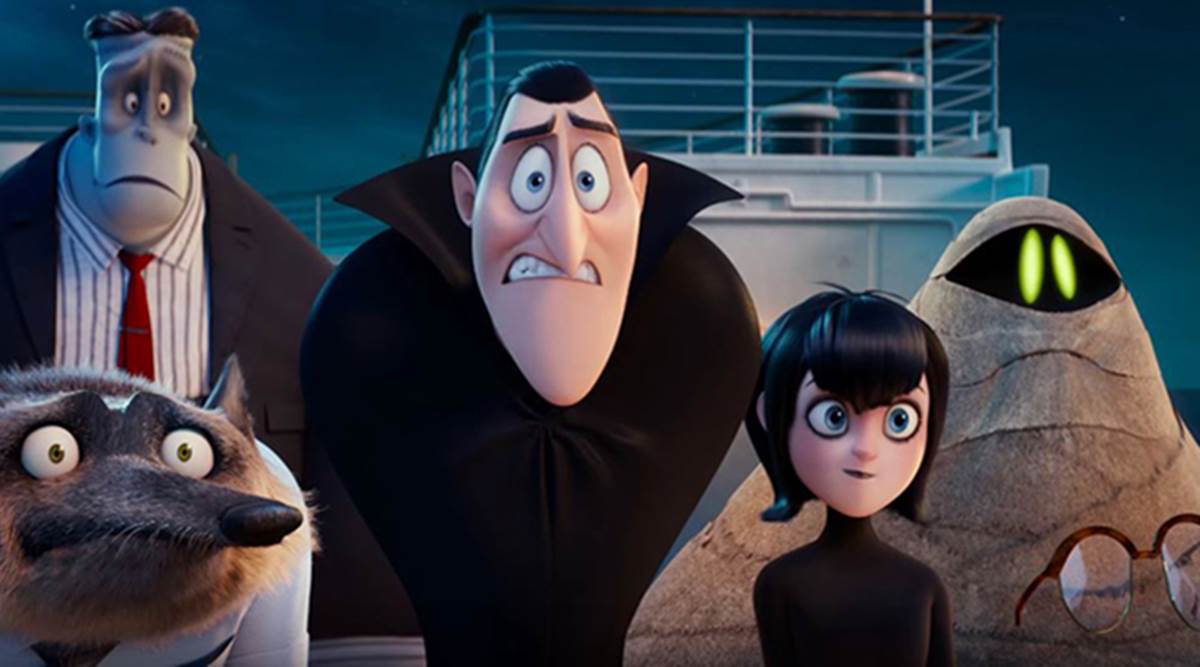 HOTEL TRANSYLVANIA
OK I have never personally seen this film but I know TONS of people who love it so I will review from what I ahve been told. A silly, playful, and of course, spooky animated treat for the holiday, Hotel Transylvania is a great way to introduce the kids to the classic monsters. The film features Adam Sandler as Dracula, who runs a monsters-only hotel where all kinds of creeps can take their vacay away from humans, until a young boy sneaks in and falls for the count's daughter. Giddy and goofy, Hotel Transylvania is a sweet story about what happens when daddy's little ghoul (lol)  grows up that's also jam-packed with all the creatures and critters a kid could hope for in a Halloween watch. I am definitely going to watch this one soon.
You can watch this on Hulu, Youtube, iTunes, Google Play and Amazon Prime Video.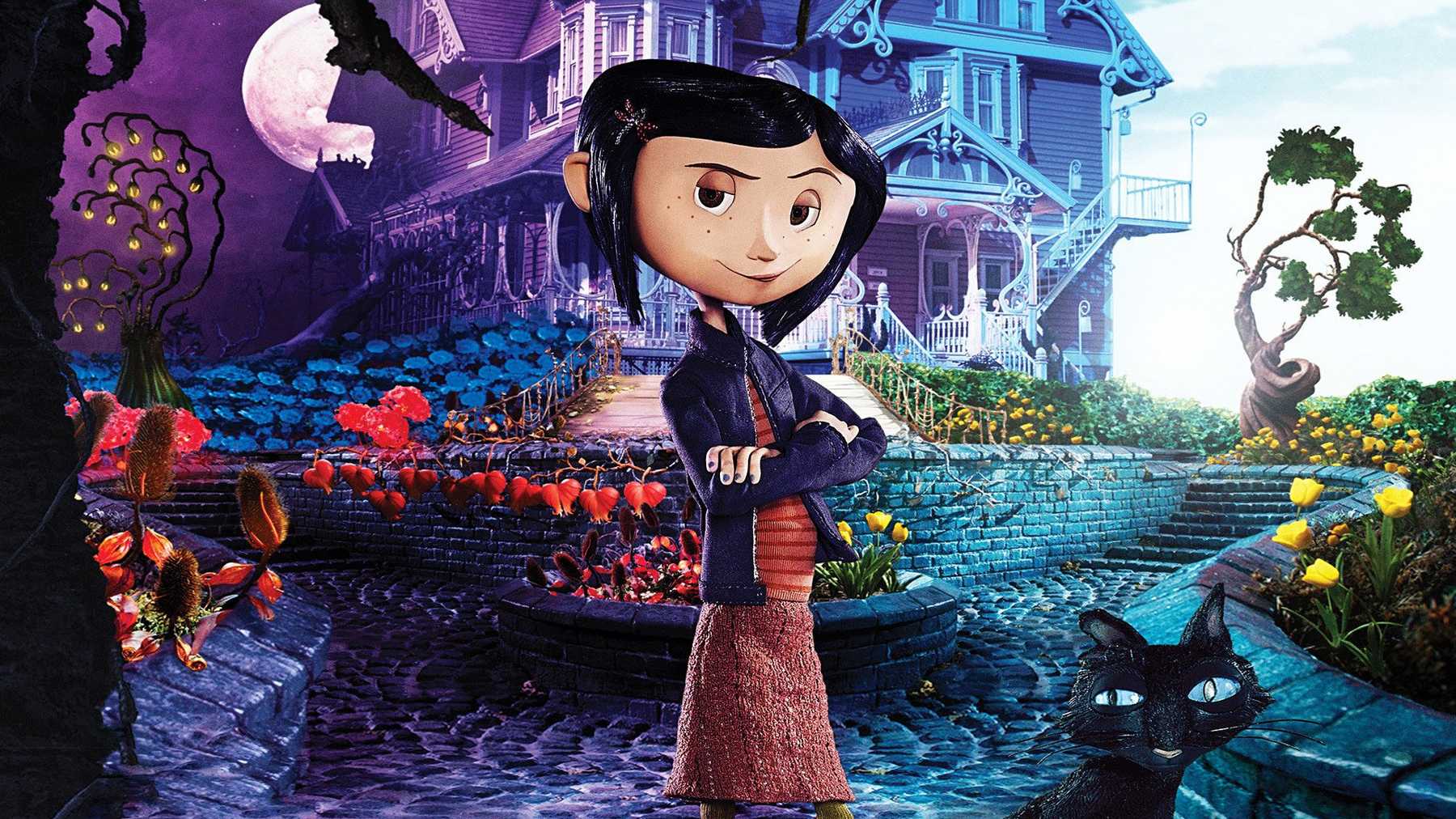 CORALINE
I watched this movie when it was first released and I will say that this movie may be a little too creepy for young kids. Besides the creepiness, which btw you definitely want in a Halloween film, it is overall a really fantastic film. While exploring her new home, a girl named Coraline (Dakota Fanning) discovers a secret door, behind which lies an alternate world that closely mirrors her own but, in many ways, is better. She rejoices in her discovery, until Other Mother (Teri Hatcher) and the rest of her parallel family try to keep her there forever. Coraline must use all her resources and bravery to make it back to her own family and life. Recommend 10/10.
You can watch this on Hulu, Starz, Amazon prime Video, Google Play and Youtube.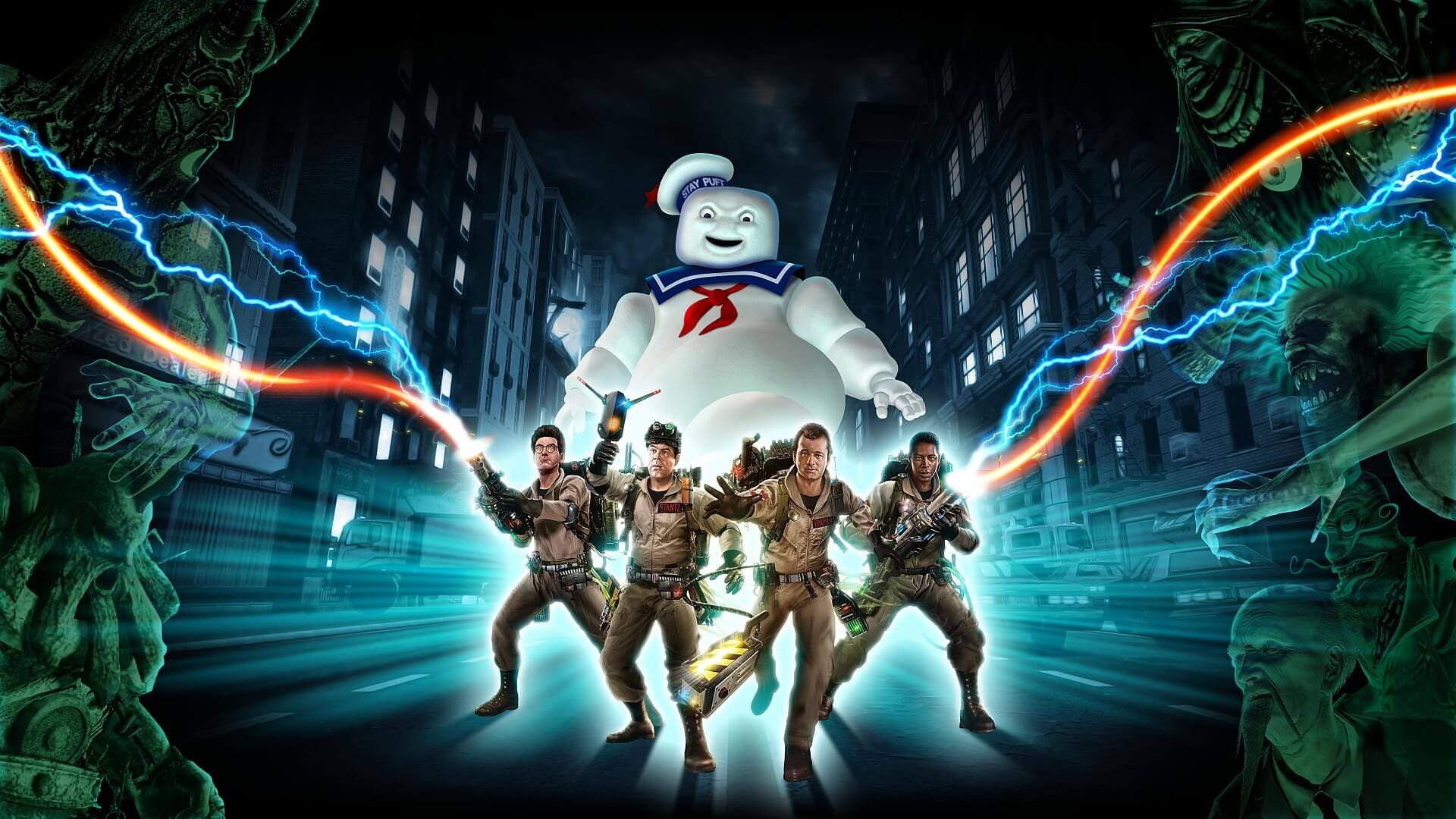 GHOSTBUSTERS
OK If you have children and you haven't seem Ghostbusters before Halloween or literally any other time of the year then shame on you. And if you have never even heard of Ghostbusters then I am going to assume you have never even watched TV in your entire life because EVERYONE knows this movie. period. Ghostbusters is a 1984 American supernatural comedy film directed by Ivan Reitman  and written by Dan Aykroyd and Harold Ramis. It starsBill Murray, Aykroyd, and Ramis as, respectively, Peter Venkman, Ray Stantz and Egon Spengler, a trio of eccentric parapsychologists who start a ghost-catching business in New York City. Soon their business booms as paranormal activity increases across New York City and the movie follows their creepy and most of the time messy adventures.
You can watch this on Hulu, Youtube, iTunes, Google Play and Amazon Prime Video.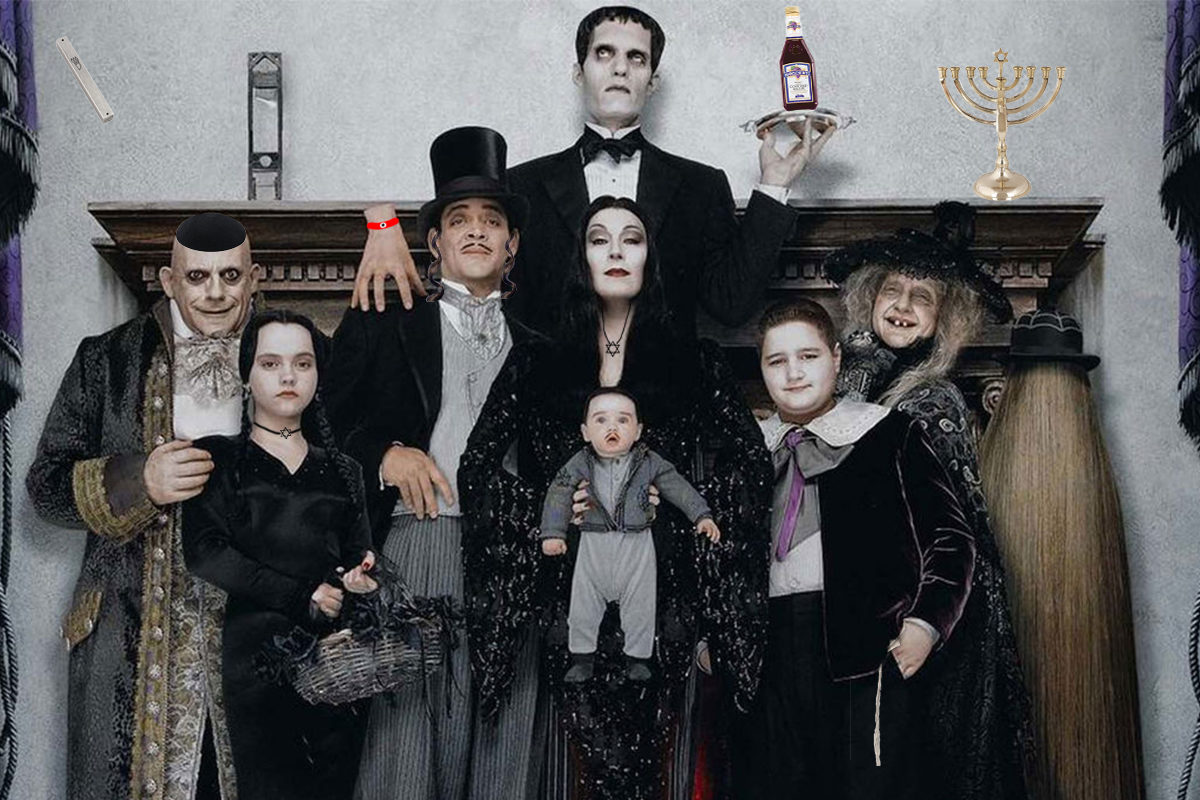 THE ADDAMS FAMILY 
dadadadum *clap clap* dadadadum *clap clap* dadadadum dadadadum dadadadum *clap clap*
Now that that is out of the way let's talk about The Addams Family. Most of you (if cultured properly) have seen the Addams family or at-least heard of it. NO I don't mean just because your sorority sister dressed up as sexy Wednesday three years ago. The film focuses on a bizarre, macabre, aristocratic family  who reconnect with who they believe to be a long-lost relative, Gomez's brother Fester Addams, who is actually the adopted son of a loan shark intending to swindle the Addams clan out of their vast wealth and fortune. The film was noted for its troubled production; originally developed at Orion, the film went $5 million over budget due to constant rewrites throughout shooting; health problems of people involved in the filming and an overall stressful filming for Sonnenfeld himself, caused multiple delays. In the end, the film was a huge success and even had a second movie. *insert slow clap*
You can watch this on Netflix, Hulu, Amazon Prime Video, Youtube and Google Play.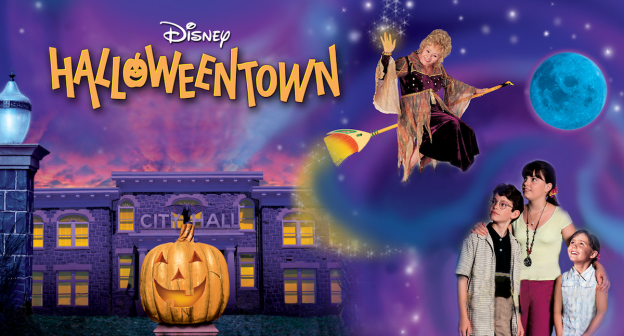 HALLOWEENTOWN
MY CHILDHOOD IS SCREAMINGGGGGGG. I loved Halloweentown growing up ughhhh. If you have ever seen this movie then you've seen them all. I swear they made like 100 more because the original did so well and I watched every. single. one. The film begins with 13-year-old Marnie Piper  and her mother, Gwen, arguing over why she and her younger siblings 12-year-old Dylan and 7-year-old Sophie  can never go out for Halloween. Marnie cannot go to a friend's costume party, and her mother offers no clear explanation. Gwen's mother Agatha, or "Aggie" shows up for her annual Halloween visit. The children are happier to see Aggie than Gwen is, as Aggie openly encourages the children to get more involved in Halloween. Aggie and Gwen are secretly revealed as witches. Despite objections from Gwen, Aggie is intent on training Marnie as a witch and the story continues from there.
You can watch this on Disney Plus, Hulu, Amazon Prime Video, Youtube and iTunes.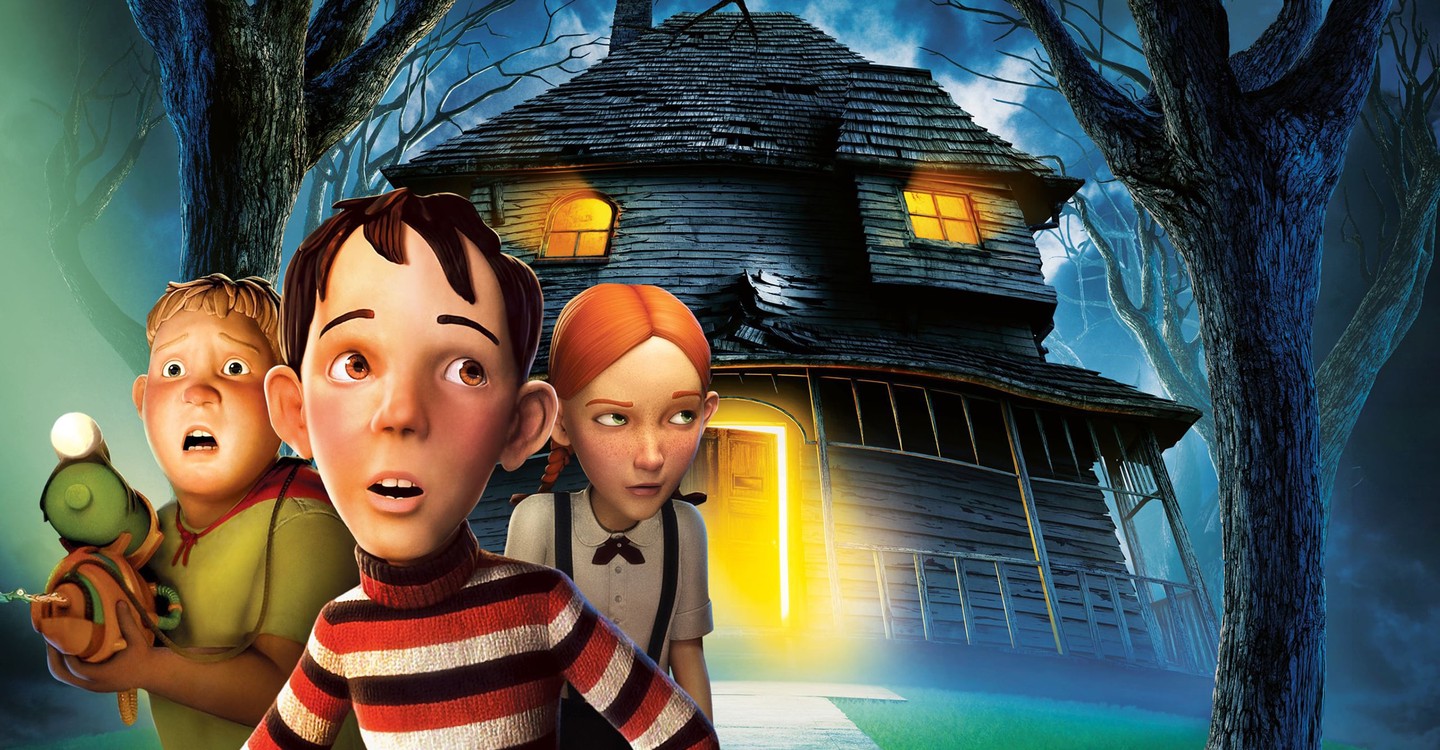 MONSTER HOUSE 
Monster House is a 2006 American children's computer animated supernatural comedy horror film directed by Gil Kenan in his directoral debut from a screenplay by Dan Harmon, Rob Schrab  and Pamela Pettler, about a neighborhood being terrorized by a sentient haunted house during Halloween. The parents of 12-year-old D.J. go on an errand for the weekend, leaving him in the care of his babysitter Zee. D.J. has been spying on his elderly neighbor Mr. Nebbercracker, who scares away children and confiscates their belongings that land in his front yard. After D.J.'s best friend Chowder loses his basketball on Nebbercracker's lawn, D.J. is caught attempting to retrieve it, and the enraged Nebbercracker suffers a heart attack from overexerting himself and is taken away by an ambulance.  I remember watching this when I was younger and it actually scaring me so maybe not for super young kids.
You can watch this on Hulu, Sling, Vudu, Amazon Prime Video and Google Play.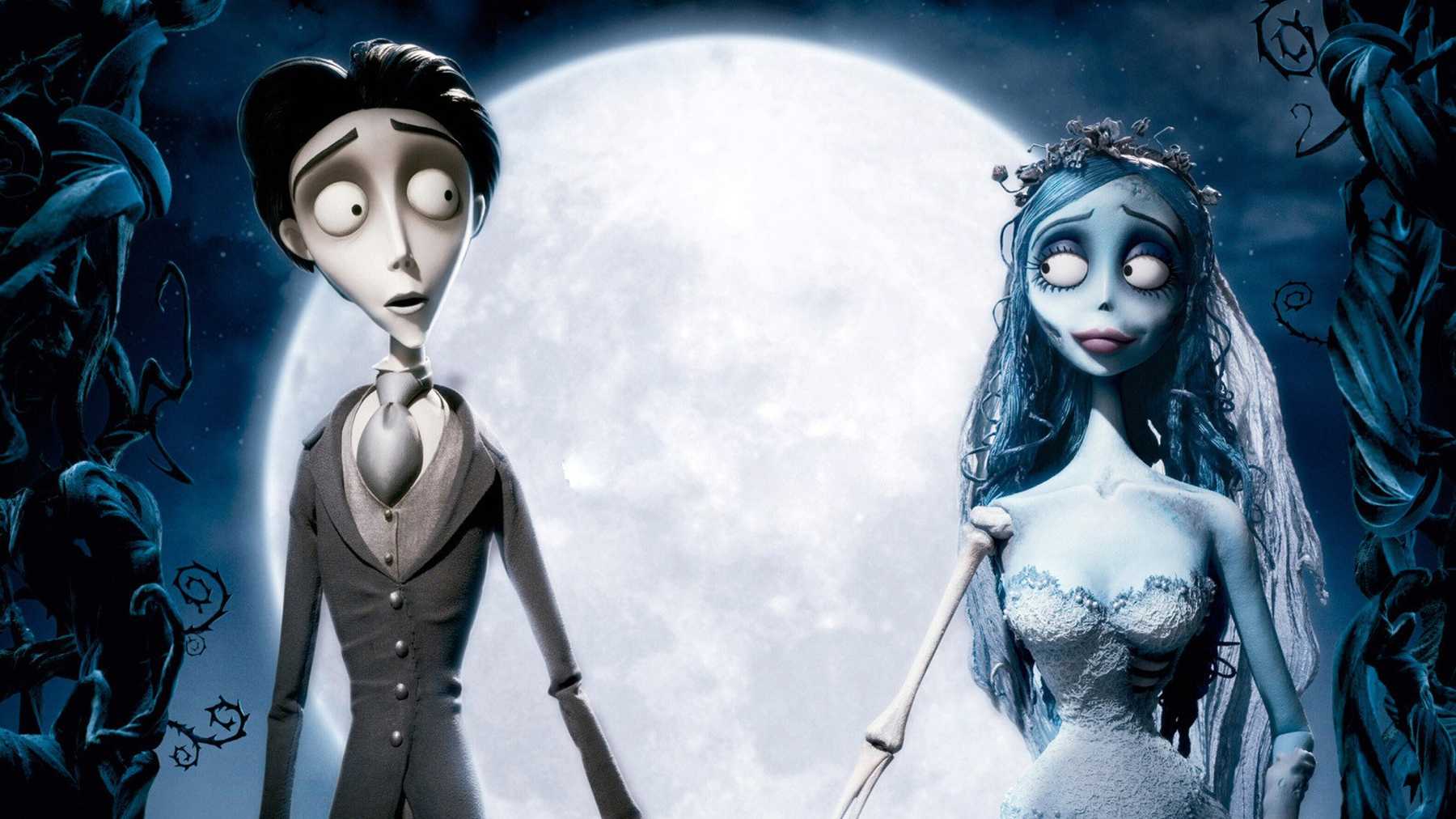 CORPSE BRIDE
Personally, NOTICE I said personally, I like this Tim Burton film more than I like The Nightmare Before Christmas. DO NOT come for me. It is an opinion. The whole story takes place in ambiguous circumstances, apparently in a small village in the 1700s or 1800s. Victor Van Dort, the son of wealthy  fish merchants, and Victoria Everglot, the neglected daughter of aristocrats, prepare for their arranged marriage, which will simultaneously raise the social class of Victor's parents and restore the wealth of Victoria's family. Although both fall in love with each other, Victor ruins their wedding rehearsal by forgetting his vows and acting clumsily, accidentally setting Mrs. Everglot's dress afire. Fleeing to a nearby forest in embarrassment, he practices his vows with a tree and places his wedding ring on a root. However, the root is revealed to be the finger of a dead woman named Emily, who rises from the grave claiming that she is now Victor's wife, and spirits him away to the Land of the Dead. During his time with her, Victor learns that Emily was pitilessly murdered years ago by an unnamed perpetrator on the night she secretly eloped with him, bringing with her some family belongings, which he stole. Desperate to reunite with Victoria, Victor tricks Emily into returning to the Land of the Living by claiming he wants her to meet his parents. SO DEEP. SO BEAUTIFUL. I LOVE IT.
You can watch this on Google Play, Youtube, iTunes and Amazon Prime Video.
IM SO PUMPED FOR HALLOWEEN! I hope that this list has encouraged you to pop some popcorn and snuggle up with your family or friends or whoever and watch a good ole Halloween movie together. I know that's what I will be doing after this. As always, thanks so much for reading my blog and be sure to click on my face below for more fright and anime related content. It's good for the soul.
Let us know what your favorite Halloween movie is on our TWITTER!