Another year, another explosion of hype from E3 announcements! This was my fifth E3, and honestly, it was probably the best one I've ever had.
Even with the lack of Sony's presence, everyone killed it with their bombshell announcements and stunning show floor demos and displays. I personally only had the pleasure of attending Bethesda's press conference in person, but I watched every single one with anticipation and excitement.
West Hall (Nintendo)
Personally, I think Nintendo won E3 this year. Outside of their bombshell reveals, Nintendo took advantage of Sony's absence and took over the show floor, dominating about half of the west hall. Even with so many games to demo, they still easily had some of the longest lines in the convention. Luckily I was able to demo everything I wanted.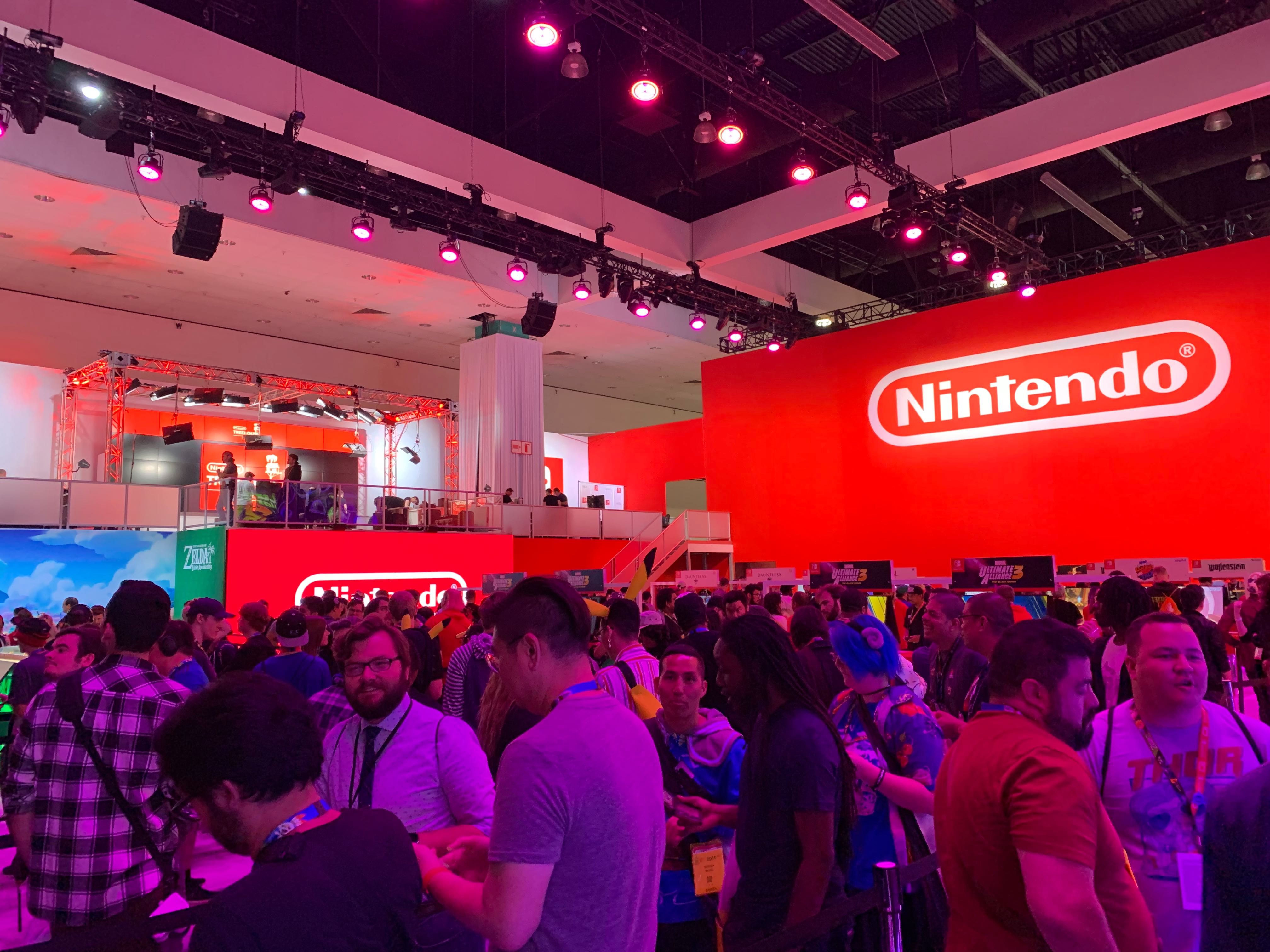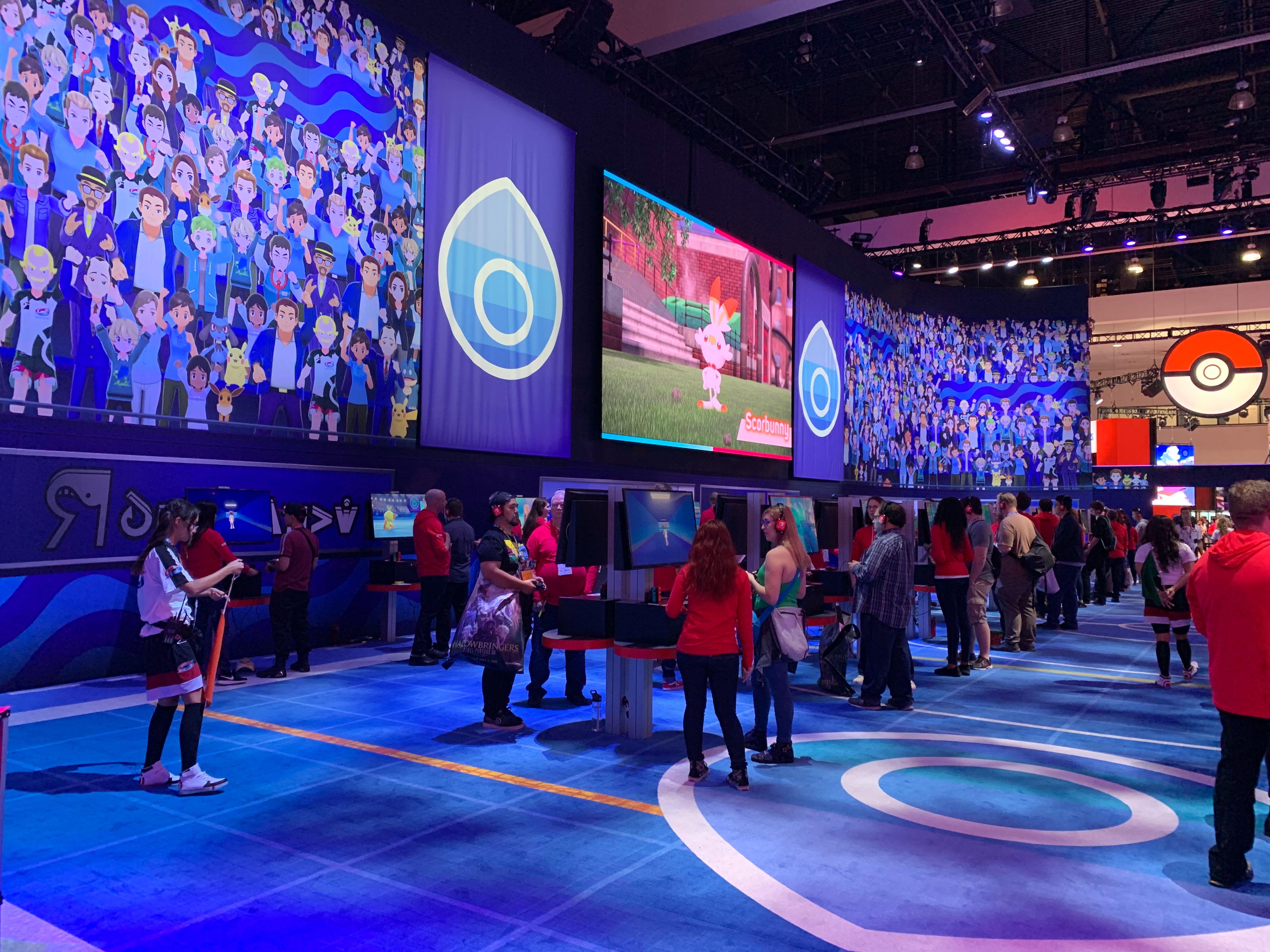 Using the Warp Pipe Pass, I was able to expedite my wait time on Tuesday morning to get my hands on Pokemon Sword and Pokemon Shield. It was visually stunning, even though the only part you got to demo was Nessa's water-type gym. There was a cool puzzle to make your way through, but the best part to me was they snuck in two previously unannounced Pokemon! Being the Poke-nerd that I am, I absolutely flipped out when I saw Yamper, the corgi Pokemon and Impidimp. It was truly a nostalgic experience– being completely oblivious to new Pokemon until you see them in-game.
I also waited in line for The Legend of Zelda: Link's Awakening with a buddy of mine. It was definitely a little longer of a wait than I would have liked, but in the end, it was worth it. I've never had any exposure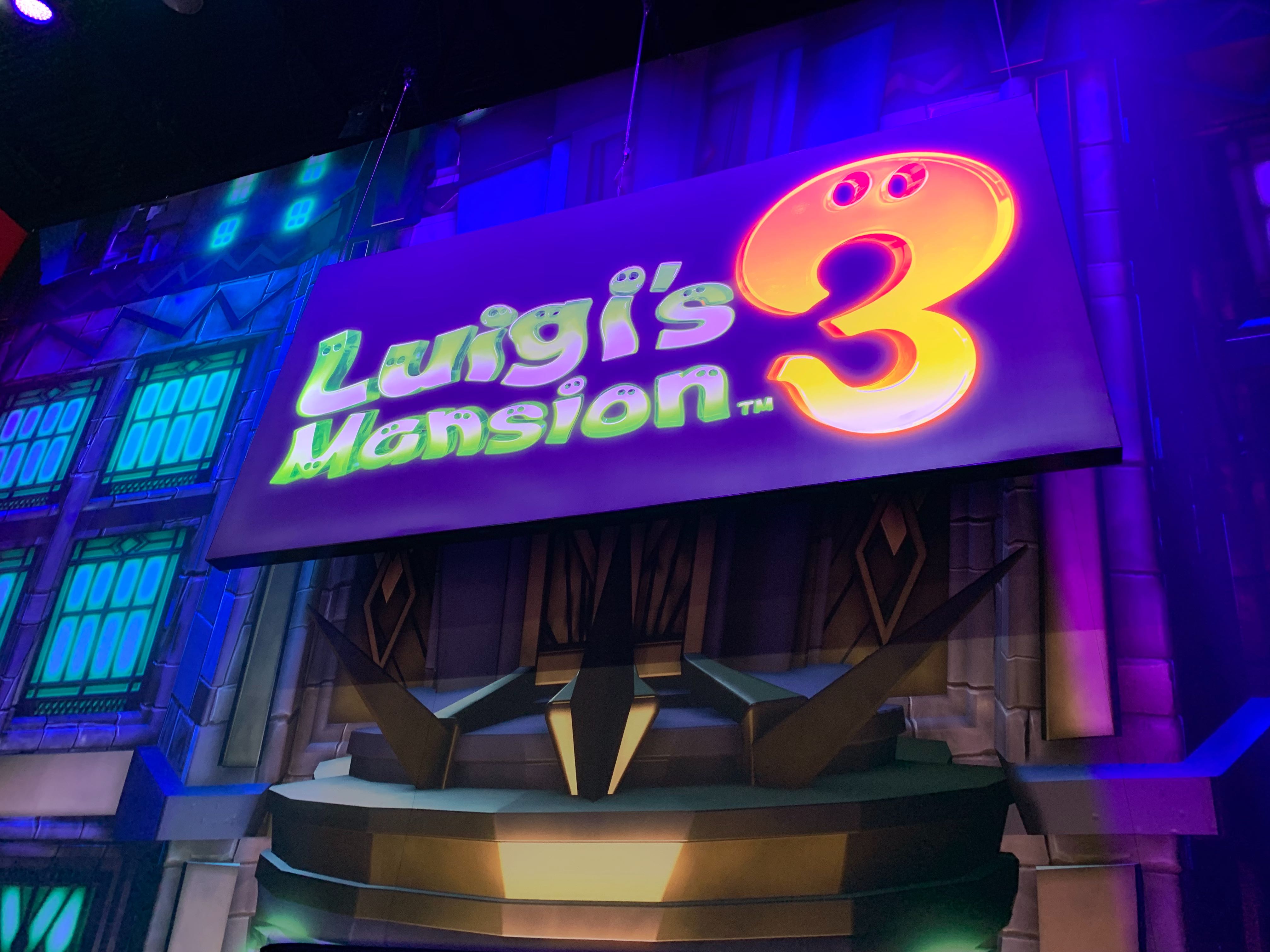 to the original (I wasn't into Zelda as a kid), but the game was admittedly charming and very fun and easy to pick up. I spent a lot of my time playing the crane mini-game to catch a Yoshi plush (I finally got it, by the way). Also, there were cute little dioramas on top of the demo stations that I had to get pictures of!
Nope, still not done talking about Nintendo! The last game I got to demo (and, actually, mypersonal favorite) was Luigi's Mansion 3. I have to say it was absolutely charming and the controls felt natural and fluid, which was my main complaint for the previous Luigi's Mansion titles. Luigi's is so much more expressive, and the setting provides for more challenging and interesting puzzles as you progress through the haunted hotel. The demo was single player, but I can see this game easily being even more fun in co-op using Gooigi! This is definitely going to be a day 1 pick-up for me.
South Hall
Alright, now that I have my Nintendo word-vomit out of the way, let's talk about stuff in the South Hall. Honestly, the South Hall was the "lol everyone else goes here" hall, so it was packed. I didn't manage to demo too much over there due to the sheer size of the lines, but I got some cool pics for you guys to enjoy!
Bethesda
I attended they press conference on the Sunday before the show, and, man, was it a blast! On the E3 show floor, Bethesda had plenty of photo-ops, which I absolutely took advantage of.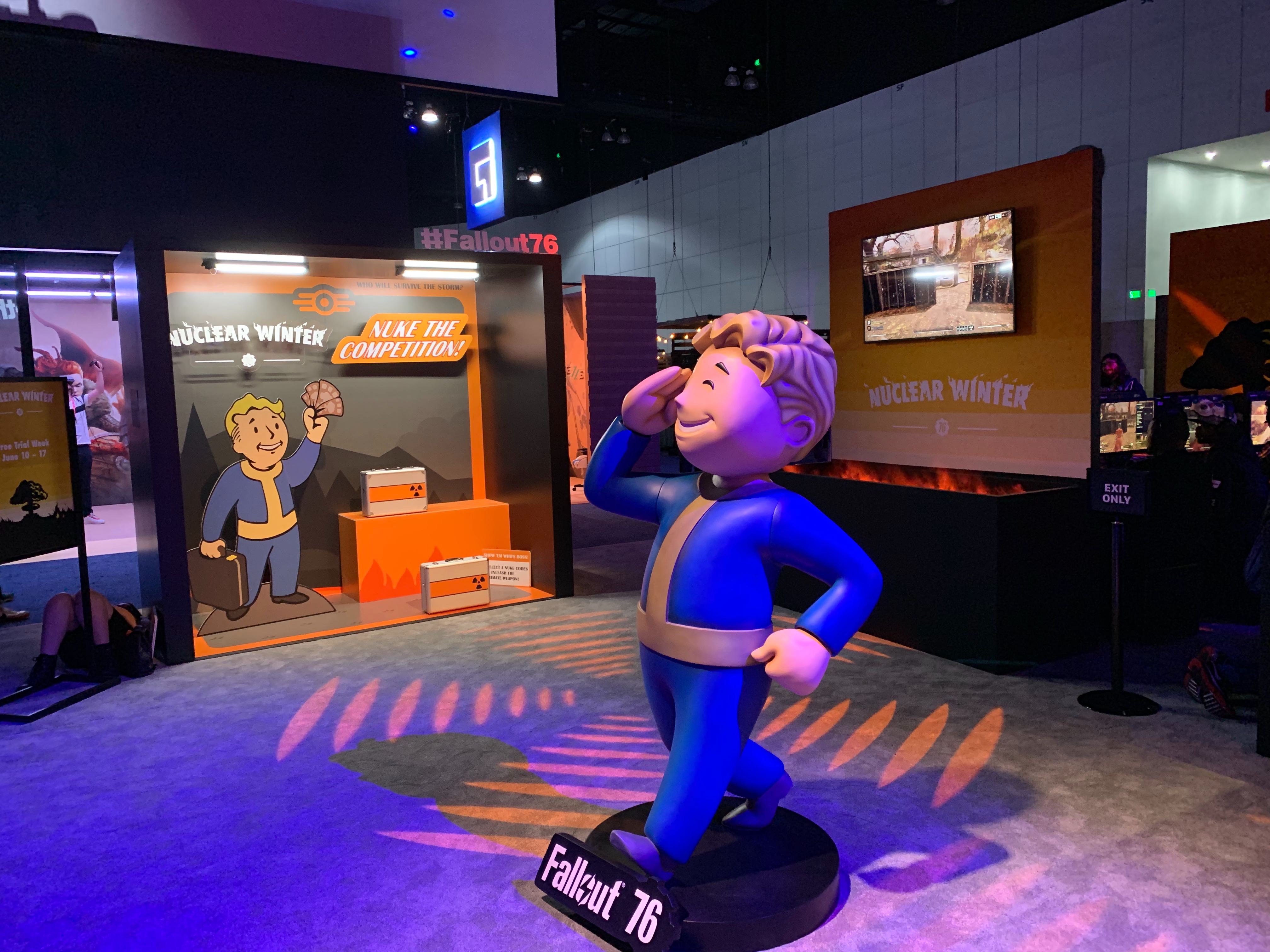 I play Elder Scrolls Online religiously, so you know I went straight to their Elsweyr expansion demo. I met the Sr. Community Manager, Jessica, who is an absolute gem. We talked about how embarrassingly low-leveled our Necromancers were. As always, the teams at ZeniMax and Bethesda completely outdid themselves. Elsweyr is beautiful and full of unique and fun experiences– most notably dragon battles! I can't wait for more from them later this year with the Scalebreaker and Dragonhold DLC packs.
Admittedly, I didn't have a chance to check out Fallout: 76's new Nuclear Winter stuff, but I did get to see others demoing Doom: Eternal, and it looks absolutely sick. I can't wait to play the multiplayer mode with my friends. I managed to snag a quick photo of the demo area (pic in the gallery below). Everyone was so focused!
And of course, y'all know we here at Loot Crate have some totally cool crate lines with Bethesda, so you bet your but we had some displays! It was so neat to see the Fallout Crate and the Elder Scrolls Crate on display at E3!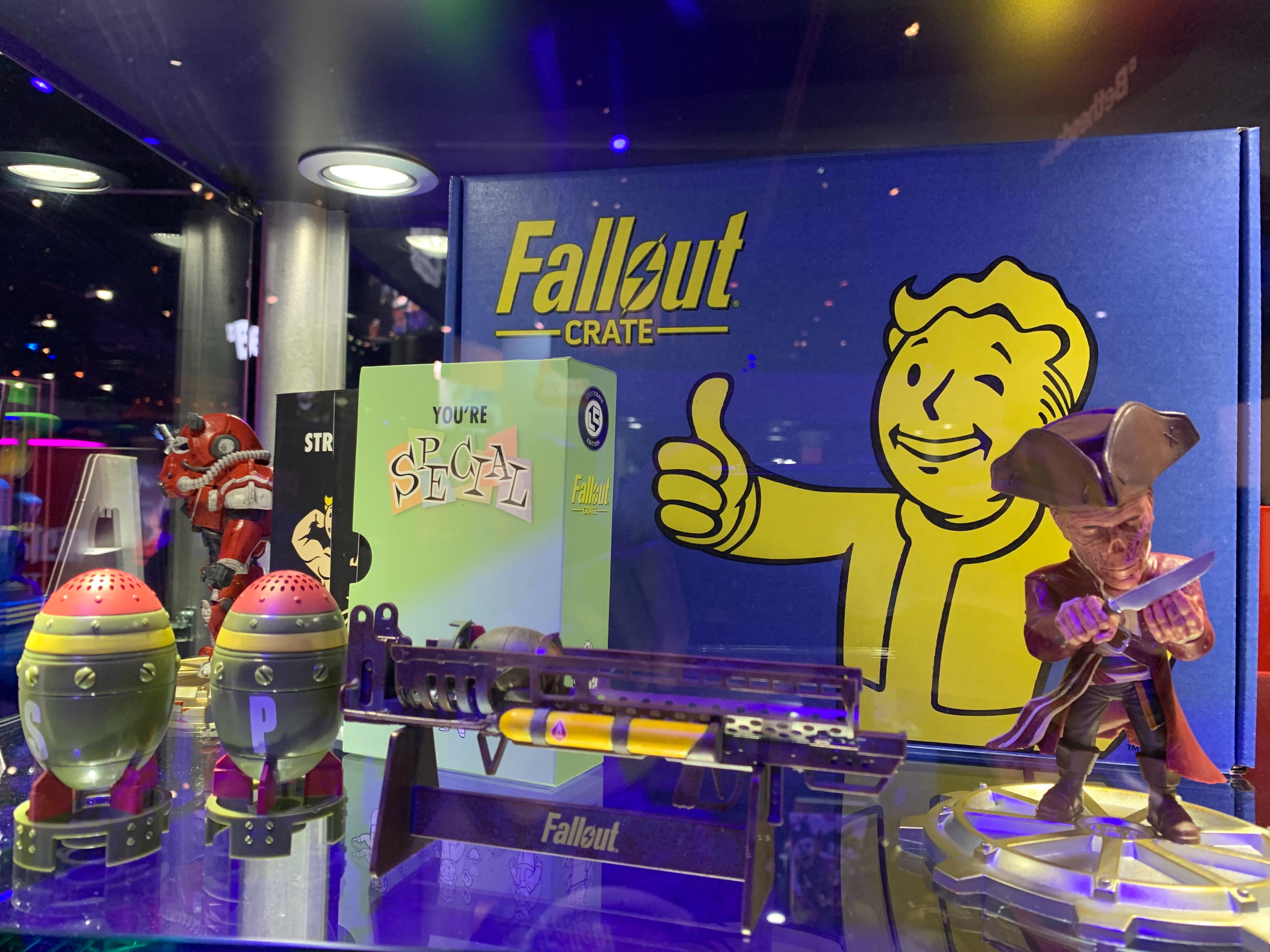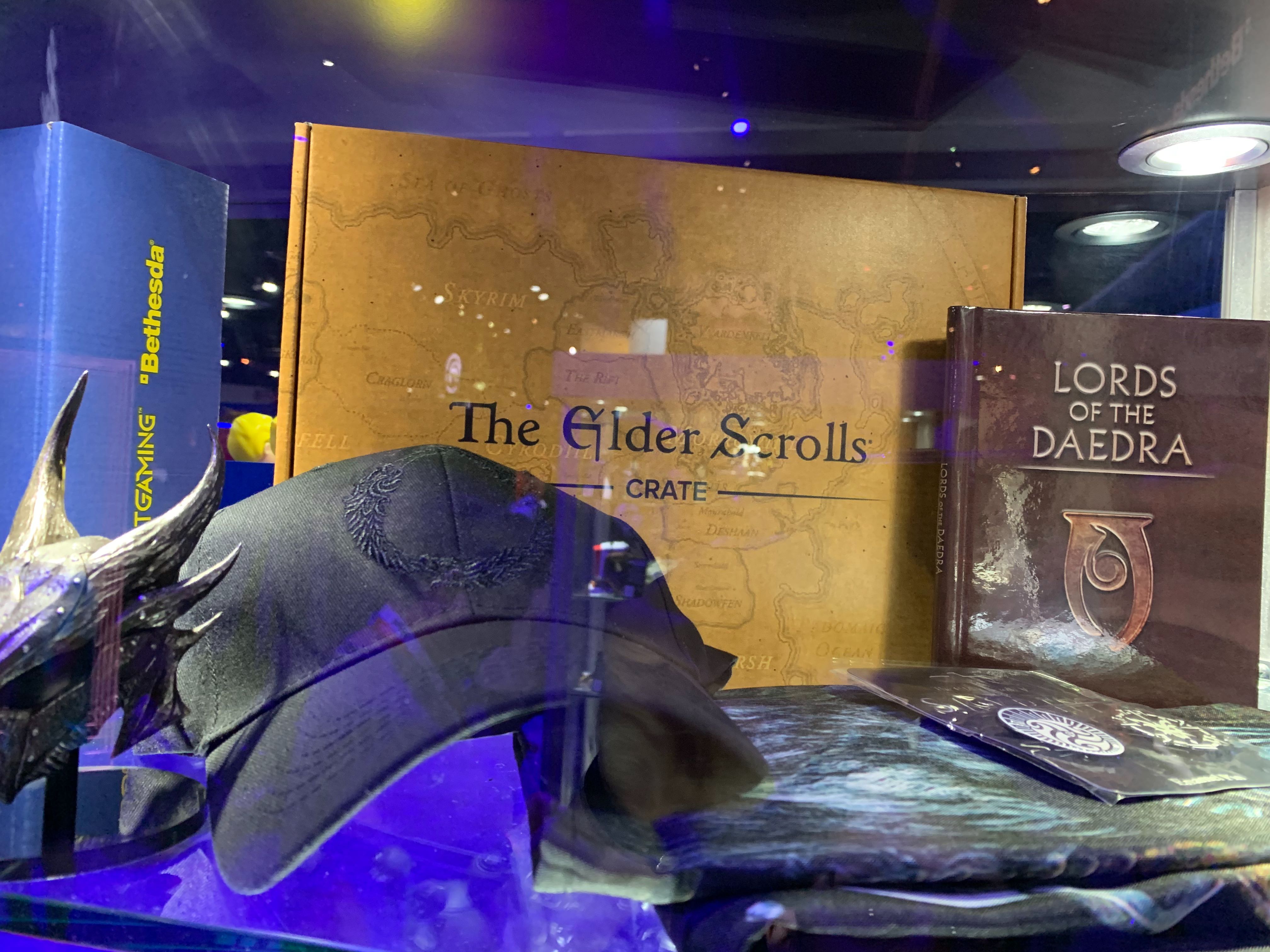 Bandai Namco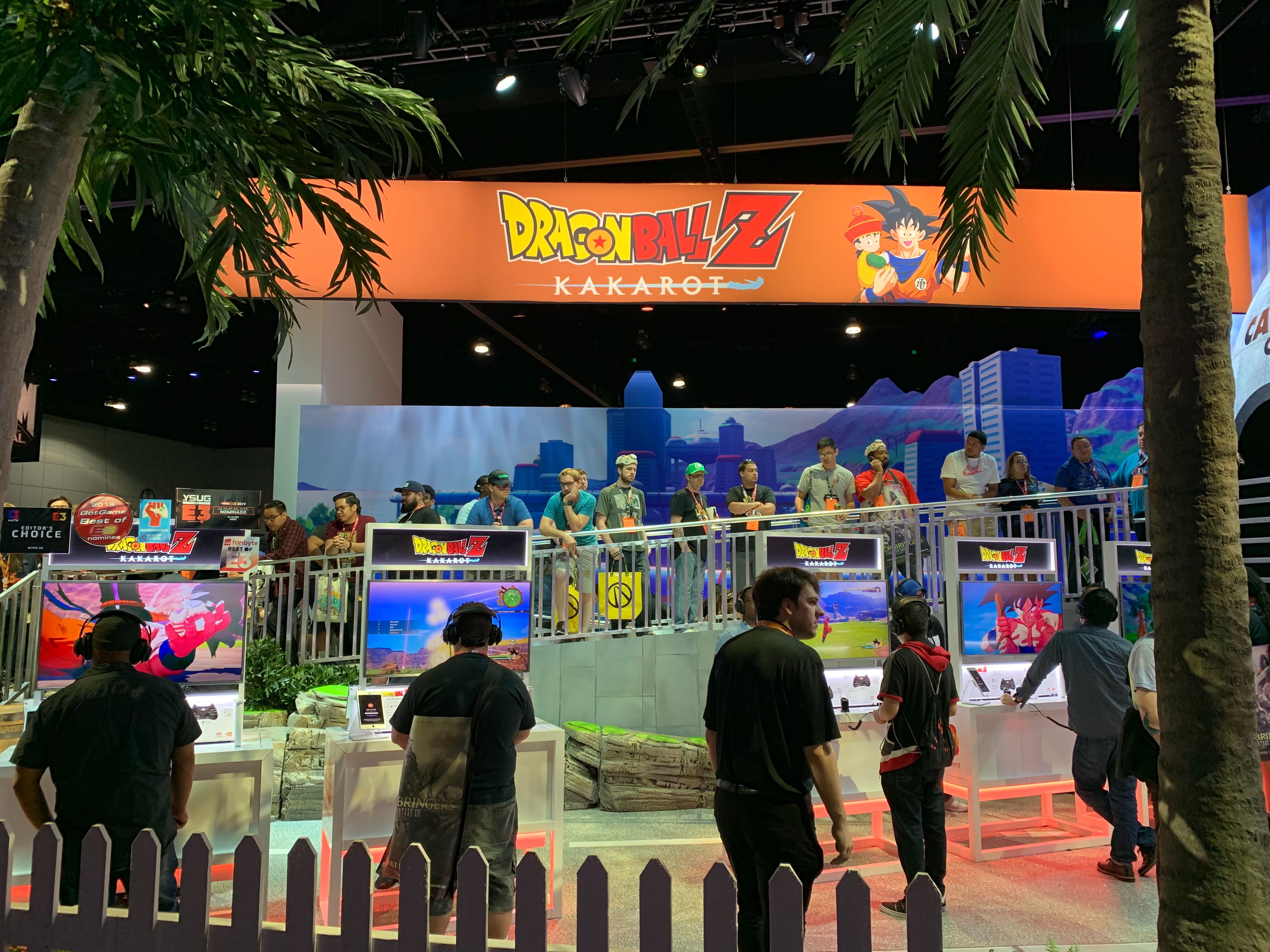 Dragon Ball Z Kakarot is freaking amazing. I don't make the rules. I didn't get to play, but I watched my buddy play, and it just looks fantastic. Also, their booth was very bright, which was great for attracting me like a moth in a bug zapper.
Also, we had a preview of our Katamari Damacy figure coming in this month's Loot Gaming! I won't post it right here if you don't wanna be spoiled, but scroll down to the gallery if you're curious!
Everything Else
Alright, I got the big stuff out of the way. Obviously, there were a lot of heavy hitters this year, but I just wanted to touch on my favorites and our Loot Crate presence.
However, there are a few titles that I'm not about to end the article without touching. Can we talk about how breathtaking Keanu Reeves is in Cyberpunk 2077? How we all want an army of grandmas in Watch Dogs: Legion? How we definitely want to save the universe with Trover? How Crash Team Racing: Nitro Fueled releases literally this week and I can't contain my excitement any longer? How Banjo-Kazooie is in Super Smash Bros. Ultimate and there's a freaking sequel to The Legend of Zelda: Breath of the Wild coming?
There's just too much to discuss! What was your favorite thing about this year's E3? hit us up on Twitter, because we wanna talk about it!
Also, check out this gallery of photos we took from the show floor:
The Legend of Zelda: Link's Awakening
The Legend of Zelda: Link's Awakening
The Legend of Zelda: Link's Awakening
Luigi's Mansion 3
Borderlands 3
Borderlands 2
Cyberpunk 2077
Cyberpunk 2077
Bandai Namco Booth
Loot Gaming Katamari Damacy fig
Monster Hunter Iceborne
Square-Enix Booth + Final Fantasy VII Remake
Marvel's Avengers
Fortnite
Psychonauts 2
Tik Tok Booth + Loot Gaming Promo
Doom Eternal Demo Area
Elder Scrolls Online: Elsweyr
Being a GOOF with a Soul Gem
Mario & Sonic at the 2020 Tokyo Olympic Games
---
---