Back at the tail-end of last year, I discussed my favorite titles of 2017 and Hellblade: Senua's Sacrifice by Ninja Theory was right there at the top. With that said, I wanted dig in just a bit deeper and give our Looters more of a glimpse of just why they should add this to their must-play list.
Now, if you intend on playing this and are concerned that I'm going to spoil a heck of a lot — no concerns. There are NO spoilers here other than basic mechanics and things you can find via the trailer and clips. Trust me, I want you guys to actually dig into this game for yourselves, so don't worry about me saying anything that may ruin that for you.
Who is Senua?
Senua is a Pictish warrior from the Eighth Century and through a series of events, she travels to Helheim (or simply the Celtic mythology version of Hell) in order to save someone close to her whom she feels she is capable of rescuing. The game gently and slowly invites you into its story as Senua searches through Helheim towards the enemies she feels hold the key to her intense and somewhat fateful goal. All through the lands, you'll find small touchstones that will invite you towards chunks of mythology that, while having nothing to truly do with the story ahead of you, involves you with what the beliefs of Senua and her people would have. Additional to her struggle towards saving that loved one is that she suffers with mental psychosis which the game developers took great care with. This isn't just within one aspect of Senua's senses but all of them, be it the multitudes of voices, her own fear and yet rage towards the problems she faces and ultimately the visual cues. Oversaturation of lights, hazes and confusion within her eyesight only add to the chaos of women speaking within her head that can either guide her into the right area or mock her if she takes just a hint too long looking for the path.
This goes even deeper than just Senua's senses but also encourages the player to also take part in these sensory troubles by tossing you thoughts and concepts that may be either truth or complete lies in order to make you feel just as lost and confused as Senua. I won't go much further into that, but do yourself a favor and actually question everything YOU are told.
The Devil is in the Details:
While Senua may feel she is cursed based on her tribe and the mythology that surrounds most Celtic religions, it is actually a psychosis that people struggle with even today. To make sure that all of these matters were handled as carefully and respectfully as possible, Ninja Theory hired Professor Paul Fletcher from the University of Cambridge to come in and speak with them and guide their hand. Professor Fletcher was keen to get involved as he knew that video games have a long history of not being respectful of mental illness and his hope was to drive awareness and reduce stigma to issues like psychosis. There was an absolute care taken through research of cases, even first-hand accounts, of those with psychosis in order to get the exact troubles Senua faced to be as real and non-hyperbolic as possible.
With all of these things pushed to the forefront as they are a large factor into who Senua is and what she is faced with alongside her and onto her goal, it is not all that lies here. What Senua must learn, if she's to be successful in saving another, is that she must utilize these things as not weaknesses but potential strengths. To not fear the voices but lean into them as possible allies. To see her visions as perhaps not distracting and as terrors but maybe a guiding light when there is otherwise darkness. Watching Senua build up her strengths and learn who she can be is ultimately what this game is about. Something as painful and terrifying as psychosis is a truly real horror for many, as it was for Senua, but it shows that she is not weaker for it. If anything, it shows that a different perception may set you apart from others and if you can harness those unique things that troubled you before — you may have a better understanding of yourself and rise through those pains.
The Finer Print:
Now, I'm not reviewing this game. This isn't a review. I say that, because I refuse to pick apart the smaller issues here that are quiet gameplay gripes on the basis that this game is bigger than a genre that most would fit it into. There is fighting and there is a lot of death to be had until you figure out combat, but it's not all this is. Sure, most complain that the fighting is 'formulaic' and 'boring' but what are they comparing it to? This game barely fits into a single genre without having to add "But I mean…" afterwards. It is, as I've told many others, an experience. It's not 'action' in the same way that Dark Souls would be, not an action/puzzle title in the way that Tomb Raider or Uncharted would be and it's not pure atmospheric horror like say Outlast or Layers of Fear would be. You simply can't put this game in a box. It doesn't fit in the same way that Senua does not fit the mold of any cookie-cutter over-empowered gaming heroine. She is who she is. This game is what it is, which is to say — it's beautiful.
I've given you precious gaming Looters about as much as I can in regards to a game that Ninja Theory barely marketed and didn't spoil a second of it. If you're ready to see what Senua must struggle through, you can find Hellblade: Senua's Sacrifice on PC and PlayStation 4. Word to the wise: Wear a good set of headphones.
Oh, and one small note? Below may be something of interest to a few of you out there. Take it as you will, I'm not saying a word.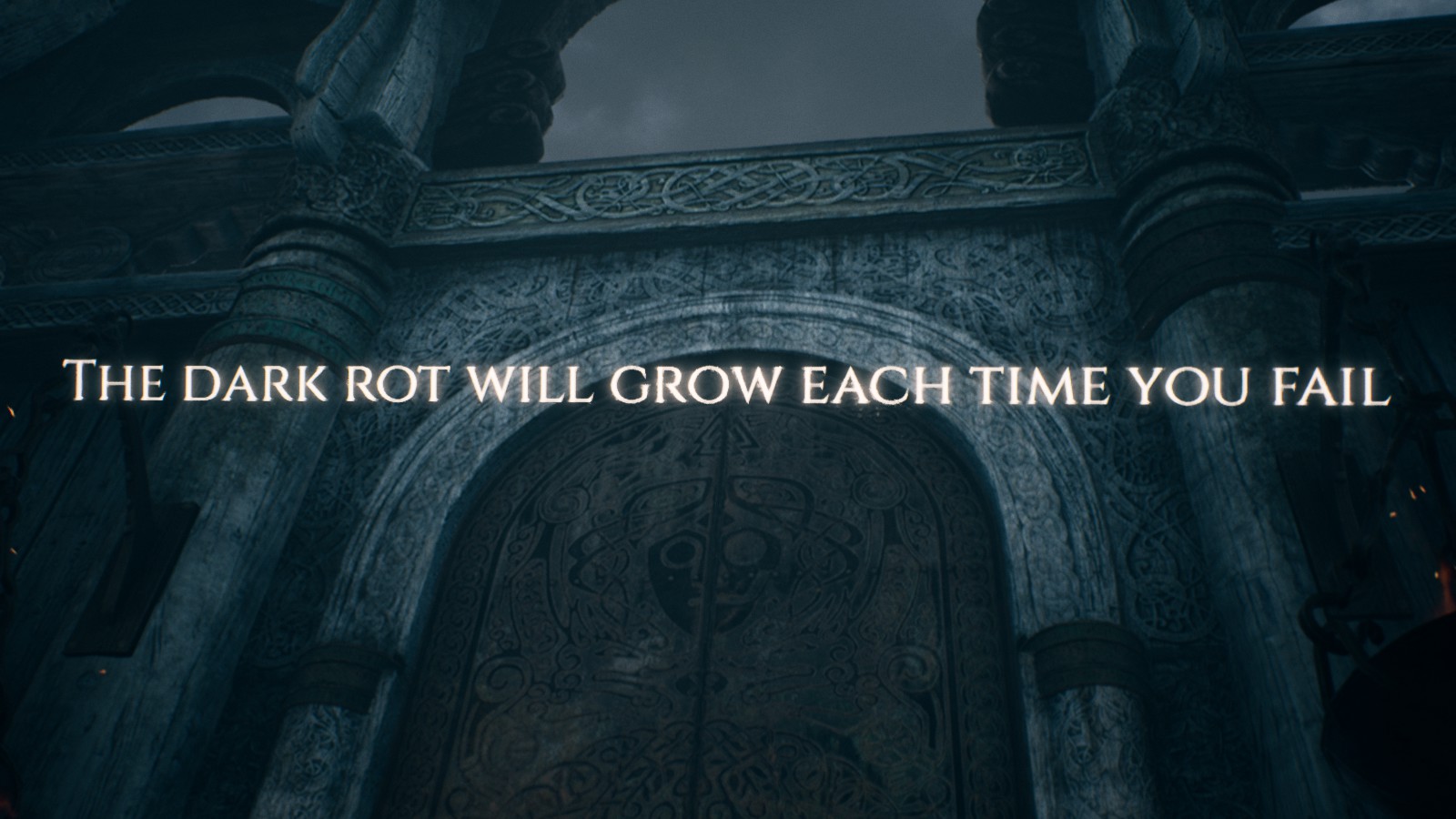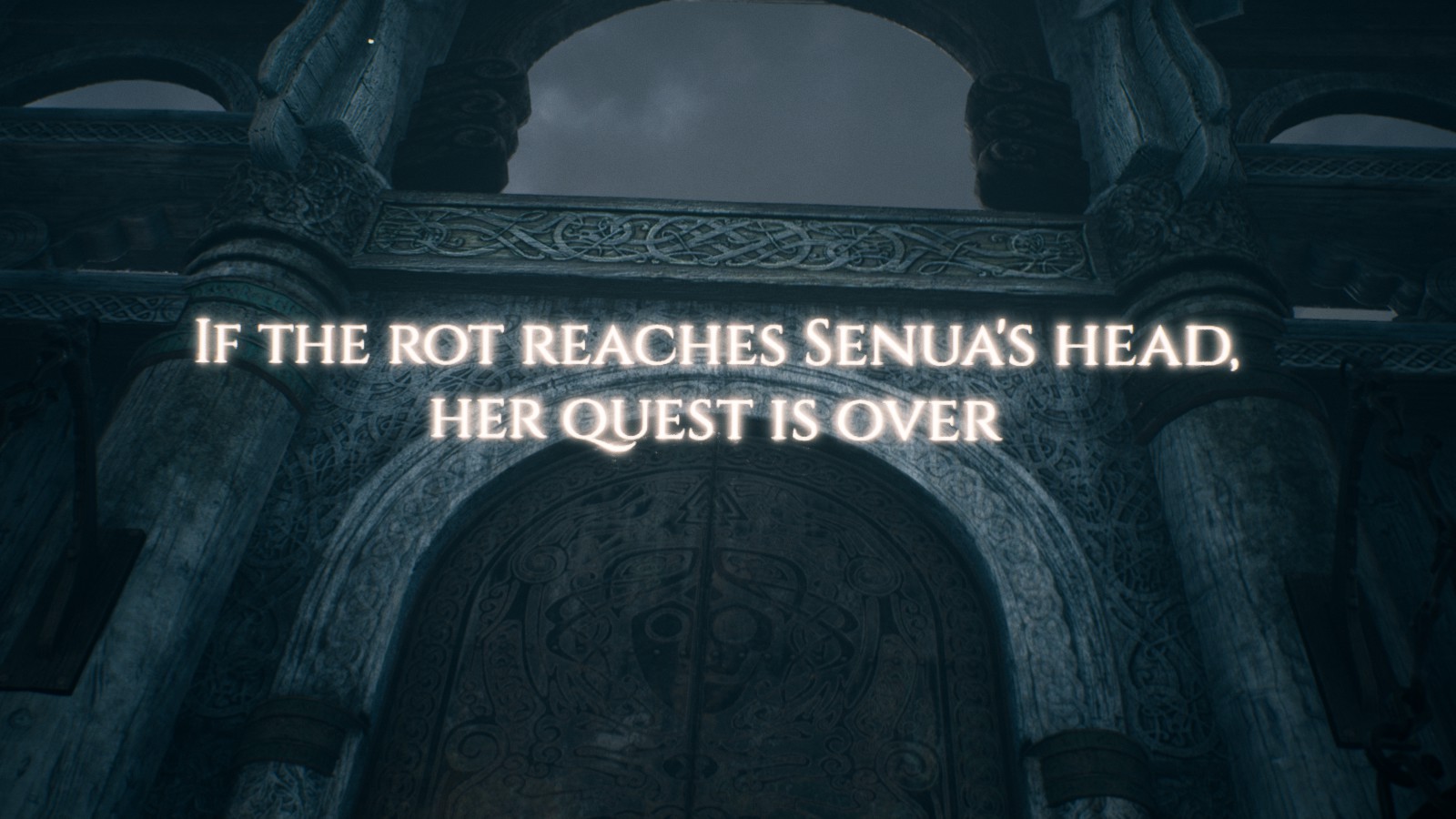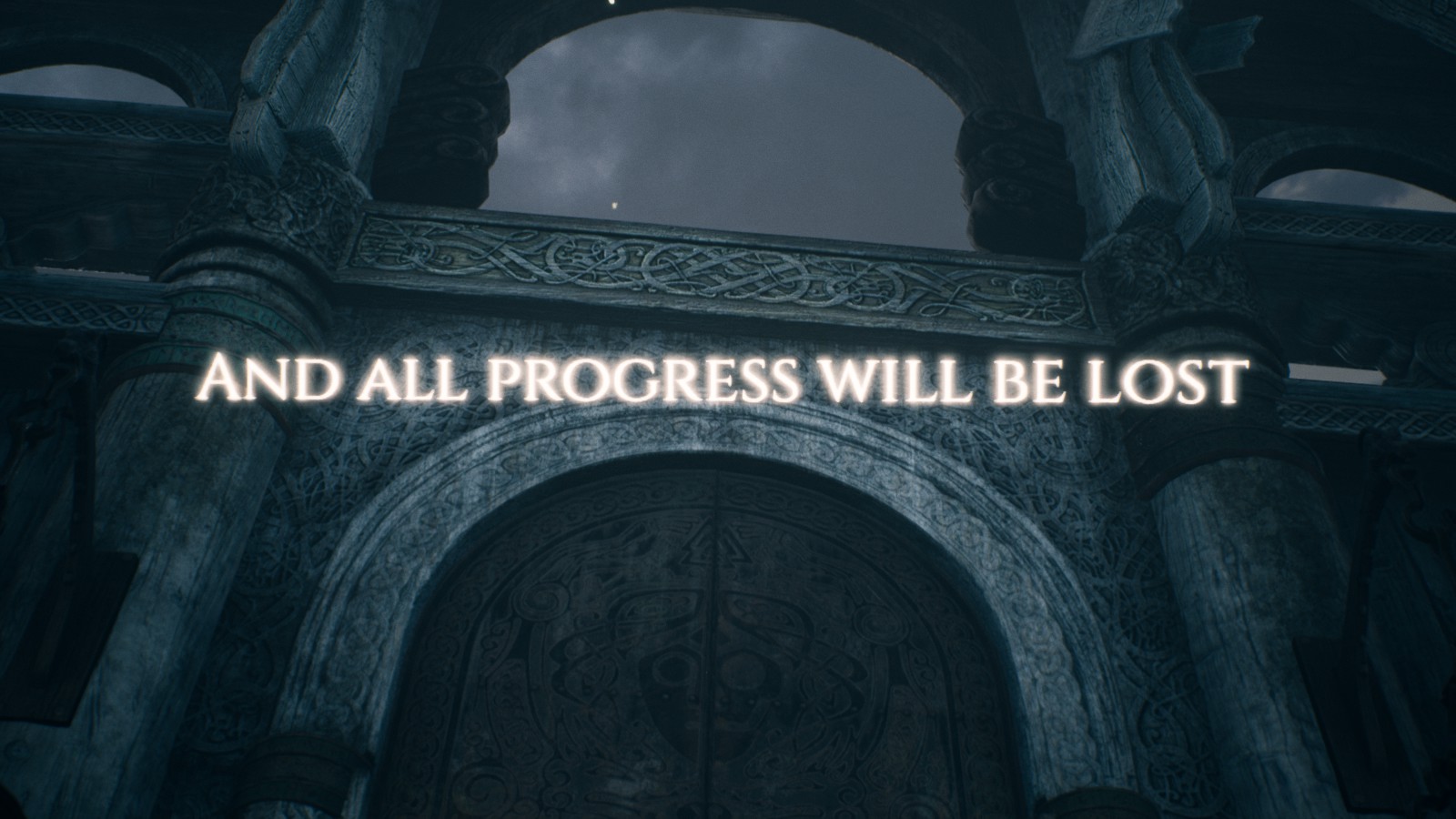 ---
---