With the League of Legends Preseason already a few patches in, players are beginning to refine and optimize their findings for rune builds. However, there is still plenty more to think about because as soon as a rune meta rises, changes are inevitable as buffs and nerfs are implemented, so it's crucial to know your stuff to stay ahead of the curve.
One of the main goals at Mobalytics is to help build and foster the skills which enable players to consistently get better at League of Legends and climb the ladder – this includes being able to recognize and understand the foundations of how to build rune pages. Any player can go to a site and find a decent page to copy, the strongest players are the ones who pave the way by creating them.
This piece aims to demonstrate the thought processes behind how to choose your rune trees according to your role and what your champion wants to do. By its end, we hope that you'll pick up a thing or two to help improve your game. The included example cases were curated by Mobalytics's Challenger Coach and analysts. Enjoy!
Unboxing the Runes for Each Role
The new rune system has opened up tons of new gameplay options for every champion and play style. This infographic gives examples of different rune pages for each role and ways to synergize champion kits with the trees.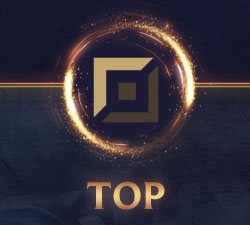 Top laners will tend to build either tanky as a frontliner, or will opt to look for more damage to either carry or increase their split-push capabilities.

Champs like Maokai who want to lead the frontlines with tankiness and CC should consider opting for Resolve.

Top laners who want to add an extra punch to their abilities and laning power, like Pantheon, may opt for Sorcery.

Although some Junglers may want to go tanky with Resolve, many will look to strengthen their damage output and ganking ability.

Assassin Junglers like Kha'zix pair with Domination incredibly well due to to its ability to give additional burst from using mobility skills and provide snowballing potential.

Junglers like Xin Zhao who look to stick to their target with sustained damage from auto-attacks should opt for Precision.

Mid laners will often benefit from taking trees that boost their power in lane or improve their potential to impact other lanes.

Aurelion Sol, for example, uses the Inspiration tree to help him push his lane more easily and make his ganks stronger.

Assassin Mids like Katarina take Domination in order to gain magic penetration and empowered ability rotations.

Although ADCs use both abilities and auto-attacks, they tend to primarily lean toward either one as their main damage source.

Ezreal exemplifies the sort of champ that uses runes that align with landing his abilities, using Inspiration gives him some game-changing options.

ADCs like Twitch, who rely on right-clicking, greatly benefit from choosing Precision to buff their auto-attacks.

Supports come in a wide range of purposes, so they have tons of viable choices in terms of which runes to choose – we've included a page for tanky melee engagers, and another for ranged mages.

Melee Supports like Leona want to maximize their tanky presence with Resolve in order to either engage or protect their ADC partner.
Ranged Supports like Lulu want to manipulate the battlefield from afar with their abilities, taking Sorcery will help them cast more spells, with more power.
Conclusion
At the end of the day, runes are a big part of finding the middle ground between understanding the patch's meta (check out this tier list), solidifying your champ pool, and discovering your own play style preferences. Look to play to your champion's strengths and alleviate their weaknesses, and be able to understand what the other summoners in your match are looking to do with their choices and be able to adjust accordingly.
If your lane opponent takes Arcane Comet, be ready to dance or you'll need to invest in some magic resist. If your teammate take runes that stack with takedowns, you'll probably want to help them when possible so they can snowball. The more information you have, the better you'll be able to play.
Thanks for reading!
---
---