GOOD DAY GUNDAM FANS! We have some very exciting news for you! We are starting an all new Gundam sweepstakes and this time we're not just giving away crates but 6 GUNDAM MODEL KITS! 
We've partnered with Bandai Namco Collectibles LLC Dba Bluefin for an exciting giveaway for each of our Mobile Suit Gundam Life Crates!In celebration of the first crate themed WING, we're awarding 6 lucky winners with the impressive Master Grade 1/100 Mobile Suit XXXG-000W0 Wing Gundam Zero EW "Ver.Ka" Gunpla model kit.
From the classic anime feature Gundam Wing: Endless Waltz, this version of Wing Gundam has been specially designed by model kit concept designer Hajime Katoki, earning the prestigious "Ver.Ka" label in the Master Grade collection. It comes fully loaded with its trademark Twin Buster Rifle, Beam Saber and shield.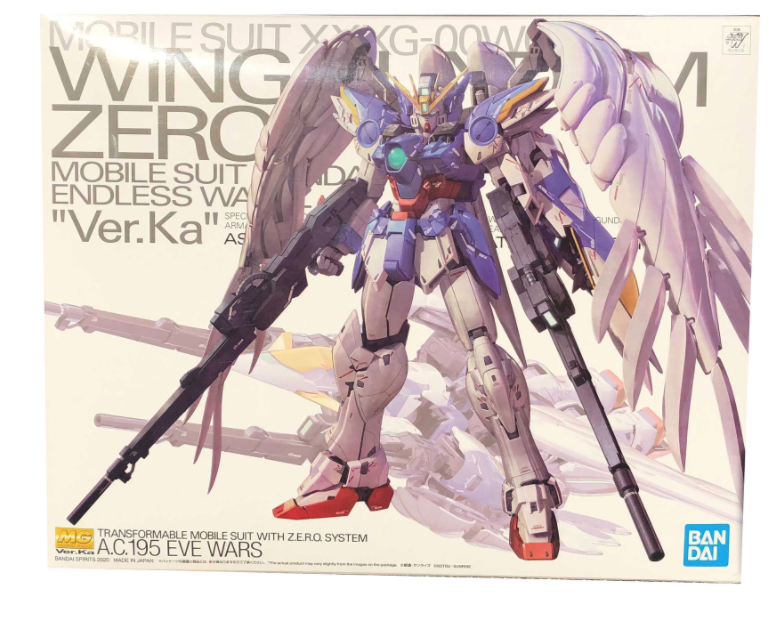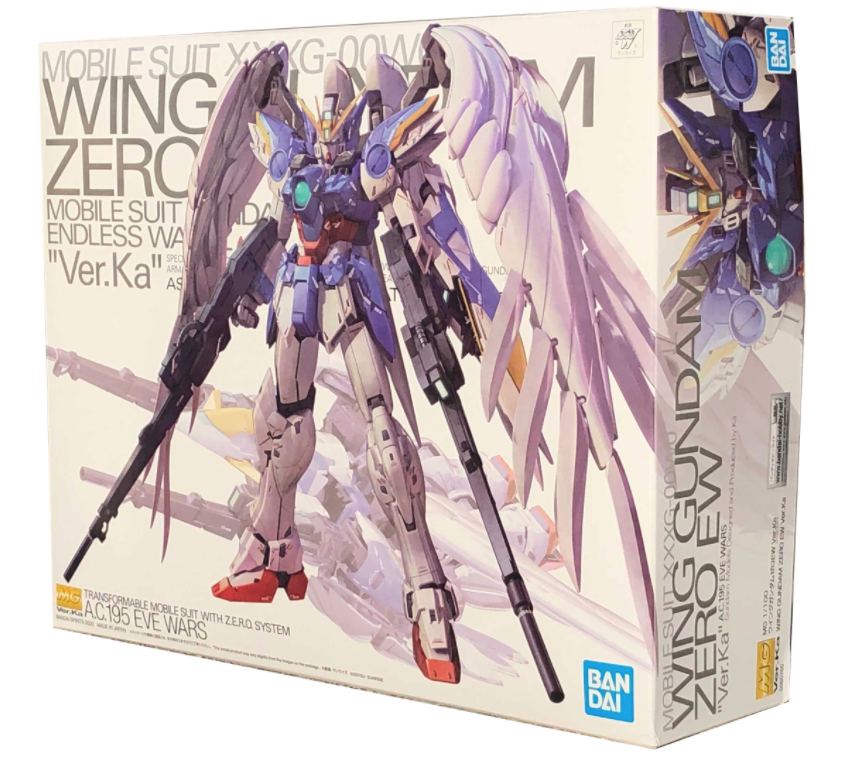 WWWOOOAAAHHH YOU CAN'T TELL ME THAT'S NOT COOL! Let's dive into the How, What, When, Where and Why of this sweepstake:
So, you may be asking yourself: "HOW do I enter this super cool contest?"
Well, it's simple really, just buy the Gundam crate! YEP. That's all you have to do in order to be qualified for a chance to win! Already bought the Gundam Crate???? Guess what! You're already entered! Good for you! Oh by the way, I should mention that if you just so happen to purchase the complete 4-crate-collection then you will automatically get a second entry!
WHAT is a Gundam Model Kit? Or Gunpla?
The big question is: "What is Gunpla?" It's actually a shorter term for the phrase "Gundam plastic model" (Gundam + Plastic model = Gunpla!) Gunpla are plastic replicas/models of Gundam and other awesome mobile suits that are featured in various Gundam animation series that you can build and customize. They are manufactured by Bandai Namco Collectibles LLC Dba Bluefin and have been available in the market since the 1980s.You can't deny the fact that the Gundams and mobile suits are dope. Most of us would have dreamed to have piloted one of these mobile suits featured in the animation series. They look cool and how can you not be excited in building one of your own and display the grandeur of the mobile suits whether it be an antagonist's or a protagonist's suit. You can display them at home, on your desk, even on your work-desk at the office!
WHEN will this be taking place?
Good question. You can purchase one or all four crates in the collection anytime between now and the end of the first crate series. Which will end April 27, 2021 at 9PM PST. Don't worry, you still have time! A week after the current cycle ends we will be manually pulling names out of a Gashapon machine. WHAT IS A GASHAPON MACHINE? Because we are super nerds. We will then notify the winners directly!
WHERE can I buy the Gundam Crate?
JUST CLICK ON THIS LINK RIGHT HERE
WHY are you doing this?
Here at Loot Crate we are fans first. We all grew up with Gundam and understand the importance of it to our community. Being as an anime, Gundam stands out as one of the most iconic anime series of all time. The anime is actually one of the largest and most influential exports in the Japanese economy. Gundam Wing is particularly popular in Japan because of its detailed animation and a breakaway from the traditional Gundam timeline. Plus the Gundam model kits are freaking awesome.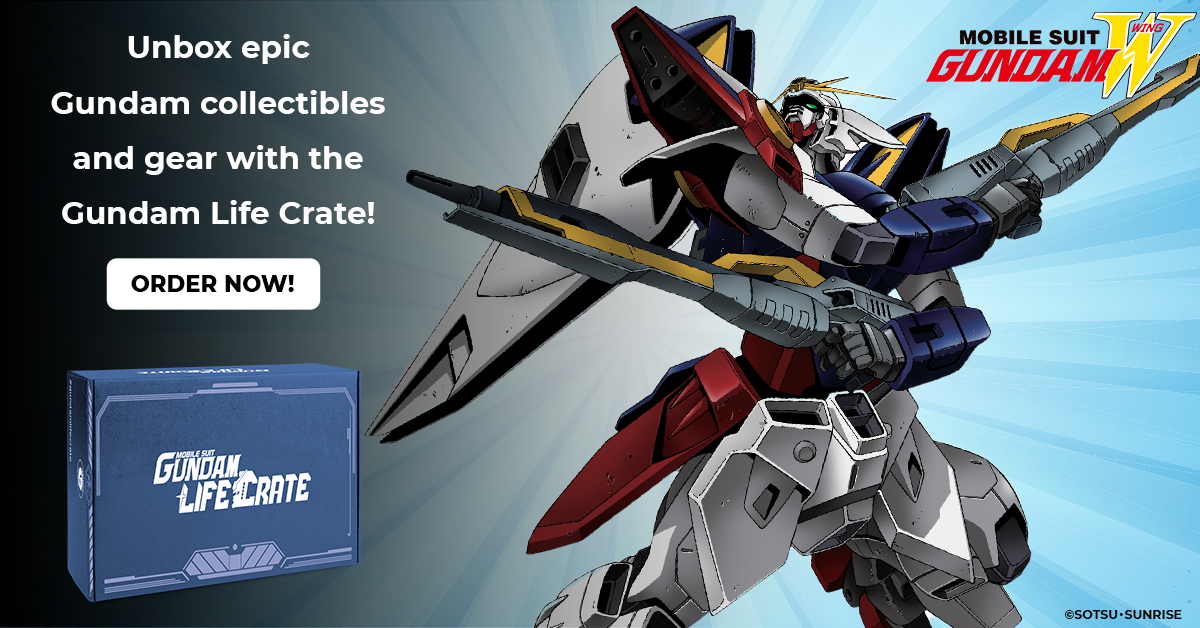 Contest open to U.S. residents only. Must be 18 years or older to enter; void where prohibited by law.​ Complete contest rules available under Terms and Conditions link below.
About Bandai Namco Collectibles LLC Dba Bluefin:
Bluefin is a leading North American master distributor of toys, collectibles, novelty and hobby products. Bluefin's extensive catalog is highlighted by a diverse range of high quality, officially licensed products from leading brands and manufacturers from Japan, Hong Kong and the U.S.
Bluefin's expertise on pop culture as well as consumer trends reinforces close relationships with manufacturers and client brands to help shape and drive consumer tastes across the world's largest retail market. These relationships allow Bluefin to meet market need for unique products from top-rated pop culture IP. Bluefin's comprehensive services and market reach have also yielded several exclusive product dealer appointments.
Bluefin is the official exclusive North American distributor for Bandai Collectors, aka "Tamashii Nations," Bandai Hobby, Bandai Shokugan, Mr. Hobby and GSI Creos, SEN-TI-NEL, Flame Toys and is the exclusive U.S. distributor for Storm Collectibles. Bluefin is also the official North American consumer products and retail development partner for Studio Ghibli.