American blockbusters might be widespread, but we're far from having a lock on the industry. Every country has their own particular brand of horror, with their own tropes and their own set of rules. Some lean more into practical effects, some gore, some psychological horror, but all of them have produced some truly bone-chilling works.
Here we have five of our favorite foreign horror films. Get ready to scream, because you can't hide behind a pillow while reading subtitles!
The Babadook (2014) – Australian
At this point, just about everyone knows about this movie, but not everyone has seen it. You may know The Babadook from its extremely meme-able content. For example, the scene where Amelia pleads with her son to be normal. Or else, the summer when Netflix "accidentally" categorized movie as an LGBTQ+ film, and the Babadook became a gay icon overnight. (We love and support you, Mr. Dook.)
For those who haven't braved the film, The Babadook is about a widow named Amelia and her son, Samuel. She's having a difficult time raising him on her own, especially when he begins acting out and becoming violent. He's convinced that there's a creature called the Babadook tormenting them and that he needs to fight back. He even asks his mother to read him a book, Mister Babadook, before bed. Amelia is horrified by the twisted story in the book and tries to destroy it. But like any horror movie, the book just keeps coming back, and Amelia is left to question how much of its story might turn out to be true.
This is a strange movie, because it's more horrifying than it is horror. There are certainly scenes that made me gasp and camera shots I still see in my nightmares. (It's that one shot of the Babadook with a human face. The sideway human one? Yeah, no thank you.) There are gruesome deaths I wish I'd known about going in. But as far as I was aware, The Babadook was supposed to be a monster movie and…there isn't actually that much Babadook in The Babadook.
In my opinion, the film is less of a monster movie and more like a scary piece of art cinema. The Babadook isn't a creature made to prey on people. It's just a personification of depression, the grief of dealing with the loss of a loved one. I think if I'd thought about it like that going in, I would have enjoyed it a lot more. Something to keep in mind on your first or next watch-through!
Eerie (2019) – Filipino
It took me some time to come around to this one, because in its time on Netflix, Eerie has earned a reputation. I heard a lot about how terrifying it was, nightmare-inducing faces, and how many people couldn't bring themselves to finish. The thumbnail didn't help, with the ghostly face that reminded me all too much of Reagan in The Exorcist. Finally I decided to brave it, and it was definitely worth the watch.
If you like creepy children and religious trauma, Eerie is the movie for you! It takes place at an all girls Catholic school, where the sisters are strict and disciplined to keep up the school's pristine reputation. Except, of course, where it isn't pristine. In one bathroom stall on the third floor, there is the ghost of a girl who hung herself. Those who enter the bathroom rarely come out unscathed. Rather than playing out like a corny haunting film, the story follows the school's guidance counselor, Miss Pat, who is something of medium. She stays late at night to have sessions with the ghost just like any of the other students, striving to understand the real circumstances behind her death. Only then can she protect her living students in the present.
Eerie is just that–eerie. It plays on some classic cinematic techniques that had me on the edge of my seat for the entire film. There's something so artful about a jump scare that doesn't play by normal jump scare rules. It doesn't come with swelling music or one extended shot. Still, you can feel it coming in your bones. Sometimes there's a payoff, and sometimes it leaves you teetering on the edge with no surprise. Either way, the film does an incredible job of keeping up the suspense throughout the movie, with both the film technique and the plot.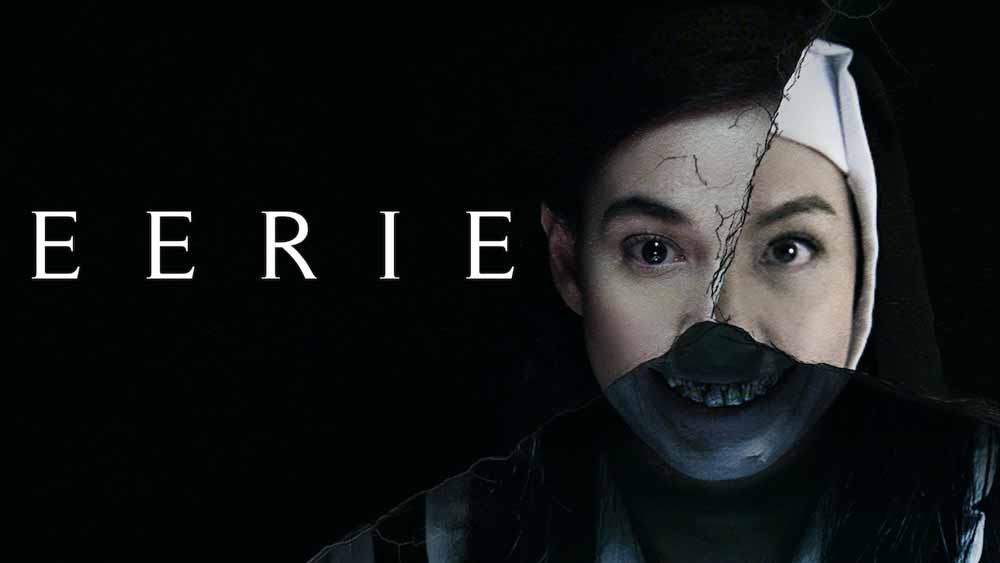 Funny Games (1997) – Austrian
Before we go any further, I want to reiterate: the 1997 Funny Games, not the 2007 American remake. Good. Let's proceed.
Unlike The Babadook, there is no element of the supernatural in Funny Games. This is one of those movies where the villains are all too human. It's a psychological thriller that understands horror as that hollow feeling of disbelief when you realize just how terrible the situations is—not just jump scares and spooky faces.
Funny Games surrounds a family that goes on vacation to their lake house in a wealthy community. While they're settling in, some friends of the neighbors stop by and begin bothering them for eggs. A slightly awkward situation quickly dissolves into chaos, and the two men hold the family hostage and torture them for most of the film. Some of it is physical pain, some of it mental anguish, and some scenes are simply bizarre. Director Michael Haneke pushes the envelope in some really unique ways it's rare to find in American cinema. I absolutely loved this movie the first time I saw it, just because it's so unique. That being said, I've never rewatched it.
It's worth remembering that Funny Games is different kind of horror. Without giving the whole plot away, it's less like Texas Chainsaw Massacre and more like Last House on the Left. Do with that information what you will!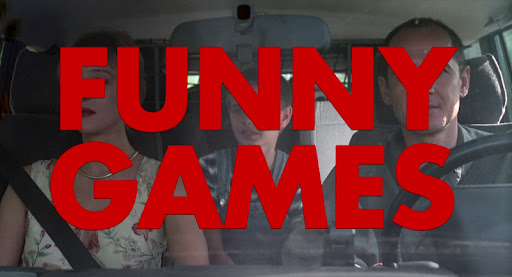 Verónica (2017) – Spanish
This is another movie I adored the first time I saw it. Yet it involves two of my least favorite things: a Ouija board and the words "based on a true story."
Verónica is the eldest of four siblings, essentially charged with taking care of her family while her mother struggles with both exhaustion from her long work hours and depression after the death of her husband. (I could write a whole separate essay on the upset of the nuclear family as a gateway in horror, and I have!) Maybe it's the forced responsibility thrust upon her, maybe just the fact that she's a fifteen-year-old girl, but Verónica joins her friends to ditch class on the day of a solar eclipse. While the rest of the school is on the roof, Verónica and her friends hold a séance in the basement to see what dark forces they can contact…which goes about as well as you'd expect.
I can't put my finger on one thing that sets this movie apart from other demonic possession films. The best way that I can describe it is that Verónica is much more insidious in the way it depicts demonic possession. There's no crawling backward down the stairs or vomiting pea soup. Instead, Verónica could almost pass for a psychological thriller right up until the very end. It makes all the omens and build up just seem that much more artful.
Verónica is lauded as one of the scariest movies on Netflix. Plenty of reviews are from people who couldn't even make it through the film. I managed to watch it without incident…but I did watch when the sun was up.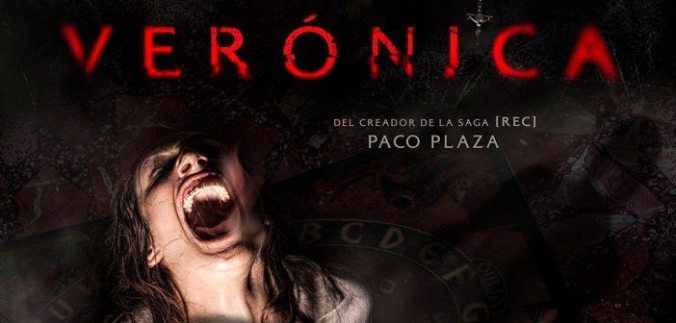 The Wailing (2016) – Japanese
This film really caught me off guard, in a good way. It's a somewhat non-traditional approach to horror while including almost every horror trope out there.
The film focuses on a Korean police officer, Jong-goo, who is investing a series of mysterious murders in his rural village community. The villagers become infected with a mysterious virus and murder their entire family. A mysterious Japanese man also arrives not long before the murders and is a key suspect of the locals. The Korean villagers immediately suspect it is the Japanese man and treat him with hostility throughout the film. As Jong-goo investigates, his daughter soon becomes infected and races to figure out how to cure her.
What stood out most about this film is how subtly things take a turn for the worst until it's revealed how these people are becoming infected. It's also a mixed genre piece with elements of religious themes, ghosts, zombies, and more. The finale of the film really challenges the core beliefs and the protagonist and leaves you with a feeling of dread. It's quite lengthy at 2 hours and 36 minutes but it's definitely worth a watch.
If you check out any of the movies on this list, let us know! For more horror goodies, check out our Loot Fright crate, currently hosting a Blumhouse take over with some classic American blockbusters!