Have you seen out latest Loot Launcher? We've parted with our friends at Kidrobot on a brand-new, exclusive, Limited Edition Murda Beatz fig! When we first started the collab, I shot over a few interview questions to Murda, and here's what he said: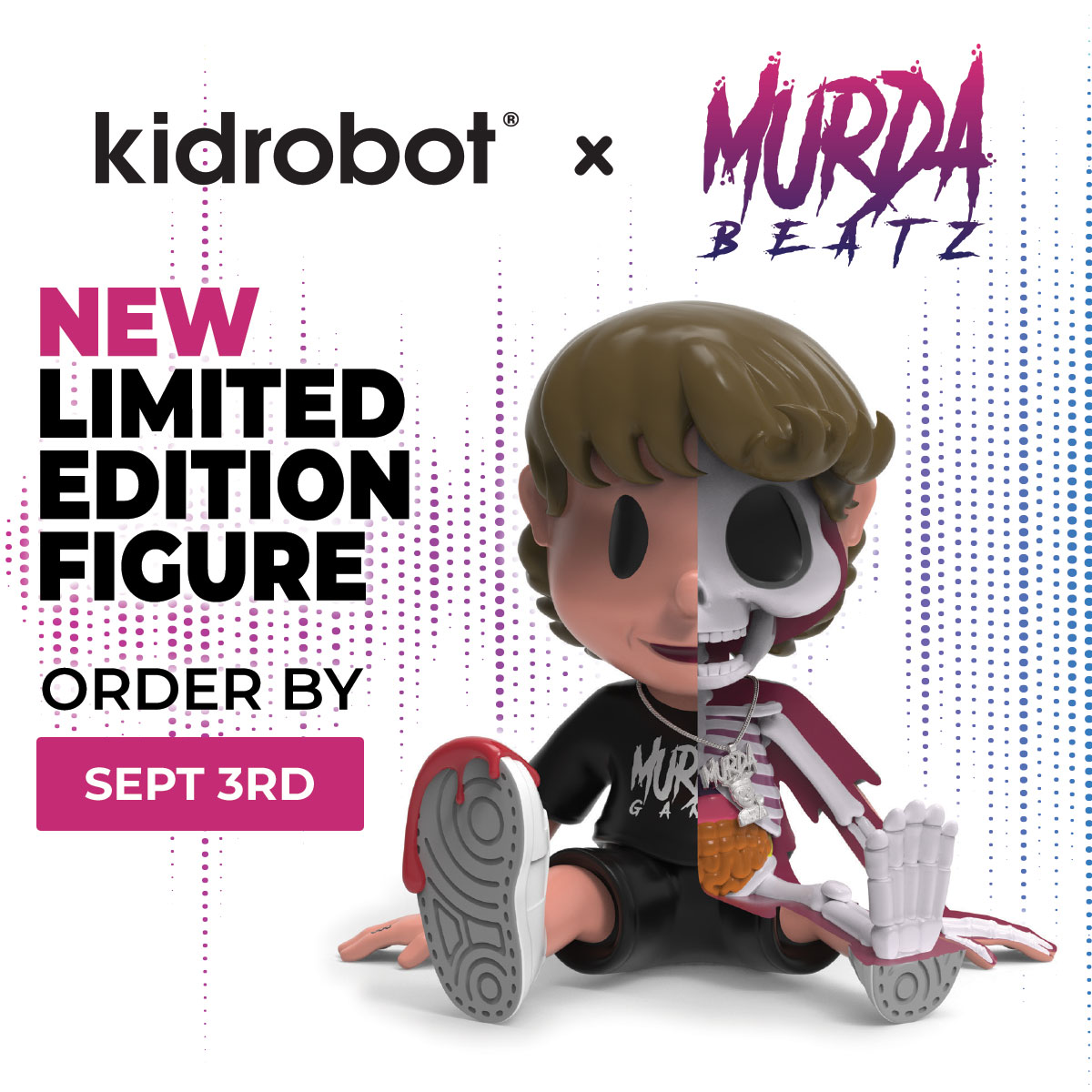 1.What or who inspired you to write and produce music?
My dad, and my Uncle, RIP to both of them.
2.What is your ultimate dream collab?
Beyoncé, Jay-Z, Rihanna, Biggie, Tupac.
3.What do you geek out about (tv shows, movies, games, etc.)?
NASCAR, PUBG, the new Michael Jordan documentary, Paid in Full, Get Rich or Die Trying.
4.What's been the most exciting thing for you about the partnership with Kidrobot for the Murda Beatz Limited Edition Kidrobot Figure Loot Launcher?
It's an amazing opportunity to see something that was on a t-shirt, come to life as something tangible; this will be the first figurine of me to ever exist, it just feels like a monumental achievement.
5.What's your favorite thing about the Murda Beatz Limited Edition Kidrobot Figure?
Everything, just because of the great attention to detail; they got my hair, the jewelry I wear, it's awesome.
6.Outside of this Loot Launcher, what can Murda Beatz fans be looking forward to in the future?
More amazing music, more merch, more shows once everything is safe again, just bigger and better always!
---
Also, check out Murda Beatz's latest music video, Doors Unlocked (ft. Ty Dolla $ign & Polo G), and keep an eye out for Baby Murda' cameo appearance.