The Sanrio Store has been a staple in the Los Angeles Little Tokyo Japanese Village for years and one of the best place to score all sorts of kawaii items that aren't available in most Sanrio stores.
Recently Sanrio closed the small shop briefly for a remodel and they had their grand re-opening this past weekend. We were so lucky to be able to visit the store during this re-opening celebration for Nisei Week!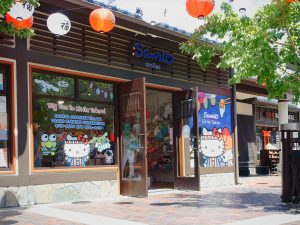 (Photo Courtesy of Sanrio.com)
In this remodel the store has seen a lot of changes. The front of the store is very traditional of what we imagine when we visit any Sanrio store. Each wall is divided into sections based on the characters and you can find all sorts of items for your favorite one! However, this store is special! Each character section also includes items you would typically only find in Japan!
In the center of the store there is a large Gudetama statue and small sections of collaborator merchandise.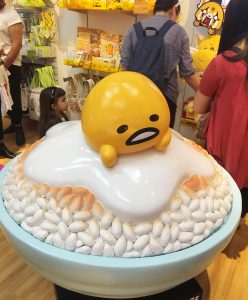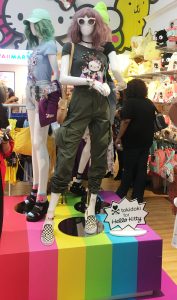 Towards the back of the store is where things get wild! They have completely transformed the back of the store in The Sanrio Kawaii Mart! The walls are divided into sections to look like a pretty typical convenience store. There are actual edible goodies and items that look like food. I can tell you that my absolute favorite part had to be the health and beauty section! Who doesn't want Gudetama toilet paper or a Zombie Hello Kitty face mask?!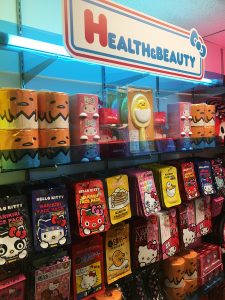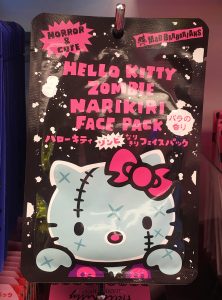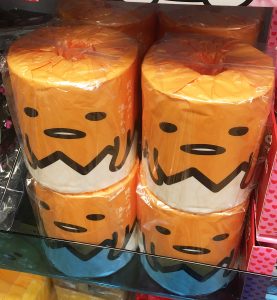 They also have super cute shopping bags and staff outfits. The staff outfit display even had a little shout out to the new anime Sanrio Boys which gave me a little chuckle.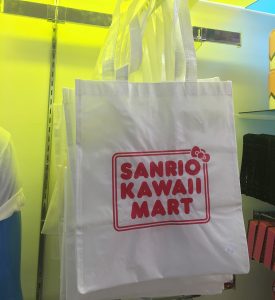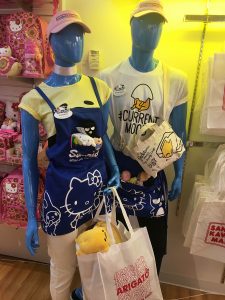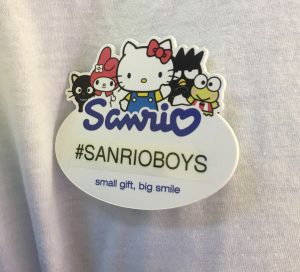 On top of all the cool products they had character meet and greets! We got to meet Hello Kitty but we also got an Aggretsuko sighting!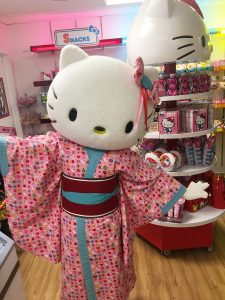 In other good news the Vacation Sanrio Small Gift Crate will be available at the Japanese Village Sanrio Store for the first time ever soon! We are really excited to bring the crate to the retail store and we hope you can stop by and pick one up if you were unable to score one last time.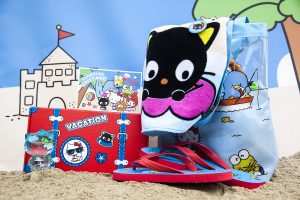 Are you located in Los Angeles or visiting next weekend? The Sanrio Store Grand Opening celebration will continue until the 27th during Little Tokyo's famous cultural festival Nisei Week. This is one of the longest running cultural festivals in the nation and there will be plenty to do around Little Tokyo all week long! Festivities include dancing, traditional Japanese food vendors, fashion shows, cultural exhibitions and demonstrations, and more!
Details:
Sanrio Japanese Village
Little Tokyo – Downtown LA
115 Japanese Village Plaza Mall
Los Angeles, CA 90012