It is Fall and the chilliest months of the year are drawing closer and closer. I know I want to snuggle up in something warm and soft when the weather outside is frightful but I still want to show off some of my favorite fandoms.

If you're a Disney/Pixar, Sanrio, or a Monster Hunter fan Kigurumi.com has officially licensed onesies AKA kigurumis for you! I've put together a list of some of my favorite Kigurumi.com onesies that I have personally purchased from them. I practically live in these things at home!
All of the onesies listed below are genuine SAZAC kigurumis. Hailing from Japan, SAZAC is the most respected and successful kigurumi manufacturer. They are well known for their attention to detail, high-quality material usage, and durability.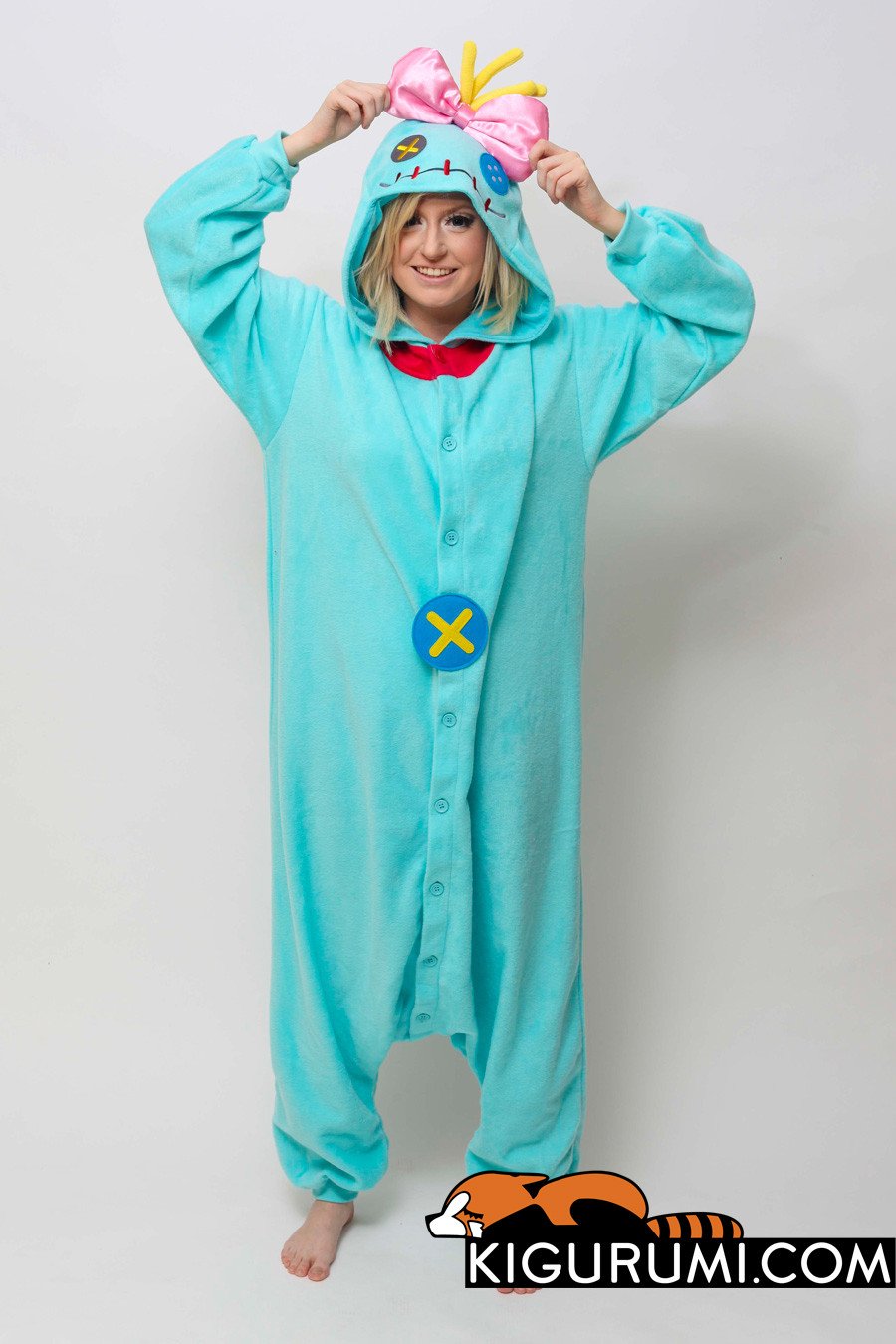 A ton of people have the Stitch kigurumi so why not stand apart with a kigurumi based off of Lilo's beloved homemade doll Scrump? The Scrump the Doll Kigurumi features Scump's likeness with a giant pink bow, mismatched button eyes, and a stitched on grin. There is even a giant button in the center! How cute is that?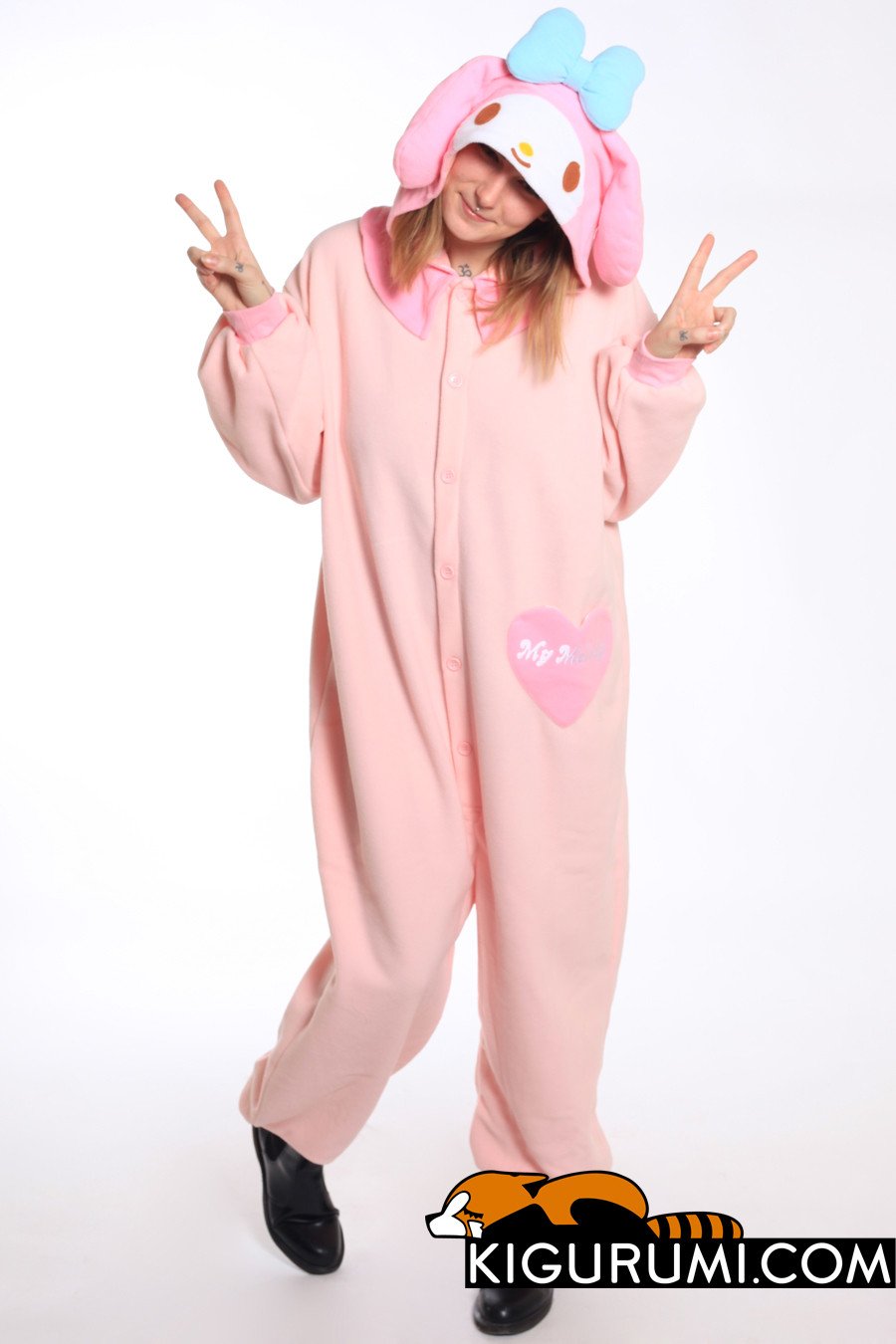 Do you want to bake some almond pound cake with your besties? The My Melody Kigurumi has you covered! Modeled after My Melody's signature hood this one is for the most kawaii people! It even has a heart shaped pocket with My Melody's signature stitched across it.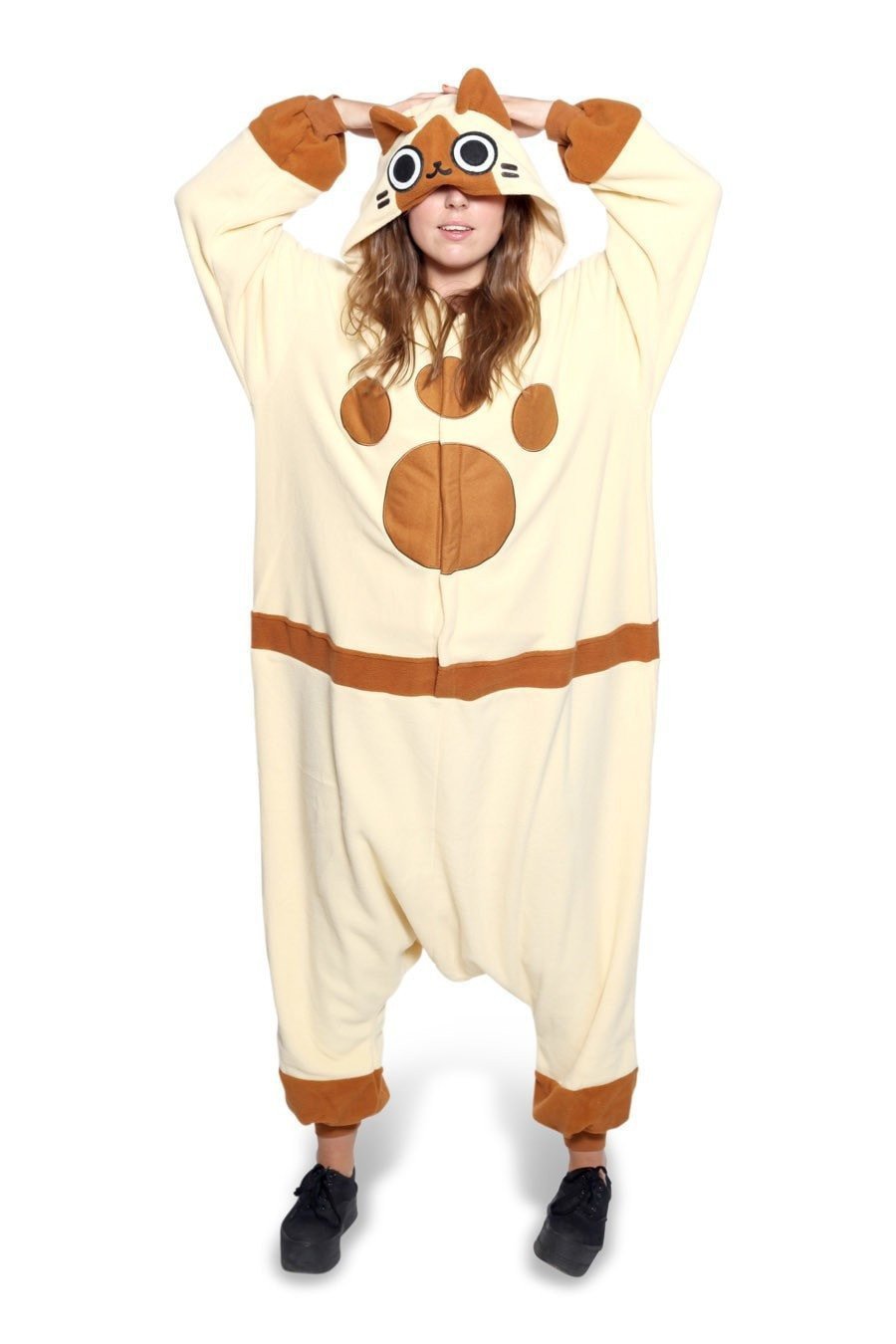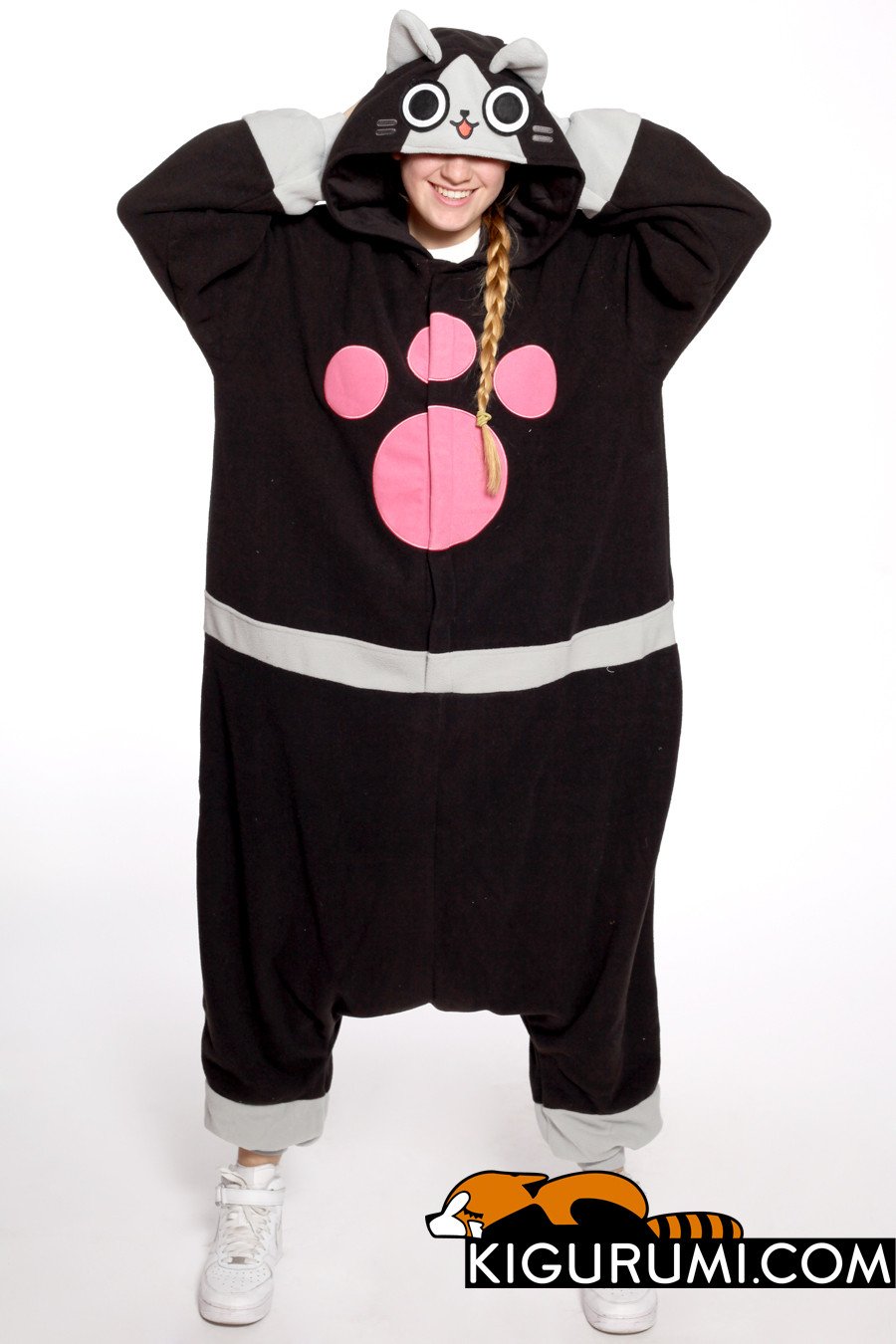 Monster Hunter is home to the race Lynians which harbors the cat-like Melynx and Felyne characters. I would venture to say they are the cutest part of the franchise. Now you can embrace that cuteness with the Felyne Kigurumi and the Melynx Kigurumi!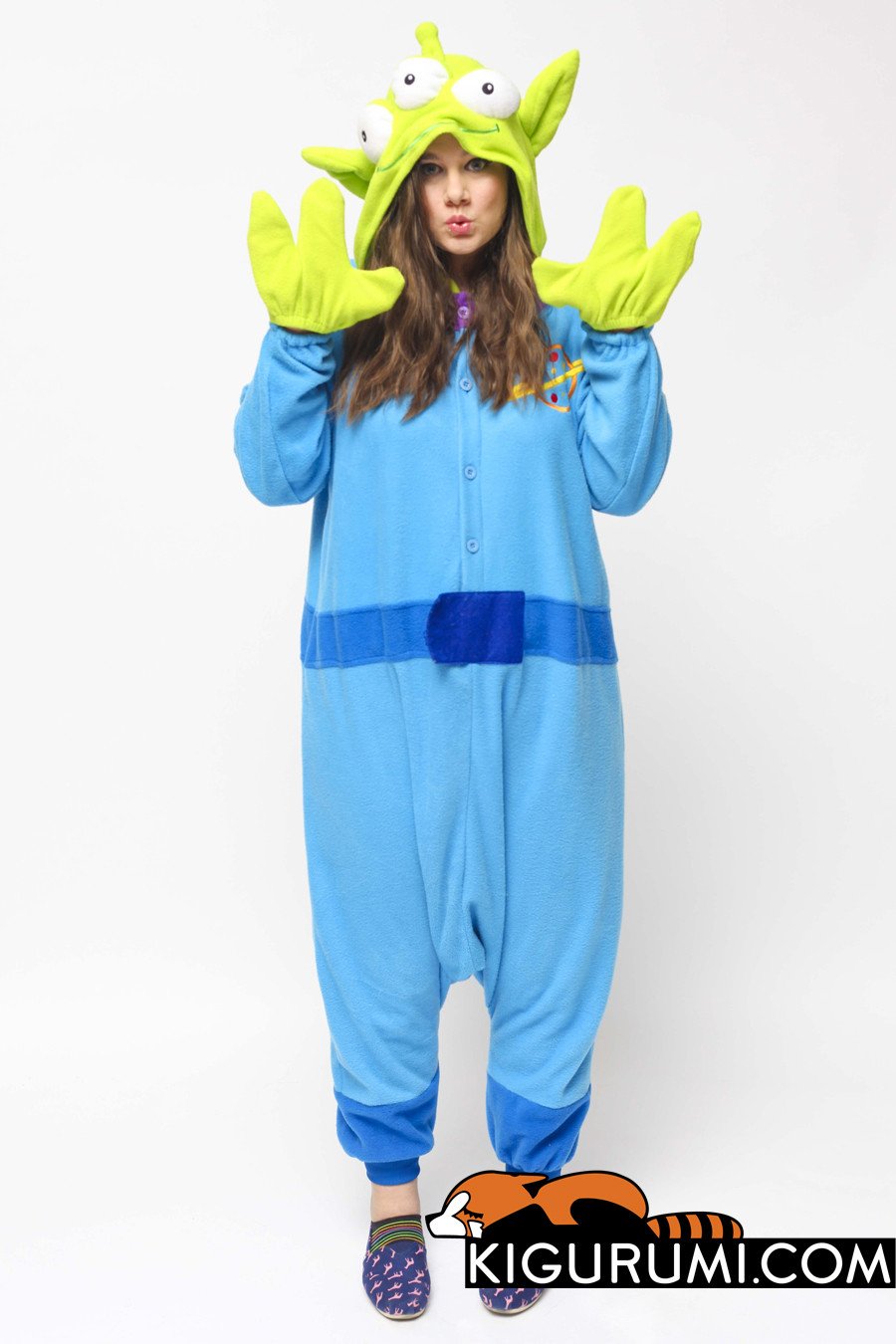 Who isn't of the lovable three eyed aliens in Toy Story?  When wearing the Little Green Man Kigurumi you don't have to worry about the claaaaaaaaaaaaw… picking you up and sending you home with a stranger. All you have to worry about is maximum coziness taking over! This onesie not only features a likeness of the three eyed aliens but also has a Pizza Planet logo stitched on the front and removable alien hand gloves!
What better way to spend a lazy day then snuggled up in a onesie based on the laziest egg we know?! The super kawaii Gudetama Kigurumi comes complete with eggshell that doubles as pockets!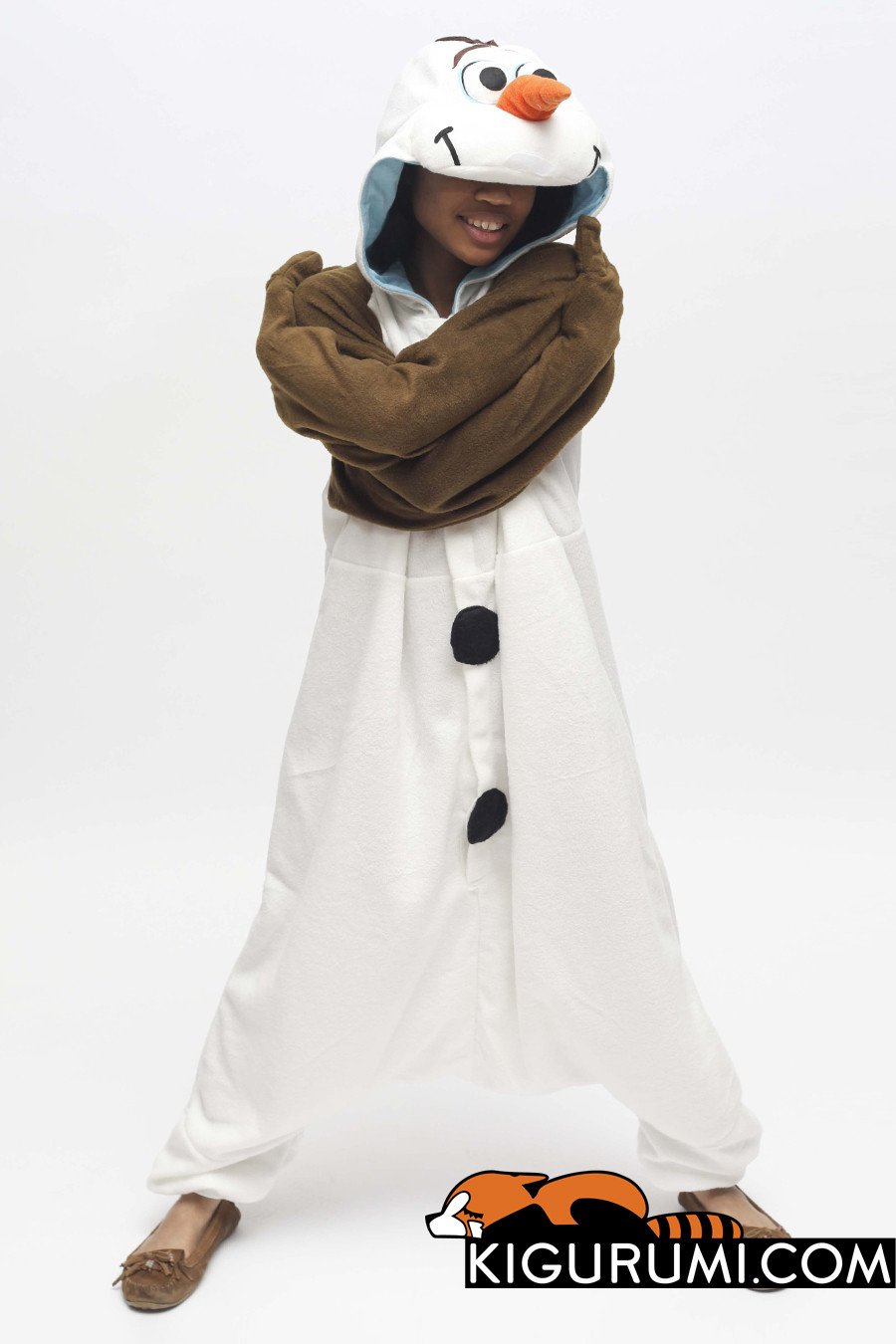 What happens to solid water when it gets warm? Well in most cases it melts but with the Olaf Kigurumi it gets snuggly!  You can give all the warm hugs in this onesie and no one will complain!
Make sure to check out Kigurumi.com for even more officially licensed onesies or let your inner animal roar with their animal styles!

---
---