Hello! This is the first of what will, hopefully, be an ongoing periodic update on what Loot Crate is up to that is new and exciting, as well as the overall direction that we're hoping to take you, our Looters, on with this blogtastic adventure we call The Daily Crate…
In the early days of Loot Crate, we thought it would be a great idea to have a blog in addition to our main hub. Something that would feature original content, news, interviews, and more that could supplement what it is that we deliver to your doorstep every month and add to the celebration of the characters, stories and creators we love in fandom.
The Daily Crate initially launched as a sister site to lootcrate.com, but as we approached our five-year anniversary we came to the conclusion that it was time to bring TDC to the next stage in its evolution. Since January of this year, myself along with our crack team of writers and editors have brought the blog over onto the Loot Crate domain, where it will continue to live and thrive as an element of the Looter experience online. We want to make TDC a true destination: Highlighting collaborations with our partners, spotlighting great writing talent as well as behind the scenes content, and celebrating our Looters whenever we can.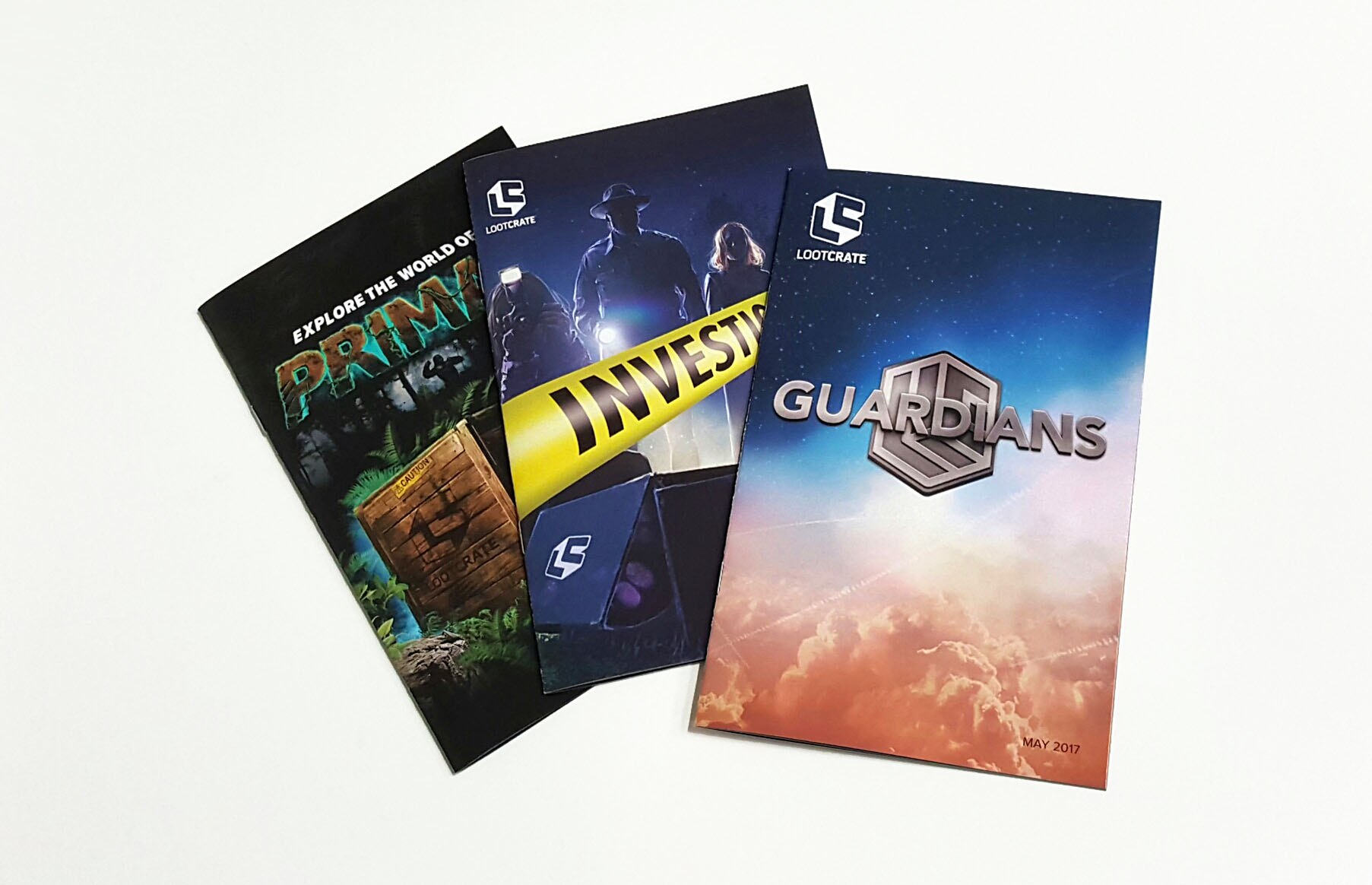 You may have noticed, as well, that we recently made some changes in the booklet that ships out with the original Loot Crate monthly. While still including a handy guide to the items you receive in your crate, it no longer features editorial content such as interviews, best-of lists, and more. Part of the reason we wanted so much to incorporate The Daily Crate into the main site is because we fully intend to continue to bring you these cool features for your enjoyment right here! – along with the bonus capability of being able to add exclusive video content, music playlists and curated web links to the mix.
Over the past few months, we've landed interviews with some very cool creators and talent including Brian Michael Bendis, Michael Rooker, Josh Petersdorf and Gary Whitta; sneak peeks behind the scenes of genre TV including Colony and the upcoming Midnight, Texas; and hosted exclusive previews such as the Alien: Covenant Gopro character diaries. Our team of writers, staffers and fellow fans have curated fun lists of your favorite childhood TV favorites, easy-to-gather ways to cosplay every day, awesome DIY recipes, and much more. We even have a slot saved just for YOU, where we express our Looter Love and curate a collection your photos from social every week. (We love you!)
The Daily Crate will be publishing new content every Monday through Friday, so please bookmark thedailycrate.com and, for the latest updates, follow Loot Crate on Twitter so you'll know exactly when a new post goes up. Please take a moment to browse what we've shared so far, and I hope that you'll enjoy the exciting content we have planned for the rest of 2017. We're just getting started.
Nicole Campos
Editor In Chief, The Daily Crate