Saint Seiya: Knights of the Zodiac is getting an upgrade courtesy of Netflix and Toei Animation!
The original manga by Masami Kurumada started back in 1985 with the story of Seiya, a thirteen year old boy sent to Greece for training. His goal: to retrieve the Pegasus Cloth and become one of Athena's eighty-eight Saints. These Saints wear cloths representing the constellations and pledge to defend Athena's Sanctuary, as well as working to keep peace in the world as Olympian gods threaten Earth.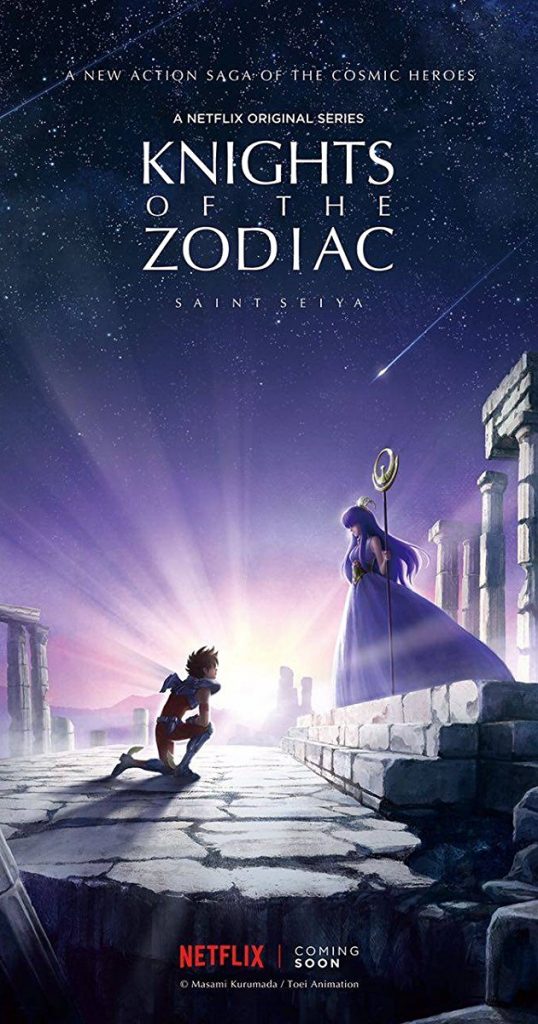 The first 12 episodes of the Netflix & Toei collaboration will focus on the Galaxian Wars and lead into the Silver Saints arc. They are bringing in Eugene Son as the head writer and he's got some impressive credits writing for MARVEL's animation division. And with manga masters behind JoJo's Bizarre Adventure:Diamond is Unbreakable and Afro Samurai working on the character and armor creation for the new series, I am super pumped to see how they will bring this classic manga to life in CGI.
Unfortunately, we're still waiting for a release date from Netflix. If you can't wait to explore the world of Saint Seiya: Knights of the Zodiac, you can catch some of the more recent anime adaptations on Crunchyroll or pick up the Shonen Jump manga volumes from your favourite retailer.
---
---
And as an added bonus we have an exclusive Saint Seiya item in this month's UNDERDOG Loot Anime crate. This month's crate also includes items from My Hero Academia, Black Clover, and Batman & the Justice League. This month's crate is now sold out, but sign up now and you'll be good to go for our next theme… announcing SOON!