In honor of World Autism Month this April, Loot Crate is proud to announce a Loot Launcher exclusive Sensory Crate Supporting Autism Speaks filled with high-sensory toys and accessories designed with children on the autism spectrum in mind, with proceeds benefiting Autism Speaks. Sensory differences are often experienced by people on the spectrum and can involve both hyper-sensitivities and hypo-sensitivities to a wide range of stimuli including sights, sounds, touch and more. The Sensory Crate will include toys and accessories that provide sensory stimulation.
"Loot is proud to partner with Autism Speaks during World Autism Month for this one-of-a-kind Sensory Crate," said The Loot Company owner Joel Weinshanker. "This cause is very important to me, especially during this time of uncertainty. Despite the global crisis we face ourselves in, I'm thrilled that together we are finding new and creative ways to stay connected to the ones we love."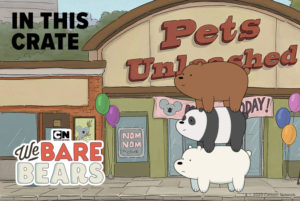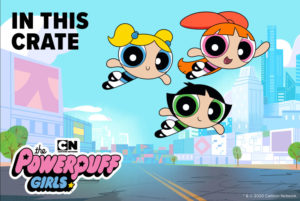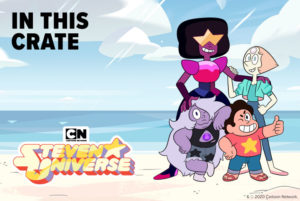 The Sensory Crate will include toys and accessories designed with children on the spectrum in mind, featuring products from Adventure Time, Steven Universe, The Powerpuff Girls and We Bare Bears. The Sensory Crate will ship in the Fall of 2020. The crate will also include a teaching story, offering families a method of safely sharing the experience with family members of the spectrum. Each crate will cost $45.00 plus shipping and handling. Supporters will only be charged once the project has met or exceeded its goal of 2,000 backers by August 1st. All net proceeds to the Loot Launcher crowdfunding goal, up to $50,000, will go directly to Autism Speaks to their mission of promoting solutions, across the spectrum and throughout the lifespan, for the needs of individuals with autism and their families and creating a kinder, more inclusive world.
To back this Loot Launcher Sensory Crate Supporting Autism Speaks, please visit: