Picture this: your Loot Crate arrives at your door, waiting to be opened for maximum awesomeness. But oh no! One of the items inside, your shirt, has a hole in it. What do you do? You contact the Loot Crate Customer Support team!
Damaged items are just one of a few things that can potentially go wrong when shipping crates to you, but is nothing that our Customer Support team cannot solve! Comprised of a team working from two time zones, the Loot Crate Customer Support team works 24/7 to make sure that our Looters get all the help that they need. Whether it's through our support e-mail, live chat, or our AskLoot Twitter account, our team is happy to help.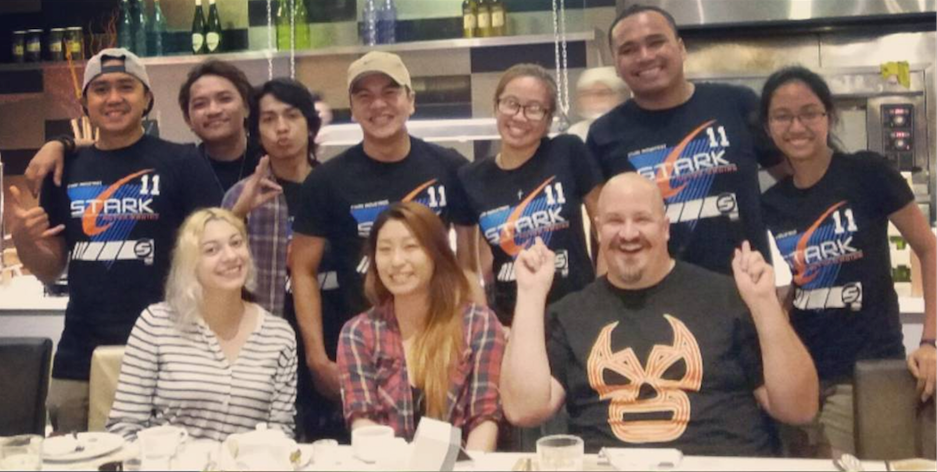 The Loot Crate Customer Support Team is filled with a variety of employees who have been with us for what seems like forever and a few who are brand new! We have team members like Hannah A. (the original Loot Crate Customer Support Team member!), Bob K., Janice L. Julian P. and Debbie H. who have been here 3 years or more and members like Hannah M., Keith H., Reuben M., Juls A., and Satriani F. who have been on the team for almost a year.
We talked to a few of the folks on the Customer Support team and asked them a few questions about their time here at Loot Crate!
Tell us about a time with a Looter that made your day totally rad?
In July 2016, a Looter wrote us about a fire that occurred in his house saying that he lost many of the crates and items from the past and asked me he could repurchase some of them for his collection and his family. Luckily, we had some of the crates in stock, so rather than make him buy it, we sent him those crates to make up for what he lost, plus a couple extra shirts. His wife wrote in after I did that and sent me a photo of her husband crying because he was so happy and thankful for what we did, and it's something I will never forget!-Connor G.
A young girl took my advice when I told her that girls can like comic books and superheroes too. She was so appreciative since her dad didn't fully support her subscription to Loot Crate. She managed to convince him and became a Looter shortly after.-Debbie H. 
Being able to connect with the fans on their level is always fun. For instance, I was working on a ticket for our WWE Slam Crate and was able to get the references the fan was throwing out and even banter a bit back and forth about the recent Pay Per View that happened.-Jeremy O. 
I had a Looter talk to me like we were a bunch of gods and I talked back like I was a deity and that's how we handled his entire issue, in character. It was the best!-Dawn B.
What has been your favorite crate we have done since working at Loot Crate?
The ODST Halo Legendary Crate is one of my favorites because those lounge pants are super comfy, and has pockets.-Keith H.
That is really hard to choose. After over 2 years of crates including some specialty ones, I cannot select just one. Though I really love my Fantastic Beasts and Where to Find Them blanket.-Kim W. 
The Star Wars Limited Edition Crate- Bob K.
What is one of your biggest struggles when helping a Looter?
The biggest struggle when helping a Looter would be when we are given limited information about something that the Looters are interested in knowing. Looters are smart and sharp to catch things. When we don't have the answers it's a struggle, as we want to give them the best experience and information they need to build that trust.-Hannah M. 
What is one thing you want to say to Looters about 2017?
Thank you for being so supportive, loyal and patient! Customer support is right there with all of you and cannot wait to share more experiences together!-Kim W. 
This is going to be one of our best years yet, and I cannot wait for you to see what we bring out next!-Connor G. 
All subscriptions automatically renew!-Elisa R.
Hold on to your hats! Looks like there's some really neat exclusive stuff coming down the pipeline. Also, never hesitate to write in if you have any questions or issues. Don't wait until it becomes a problem, let us know right away!-Jeremy O.
If you ever have something that you feel our Customer Support team can assist you with, never hesitate to get in touch with us. We'll be there to make sure you are abso-loot-ly satisfied and have a CRATE day!