Join us in looking back at some of the best loot that our members unboxed in 2017!
Here, in 10 categories, are the best items of last year, as judged by you, our awesome Looters! (We really do read those surveys you fill out!) Which of these fan-favorites do you have in your collection?: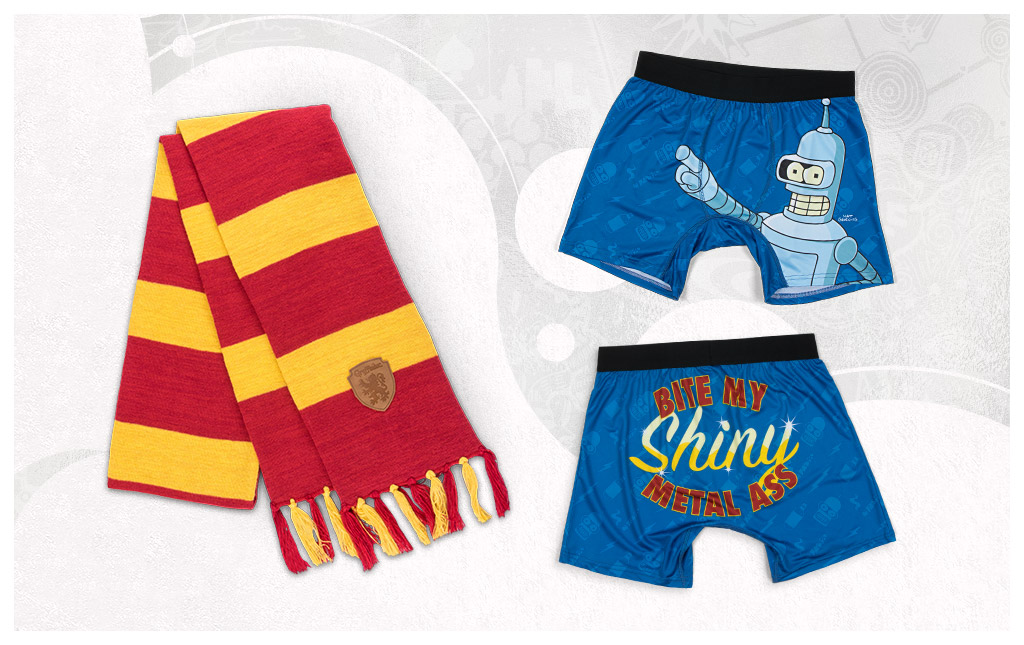 BEST APPAREL:
Hogwarts House Scarf (JK Rowling's Wizarding World/January) – Ten points to whoever reps their House Pride with one of these stylish scarves!  
Futurama Bender Underwear (Loot Undies/September) – The designs for our Loot Undies always have a "cheeky" twist and this classic Bender quote fit that perfectly.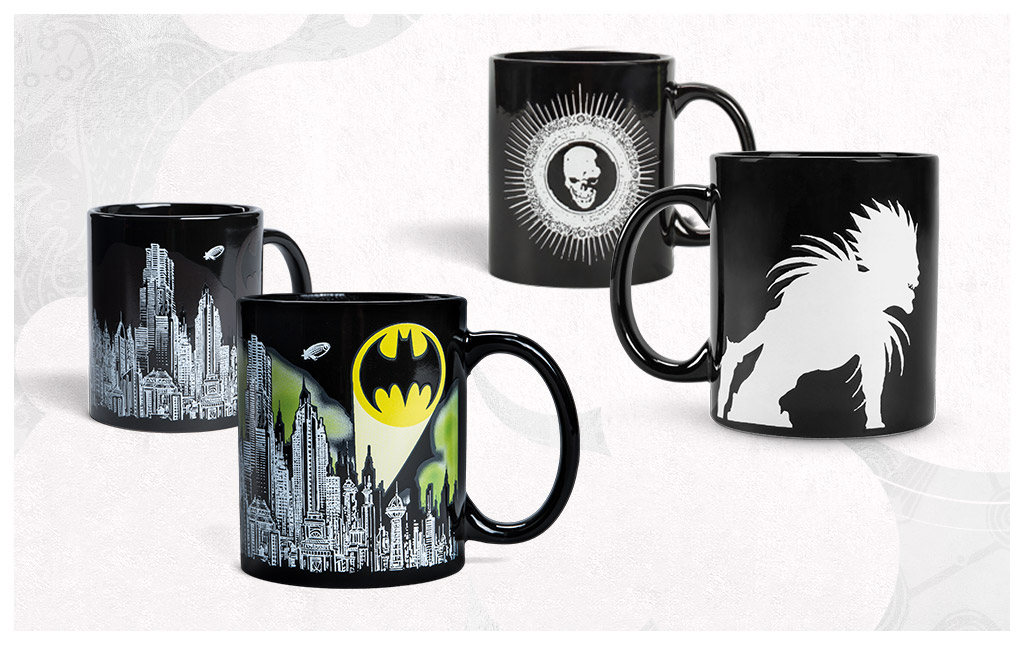 BEST DRINKWARE:
Batman Color Change Mug (Loot Crate/April) – We like our coffee like we like our knights: Dark. The Bat Signal shines when you pour in a hot beverage!
Death Note Glow in The Dark Mug (Loot Anime/May) – Look! Look with your Shinigami Eyes! This mug glows with a supernatural power.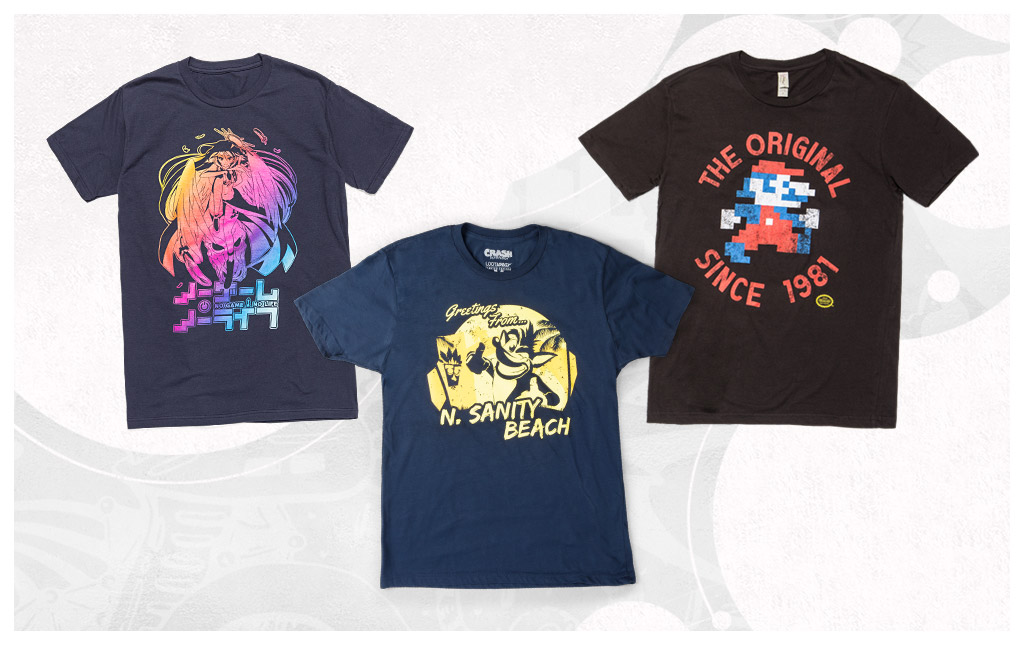 BEST T-SHIRTS:
No Game No Life Tee (Loot Anime/September) – We wanted to give you a shirt that really expressed Kamiya's beautiful, rainbow aesthetic.
Original "Jumpman" Tee (Loot Crate/January) – Mario may be going on hat-filled Odysseys these days but, way back in the day, he was simply "Jumpman."
Crash Bandicoot Tee (Loot Gaming/July) – Designed in-house by the very talented Mauricio Urquilla, we wanted a shirt that really made Crash feel fresh (just in time for the remaster)! 
BEST COLLECTIBLES:
Dungeons & Dragons Demogorgon Figure (Loot Crate DX/August) – For our biggest and most terrifying self-made figure ever, we decided to feature the Demogorgon from D&D, the self-proclaimed Prince of Demons! 
Fallout 4 Laser Rifle Replica (Loot Gaming/June) – If you want to survive the Wasteland, you need a rad weapon. Few are more awesome or iconic than the laser rifle!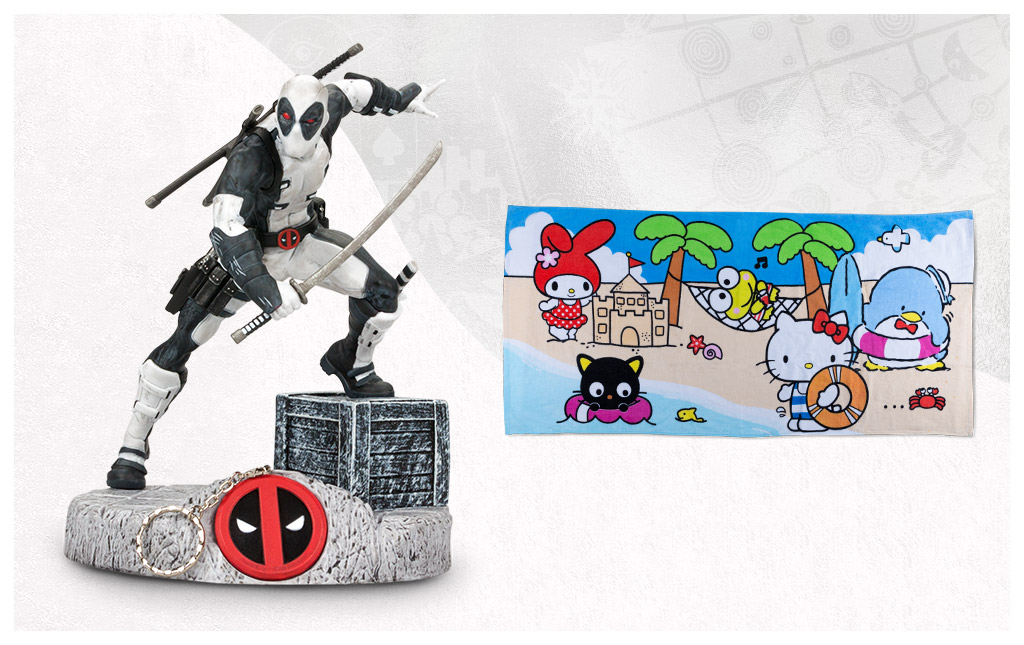 BEST HOME GOODS:
Deadpool X-Force Variant Key Keeper (Loot Crate DX/February) – Frankly, finding your keys shouldn't take "maximum effort." Also, Wade's X-Force costume is just awesome. His eyes are the color of salsa… and blood… 
Hello Kitty & Friends Beach Towel (Sanrio Small Gift Crate/June) – Need a vacation? Relax with your favorite supercute Sanrio friends!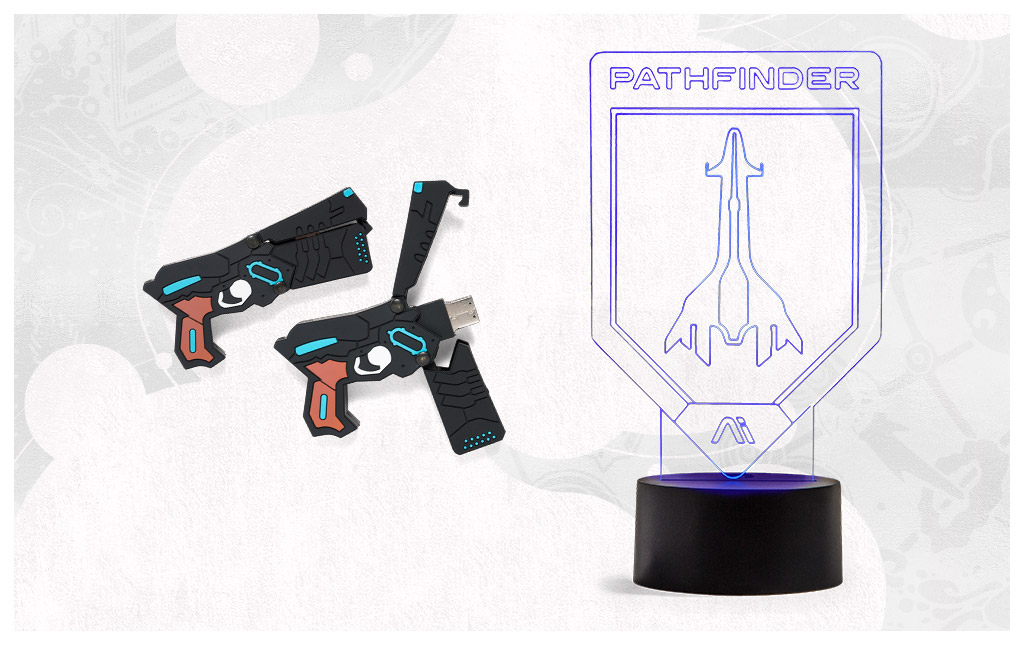 BEST TECH:
Psycho-Pass Dominator USB (Loot Anime/March) – Frankly, it'd USBe a crime not to make this sweet Dominator thumb drive. We'll show ourselves out. 
Mass Effect: Andromeda Lamp (Loot Gaming/March) – Pathfinders are there to light the way for colonization in the Andromeda galaxy so we thought this cool lamp would make a good addition to your collection!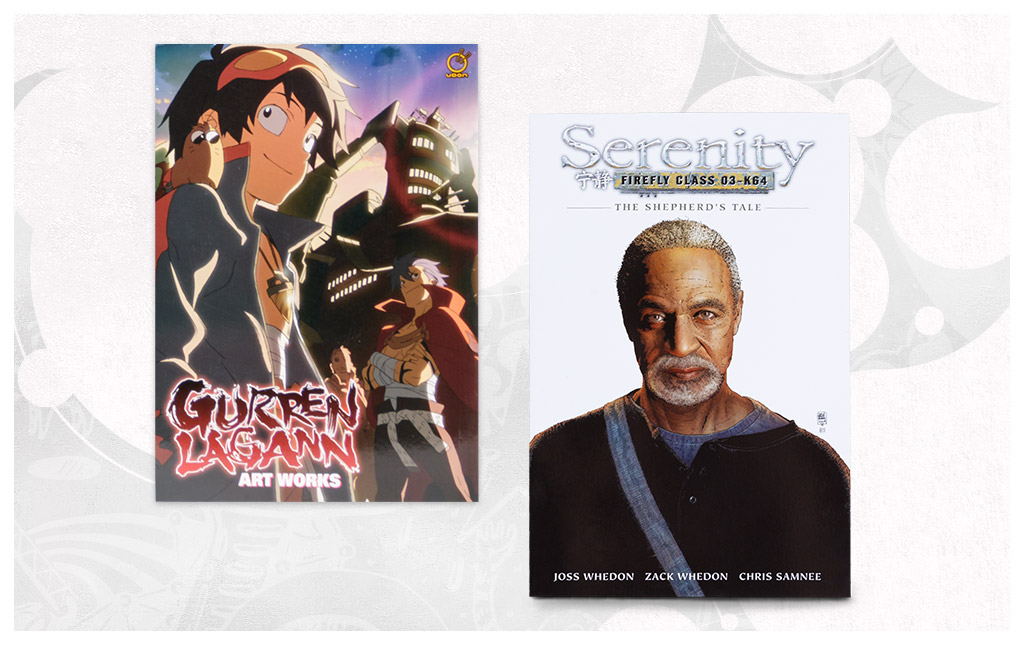 BEST BOOKS:
Gurren Lagaan Art Book (Loot Anime/June) – We couldn't stand by and let this Gurren Lagann art book stay out of print, especially when it was one of your most requested franchises! 
"The Shepherd's Tale" Graphic Novel (Firefly Cargo Crate/March) – Want to find out the truth behind one of Firefly's biggest mysteries? Get answers and a profound appreciation for soup with this graphic novel.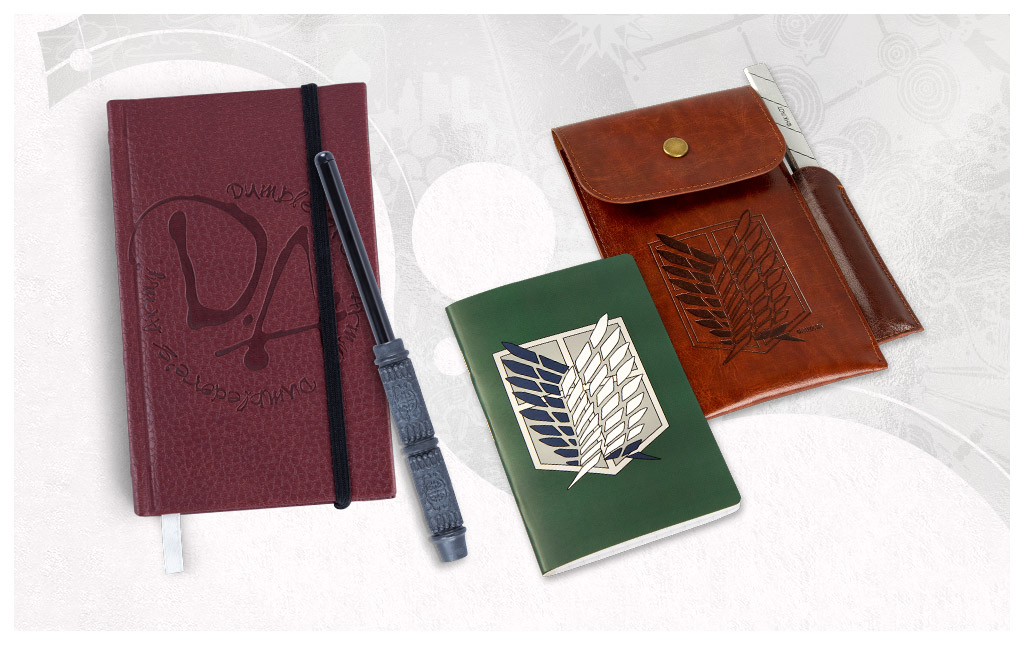 BEST OFFICE SUPPLIES:
Attack on Titan Notepad/Pencil/Pouch (Loot Anime/April) – "Dear diary: You guessed it, another naked giant…" – You, now that you have this notebook. 
Snape's Wand Pen and Dumbledore's Army Book (JK Rowling's Wizarding World/July) – This pen and notebook set is perfect for all kinds of spells!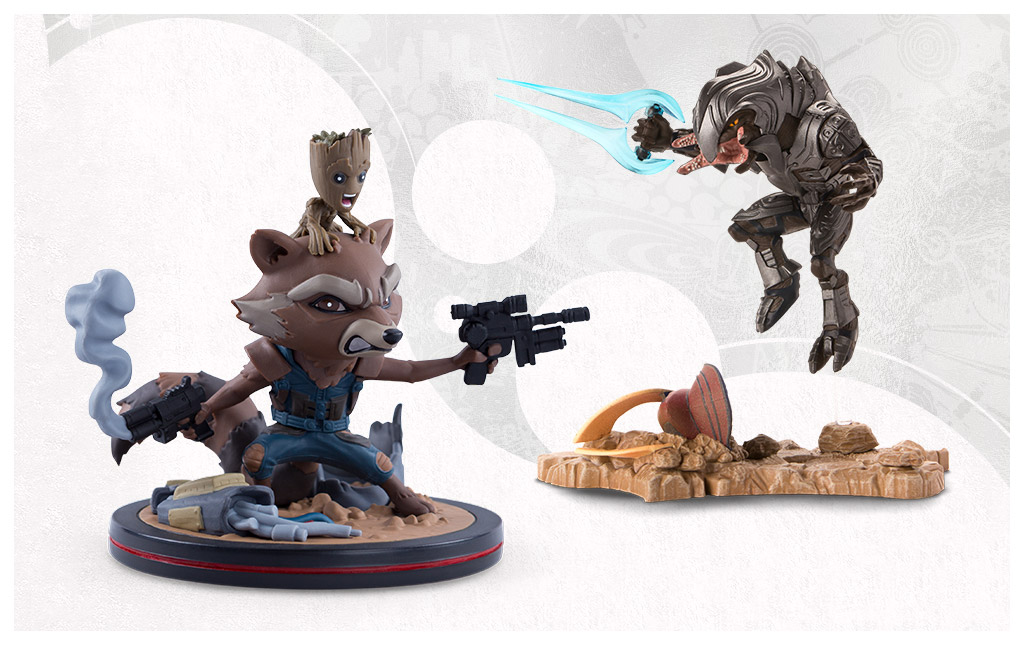 BEST FIGURES:
Halo Icons Arbiter Figure (Halo Legendary Crate/April) – All our Halo Legendary Crate figures are designed by Halo fans, for Halo fans and the Arbiter really struck a chord with our subscribers!
Guardians of the Galaxy Vol. 2 Rocket and Groot Q-Fig (Loot Crate/May) – You know what they say: one man's trash panda is another man's treasure. Celebrate the two best Guardians with this figure.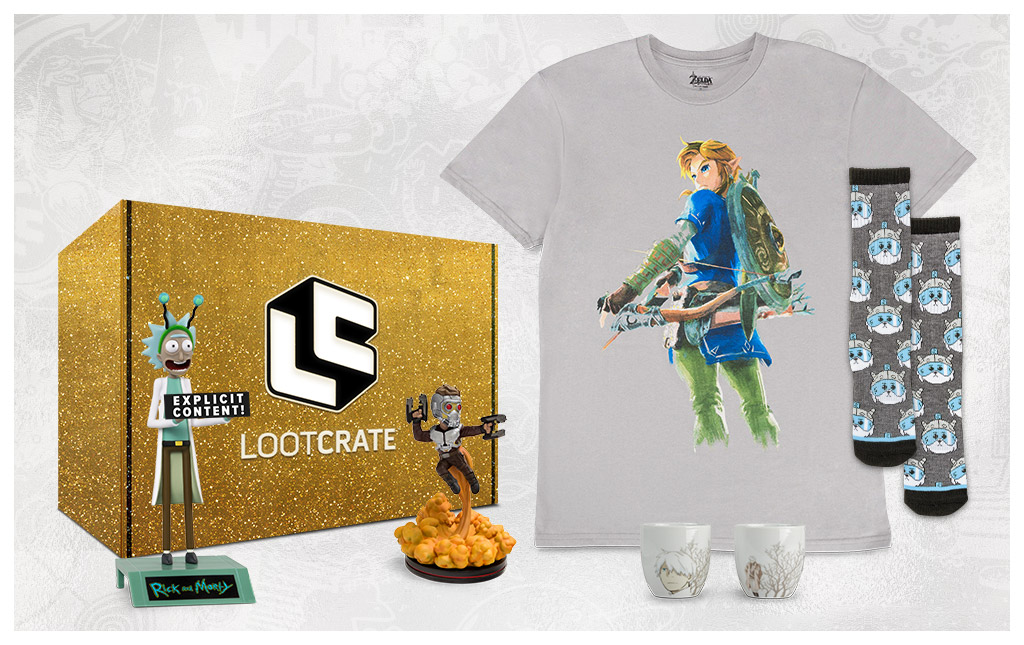 BEST LOOT EVER!: The Legend of Zelda: Breath of the Wild T-Shirt (Loot Gaming/February); Rick and Morty Snowball Socks (Loot Socks/August); Mushishi Tea Cups (Loot Anime/October); Guardians of the Galaxy Vol. 2 Star Lord Q-Max Figure (Loot Crate DX/May); Rick and Morty "Peace Among Worlds" Figure (Loot Crate/July)
– We're fans, too, and this is the loot we geeked out about the most this year!
---
---
What styles of items/franchises do you most want us to cover in this brand New Year? Let us know on our social channels with the hashtag #2018Loot, and don't forget to fill out your emailed Looter Feedback Survey so that our product teams know exactly what you want to see!