Starting in the month of July, Loot Wear has teamed up with female artists throughout geekdom to design and curate for our Loot for Her line. We're calling this program "For Her, By Her"! Each month we'll bring you a one on one with each artist we collaborated with, making unique apparel designed by talented women in the field.
This month we bring you star artists Alex Strangler, Jen Bartel, and Bamboota! Each of them designed one variant of the Loot For Her Bob's Burgers leggings in this month's subscription. Over the next couple of weeks, we'll bring you Q&A's with each of these talented ladies about the Loot For Her items they designed for the ANIMATION theme.
We're finishing our series with our interview with Crystal Fontana, a.k.a. Bamboota!:
Where do you call home?
New York City will always be my "home" but currently I live in Denmark working for LEGO as a designer!
When did you realize you wanted to be an artist and how long have you been an artist for?
I don't think I've ever "realized", I think I've always just always been. I've always been drawing and creating crazing things since I was a little baby. I don't really know how to do anything else!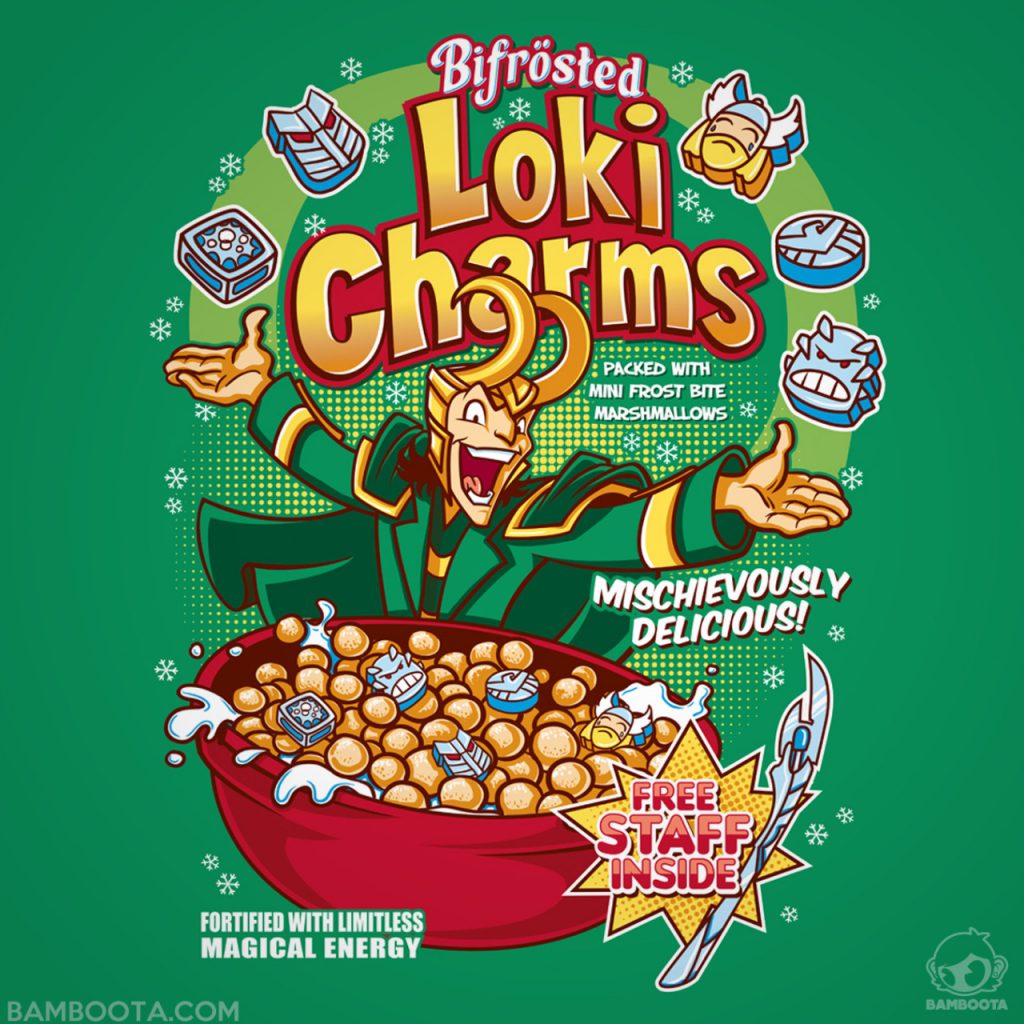 How did you figure out your artistic style?
By practicing and trying to pump out as much art as I could; I developed my own style and technique. I also followed a lot of artist that I liked and saw what they where doing and tried to use it in my own way!
What is your own style fashion wise?
Wel, I have a black pug who sheds a lot, so my everyday clothing is usually a black shirt, black skirt and maybe some funky leggings! I do occasionally go super colorful for events. Oh, and I currently have bright green hair!
What are your fandoms?
Oh, there's too many to mention! Star Wars definitely! But I'm a big 80's/90's kid, so I'll go from the Golden Girls to Robocop. LOL – I love recent cartoons like Rick and Morty and Bob's Burgers, of course!
You chose Louise Belcher as your muse for your Bob's Burgers leggings design! What are the things you like about Louise Belcher?
She's a tough chick with attitude… like me! 😉
What do you like about designing geek fashion?
I love the fact that I can help other geeks express themselves. I also love the fact that my art on t-shirts, leggings or whatever else can start up a convo between fellow geeks.
What inspires you as an artist?
Colors; I love color combos, and it just inspires me to get up and start working on things!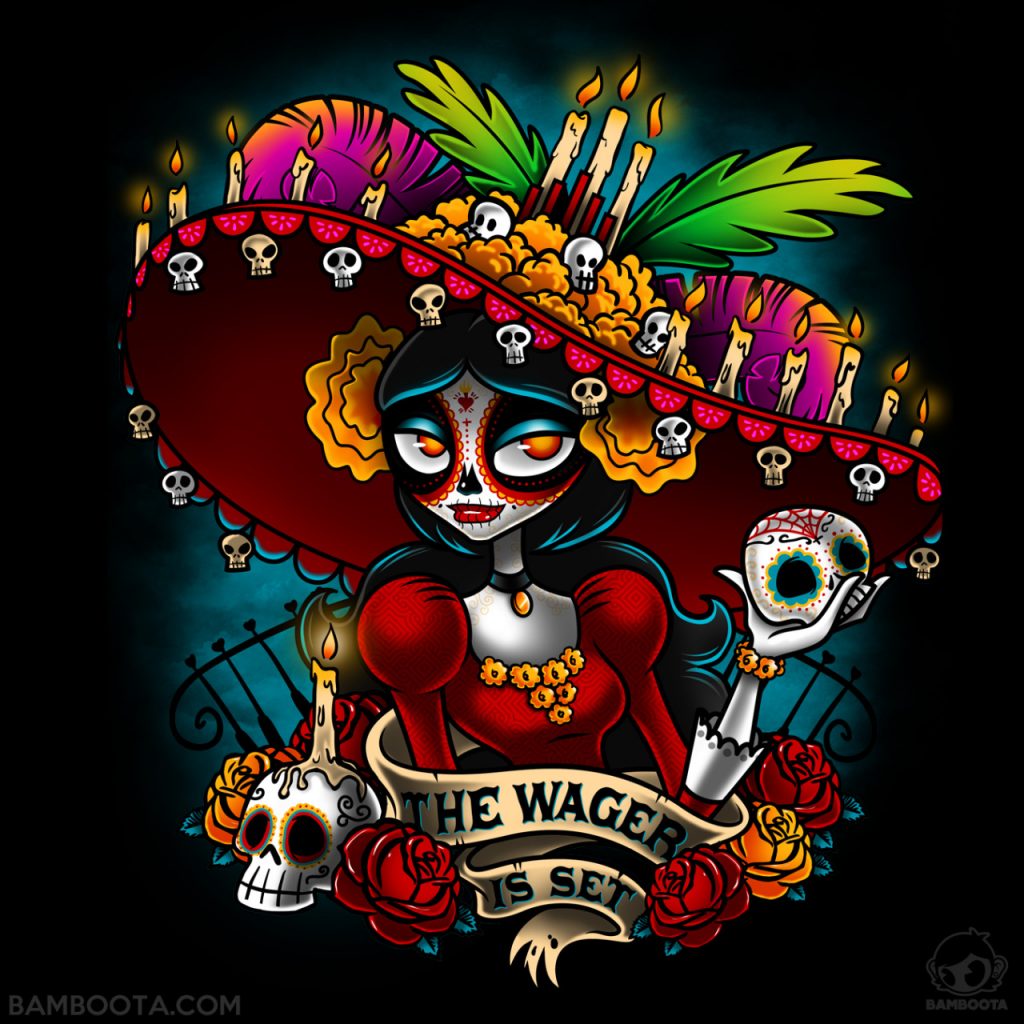 Where do you see your art taking you in the future?
I hope to take my art to the 3D level with my own vinyl toy line, so figures crossed!
Your cereal designs are really creative and humorous! What inspired you to start making them?
Well, I love cereal. I eat a bowl at least every 2 days, so it just felt right! I love coming up with witty puns and creating cartoony characters. Cereal box art also has a great composition and works well with anything!
Do you have any words of inspiration for other female artists?
Being a female artist can be tough sometimes, especially if you're working for the "big man." But don't let that demotivate you! Make it push you harder to make your art great, so great that people can't just pass you up. Thats how I got my job at LEGO for instance, I pushed myself to have a strong portfolio – so much so, that my gender didn't even matter. So just keep practicing and learning so people know you mean business!
Thanks for chatting with us, Bamboota! You can see more of Bamboota's art at her website, as well as on Instagram.
---
---
And now that our trilogy of 'For Her By Her' interviews are up, and this month's Loot Wear is shipping out, we're proud to reveal the incredible designs made just for us by Alex Strangler, Jen Bartel and Bamboota!
SPOILER WARNING:

If your Loot For Her leggings are still on the way this month and you don't want a spoiler yet, scroll no further!
Ready?  Alllllllriiiiiiight! </linda-belcher>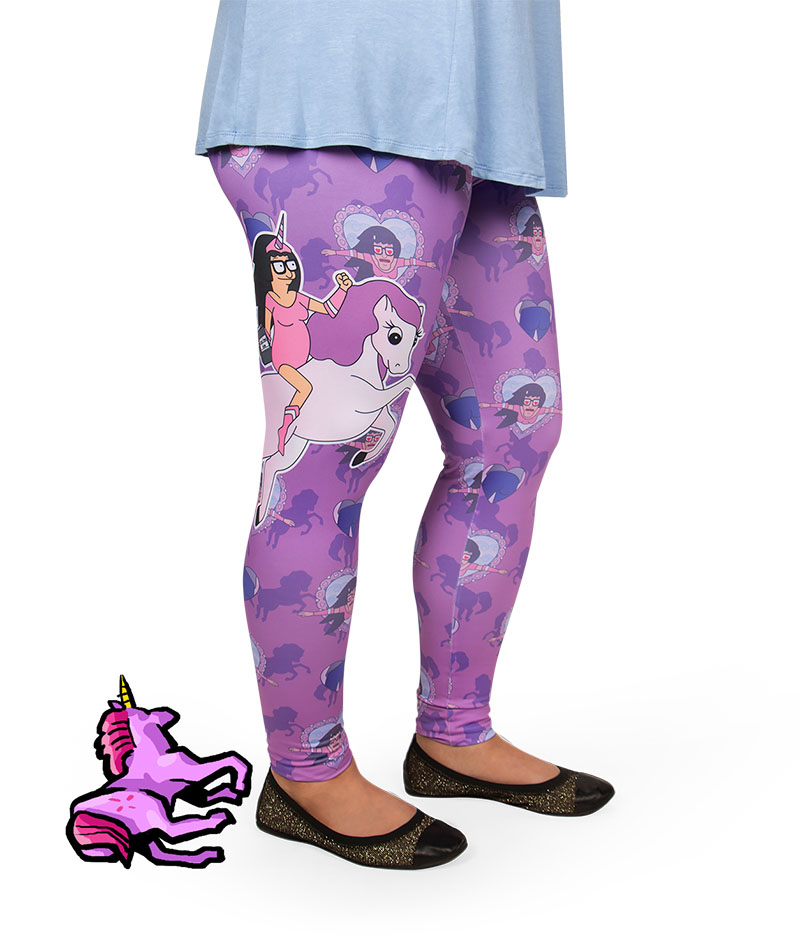 "Tina" by Alex Strangler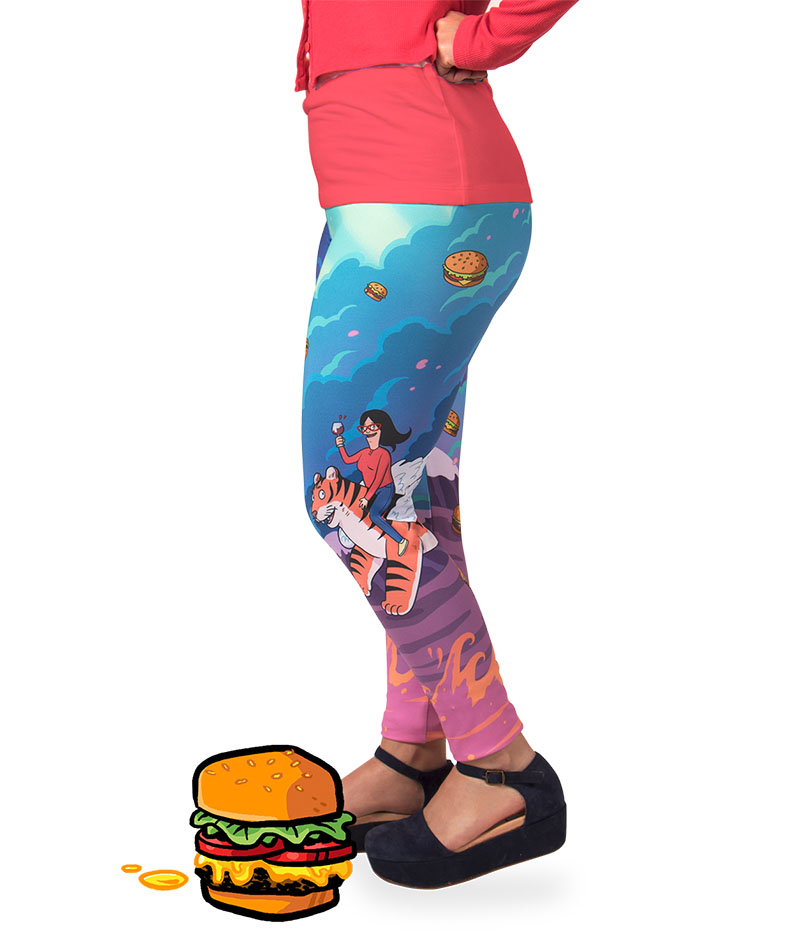 "Linda" by Jen Bartel
"Louise" by Bamboota